Happy new year! We've made it to 2022 and it's time to be positive and hopeful that this is the year music returns to normal post-pandemic. We are looking ahead to what we can expect from this year musically, including some of the big comebacks, stand-out UK festivals and the biggest gigs of the year.
ARCTIC MONKEYS RETURN…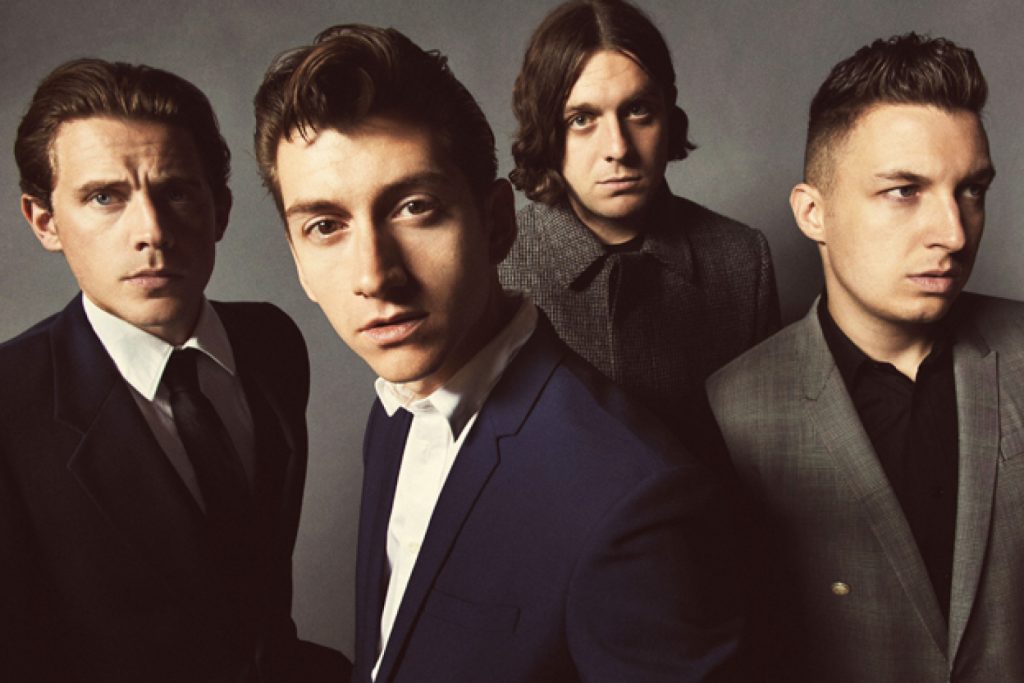 Fans have been eagerly awaiting news of when to expect the follow-up to 2018 record, Tranquility Base Hotel & Casino, and it was in November that Arctic Monkeys drummer, Matt Helders provided an insightful update. Discussing the 'disjointed process' of recording the new album, he told the BBC, "Yeah, it's all in the works. I think by the time we get everything together it'll be next year. Hopefully we can get out and tour next summer."
The big question now is where does the album go sonically? TBHC was divisive amongst fans and undeniably their most experimental work to date, with the concept album exploring a luxury resort on the moon. It was a bold folow-up to previous album, AM, which propelled the Sheffield band even further internationally.
Speaking about the sound of album 7, Helders said: "We tend to always move it on a little bit. For us, because we're so involved in it, it always makes sense. They always kind of pick up where the other one left off in a way. It makes sense when you think about it in the context of the last record. But we always do try and do something a bit different – it's kind of hard to describe. You can tell it's the same band."
So we can expect new music and a summer tour from the Arctic Monkeys this year, as well as the previously announced Reading & Leeds headline slot!
…
FESTIVAL SEASON…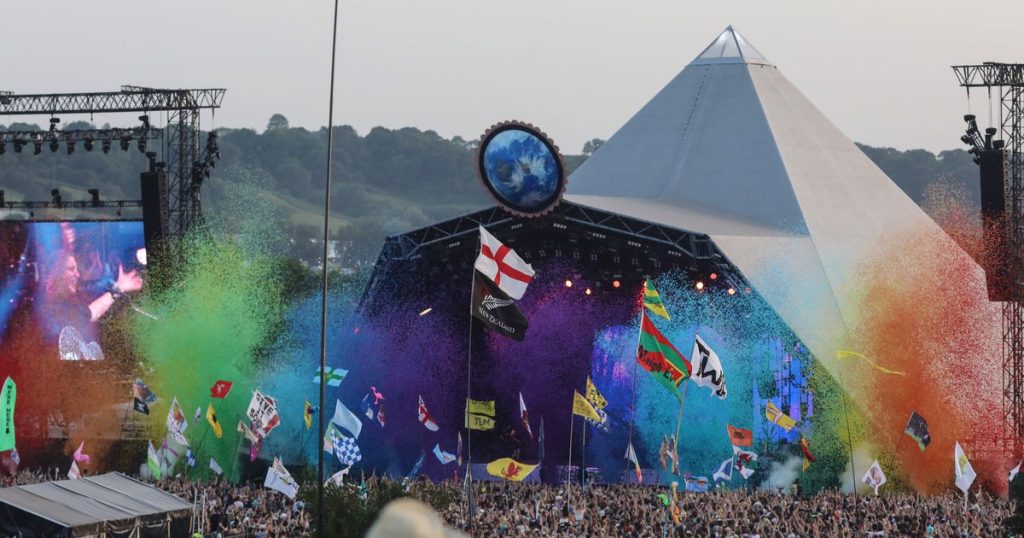 Festival season has been hampered over the last couple of years, with both 2020 and 2021 seeing an array of unfortunate cancellations due to the pandemic. We are hoping 2022 will see the full return of the best time in the music calendar, and here are some of our expected highlights for 2022…
GLASTONBURY (24.06.22 – 26.06.22)
Being one of the earliest festival dates in the calendar and one of the longest in terms of preparation time, UK music's flagship event has been absent from Worthy Farm since 2019. Billie Eilish has been confirmed as the first name for 2022, becoming the youngest ever solo artist to headline the Pyramid Stage. You can expect, as always, the lineup to fill with some of the best musical talent from around the globe in the coming months, however tickets unfortunately sold out a long time ago!
NEIGHBOURHOOD WEEKENDER (28.05.22 – 29.05.22)
Born out of Manchester's inner-city, multi-venue "Neighbourhood Festival", Warrington's Neighbourhood Weekender has fast become one of the biggest annual events in indie music. Boasting an enviable lineup including the likes of Courteeners, Kasabian, Blossoms and DMA's, the festival returns to Victoria Park in May this year, and you can get your hands on some tickets here – https://nbhdweekender.com/buy-tickets/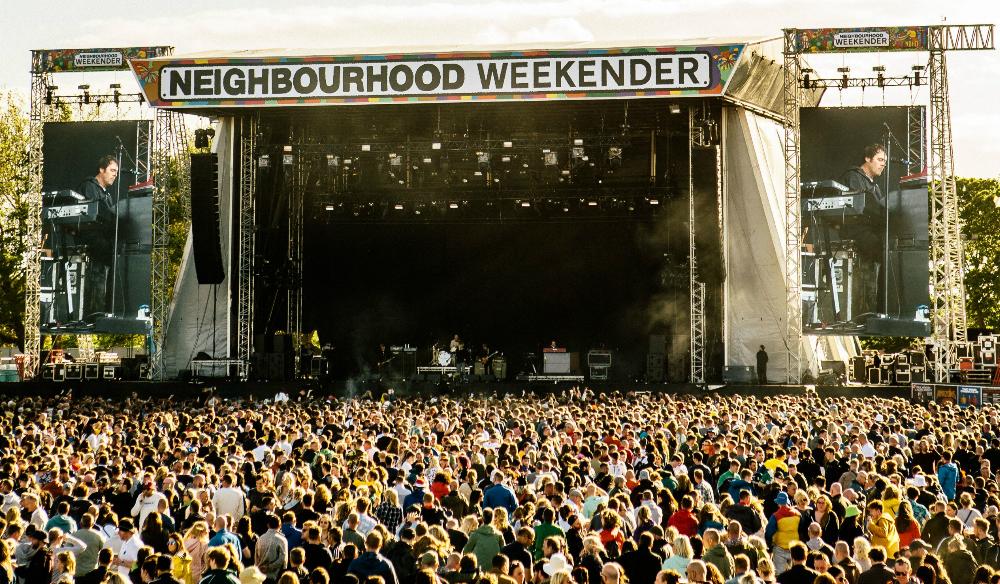 Y NOT FESTIVAL (29.07.22 – 31.07.22)
Similarly to Glastonbury, Y Not has sadly been another of the festivals unable to take place either in 2020 or 2021, but we have high hopes that it will be back this year better than ever before at Pikehall, Derbyshire. Stereophonics, Courteeners and Blossoms headline the 2022 event, which also includes the likes of Nothing But Thieves, The Vaccines and Manic Street Preachers. You can book your tickets here – https://ynotfestival.com/tickets/
110 ABOVE FESTIVAL (11.08.22 – 14.08.22)
Or how about a UK festival experience like nothing you've seen before? 110 Above offers a unique, intimate setting at Gopsall Hall Farm in Leicestershire. Known as the best kept secret in indie, the 2022 edition will see art rock innovators, Everything Everything headline the main stage, joined by some of the most talented rising stars of UK music in the shape of Red Rum Club, Baby Queen, Tom A Smith and plenty more. With so many more names still to be announced, you can get ahead of the game and purchase tickets here – https://www.110above.com/tickets
TRAMLINES (22.07.22 – 24.07.22)
Another of our favourites returns to Sheffield in 2022, with Tramlines taking place at Hillsborough Park in July. Madness, Sam Fender and Kasabian will headline the festival, with the likes of Declan McKenna, Sigrid and The Wombats appearing amongst a whole host of big names across the three days. Weekend tickets have already sold out, but a limited number of day tickets and kids weekend passes are available here – https://tramlines.org.uk/tickets/
…
SOME HUGE GIGS THIS YEAR…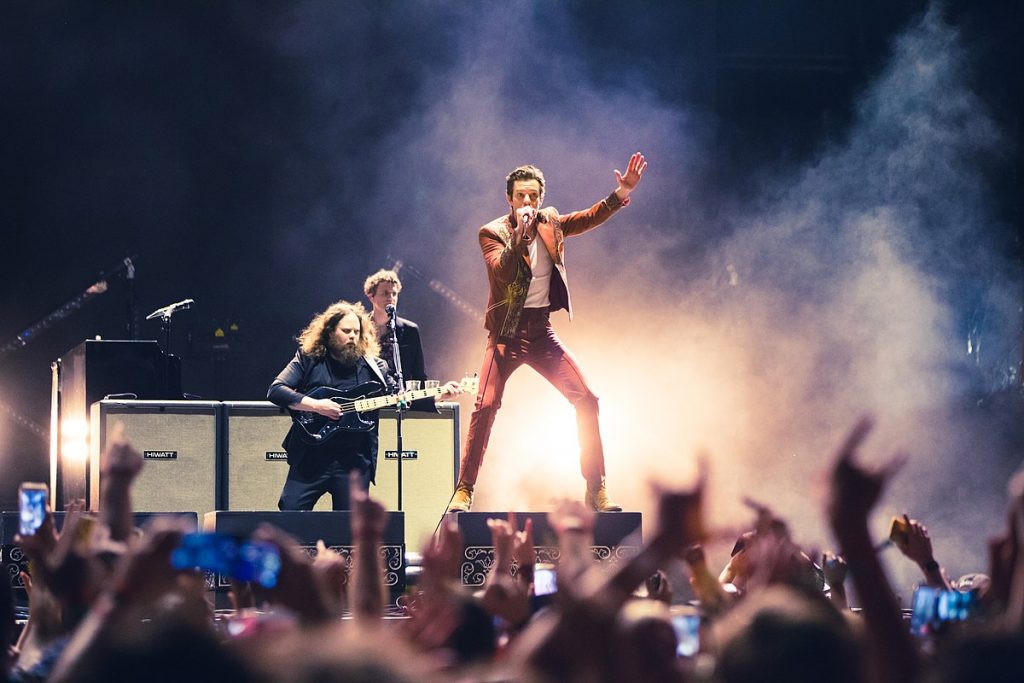 There are also quite a few headline gigs to get excited about in 2022. From some of the biggest bands around to a couple of landmark northern shows for the rising stars of indie, here are six stand-out shows this year…
THE KILLERS, EMIRATES OLD TRAFFORD (11.06.22)
We've heard plenty of new music from the Las Vegas band throughout the pandemic, but their UK visit has been continually put on hold. However, The Killers will finally arrive at Emirates Old Trafford, Manchester, in June. The cricket ground has been host to some of the city's most popular shows over the years, and it feels like a venue perfectly fitting for Brandon Flowers & co.
SAM FENDER, FINSBURY PARK (15.07.22)
2021 proved to be a real breakthrough year for North Shields' Sam Fender. His second album, 'Seventeen Going Under' was released to widespread acclaim and preceded this huge announcement, a major outdoor show at Finsbury Park, London, in July. Support will come from Fontaines DC, Declan McKenna, Beabadoobee and Goat Girl, with many more to be announced across two stages.
LIAM GALLAGHER, KNEBWORTH (03.06.22 & 04.06.22)
Who can forget about this one? Following the release of the Knebworth 25th anniversary documentary, fans can now look forward to re-living the inonic 1996 Oasis experience, or at least as close as we can hope for at the minute! Liam Gallagher will return for two sold out nights at Knebworth in June, with special guests including Kasabian and Michael Kiwanuka. Noel was apparently given advance notice of the gigs and gave them his blessing too…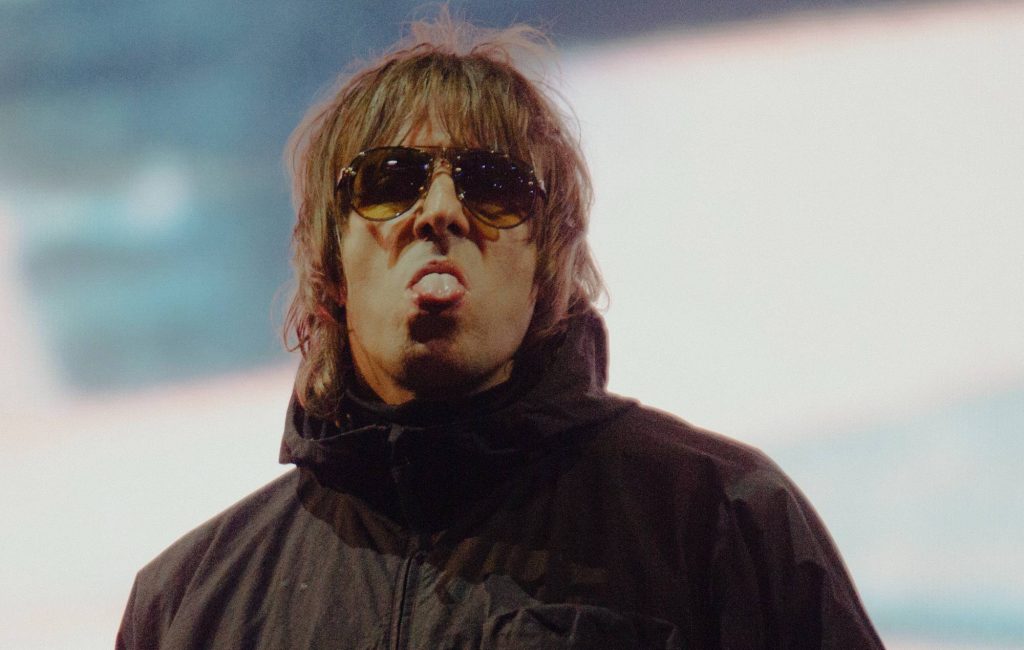 PALE WAVES, VICTORIA WAREHOUSE (01.03.22)
After making the move to America to focus on album number three, Pale Waves will soon be returning for their long awaited 'Who Am I?' UK tour. Lead singer, Heather Baron-Gracie told Northern Chorus earlier this year that she had missed a lot about the UK and was particularly looking forward the hometown Manchester show at Victoria Warehouse. It's the latest step as the band climb the Manchester gigging ladder, and promises to be quite the spectacle in March!
MY CHEMICAL ROMANCE, STADIUM MK (19.05.22, 21.05.22 & 22.05.22)
Three of the biggest UK dates for 2022 come from My Chemical Romance, returning to the UK for the first time in over 10 years after headlining Reading & Leeds in 2011 and disbanding two years later. MCR selected Milton Keynes as their UK focal point for this year, performing three sold out nights at the Stadium MK in May. You can also catch the band at the Eden Project, Dublin, Warrington, Cardiff and Glasgow in 2022!
THE LATHUMS, EMPRESS BALLROOM (09.04.22)
And last but not least, following an incredible two-year rise which resulted in their debut album, 'How Beautiful Life Can Be' charting at number 1, Wigan four-piece The Lathums are gearing up for their next big live date. Taking place in Blackpool at the iconic Empress Ballroom in April, their loyal fans are already committed to flocking over in big numbers to support the band on their continued rise. Support comes from Jamie Webster, another fast-rising artist who will be fresh from his new album release, 'MOMENTS'!
…
Follow us on our socials:
…
If you haven't already, make sure you check out our Fantasy Pints Podcast, where we interview a different guest each week and ask the one common question – "if you could go for a drink with any three musicians past or present, who would you choose any why?" Check out the latest episode with DMA's on Spotify, Apple, YouTube & more!