It's that time of the year again, when we have to whittle down the longlists of tracks and albums from the last 12 months and narrow it down to our Top 10 Songs of 2022. Of course, we try to focus on northern UK music here at Northern Chorus, but it's always nice to shout out some stand-out releases from elsewhere too…
Jamie T made a stellar comeback, with "Old Style Raiders" and "Between The Rocks" rolling back the years, both worthy of a place on his first two records. Sports Team returned and put any fears of 'second album syndrome' to bed with "The Game" leading the way in terms of single releases. And in the world of pop, it doesn't get much better than up and coming Irish star, Cian Ducrot's heartfelt ballad, "All For You", which saw him team up with Ella Henderson.
So what about up north then? After plenty of deliberation, we have compiled our list of Top 10 Songs, ranging from some of the year's breakthrough stars to the iconic bands and artists who have indented their footprint on northern cities' musical culture over the years. Here we go…
10) LIAM GALLAGHER – MORE POWER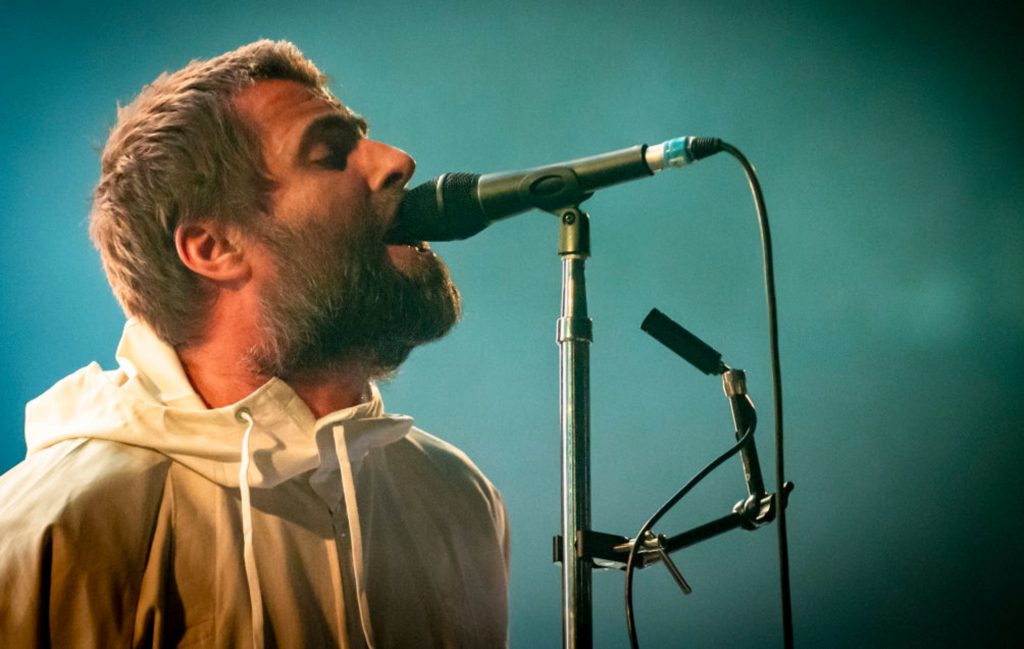 2022 was the pinnacle of Liam Gallagher's post-Oasis and Beady Eye solo career. Selling out two nights at the iconic Knebworth with some huge support acts, along with the release of his acclaimed third album, "C'mon You Know", he really is at the top of his game. Many were unsure what to expect from the latest record and where it would take LG sonically, and it was this opening track that set the tone, interestingly with the help of a choir, making "More Power" our first entry in the Top 10.
…
9) HOLLY HUMBERSTONE – SLEEP TIGHT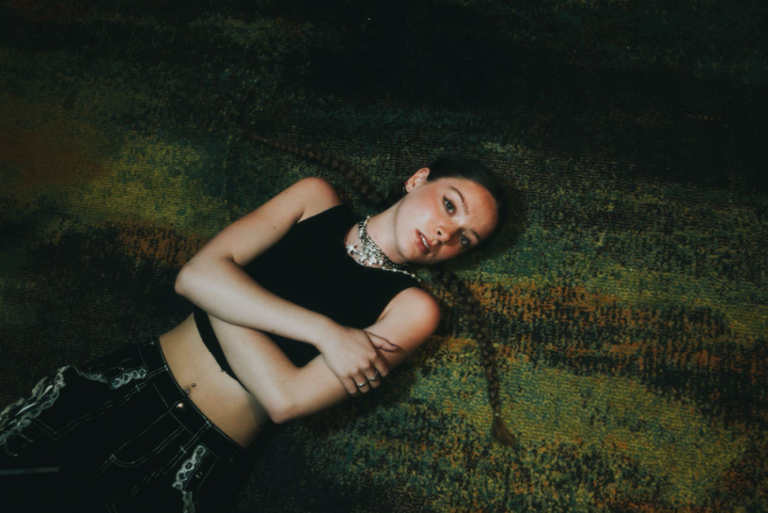 What a year it has been for for Grantham's, Holly Humberstone. After releasing acclaimed EP, "The Walls Are Way Too Thin", receiving the coveted BRIT Award for "Rising Star" (formerly Critic's Choice Award), and recording "Seventeen Going Under" with Sam Fender, Holly went on a US tour with Olivia Rodrigo, played Glastonbury, and released her debut album. "Sleep Tight" is the pick of the bunch, created during a session with longtime collaborator Rob Milton and The 1975's Matty Healy. The UK's answer to Phoebe Bridgers? We think the comparison can certainly be made, and she's only going to get bigger from here.
…
8) TOM A SMITH – BOLTCUTTERS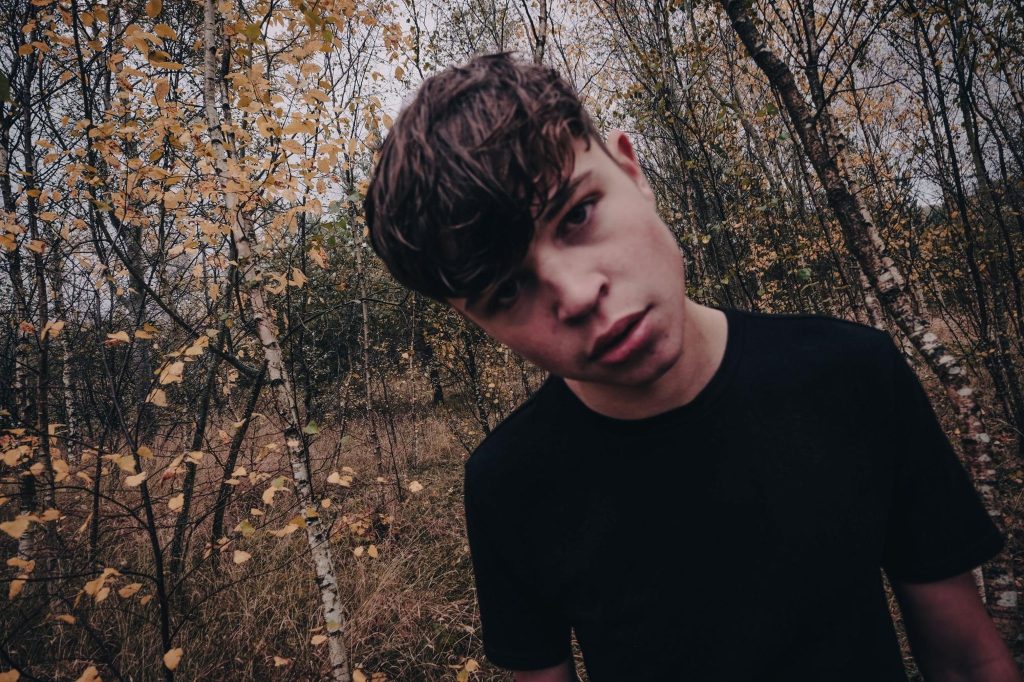 The rise of Tom A Smith from a young teenager playing covers, to now releasing two EPs and performing his own songs with a full band, has been admirable to say the least, and an ispiration to any young artists hoping to make it in the industry. This year saw Tom release plenty of new music, but it was the stripped back "Boltcutters" that takes its place in our Top 10. Showcasing his strong and distinctive vocals along with his ever-developing lyricism, the sky really is the limit for the Sunderland singer-songwriter, and we can't wait to see where his career takes him.
…
7) PALE WAVES – JEALOUSY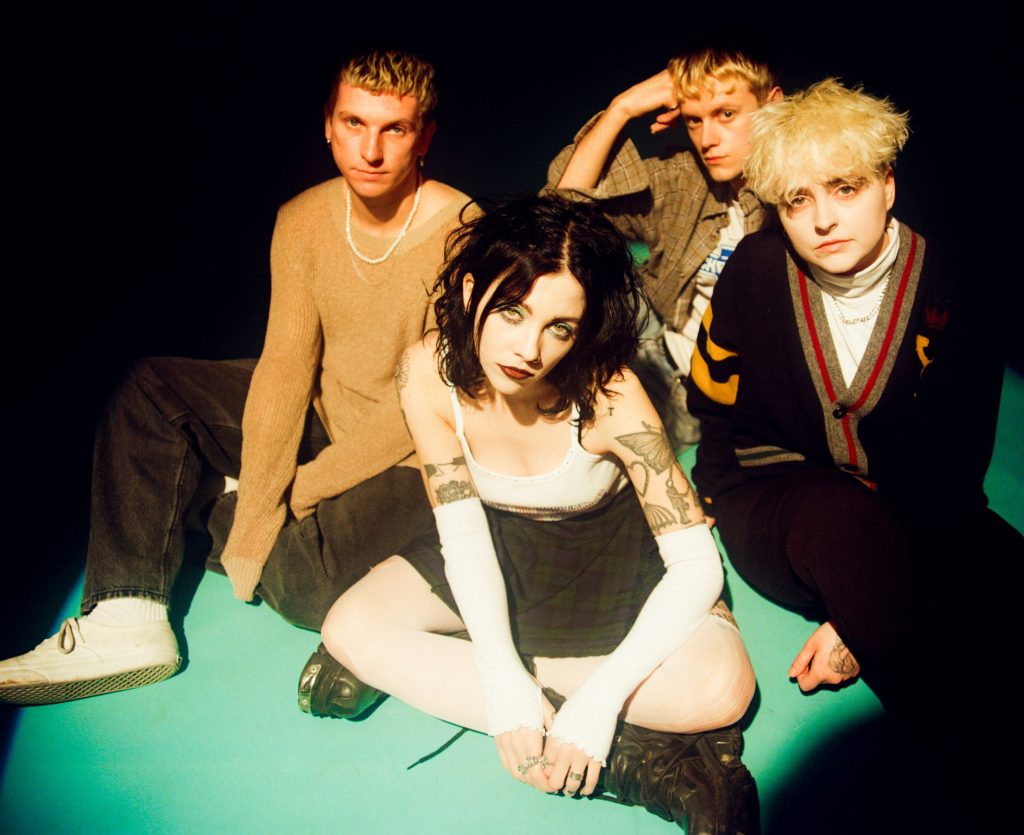 With Heather Baron-Gracie and Ciara Doran making the move to America to work on the third album, it was intriguing to see where Pale Waves would take the next record. "Jealousy" was tested out on tour prior to release, and it was the rare occasion when a brand new song proves to be an instant hit with a live audience. The catchy intro riff and heavier sound to the previously indie and pop-punk infused Manchester four-piece went down a storm with fans, as did the latest album, "Unwanted", indicating a band willing to test their creative boundaries sonically.
…
6) THE LATHUMS – SAD FACE BABY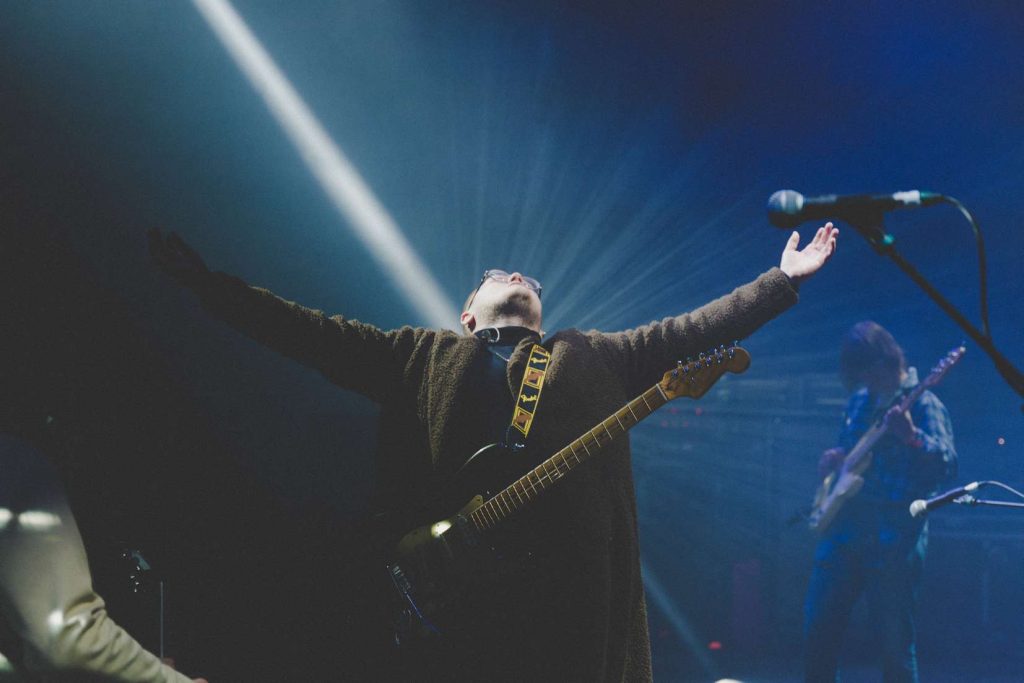 One of indie's biggest hopes, The Lathums went into this year on the back of a debut number 1 album, "How Beautiful Life Can Be", and alongside several landmark live performances, the Wigan group gave us a hint of what to expect from next year's follow-up with three singles. "Sad Face Baby" was already a fan favourite prior to release, to the point where fans knew all of the words despite it never being released on any format. So it was great news for many when it was finally announced as the lead single for "From Nothing to a Little Bit More". 2023 promises to be another huge year for the band.
…
5) EVERYTHING EVERYTHING – BAD FRIDAY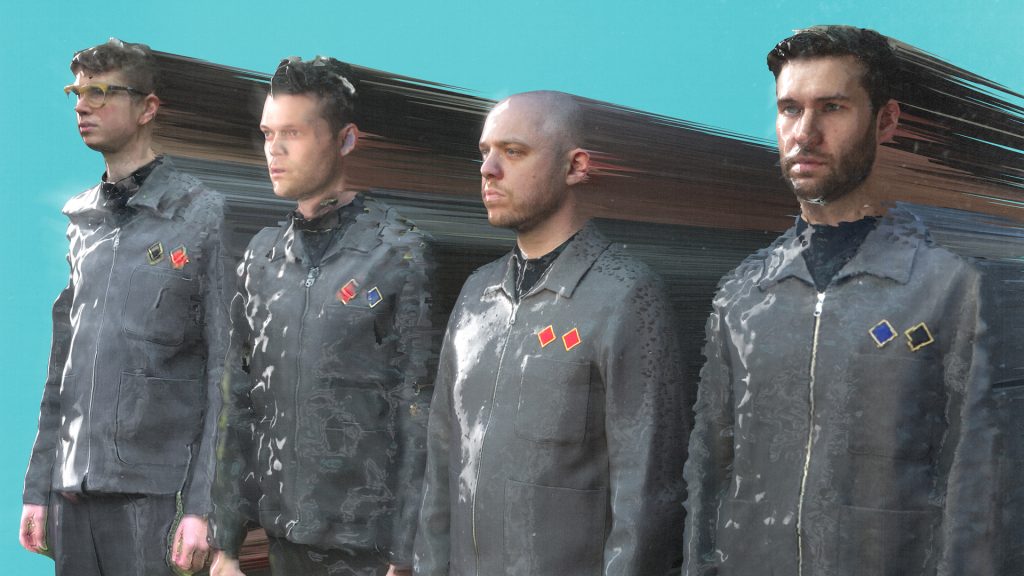 Ever the innovators, it's safe to say there's no band quite like art-rock group, Everything Everything. A cult artist in many ways, they often fly under the radar and are criminally underrated by many, but they delivered the goods once again with their 2022 tech-inspired record, "Raw Data Feel". We have selected one of the singles from the album as our 5th best song of the year, in the shape of "Bad Friday". A catchy chorus worthy of any pop hit, with a dancefloor-ready tune to compliment, this proved to be another welcome addition to the top-class Everything Everything live show throughout the year.
…
4) BROOKE COMBE – MISS ME NOW
What a year it has been for breakthrough Scottish star, Brooke Combe. A sold out debut headline tour and numerous festival performances, some with the support of Blossoms' bassist Charlie Salt in the band, saw Brooke develop as a confident and impressive live performer. As the commendable rise as one of the UK's most hotly tipped artists continued, she also managed to release an indie pop gem in "Miss Me Now", signifiying a more upbeat transformation in contrast to popular singles, "A-Game" and "Impress You", but once again showcasing her incredible and unique vocal ability. Could a debut album be around the corner? We hope so…
…
3) HARRY STYLES – AS IT WAS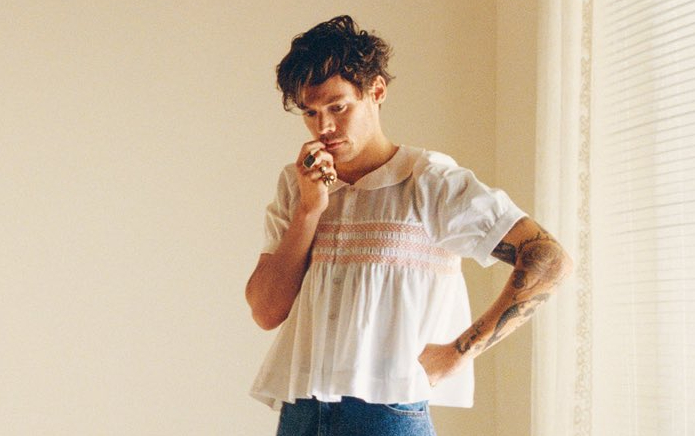 "Pop" can often be a dirty word in the world of music, particularly if you combine it with "X Factor", "Boyband", and of course, "One Direction". But there was always the potential for Harry Styles to break the often unfair stigma surrounding these artists. A winner of "Battle of the Bands" in his pre-talent-show days and famously inspired by artists such as The Rolling Stones, The Cribs, and Pink Floyd, Harry's solo career has been more sonically creative than many would have predicted. Now one of the biggest male solo artists in the world, "As It Was", taken from the Mercury-nominated "Harry's House", became a huge global success in 2022 and a certified pop hit by anyone's standards.
…
2) PAOLO NUTINI – THROUGH THE ECHOES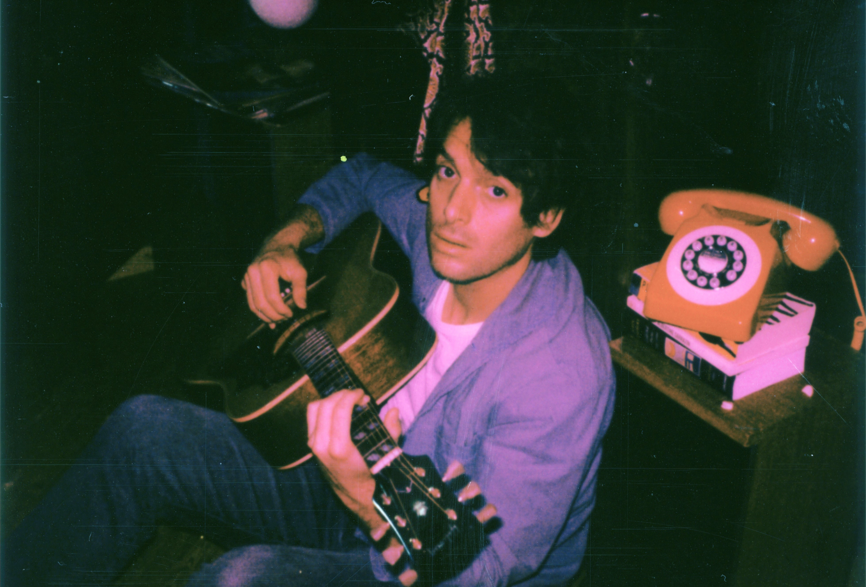 Narrowly missing out on top spot this year is the Scottish musical enigma that is Paolo Nutini. After seven years in the wilderness, the Paisley singer made a triumphant return in 2022 with his new album, "Last Night In The Bittersweet". And it was the first single taken from the album that takes the silver medal in our Top 10 list, "Through The Echoes". A song straight from the heart of the uniquely talented Paolo Nutini, it was brought to life on the live stage, with his intimate rendition at Jacaranda Records in Liverpool sending shivers down the spines of those in attendance. Don't leave it too long next time, Paolo…
…
1) ARCTIC MONKEYS – BODY PAINT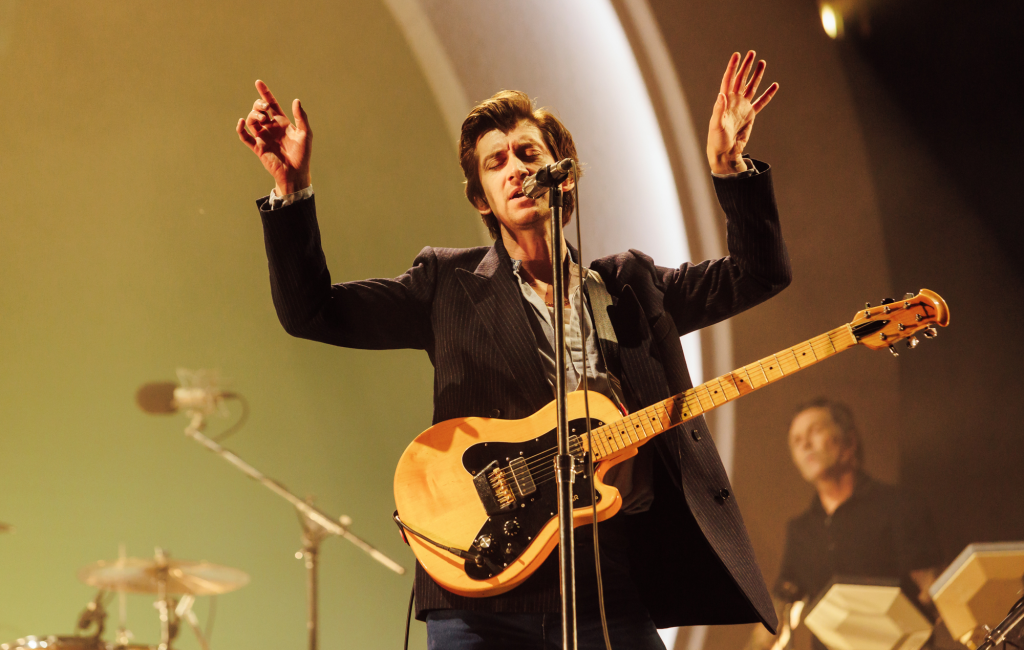 And taking the number one spot in 2022 is the wonderful "Body Paint", taken from Arctic Monkeys' divisive new album, "The Car". The follow-up to "There'd Better Be a Mirrorball" and "I Ain't Quite Where I Think I Am" was by far the pick of the bunch, with Alex Turner's theatrical masterpiece surely going down as one of the Sheffield band's finest pieces of work to date. "So predictable, I know what you're thinking", he told us, before that delightful curveball of a chorus. You can tell he's proud of this one when performing it live, and it proved to be the pinnacle of their latest chapter and sonic transition. Well played, Alex.
Do you agree with our choices? Let us know your favourite songs of the year for 2022!
…
Follow us on our socials:
"If you could go out for a drink with any three musicians, past or present, who would you choose and why?" – That's what we ask our guests on the Fantasy Pints Podcast! Season 2 is underway now, with the latest episode below. You can check out all episodes on Spotify, Apple and YouTube, including interviews with DMA's, The Wombats, Jamie Webster, Phoenix Nights' psychic Clinton Baptiste, impressionist Scheiffer Bates and plenty more!