It's an exciting week for West Yorkshire four-piece, Casino Rockets, who are set to release their debut album, 'Reality Distortion Field' on vinyl this Friday – 21st May. Casino Rockets don't play by the rules and offer a wonderfully unique alternative to the rest of the field today, with their synth-infused take on alternative rock creating a sense of intrigue around the debut release.
The Halifax band released the latest single from the forthcoming record earlier this month in the shape of 'Drive Me to the Dusk', the follow-up release to 'Impala' and popular track, 'Black & Red'. The latest track is a rhythmic, psychedelic journey through the minds of this experimental band, made up of members, Tiv (vocals and synth), Rick (guitars and vocals), Dan (bass, synth and vocals) and Chris (drums).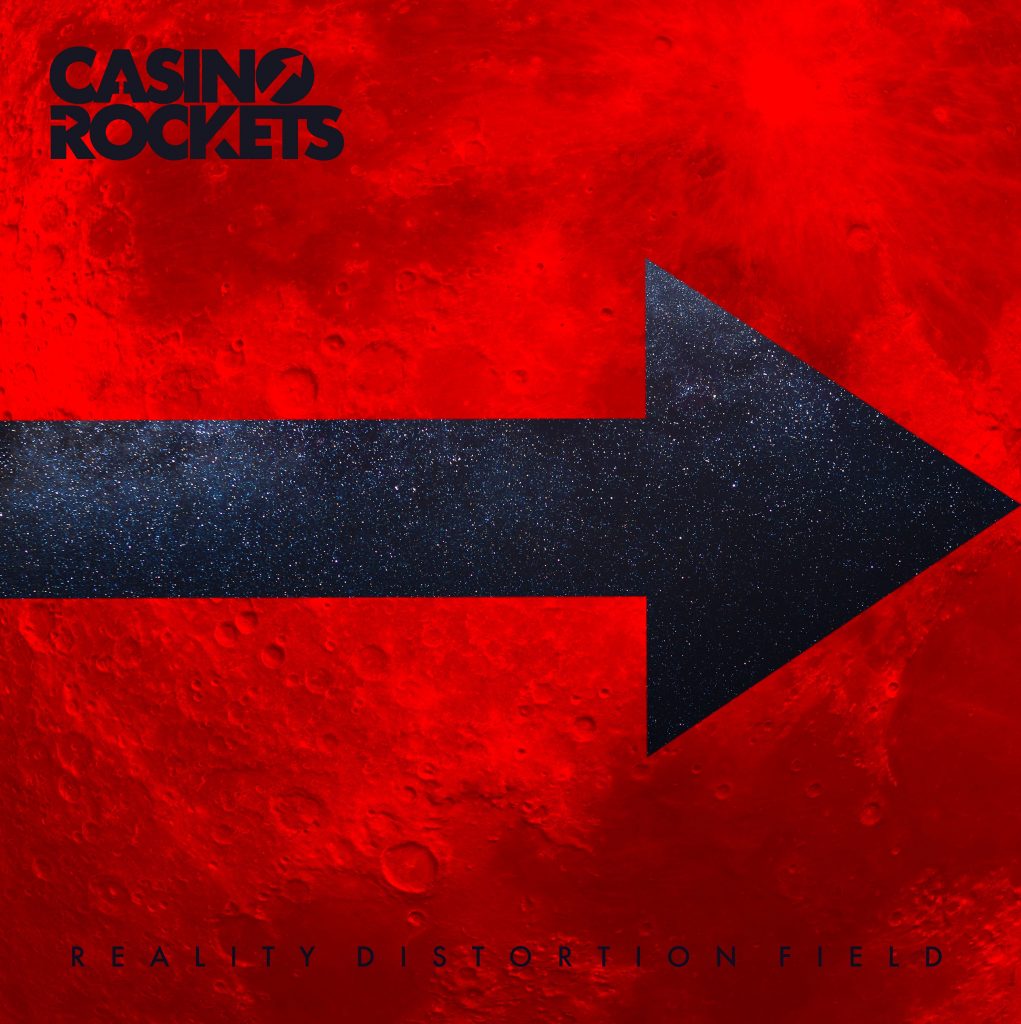 'Reality Distortion Field' has been produced by Steve Whitfield (The Cure, The Mission, Jane Weaver) and mastered by Dez Ford (Scenius, The Fossil Collective, Klammer). It has been described by the band as an album of "persistence and perspective, a journey from the bleakness of the mundane to the exhilaration of elevation; an adventure between the rock bottom and the summit".
The band say: "Finally hearing the album and holding it in our hands means such a lot to us. When we set out to write and record Reality Distortion Field we were driven by a passion to create the sound of the band we aspired to be; a sound familiar to our ears but yet to be heard. This has been a deeply profound experience, the realisation of a dream. The question that now excites us the most is: where do we go from here?"
This debut album has been many years in the works and the time has been spent wisely on nurturing these songs towards perfection. Expect the unexpected with Casino Rockets, as this is a band who have been mastering the art of avant-garde, striving for the unpredictable and avoiding falling into any musical pigeonholes on the way.
Take one of our favourites from the new album, 'The Maker', which sees the band channeling their inner XX before leading into the guitar heavy rock anthem, 'Black & Red'. There really is something for everyone on Reality Distortion Field, showcasing the best of both the classic rock and electronic elements of the band's production.
'Reality Distortion Field' is available to stream now HERE, with the physical release out on Friday 21st May 2021. You can order here: https://casinorockets.com/
Follow us on our socials: