It's Monday 17th May, which means pubs, bars and restaurants are finally able to welcome back guests indoors! The next and final step on the government roadmap is the return of live music, and to celebrate the penultimate milestone, Hard Rock Cafe Manchester are warming us up for festival season with their limited-time Festival Menu, available until June 1st.
The Festival Menu includes exclusive food deals and activities, including two menu items for £15, three for £20, and four for £25. The limited edition Festival Menu includes Chips & Guacamole, Mac & Cheese Dog, Lobster Roll, Let's Get Twisted Mac & Cheese Fries, Honey Soy Wings, Buffalo-Style Sliders, All-American Sliders, Southwest Chicken Quesadilla and a BBQ Pineapple Quesadilla.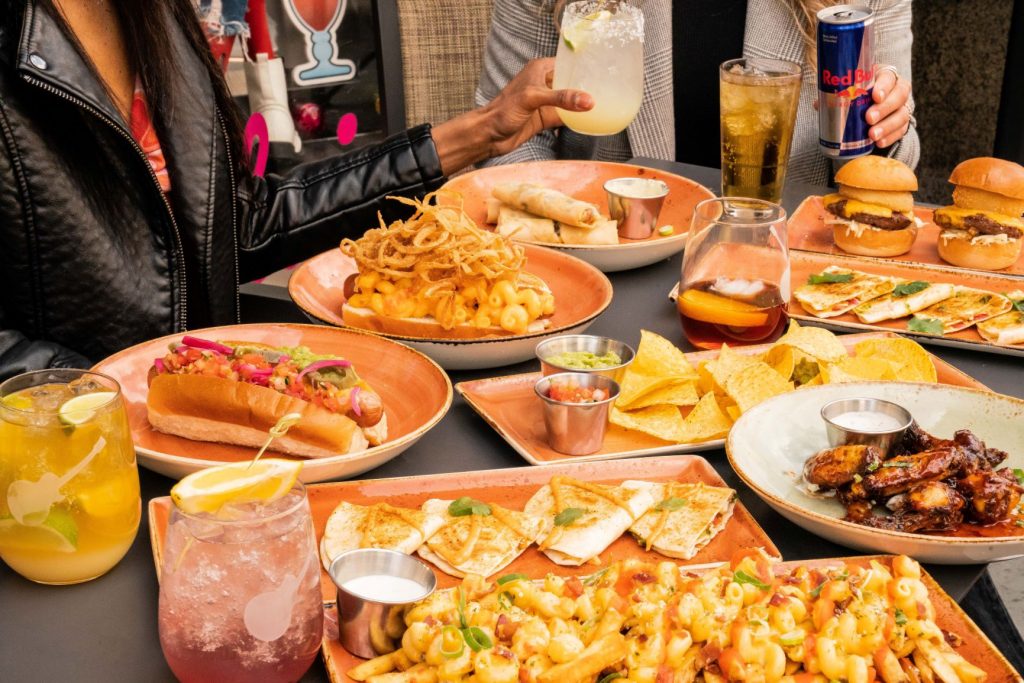 These food choices are accompanied by the festival cocktail menu, where you can enjoy a Blueberry Cosmo, Dark & Stormy, Old Fashioned, Mike's Hard Seltzer or Aperol Spritz. Today also signals the return of Hard Rock's Happy Hour – Sunday-Thursday 4-7pm and Friday/Saturday 9pm-close.
You can also enjoy the new menu from the comfort of your own home, including the bundle deal which features the Twisted Mac & Cheese Fries, Honey Soy Wings and Buffalo Sliders. For the ultimate festival experience, you can even add a batch of 'Cocktails To Go' to your home order.
And if it's the souvenir selfie you've been missing from festivals, you can enter Hard Rock Manchester's Step & Repeat photo booth to capture the memories and then share the moment! To reserve a table, head to www.hardrockcafe.com/location/manchester or to order a Festival delivery bundle, go to Deliveroo or Uber Eats.
Follow us on our socials: