The first of our annual dives into album nostalgia is upon us, as we rewind the clocks to 2013 and take a look at some of the records celebrating 10 year anniversaries in 2023. It was a year that offered up the supermarket horse meat scandal, the introduction of bedroom tax, and the retirement of Sir Alex Ferguson. Andy Murray won Wimbledon, Prince George was born, and we sadly said goodbye to Nelson Mandela, but what was happening in the world of music?
The year began on a somber note, with HMV going into administration after being a bedrock for music and film retail for many years. It was symbolic of the evolution towards digital consumption, but despite travelling a rocky path in the years ahead, HMV was saved and we can still visit many stores locally, with in-store signings and performances hosted regularly across UK cities.
After a tricky start, it turned out to be quite an incredible year for music. Arctic Monkeys, The Rolling Stones, and Mumford & Sons headlined an incredible Glastonbury, Macklemore broke through and stole the limelight in the charts with two Top 5 Billboard entries, and there was an eye-watering list of outstanding album releases throughout the year.
We're about to guide you through the 2013 album releases month-by-month, including a range of genres, some breakthrough debut records, and some of the biggest names in world music. Here we go…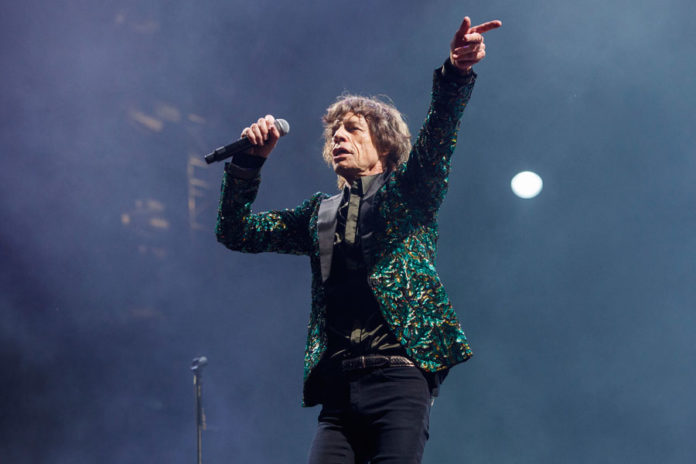 January was perfect for us at Northern Chorus, with four northern UK releases including Lost Sirens, the final New Order album featuring Peter Hook, and Let It All In, the sixth and final studio album from John Bramwell's I Am Kloot. Everything Everything released Arc, which featured Kemosabe and Cough Cough, whilst Kilmarnock trio, Biffy Clyro returned with the mammoth double album, Opposites.
The following month played host to a change of label for Courteeners with Anna, which introduced live favourites, Are You In Love With a Notion and Lose Control. Foals released the stellar Holy Fire, with Inhaler and My Number still live staples 10 years on. February also gave us the first taste of Johnny Marr's solo material with the release of The Messenger, along with Frightened Rabbit's Pedestrian Verse, Nick Cave and the Bad Seeds' Push The Sky Away, and Palma Violets' debut studio album, 180.
March 1st saw the release of Sing to the Moon from Laura Mvula, which went on to achieve a Mercury nomination. Suede and Stereophonics returned with Bloodsports and Graffiti on the Train respectively, and the month also saw the first Bowie release in 10 years with The Next Day. Bastille burst onto the scene with Bad Blood and The Strokes returned with Comedown Machine. But closer to home, Hurts released the follow-up to Happiness in the shape of Exile, and Peace released the incredible debut, In Love.
Bring Me The Horizon's Sempiternal launched our April albums in style, with the outstanding Acid Rap project from Chance the Rapper closing the month, but there was plenty inbetween. Tyler, The Creator released Wolf, Kurt Vile returned with Wakin on a Pretty Daze, and Paramore's self-titled album graced our ears. James Blake's Mercury-winning Overgrown was the stand-out April offering, with other notable releases coming from Charli XCX (True Romance), Frank Turner (Tapedeck Heart), and Rudimental (Home).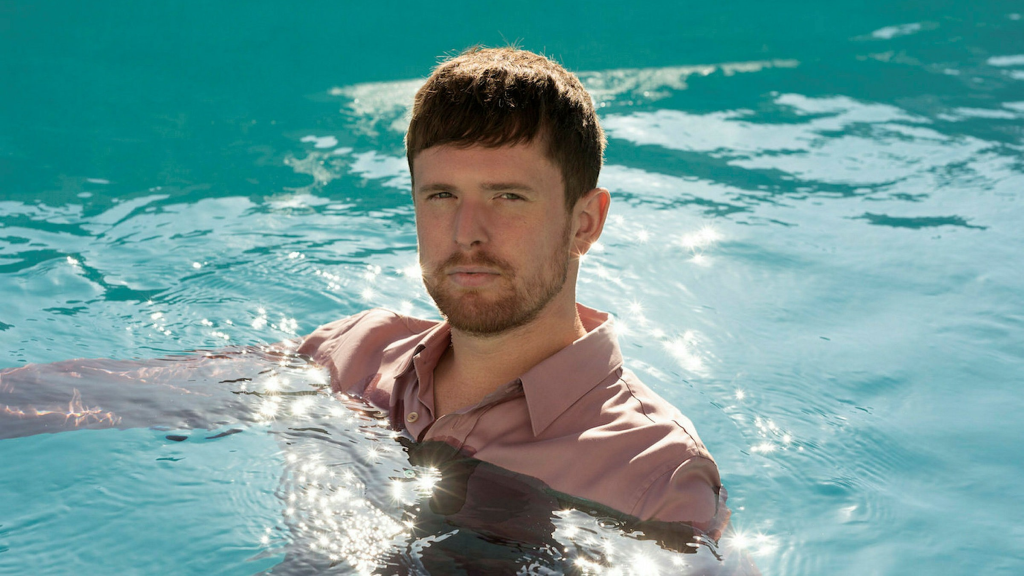 We were treated to two more Mercury nominees in May, as Disclosure's Settle swept the UK charts and festival season, whilst Laura Marling's fourth record Once I Was An Eagle was a big hit with the critics. Earlier in the month, Primal Scream returned with More Light, and Diane Young was the big hit from Vampire Weekend's third record, Modern Vampires of the City. "Check out Daft Punk's new single Get Lucky if you get the chance. Sound of the summer." Yes, it was Limmy, as Daft Punk's Random Access Memories proved to be one of the most popular records of 2013, released on May 17th. This was the same day we were listening to Trouble Will Find Me by The National, and a week earlier than Crystal Fighters' tropical summer soundtrack, Cave Rave. Not a bad month, eh?
June 3rd played host to three stellar releases. Immunity (Jon Hopkins), …Like Clockwork (Queens of the Stone Age), and of course the second solo effort from Rascal and Last Shadow Puppet, Miles Kane, with Don't Forget Who You Are. The second and final Beady Eye album, BE, was also released in this month, at a time when it could be said one Oasis brother was firmly living in the shadow of another. 10 years on however, we think things may have turned around for Liam Gallagher. The ever-controversial Kanye West was on fine form with Yeezus, spawning Blossoms' walkout song, Black Skinhead, and Editors closed out the month with their fourth studio album, The Weight of Your Love.
We'll make a fleeting visit to July 2013, which compared to the previous months was very quiet indeed. Jay-Z did return with Magna Carta Holy Grail, the follow-up to Kanye collaboration, Watch The Throne, featuring a global hit with Justin Timberlake. And onto August we go…
Featuring Honey, She Changes the Weather, and King City, Swim Deep released their incredible debut album, Where The Heaven Are We. The band recently returned with a single and gig announcements, so hopefully more new music is just around the corner. Travis released their seventh record in Where You Stand, and Franz Ferdinand led us into Reading & Leeds festival as they closed out the month with Right Thoughts, Right Words, Right Action.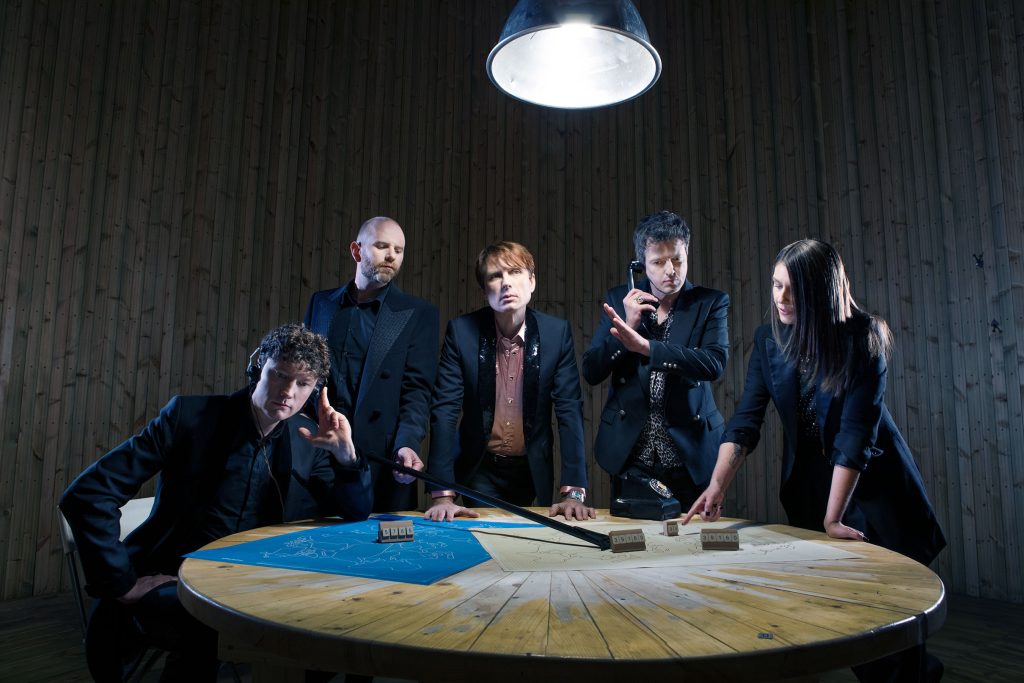 Now we come to September, the pick of the bunch. The 1975 burst out of their Wilmslow bubble to score a number one album with their debut self-titled record, featuring Chocolate, Girls, dubious haircuts and an army of loyal fans. A decade on, they are one of the biggest bands in UK indie. London Grammar brought the haunting vocals and chills on If You Wait, and Arctic Monkeys only went and released one of the albums of the decade in AM. Yes they were already massive and had a Glastonbury headline set under their belt, but AM was the album that took Arctic Monkeys to the next level globally, and they remain at the peak of their powers today.
September was so good it deserves two paragraphs. Well, that combined with the fact that space needs to be made up due to a lack of albums in the following months. The Bones of What You Believe saw the emergence of Lauren Mayberry's Scottish synth pop trio, Chvrches, featuring lead single, The Mother We Share. Kings of Leon re-emerged with the era of Supersoaker and Don't Matter, two stand-out singles from sixth studio album, Mechanical Bull. And last but not least, September 27th was all about female power, with Lorde's Pure Heroine and HAIM's Days Are Gone launching a decade of success for both overseas artists.
As 2013 neared its climax, album releases may have slowed down in terms of volume, but there was plenty of quality left in the tank. Arcade Fire's Reflektor was the big release in October, the fourth studio album from the Canadian indie rock giants. November saw one of the biggest names in pop release their third studio album in the shape of Artpop from Lady Gaga, which included the hit single, Applause. It preceded the follow-up to Jake Bugg's self-titled breakthrough in Shangri-La, which didn't disappoint fans of the Nottingham indie folk artist.
And finally, we come to December, and the 2013 edition is one for the Lion King fans. The 2019 reboot of the film starred Donald Glover and Beyonce voicing the characters of Simba and Nala, and it is indeed those two artists who play out our annual album journey from a decade ago. Because the Internet from Childish Gambino was released on December 10th, with Beyonce's self-titled record coming out three days later, featuring the incredible Drunk in Love. The perfect build up to the mince pies, turkey, and Pogues festive indulgence.
So there you have it, a month-by-month journey through albums in 2013. We hope you're not feeling too old, and if we've missed any just let us know on our socials below!
…
Follow us on our socials:
"If you could go out for a drink with any three musicians, past or present, who would you choose and why?" – That's what we ask our guests on the Fantasy Pints Podcast! Seasons 1 & 2 are available now. You can check out all episodes on Spotify, Apple and YouTube, including interviews with DMA's, Clint Boon, Robbie Knox, The Wombats, Jamie Webster, Clinton Baptiste, Scheiffer Bates, Omid Djalili and plenty more!