We're over halfway through January, which always feels like the longest month of the year. So let's try to raise spirits by looking ahead to what the world of music has to offer in 2023.
We are looking at some exciting returns, including two iconic northern bands, along with landmark gigs for Sam Fender and Arctic Monkeys. We also cover some of the biggest global tours heading to the UK this year, featuring pop punk royalty and the band behind one of the biggest songs of 2022.
Of course, we will also look at festival season, including our Glastonbury predictions and recommendations for some of the smaller UK festivals. This is all wrapped up with a review of some highly anticipated album releases in 2023, examining the contenders for our record of the year.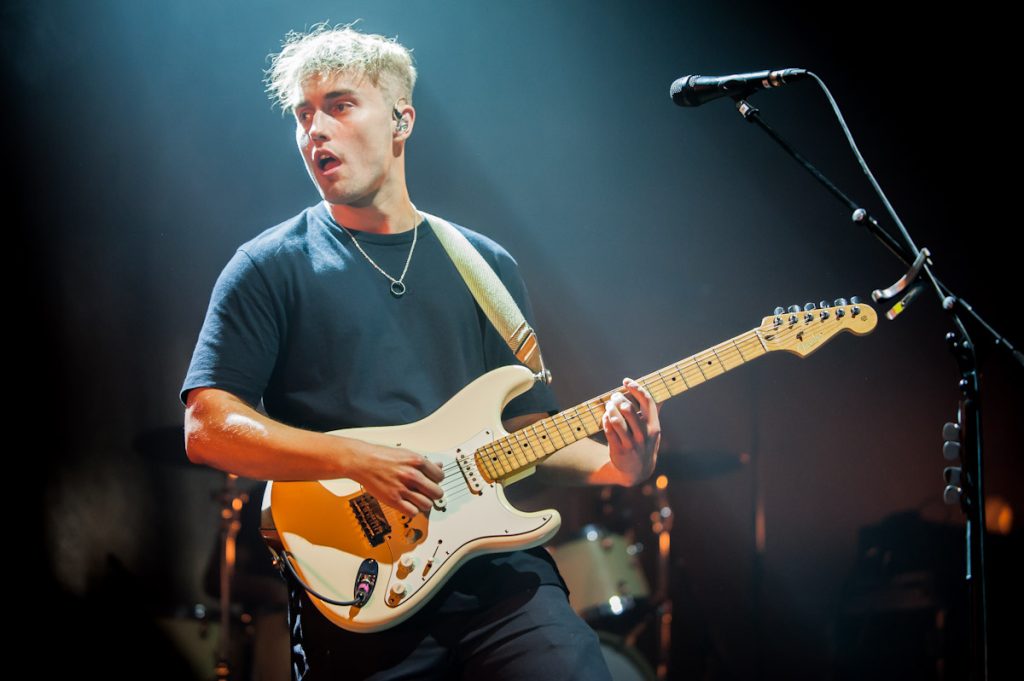 EXCITING RETURNS
Let's kick off with Pulp, who announced a reunion tour following cryptic social media clues at the back end of last year. Jarvis Cocker and co will headline TRNSMT, Neighbourhood Weekender, and Latitude Festival as part of their 2023 "encore". They will also play a huge show at Finsbury Park (London) and two nights at Sheffield Arena, with the band's comeback beginning in May and continuing throughout the year.
Inspiral Carpets are also returning for a UK tour, the band's first live shows in seven years. They have confirmed 12 headline dates, including Newcastle, Manchester, Leeds, Glasgow, and Sheffield. They will also be performing at Neighbourhood Weekender and other festivals in 2023. Read our interview with Clint Boon here, where he discusses the Inspirals' return: https://www.northernchorus.co.uk/2022/12/14/clint-boon-talks-inspiral-carpets-nbhd-weekender-more/
And we were thrilled to hear that a Peace comeback is on the horizon for 2023. The Worcester band have been lying dormant since their incredible 2018 record, Kindness Is The New Rock 'n' Roll, and with their debut album celebrating its 10th anniversary this year, they will almost certainly return to the live stage in some form this year. Their "casting call" went viral in the Big Issue recently stating, "The musical artist professionally known as Peace needs YOU to be a part of live shows scheduled for 2023. If you are energetic, amused and happy to support Peace, you are the perfect supernumerary for the new live show. Let's have a GOOD time."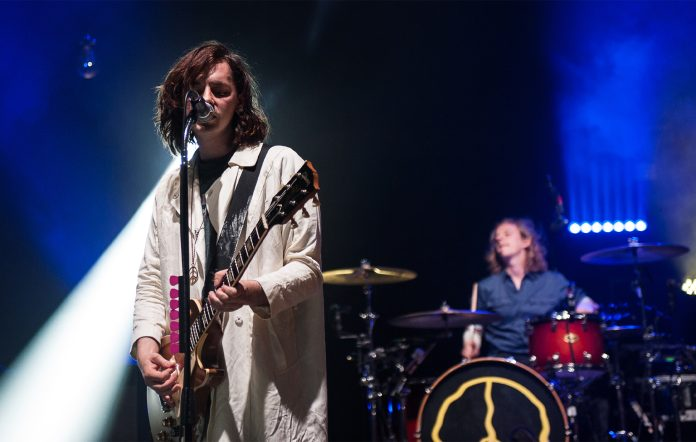 LANDMARK GIGS
The rise of Sam Fender has not only been thoroughly deserved off the back of two stellar albums, but it has also put new indie music back on the map and provided hope to many aspiring artists in the genre that they can follow the Geordie trailblazer's incredible rise to the forefront of British music. This year sees Sam take on the home of his beloved Newcastle United for two nights at St James Park, fulfilling his and the band's childhood dreams. The shows will take place on June 9th-10th, preceding a headline slot at Reading & Leeds. Amid rumours of new music, it promises to be another strong year for Sam.
Arctic Monkeys returned with their new album, The Car, in 2022. Whilst it wasn't to everybody's tastes, the Sheffield band sold out shows all over the world and will venture out on their UK legs in 2023. This includes two nights at Emirates Old Trafford, three nights at the Emirates Stadium, and most notably two hometown nights at Hillsborough Park. These shows have been rumoured many times on past album cycles, and the Monkeys will finally play these dates on June 9th-10th. Our two picks for landmark gigs happen to fall on the same weekend so… one of each?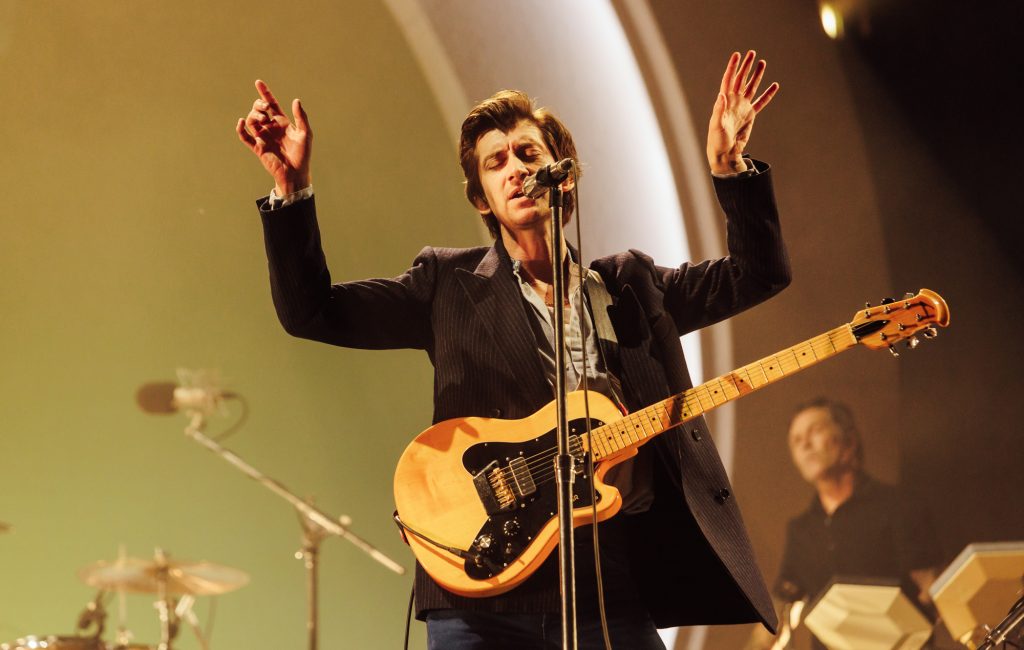 BIG TOURS
Our picks for the big tours of 2023 are both pop punk heavyweights from across the pond, starting with Blink-182. Tom DeLonge will put his alien hunting on hold for a while, as he reunites with Mark Hoppus and Travis Barker for a brand new Blink album and tour. "I'm personally tripping and so proud of what we have created TOGETHER", Tom has been quoted as saying, stating that this is their "best album to date". For many, regardless of whether the album lives up to expectations or not, the chance to see the trio back on stage together is worth the entry fee alone. Blink-182's UK dates are Glasgow, London, Birmingham and Manchester in September and October.
And of course, Paramore are back, and their return couldn't have gone any better. The title track from their forthcoming record, This Is Why, took the world by storm, becoming one of the biggest rock hits of 2022. The follow-up singles, The News and C'est Comme Ca, raised anticipation for the new album further, and UK fans were over the moon when news of a tour came to light. Their UK & Ireland dates will take place across April, including arena shows in Manchester and Glasgow with support from Bloc Party.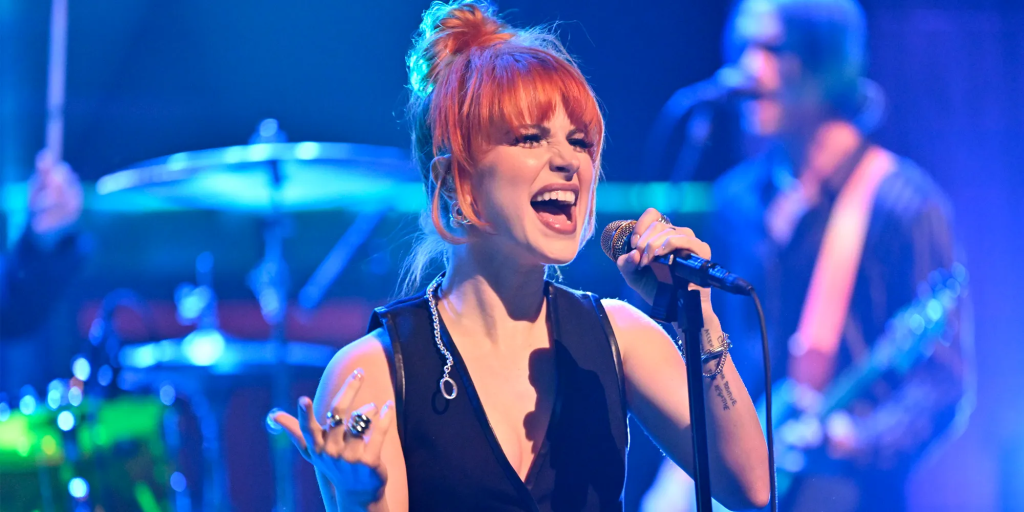 FESTIVAL SEASON
Of course, the flagship UK music event is always Glastonbury, with tickets unsurprisingly flying out immediately upon release. Elton John has been confirmed as a Pyramid Stage headliner, closing his Goodbye Yellow Brick Road Tour and signing off from the live stage. But who else could join him? We think one of the Arctic Monkeys or The 1975 will be at the top of the bill representing the indie scene this year, along with one of Bruce Springsteen, Guns 'n' Roses, or a global popstar such as Rihanna or Taylor Swift. We'll soon find out for certain, but as always it promises to be the stand-out festival of the year regardless of the lineup.
So what about the smaller festivals? It's hard to ignore the rise of Neighbourhood Weekender at Victoria Park, Warrington. This year, they will arguably have their biggest headliner to date in the shape of Pulp, as mentioned earlier in this feature. With seamless organisation and consistently one of the strongest lineups on the UK festival circuit, NBHD Weekender is always one of the go-to events for lovers of indie music in the North West.
Y Not Festival and Kendal Calling are always worth considering in the summer, however our final focus is on 110 Above Festival at Gopsall Hall Farm, Leicestershire. This year, the organisers are presenting Othr Festival, a scaled down version of the main event but once again set to showcase some of the best up and coming UK talent. It is no wonder this festival is dubbed "indie's best kept secret", as it is the number one destination to spot the next big thing.
ALBUM RELEASES
One of the most eagerly anticipated album releases of 2023 comes from Wigan's breakthrough stars, The Lathums. Their debut album went straight to number one in 2021, and From Nothing To A Little Bit More promises to be just as good. The singles present a maturing songwriter in Alex Moore, with their sound evolving in line with their growing reputation. Say My Name was crowned Radio X Record of the Year in December, so can The Lathums continue on this impressive rise with album 2 on February 24th?
Lewis Capaldi is currently on a UK arena tour in the run-up to his album release on May 19th. Broken By Desire To Be Heavenly Sent will be the Scottish singer-songwriter's second record, and sees an artist coming to terms with his rapid rise to fame. Forget Me, the lead single from the new album, is nominated for Song of the Year at the 2023 BRIT Awards, with following single, Pointless, going straight to number 1 in the UK Singles Chart. We can't see any signs of Capaldi's ascent slowing down anytime soon.
And wrapping up our album highlights, and the feature as a whole, is Noel Gallagher's High Flying Birds. The Chief is back with Council Skies, his fourth solo record, with the album title taken from a Pete McKee book. The singles have been getting plenty of airplay, including the popular hit, Pretty Boy, with the album now confirmed for release on June 2nd.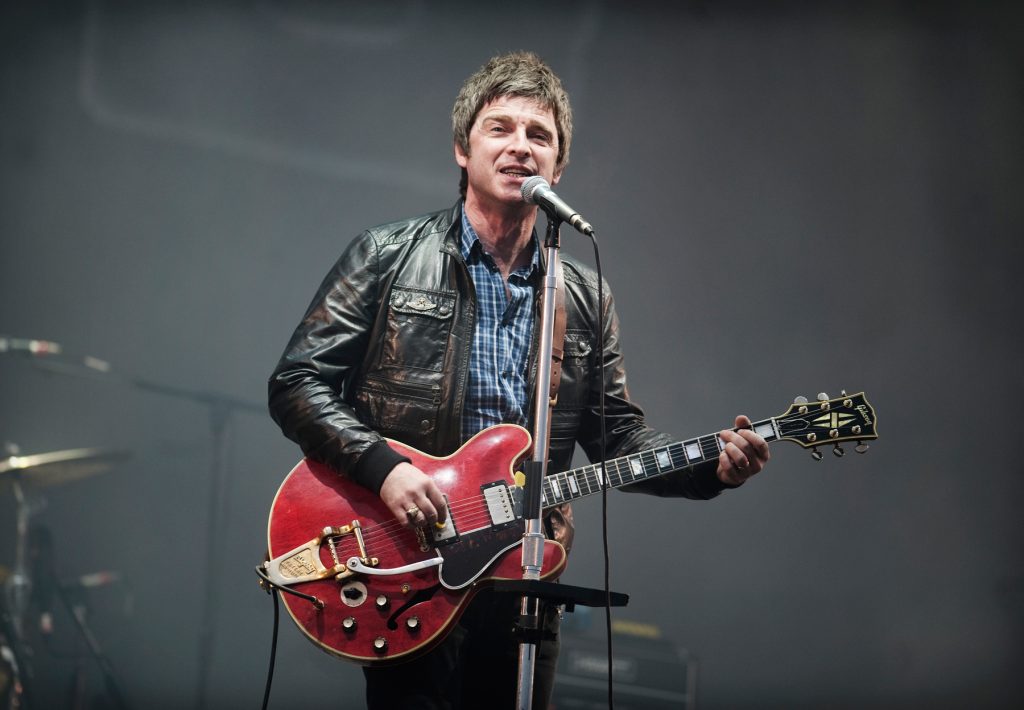 These are just some of the big events in music we can't wait for this year. Keep an eye on our socials for the upcoming features on 10 and 20 year album anniversaries in 2023.
…
Follow us on our socials:
"If you could go out for a drink with any three musicians, past or present, who would you choose and why?" – That's what we ask our guests on the Fantasy Pints Podcast! Seasons 1 & 2 are available now. You can check out all episodes on Spotify, Apple and YouTube, including interviews with DMA's, Clint Boon, Robbie Knox, The Wombats, Jamie Webster, Clinton Baptiste, Scheiffer Bates, Omid Djalili and plenty more!