After being pipped to the post by Eminem for number 1 with More Again Forever, Courteeners have finally secured their first ever UK number 1 album today. Incredibly, it is their debut album achieving the coveted top spot in the charts, 15 years on from its original release and breaking records in the process.
St. Jude becomes the album with the longest time between release and charting at Number 1 in UK chart history, a staggering 14 years, 9 months and 14 days after its release, thanks to a 15th anniversary edition.
The reboot of the 2008 breakthrough album features remastered tracks, rarities and previously unreleased material, taking the crown with over 97% physical sales and also topping the vinyl chart this week.
The Manchester trio, Liam Fray, Daniel 'Conan' Moores, and Michael Campbell, also become the third band in Official Chart history to land a re-issued album at Number 1. They join The Rolling Stones (Goats Head Soup, Exile On Main St.) and The Beatles (Abbey Road, Sgt Pepper's Lonely Hearts Club Band) as the only groups to have achieved this.
Speaking exclusively to OfficialCharts.com, frontman and songwriter, Liam Fray, commented: "Good Things come to thems that wait. God bless the fans."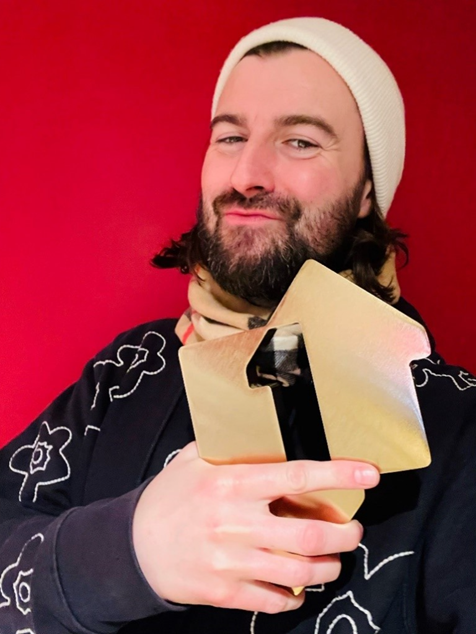 The album features Not Nineteen Forever, What Took You So Long, Cavorting and more, with Courteeners performing it in full at a sold out Heaton Park show this summer.
…
Follow us on our socials:
"If you could go out for a drink with any three musicians, past or present, who would you choose and why?" – That's what we ask our guests on the Fantasy Pints Podcast! Seasons 1 & 2 are available now. You can check out all episodes on Spotify, Apple and YouTube, including interviews with DMA's, Clint Boon, Robbie Knox, The Wombats, Jamie Webster, Clinton Baptiste, Scheiffer Bates, Omid Djalili and plenty more!