After two consecutive number one albums with How Beautiful Life Can Be and From Nothing To A Little Bit More, it is safe to say The Lathums have broken through to the forefront of UK indie music.
Now we find ourselves on the eve of chapter three, as the Wigan quartet prepare to release new single, Thoughts Of A Child, tomorrow.
The track has been tested out on their 26-date European tour as special guests for Louis Tomlinson, giving the band a taste of what is to come from their forthcoming headline tour across Europe in October.
Frontman and songwriter, Alex Moore commented: "We've all been told before that we, for some reason, aren't good enough. We don't look a certain way or our interests are futile and unachievable. Then, one day, something or someone just turns your world the right way up.
"A partner, friend, a community. Maybe a new job, or is it the sun choosing to shine on you? An angel sent to your underserving hands that just makes everything feel right again with the happiness and purity we feel when we are children. For some reason we lose it along the way. But together we can find it again."
After conquering The Other Stage at Glastonbury, along with London's Roundhouse and Manchester Albert Hall earlier this year, The Lathums' attentions turn to their European exploits later this year, with no further headline UK dates planned for now.
Head to https://www.thelathums.com/ for more information and check out the tour dates below.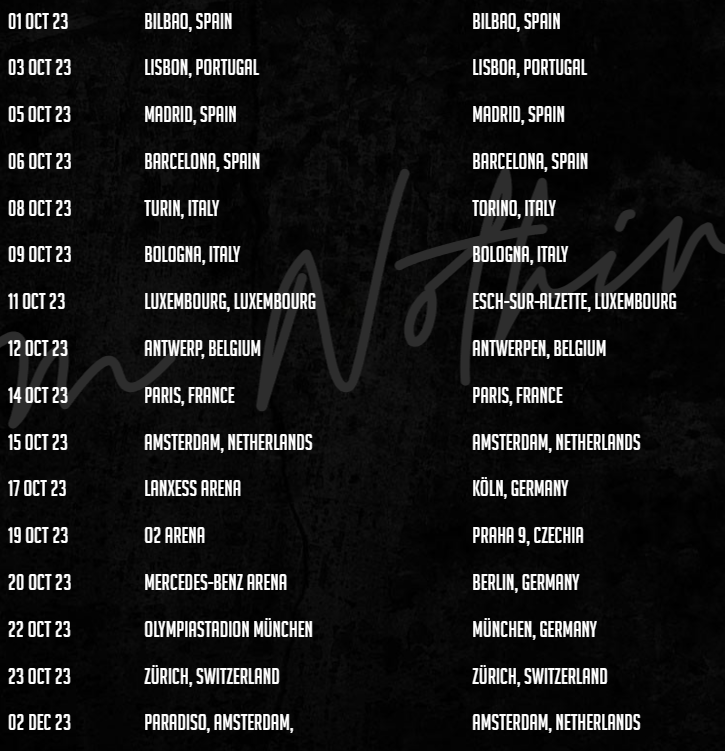 …
Follow us on our socials:
"If you could go out for a drink with any three musicians, past or present, who would you choose and why?" – That's what we ask our guests on the Fantasy Pints Podcast! Seasons 1 & 2 are available now. You can check out all episodes on Spotify, Apple and YouTube, including interviews with DMA's, Clint Boon, Robbie Knox, The Wombats, Jamie Webster, Clinton Baptiste, Scheiffer Bates, Omid Djalili and plenty more!