The impressive rise of Sam Fender has been a joy to watch in recent years, and has been a massive boost for UK guitar music. His deserved ascention to indie prominence has been a result of two flawless albums, "Hypersonic Missiles", and "Seventeen Going Under", spawning huge hits and some landmark headline and festival performances.
The North Shields artist is now on the verge of performing his biggest headline show to date at Finsbury Park, London. The show will comprise two stages of live music throughout the day, with plenty of special guests and a sold out 40,000 strong crowd. So what can we expect today?
Finsbury Park will be treated to some of the most hotly tipped UK artists, along with some eagerly anticipated big name guests. There will be a "Main Stage" and the "John O'Keefe Low Lights Stage", with support coming from Irish post punk poets, Fontaines D.C., Declan McKenna, Beabadoobee and more (full list with stage times below).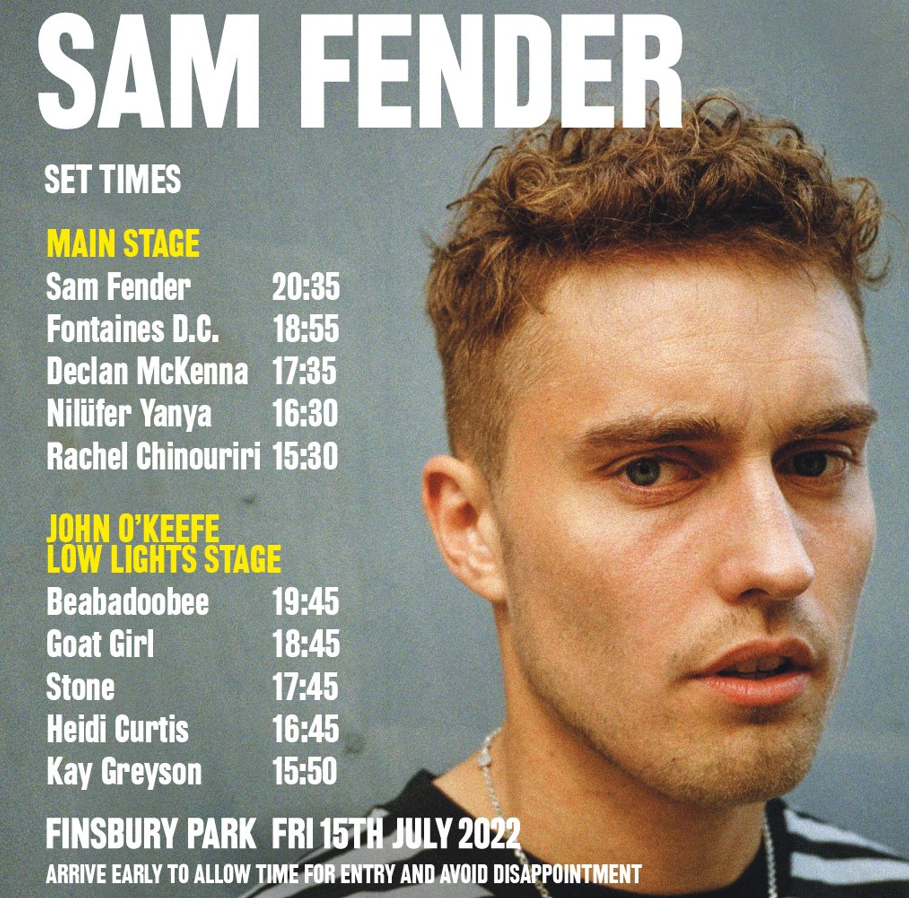 Sam Fender is due on stage at 20:35, accompanied by full band – Dean Thompson (lead guitar), Tom Ungerer (bass guitar), Joe Atkinson (keyboard, synth, guitar), Drew Michael (drums), and Johnny "Blue Hat" Davis (saxophone). His setlist has been pretty consistent on the recent tour, with the expected opener of debut album hit, "Will We Talk", mid-set chaos of "Spice" and "Howdon Aldi Death Queue", and of course, that hit-filled encore.
Let's not take the template setlist as gospel though, as Sam has been known to spring a surprise or two. And where better to do it than his biggest headline show to date? He launched into biggest hit, "Seventeen Going Under" a little earlier in the set on the Pyramid Stage at Glastonbury, keeping fans on their toes. We could also be treated to new track, "Alright", which Sam released only last night!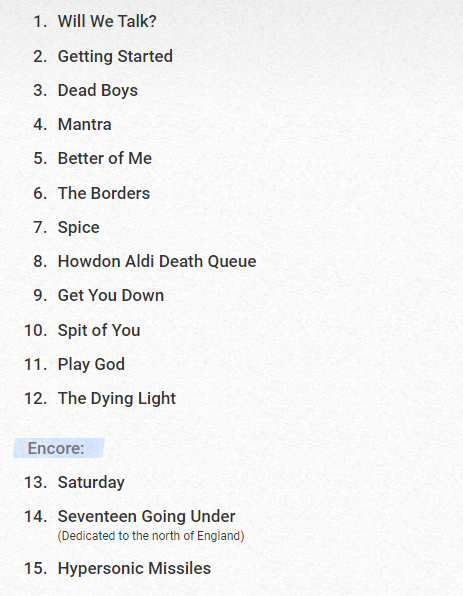 A last minute rule change has also been announced: "In light of the current heatwave, sealed bottles of water that are 750ml or less will now be permitted on site. Empty and reuseable bottles are also permitted. We strongly advise that everyone brings a reuseable bottle to refill at the water points noted on the map. Suncream of any size will now be permitted. Glass containers of any size will not be permitted."
You can use the Piccadilly and Victoria Underground lines to get to Finsbury Park, both accessed via Kings Cross Station. Manor House and Finsbury Park stops are directly outside the venue. You can also catch the London Overground and stop at Finsbury Park station. A festival map has been released (below) clearly detailing entrances and exits, box office access, first aid and more.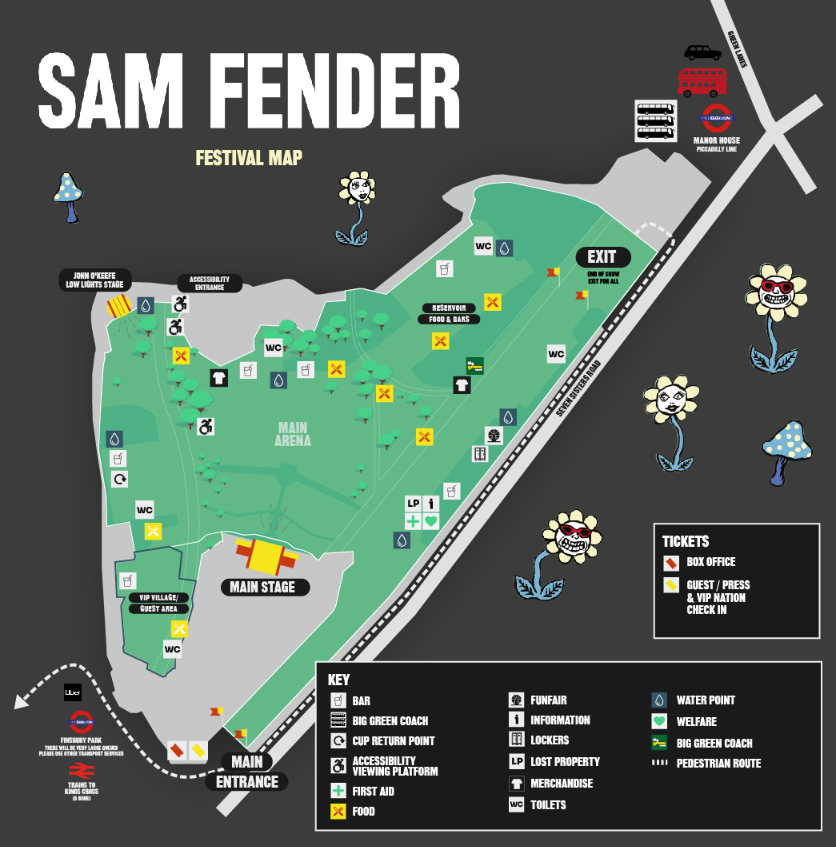 It promises to be a day to remember for music fans. Following in the footsteps of the likes of The Stone Roses, Arctic Monkeys, and Jimi Hendrix, Sam Fender is the next name set to make history at Finsbury Park. You can guarantee plenty of black and white Newcastle United tops, bucket hats, and Newcastle Brown Ale, but most importantly you can be assured of a top quality live performance from one of the biggest names in UK music today. Enjoy!
…
Follow us on our socials:
"If you could go out for a drink with any three musicians, past or present, who would you choose and why?" – That's what we ask our guests on the Fantasy Pints Podcast! Season 2 is underway now, with the latest episode below. You can check out all episodes on Spotify, Apple and YouTube, including interviews with DMA's, The Wombats, Jamie Webster, Phoenix Nights' psychic Clinton Baptiste, impressionist Scheiffer Bates and plenty more!