Nottingham was treated to the inaugural Meadowlands festival on Friday 3rd June, taking place at a sunny Victoria Embankment and welcoming 20,000 music fans to the city. The all day event was headlined by stadium-filling Scot, Gerry Cinnamon, with The Kooks, The Reytons, The Mysterines and Black Honey also featuring throughout the day.
Three stages showcased a mixture of the well-established and the up-and-coming, with BBC Music Introducing playing host to the likes of Michael Aldag and local artist, Catmilk, and the second stage welcoming fast-rising singer-songwriter Dylan John Thomas, Zuzu and more. The festival ended with a singalong of one of Gerry's biggest hits, 'Canter', accompanied by an impressive pyrotechnics display.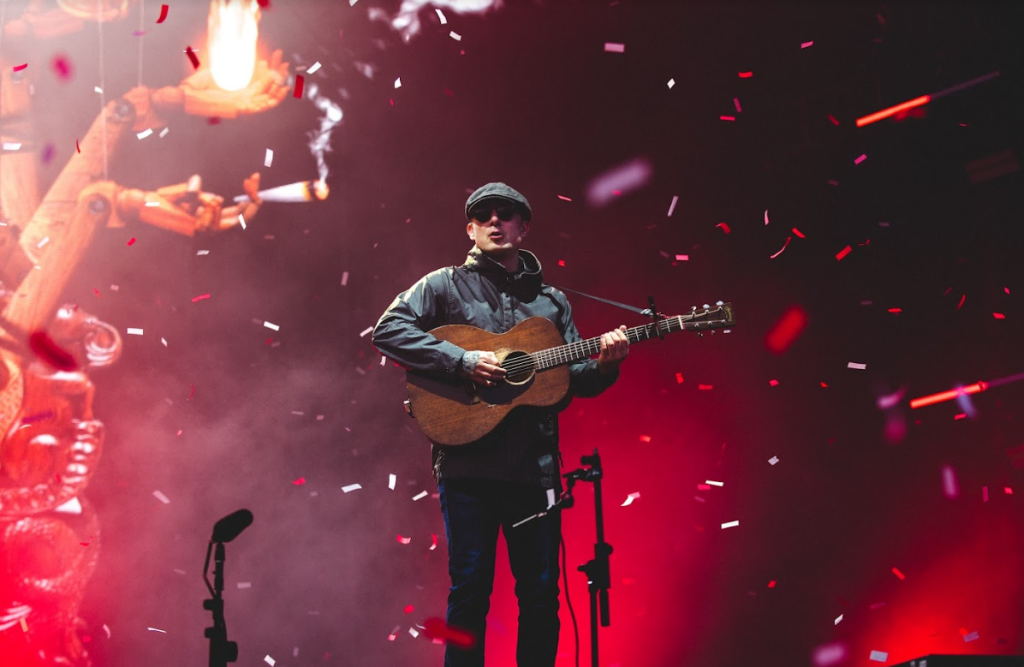 Daniel Ealam and Scott O'Neill of festival organisers, FKP Scorpio UK commented: "Nottingham's Victoria Embankment is an amazing outdoor space, and was the perfect location for a city centre concert. With the city famed for its love of music, the twenty thousand people who came to enjoy Gerry Cinnamon, The Kooks and many more acts across our three stages certainly proved that!  To say we are blown away by the positive feedback is an understatement, we had amazing weather, amazing fans and an amazing time, so thank you all and keep an eye open for news on next year…!"
So you can be sure Meadowlands will be back with a bang next year, following a hugely successful debut year on the festival circuit. So expect another lineup packede with the best in rock and indie coming Nottingham's way this time next year…
…
Follow us on our socials:
"If you could go out for a drink with any three musicians, past or present, who would you choose and why?" – That's what we ask our guests on the Fantasy Pints Podcast! Season 2 is underway now, with the latest episode below. You can check out all episodes on Spotify, Apple and YouTube, including interviews with DMA's, The Wombats, Jamie Webster, Phoenix Nights' psychic Clinton Baptiste, impressionist Scheiffer Bates and plenty more!