The mysterious and cloudy world of Catfish and the Bottlemen became a little clearer last night, when lead guitarist, Johnny Bond (aka Bondy) announced his departure from the band. A group seemingly at the peak of their powers following 2019 record, "The Balance", which earned the Llandudno four-piece a Reading & Leeds Festival headline slot, now appear to be on the brink of collapse. So, where did it all go wrong and what does the future hold for one of the biggest names in UK indie?
In the years building up to the swirling rumours of an impending break up, Catfish and the Bottlemen were hardly known for their prominent social media presence. However, the silence over the last couple of year has been deafening, with many surprised to see the band at all when they appeared to play Reading Festival back in August. Catfish went on to play their scheduled headline slots at Leeds, Neighbourhood Weekender and Swansea's Singleton Park, and just when fans had braced themselves for a break up announcement, they were confirmed as special guests alongside Tom Jones for Stereophonics' Cardiff shows at the Principality Stadium.
With fans seeking clarity and mass confusion amongst the unwaveringly loyal Catfish following, the next twist came in the shape of drummer, Bob Hall's exit from the band, whose September Instagram post explained he was "moving onto the next chapter of his adventures". However, it's only with Johnny Bond's departure last night that we've had any official insight into the goings on behind the scenes, following the last minute cancellation of their scheduled support slots in Cardiff this month.
Bondy left the band in March 2021 and only appeared at their following headline dates as a session musician, with Catfish unable to find other cover. His statement cited "behaviour constantly re-occurring that I found to be intolerable" as to his reasoning, with the guitarist going on to say the "breakdown of the band was unpleasant to say the least" and "to put it simply, I feel that both the professional and personal relationships had become entirely dysfunctional."
This is the most we've heard from a band member since the rumours began a couple of years back, and leaves Van McCann (frontman) and Benji Blakeway (bassist) as the only active members of Catfish and the Bottlemen. Of course, no names were mentioned directly by Bondy in the statement, but many online are already pointing fingers at a potential rift with singer and primary songwriter, Van, and longtime friend and guitar technician, Larry Lau.
Regardless of the reasoning behind the departures of Bob and Bondy, this undeniably leaves the band with major problems, so what now? The most popular opinion online appears to be the band calling it a day completely, rather than recruiting a new drummer and guitarist to work on album four or potentially continuing with just two official members and session musicians for live shows. If so, we would expect to hear something shortly, following the cancellation of the Cardiff slots and Johnny Bond's damning statement last night. But despite an official band statement as soon as possible making the most sense, we know this isn't how the Bottlemen operate.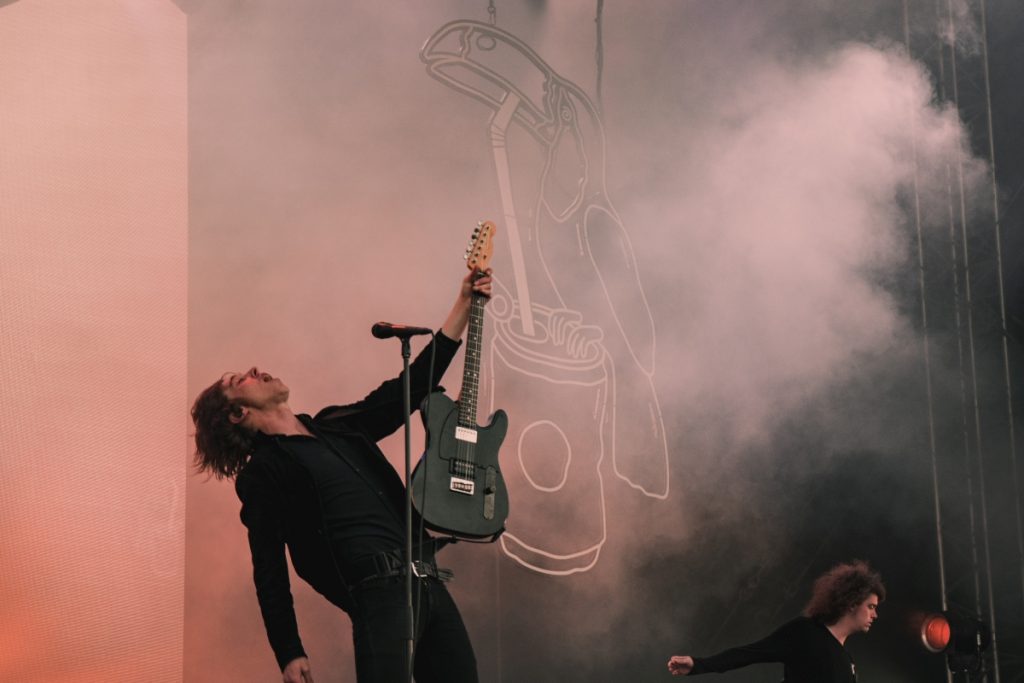 One way forward following a split that could please fans is a Van McCann solo career. We know he can write hits and has an incredible stage presence as a frontman, so could this already be in the works? Bob Hall hinted at something new outside of Catfish in the future, and Bondy's statement confirmed he was working on new music that we would hear soon, so maybe Van will go down a similar route…
But on the back of headlining Reading & Leeds, there is surely a hunger to keep Catfish and the Bottlemen going despite the adversity. One option could be the return of former guitarist, Billy Bibby, a founding member of the band and an inspirational figure in both Van McCann and Benji Blakeway's musical development. Bibby has been interviewed several times since departing and forming Billy Bibby & The Wry Smiles, including by us at Northern Chorus, where he declared himself pleased to see the band becoming a success despite leaving in 2014. Could he be tempted back?
Should the band wish to continue, there will surely be plenty of talented drummers and guitarists begging for the chance to join Catfish and the Bottlement, to help Van and Benji kick on from the success of the first three albums. One thing for sure is fans will want to hear one way or another soon, so let's hope for a formal statement from the band in the coming days…
…
Follow us on our socials:
"If you could go out for a drink with any three musicians, past or present, who would you choose and why?" – That's what we ask our guests on the Fantasy Pints Podcast! Season 2 is underway now, with the latest episode below. You can check out all episodes on Spotify, Apple and YouTube, including interviews with DMA's, The Wombats, Jamie Webster, Phoenix Nights' psychic Clinton Baptiste, impressionist Scheiffer Bates and plenty more!