"MOMENTS" by Jamie Webster (Release Date 28.01.22) – 8/10
What a ride it's been so far for Liverpool singer-songwriter, Jamie Webster. The former electrician made a name for himself travelling the world with Liverpool FC, performing to thousands of loyal football fans. He has since built on this platform to have his voice heard through heart-on-sleeve personality and honest, relatable lyricism, accompanied by undying hometown pride which rings clear throughout his modern spin on indie folk.
Never afraid to tackle life's big issues such as social injustice and the divisive UK political landscape in his music and through his online profile, Webster released his debut album "We Get By" in 2020, and is now on the verge of releasing the eagerly-anticipated follow-up, "Moments", recorded at the iconic Rockfield Studios.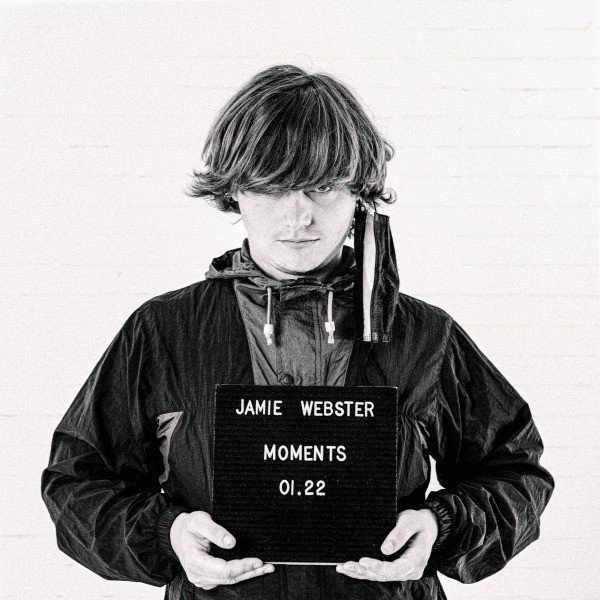 As the stages and tour announcements were continuing to increase in size, including an 11,500 capacity headline show at Liverpool's M&S Bank Arena, Webster was laying the foundations for "Moments" with a number of single releases, all of which were signaling an artist at the top of his game, revelling in his deserved spotlight. From honestly addressing the criminal justice system in moody opener "Davey Kane" and highlighting government failures in "Days Unknown", through to the social awareness and relatability of "Going Out" and "North End Kid", the singles encapsulated why Jamie's loyal fanbase increased by the day.
It would be easy to lazily throw Jamie Webster into a "Gerry Cinnamon bracket" due to the catchy indie folk sound and a comparable style lyrically. Of course, it's certainly no criticism being compared to one of the modern day crowdpullers, but "Moments" is a clear statement and indication that Jamie Webster should, and will, be considered so much more than this.
"Knock At My Door" highlights Jamie's renowned strong vocal ability, with lyrics reflecting life in lockdown through a track musically reminiscent of "Old Souls" (Deaf Havana). "Love Affair" continues the musical mood of opener and single, "Davey Kane", a theme throughout which progresses "Moments" sonically from "We Get By". "Something In The Air" shows a softer side to Jamie's songwriting, shifting the tone to emanate positivity and hope, providing an uplifting contrast to the previous track and aligning nicely with the following single, "North End Kid".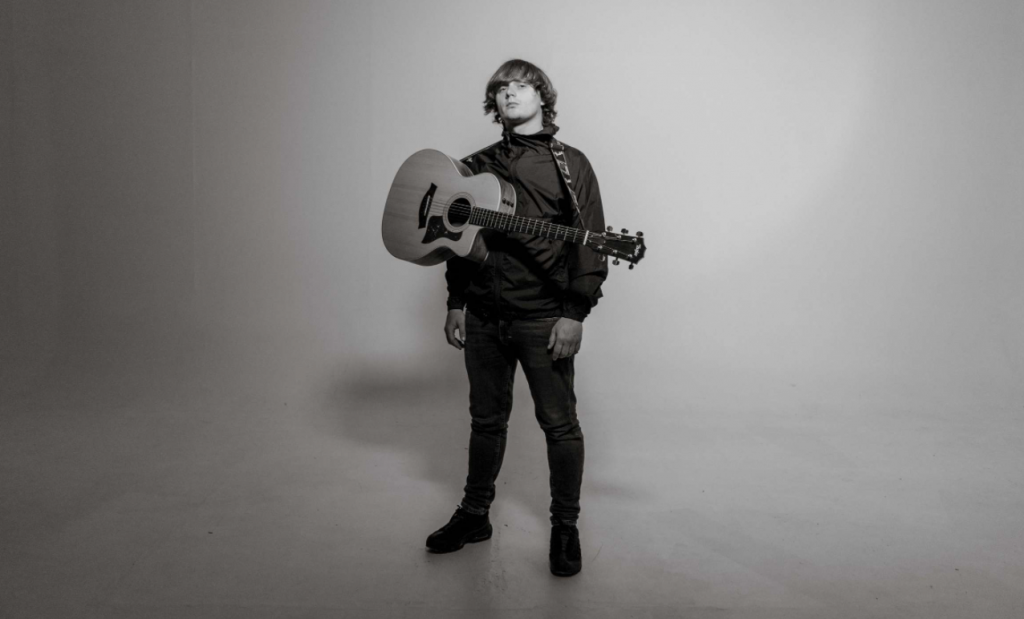 The title track of the album opens with the line "Moments which can define", and taken out of context this could be more than apt to describe Jamie's second release as he continues on a path of distinguishing himself as one of the UK's most promising singer-songwriters. The album ends with two questions, "What's Wrong?" and "What More?". The former is a summer-ready, upbeat track that will surely grace garden parties around Merseyside and further in 2022. The closing track sees an artist brimming with confidence, exclaiming "play your f*****g guitar Danny lad" before channeling a sensational blues-rock riff.
Jamie Webster is undoubedly on the rise, with "Moments" showcasing an artist who is far from a one-trick pony. It's a clever body of work which takes the listener on a well-staged musical journey. With some huge headline shows and festival dates scheduled for 2022, it promises to be a landmark year in Jamie's career.
For all up-to-date information, booking links and ticket plus music and merch bundles visit www.jamiewebstermusic.com. You can listen to our interview with Jamie on the Fantasy Pints Podcast on Spotify, Apple & YouTube!
…
Follow us on our socials:
…
If you haven't already, make sure you check out our Fantasy Pints Podcast, where we interview a different guest each week and ask the one common question – "if you could go for a drink with any three musicians past or present, who would you choose any why?" Check out the latest episode with DMA's on Spotify, Apple, YouTube & more!