How Many Dreams? by DMA's (31.03.23) 7/10
Since bursting onto the indie scene with stellar breakthrough record, Hills End, in 2016, Aussie trio, DMA's have made a big impression not only in their native land, where they have headlined the prestigious AFL Grand Final at the iconic Gabba, but also in their second home, the United Kingdom, where they have both resided and formed a strong allegiance of fans.
From packing out arenas around the country to playing the UK's biggest festival stages in front of flare-filled masses, DMA's have revitalised the Britpop sound of the 90's to the soundtrack of one of the modern great indie voices in frontman, Tommy O'Dell.
Their 2020 release, The Glow, was one of the stand-out albums in a year packed with quality releases, and they followed it up with surprise EP, I Love You Unconditionally, Sure Am Going To Miss You, a year later, with a title straight out of The 1975's repertoire.
This Friday (31st March 2023) sees the band unveiling their first full length album release in three years, when the highly anticipated How Many Dreams? lands on all platforms. We have listened and digested the new record, so what can you expect?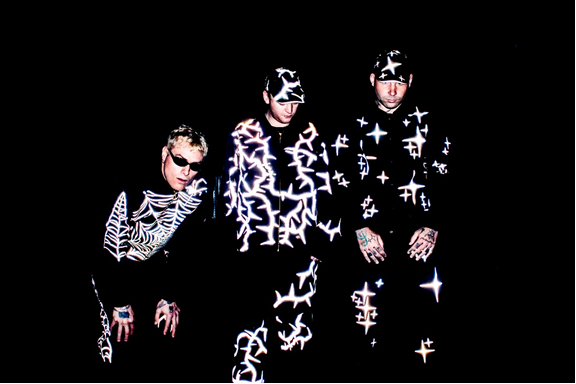 The title track could easily be mistaken for fellow countrymen, Tame Impala, with a psychedelic rock intro that seems a distance away from its Britpop-inspired predecessor on The Glow, Never Before. This wasn't the experimental change in sonic direction the singles were suggesting for the new record, and at times the electronic elements would be well suited to a Chemical Brothers track. But if you were tricked into thinking this was the DMA's making a dramatic shift outside the box, then worry not as we are soon reverted back to what the band do best.
The incredible guitar intro to single, Olympia, follows, taking us from the experimental, psychedelic intro towards more quintessential DMA's. This is followed by another early single release in Everybody's Saying Thursday's the Weekend, referencing all that comes with modern youth culture and seeing light in the dark times, with the latter foreshadowing the overriding theme of the record. The band have spoken in the past about how previous tours are a struggle to remember as they were too busy partying, and now they are a more mature version of themselves able to reminisce and reflect.
Dear Future again sees O'Dell presenting a reflective and dreamy narrative with a more chilled out number, and just four songs into How Many Dreams?, it without doubt showcases the most sonic variety from a DMA's offering to date. Another single follows with I Don't Need To Hide, with Tommy O'Dell's incredible vocal range taking centre stage, something that has been pivotal to the band's success. It also sees a reintroduction of the Australian trio's electronic side, something they have all expressed their admiration for in the lead up to release.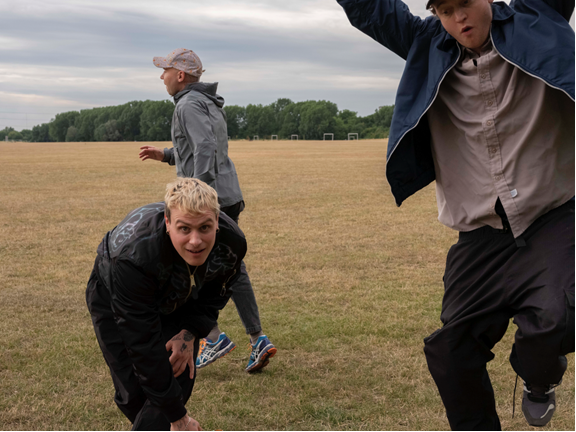 You'd be forgiven for being instantly transported to Bittersweet Symphony in the intro to Forever, maybe a nod to The Verve? Again, the band are pensive as the pace of the record slows down in preparation for the stand-out single release, Fading Like a Picture. This infectious guitar riff and melody places it up there with DMA's top hits and was created by combining two lockdown demos with one of Matt Mason's finest six string creations.
There are themes of loss and darkness throughout the record, which is evident in our favourite album track, Jai Alai. However, this is the epitome of what this album is all about, as the song transitions from the sombre beginnings into an uplifting final section all about being in love. This continues with Get Ravey, which at first glance looks like it could be a continuation from track 1, but don't be fooled by the dance music connotations. "Now I'm in love" is declared by O'Dell, as the track explodes into an emotive crescendo of happiness.
21 Year Vacancy is the calm before the storm, as latest single Something We Are Overcoming is DMA's taking on the 2010's EDM chart domination. For what it's worth, O'Dell's voice is perfect for a dance anthem, and although it is unlike anything we have heard from the band before, it exudes fun and creativity. The closing track follows a similar path and could easily be seen as "Part 2" for the opener. The most experimental output from the record sandwiches 11 tracks which span the DMA's journey so far, and we feel focusing on the electronic side of their recent production is the way DMA's could progress in the future as they evolve their sound.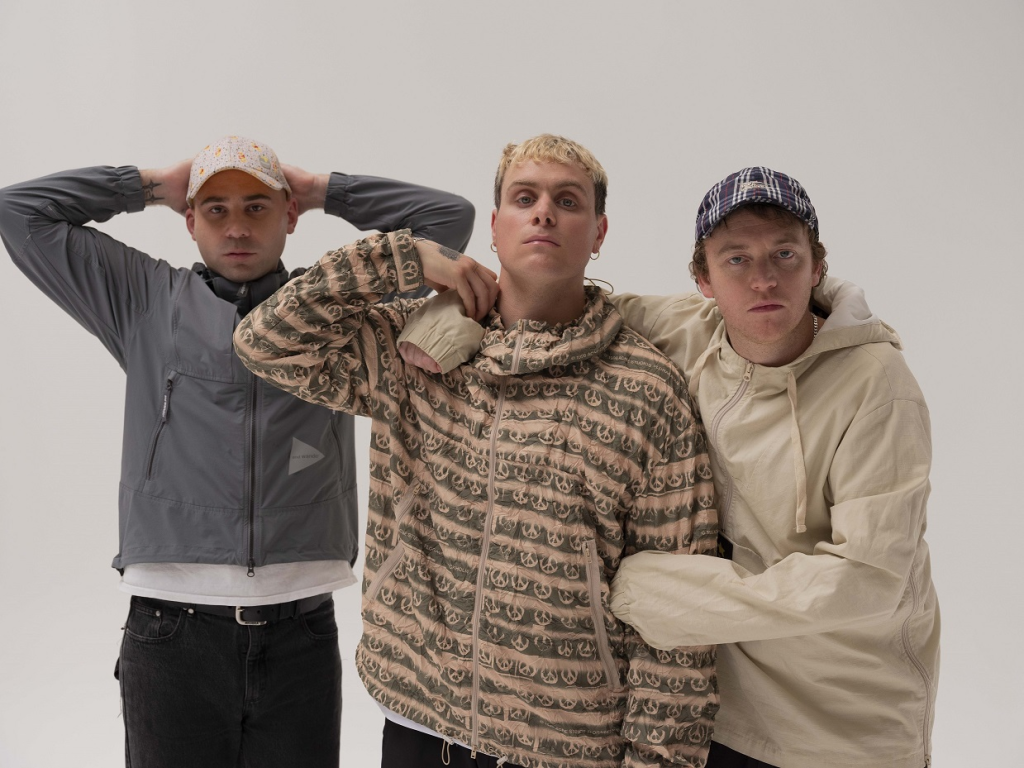 How Many Dreams? is by far the most ambitious DMA's album to date, and opens up many different avenues to travel sonically in the future. They are by no means a one trick pony and are seemingly wary of being pigeonholed in a genre that can often prove rigid for bands.
Make you sure you check out the brand new album from DMA's – How Many Dreams? is out this Friday 31st March!
…
Follow us on our socials:
"If you could go out for a drink with any three musicians, past or present, who would you choose and why?" – That's what we ask our guests on the Fantasy Pints Podcast! Seasons 1 & 2 are available now. You can check out all episodes on Spotify, Apple and YouTube, including interviews with DMA's, Clint Boon, Robbie Knox, The Wombats, Jamie Webster, Clinton Baptiste, Scheiffer Bates, Omid Djalili and plenty more!