"BRIGHT GREEN FIELD" – SQUID (Release Date: 07/05/2021) – 9/10
Squid have the talent, ideas and aptitude to be whoever they want to be, and they chose to be themselves. Bright Green Field is the intoxicating and daunting debut album we didn't know we needed.
Many bands approach their first album as an opportunity to compile their strongest and most adhesive work to that point, allowing labels the sanctity of releasing records in part made up of already familiar tracks. But that's not Squid's style. Harnessed by the pioneering finesse of producer Dan Carey, Squid have created a dense, sonically diverse LP that creates ever interesting textures that both baffle and intrigue.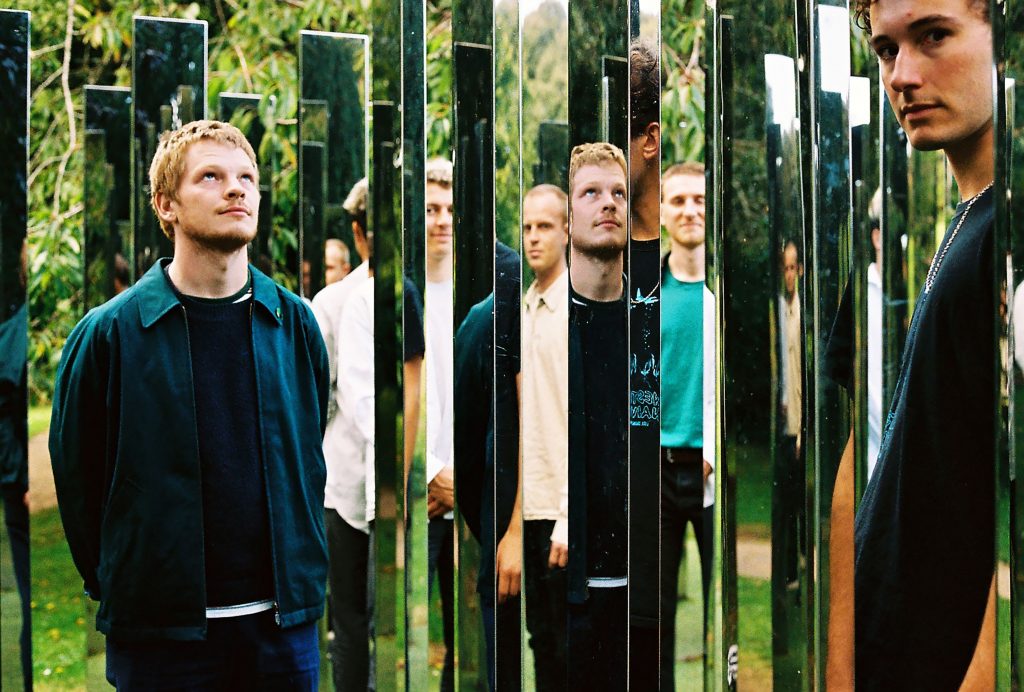 Squid's flirtation with playful hooks and toe-tapping rhythm ensembles, evident in 2019 earworms 'The Cleaner' and 'Houseplants'; seemed to have continued in part with the release of the lead single 'Narrator'. The opening verse contains an intricate guitar passage that Antidotean Foals would be proud of, and accompanied by Ollie Judge's familiar yet salient vocals, we think we know what Bright Green Field is all about. How wrong we were.
The discordant spoken word chorus vocals by contributor Martha Skye Murphy are a peek hole into the chasm we soon find ourselves dwelling in contently for the remainder of the record. Much of this eight-and-a-half minute goliath is dedicated to building intensity which culminates into a visceral crescendo,  erupting with screams that could have the couple next door either calling the Police or questioning their own mutual intimacy. 
Tracks such as 'Documentary Filmmaker' and 'Global Groove' punctuate the album by helping to build the architecture of this ponderous dystopian world. They contain enjoyable passages of horns and strings which heavily draw from the experimental ambient roots of the band back in the Brighton Jazz Café they once inhabited.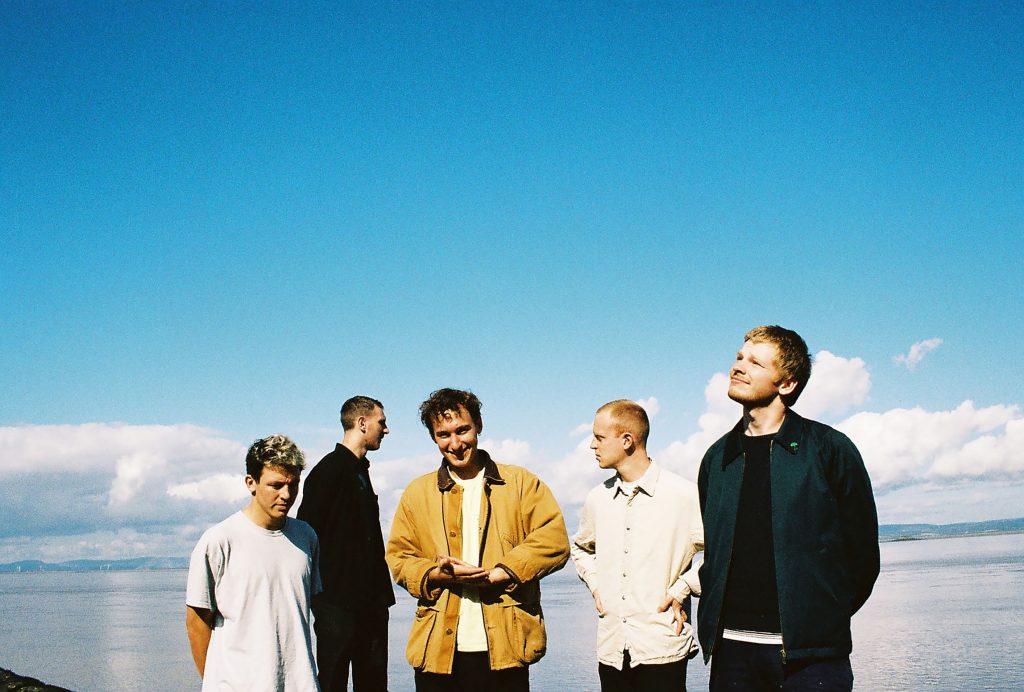 One of the most discordant tracks '2010' invites you in with a comforting layered vocal arrangement with melodic instrumentation, before bludgeoning us with an unexpected attack of blunt guitars, percussion and synth feedback. Think Radiohead, if they let Jonny Greenwood drive the car solo. Closing cut 'Pamphlets' encapsulates everything that is great about this band. All eight minutes are alluring yet unpredictable. You feel each progression could be moulded and developed into a track of its own right.
You can't help but feel that this is a band at the start of a very exciting journey. After taking a trip to the murky yet compelling space that is Bright Green Field, I don't know whether to dance or start writing a graphic novel. I think I might just do both!  
Words: Brad Sewell
…
Do you want to write for Northern Chorus? Read more on the following link and get in touch!
https://www.northernchorus.co.uk/2021/02/18/contributors-we-need-you/
Follow us on our socials: