As we approach Christmas and New Year, it's time to reflect on a strong year for new music once again. 2021 has seen the resurgence of guitar bands, with indie artists claiming debut album number ones and the likes of Sam Fender reaching the Top 10 in the UK singles chart – uncharted territory for UK guitar music in recent years.
After much debate, we have narrowed down our Top 10 tracks of 2021, ranging from breakthrough artists to the more established UK names. We've allowed only one entry per artist, so here is our list…
10. THE REYTONS – BROKE BOYS CARTEL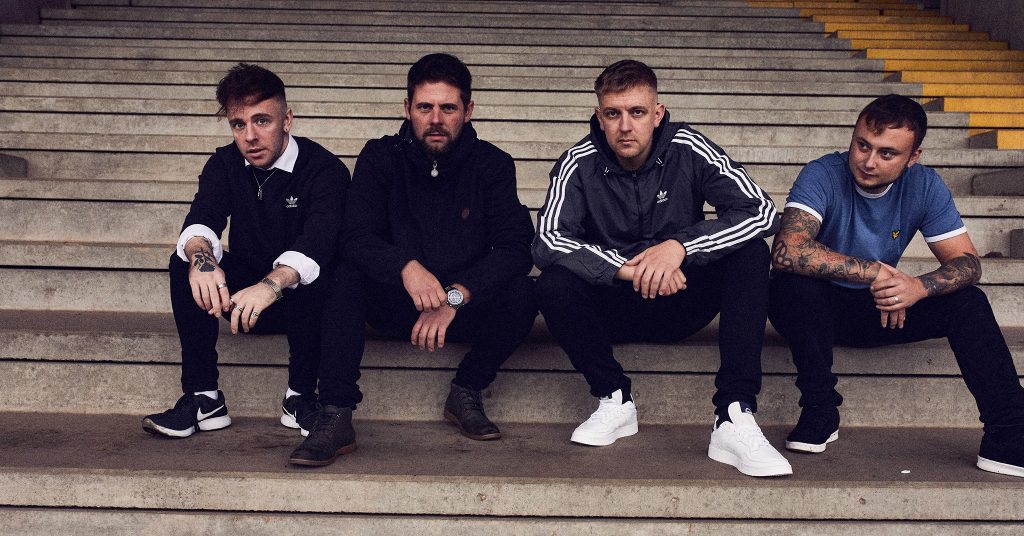 The South Yorkshire four-piece released their debut album 'Kids Off The Estate' this year, but not before they'd provided a taste of what was to come with their 2021 EP 'May Seriously Harm You And Others Around You'. The stand-out track from that EP for us was undoubtedly 'Broke Boys Cartel', with The Reytons channeling their colloquial lyricism to create an upbeat indie anthem worthy of embedding itself in the region's long list of stand-out indie hits. Listen HERE.
…
9. THE HEAVY NORTH – DARKNESS IN YOUR EYES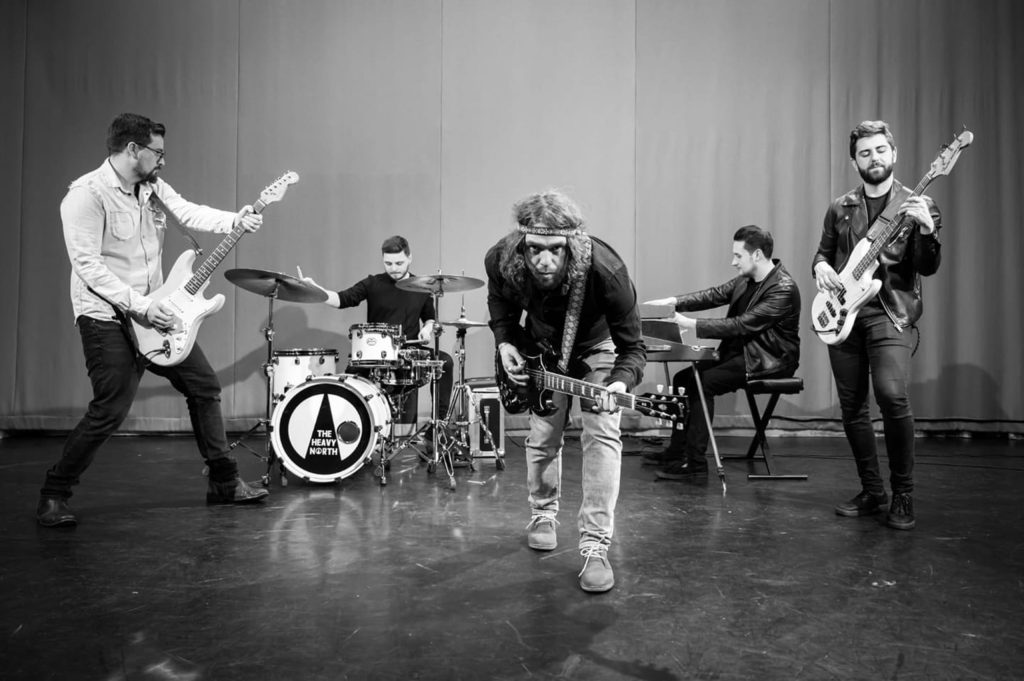 It's been a strong year for Liverpool, with a city steeped in musical heritage delivering the goods once again. One of the breakthrough bands this year was The Heavy North, whose single 'Darkness In Your Eyes' storms into our Top 10. A combination of face-melting riffs and the soulful rock tones of frontman, Kenny Stuart, this track made a lot of people sit up and take notice, with an eagerly anticipated album just around the corner in 2022! Listen HERE.
…
8. BLOSSOMS – CARE FOR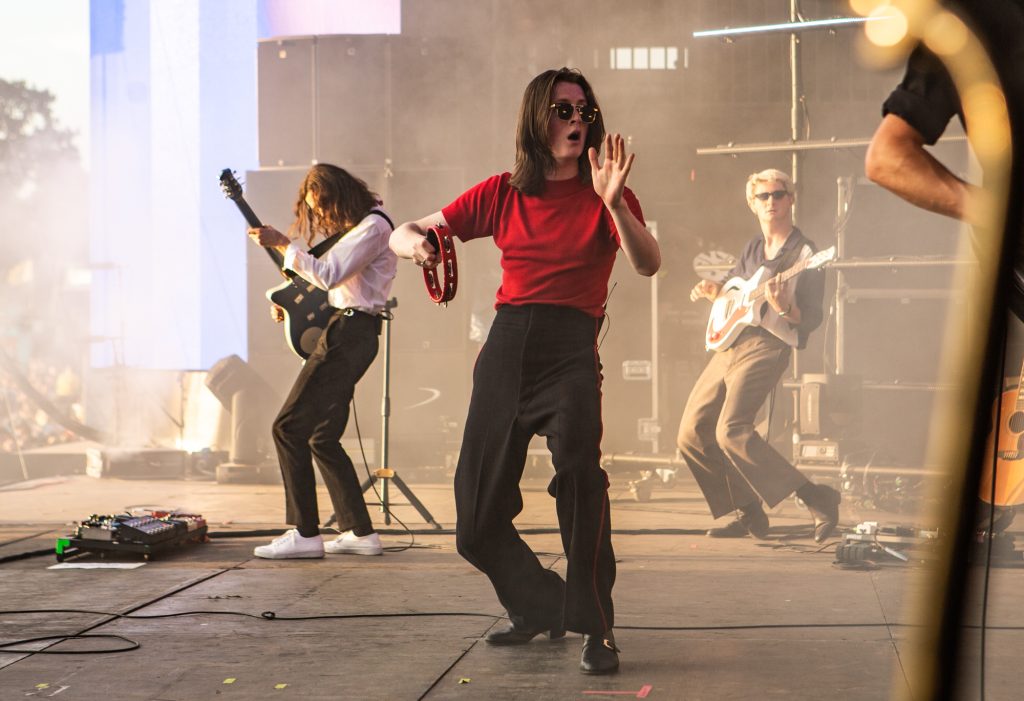 What a year for Blossoms, after unlocking the music industry with a headline slot at Sefton Park's pilot gig through to finally performing their Manchester Arena show, one of the stand-out gigs of 2021. The Stockport five-piece also found the time to release another series of their popular 'Pubcast', before treating fans to the 70's inspired catchy hit, 'Care For'. You can listen to the track HERE.
…
7. BIFFY CLYRO – A HUNGER IN YOUR HAUNT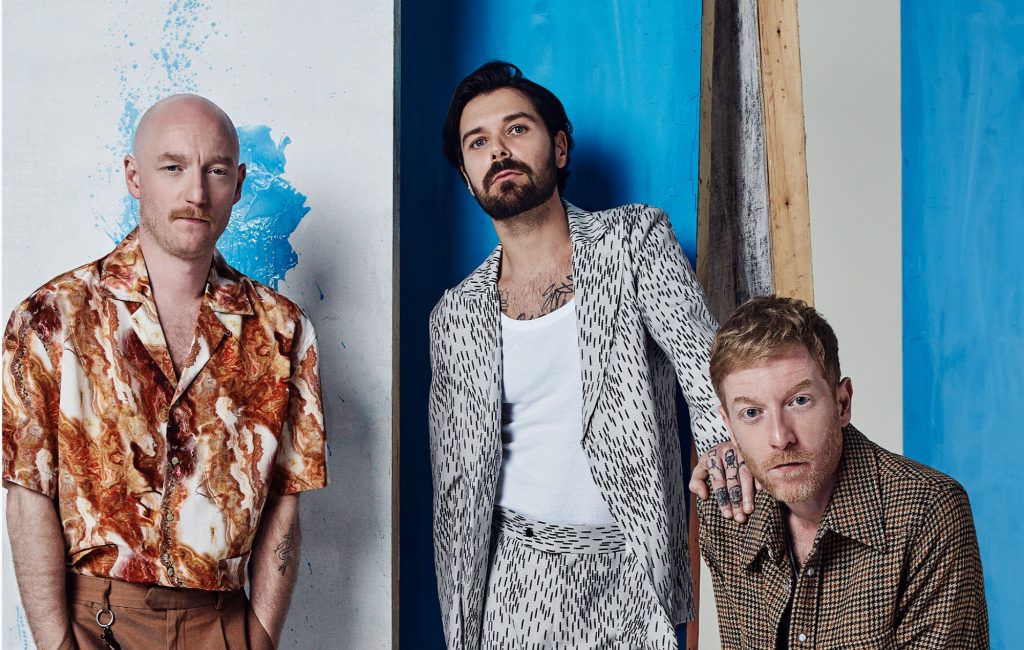 Biffy Clyro have been a relentless presence over the last couple of years. Their excellent 2020 album 'A Celebration of Endings' was followed up by 'The Myth of the Happily Ever After' this year, as well as a Reading & Leeds headline slot and the intimate 'Fingers Crossed Tour'. Taken from the new album, 'A Hunger In Your Haunt' sees Biffy at their prolific best, and was unsurprisingly a hit during their live shows. Listen HERE.
…
6. PALE WAVES – YOU DON'T OWN ME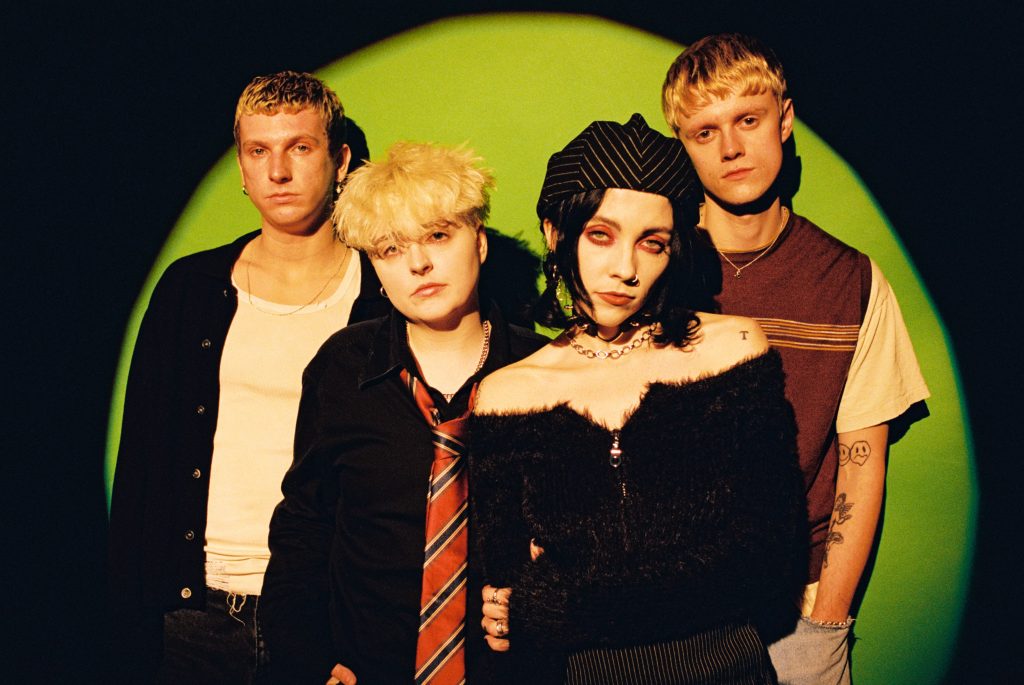 Pale Waves returned this year with their progressive album 'Who Am I?', the follow-up to breakthrough 2018 debut 'My Mind Makes Noises'. The album spawned some outstanding singles, including 'Change' and 'She's My Religion', but it's the pop punk throwback track, 'You Don't Own Me' that breaks into our Top 10. The song perfectly symbolises the change in direction from debut to second album, which Heather discussed with us below. You can listen HERE.
…
5. THE SNUTS – SOMEBODY LOVES YOU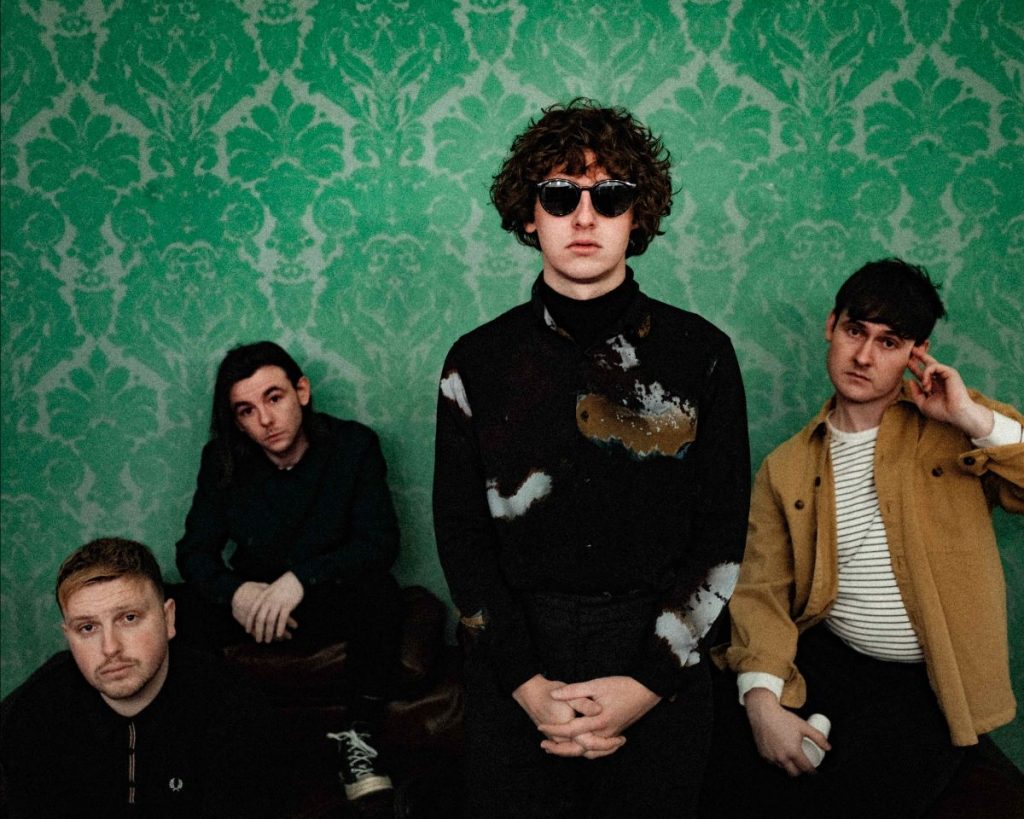 The Snuts enjoyed an outstanding year in 2021, which has been several years in the making. The West Lothian band beat Demi Lovato to claim a debut number one album with 'W.L.', and closed their year with politically driven single 'Burn The Empire'. But it's 'Somebody Loves You' that makes our Top 10, which saw The Snuts teaming up with the Scottish Refugee Council. The warm, infectious track propelled the band to major national airplay, and all for a great cause! Listen HERE. Read our interview with the band HERE and check out a clip discussing one of their biggest tracks 'Glasgow' below!
…
4. IDLE NOISE – ALL YOUR LOVE
If the anthemic energetic single, 'Death To Modern Life' wasn't enough of a wake-up call for anyone who hadn't heard of Idle Noise before, then the later release of contrasting love song, 'All Your Love' might just have done the trick. The catchy, heartfelt track showcases some outstanding vocals and sets the platform for what could hopefully big a big 2022 for the band. You can listen to the rising Coventry band's hit HERE.
…
3. RED RUM CLUB – NIGHTCALLING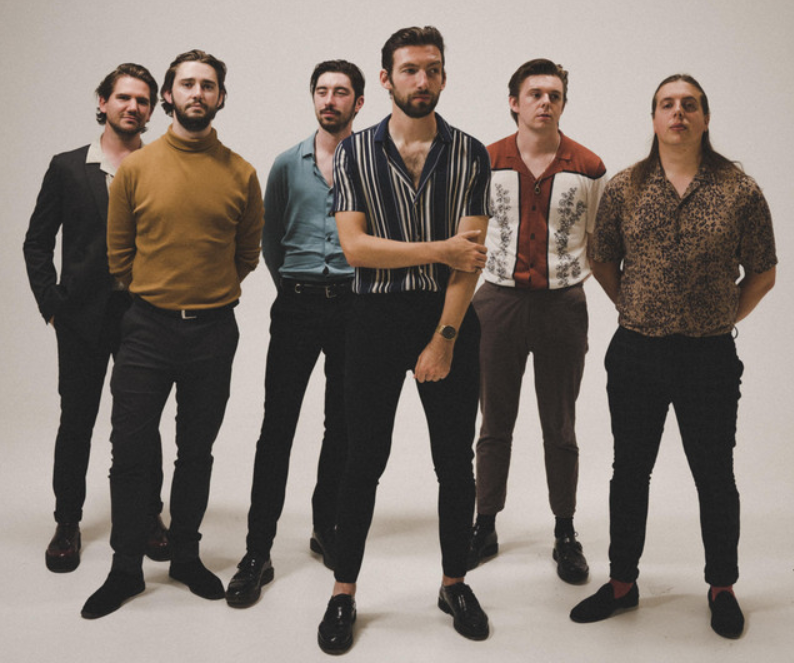 Another of the big winners of 2021 are Red Rum Club, in what has been a huge breakthrough year for the band. Their third album was released recently, 'How To Steal The World', their best work to date. We have included the excellent 'Nightcalling' as the Liverpool band's entry into the Top 10, as it encapsulates what this band is all about. Upbeat, catchy and brought to life on the live stage with driving force trumpeter, 'Joe the Blow' and frontman Fran Doran's renowned stage presence. You can listen to the lead single from the latest album HERE. Read our interview with the band HERE.
…
2. THE LATHUMS – OH MY LOVE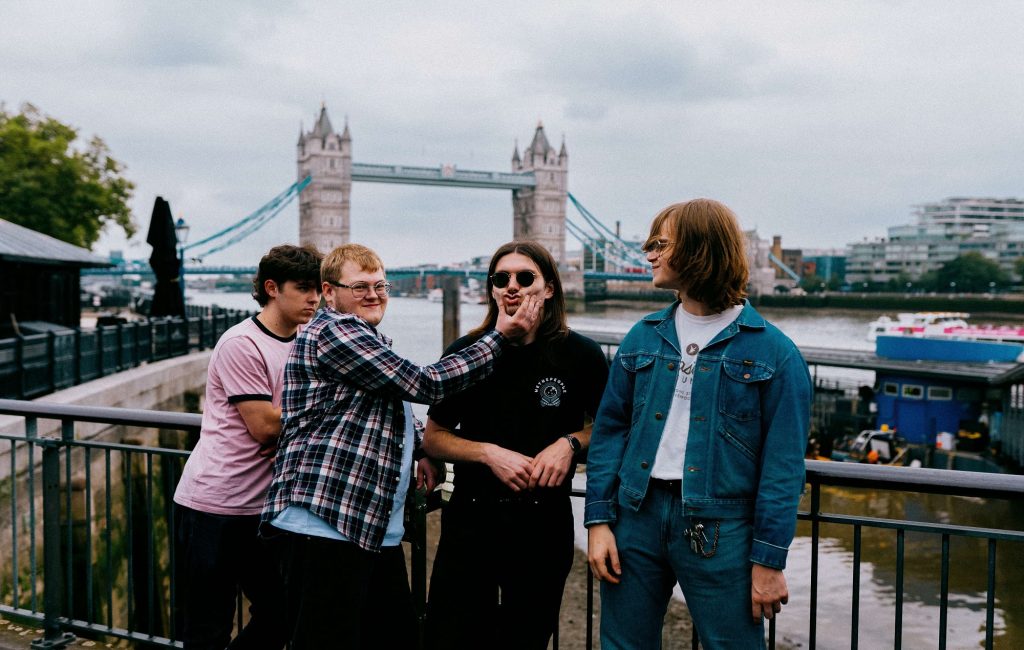 One of the fastest paced rises in a long time saw The Lathums claim the top spot in the UK album charts with 'How Beautiful Life Can Be'. In the space of just two years, the band have establlished themselves as one of the most promising names in UK indie, and with a 2022 US tour on the horizon, the sky really is the limit. The feel-good 'Oh My Love' was the first taste of new music from the Wigan group in 2021, and narrowly misses out on the top spot this year. Listen HERE. Read our interview with the band HERE, and check out the clip below with Scott Concepcion!
…
SAM FENDER – SEVENTEEN GOING UNDER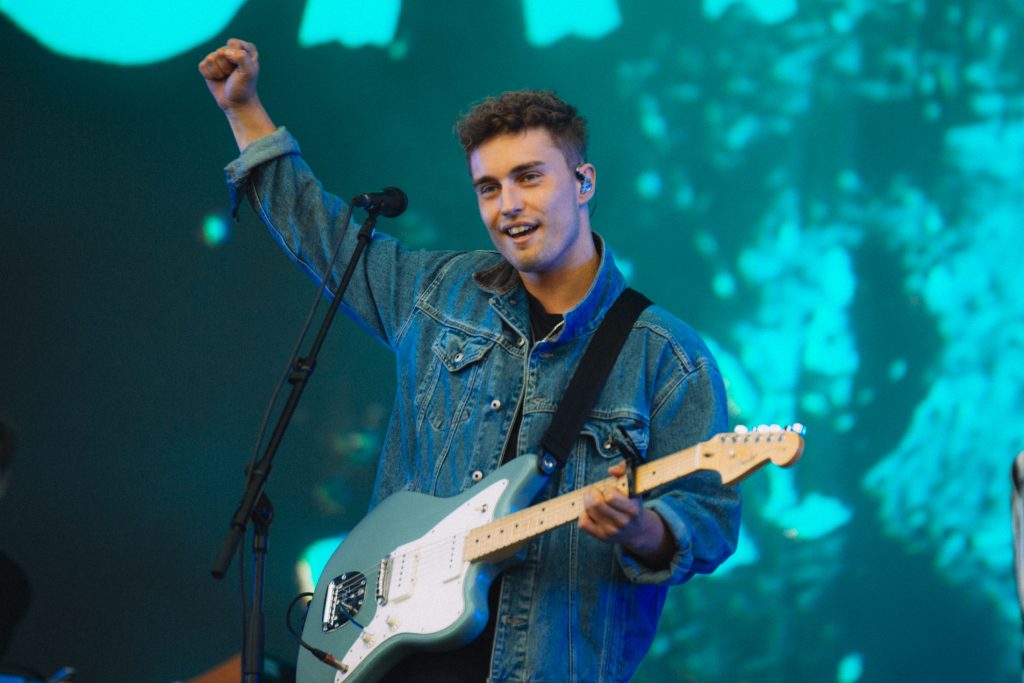 This man needs no introduction, with three BRITS nominations summing up what a landmark year 2021 has been for the leading star of indie, Sam Fender. The title track from his number one album 'Seventeen Going Under' peaked at #8 in the UK singles chart, which is testament to the genre's resurgence this year. An instant hit with fans, the track delves into Fender's teenage years growing up in North Shields, with already-iconic lines such as 'I would hit him in a heartbeat now' and 'canny chanter but he looks sad' belted back at the singer-songwriter across many of his headline and festival performances this year. If you've been living under a rock and haven't heard it yet, you can listen HERE.
So there we have it, Sam Fender tops our list of 2021 tracks. Do you agree or disagree with our choices? Feel free to have your say. And look out for our Top 10 Albums later this week!
…
Follow us on our socials:
…
If you haven't already, make sure you check out our Fantasy Pints Podcast, where we interview a different guest each week and ask the one common question – "if you could go for a drink with any three musicians past or present, who would you choose any why?" Check out the latest episode with DMA's on Spotify, Apple, YouTube & more!