When we interviewed The Snuts back in 2018, it was clear this was a band on the cusp of bigger things. Raw demos such as Glasgow, Sing for Your Supper and The Matador EP showcased what this West Lothian four-piece was all about, a band with the ability and belief to silence doubters and critics of modern guitar music.
Fast forward to 2021, The Snuts are flying the flag for indie rock 'n' roll and on the verge of releasing their debut album, 'W.L.', one of the most eagerly anticipated debuts in recent years. The journey to release has been packed with genre-exploring tracks from a band never resting on previous success and always keen to innovate with their music, along with some memorable live performances.
We caught up with Callum from the band via Zoom to discuss this week's huge album release, the thought process behind the tracklist, what the future has in store for The Snuts and plenty more.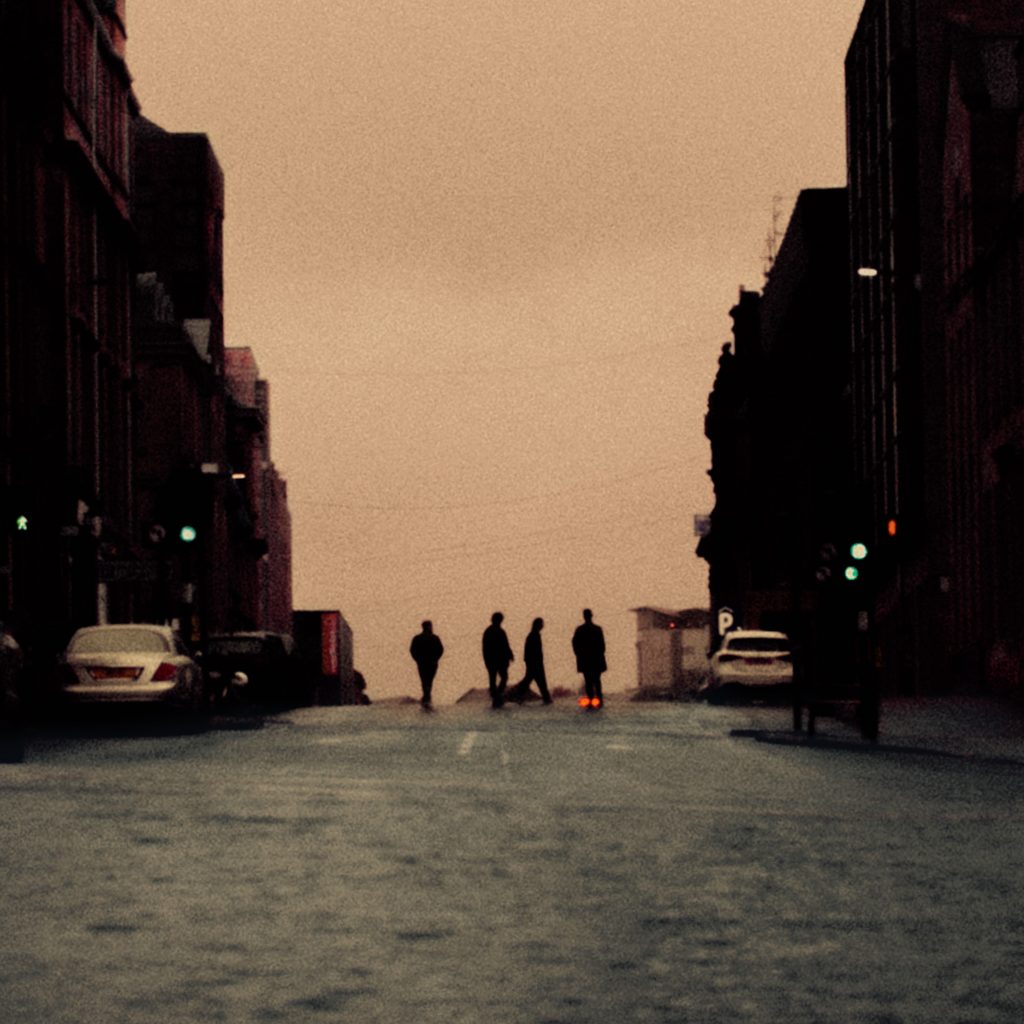 NC: We'll start with the obvious – debut album release this Friday, how are you feeling?
CW: "It's massive, we've been working on this album for most of our lives. Working on a project for this long and releasing it feels like closure of one chapter with everything we've been trying to do up until now, and marks time for a change in the next project we move onto."
NC: For a band that has released a lot of material prior to the first album, how hard was it to nail down the tracklist for 'W.L.'?
CW: "The way people consume music with streaming platforms is so different now, that we've been lucky enough to release singles where we have pushed our own creative boundaries to test the water with our tracks, to see what worked and what didn't. So when it came to choosing the tracks, we had to go for the 'best of The Snuts' as opposed to what we've released recently and what we were most excited about. We had to look at what fans liked and we feel we've done a good job of summing up The Snuts past and present to build this one piece of art. This opens a lot of doors going forward and maybe closes some doors that existed in our past."
NC: One of the fan favourites 'Glasgow' has only been available as a demo on streaming platforms prior to the album. What was the process of re-recording the track for the album like and was there ever a nervousness that it might lose its edge?
CW: "We were always conscious when we were first recording these tracks to call them 'demos', because when we were recording in our mate's back garden for £100 we were aware that the tracks probably wouldn't get to where we wanted them to be. But the emotional connection people now have with 'Glasgow' and 'Sing for Your Supper' shows that sometimes a song in its purest form does exactly what you need it do, so they were always going to be tough beasts to tackle for the album. There was so much sentiment surrounding these and when they become fan favourites it almost becomes theirs as much as it ours, so we knew it was definitely going to be under scrutiny. With 'Glasgow' especially, it was one of the only tracks on the album where it was four of us in a room, four bottles of Buckfast, and we didn't start recording it until everyone had finished half, just to try and capture that energy that we'd have at a live gig. Unfortunately we didn't have our fans there to give it to us, so it was manufactured through Buckfast Tonic Wine!"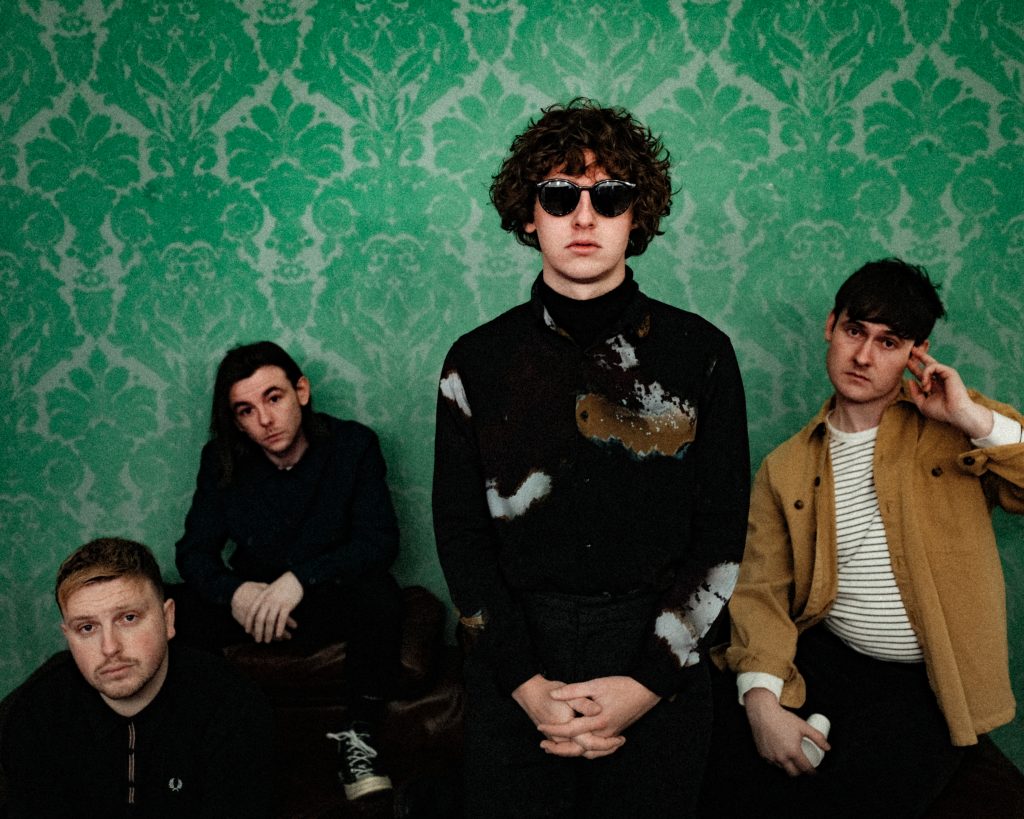 NC: You've mentioned how this is the end of a chapter, does this mean we won't see any previous releases on future records or is that still to be decided?
CW: "That's still up for debate. The album isn't out right now so it's hard to think about another project until closure has happened with this one. I wouldn't rule our re-visiting older tracks, we're just not quite there yet. As an artist you always should be pushing the more exciting things."
NC: What are some of your personal highlights out of the new tracks on 'W.L.'?
CW: "The album starts with 'Top Deck', which is a song where the first verse was written when we were 16/17 years old, when were surrounded by the party scene. The second verse was only written when we were finishing recording the album, so I'm really excited to get the track out there because the music is almost cathartic, a storyboard of our journey and the journey of people surrounding us. There's another track on the deluxe version, 'Waterbirds', which means a lot. It was written the first time we were in America and we've tried to make it work with so many different versions, threw different stuff at it with a full band, but the beauty of it now is it's on there as an acoustic track. I think with all those acoustic tracks, the beauty is in the song. I'm really excited for people to hear the messages behind them and appreciate the songs in their barest form."
NC: A comment I'd seen recently described this album as a response to critics who say 'guitar music is dead'. Do you see yourselves as flying the flag for new guitar bands in that sense and what message does the album send to those critics?
CW: "I don't think guitar music is dead, but if you listen to the radio stations that are supposed to be supporting guitar music there isn't a lot of room for new bands. It's all kind of heritage artists that are established and have been doing it for years but still get the same songs played on the radio today. It's a part of history and there are obviously so many great tunes, but I feel that currently on a lot of mainstream radio stations there is usually only one flagship new band that gets played, there's no real platform for young musicians who are trying to smash through. A movement is never just one band doing something, that's not going to bring guitar music back to the forefront. It needs to be a collective effort where lots of new bands are being pushed front and centre.
"Obviously trends change, but there's so much new and exciting guitar music out there that isn't given the necessary platform to break through. Some of the biggest support we've had is off Radio 1 who aren't known for playing much guitar music these days, but Jack Saunders is pushing this. We need more of that otherwise guitar music will take a backseat. We feel our record is a balance between classic and contemporary guitar music, and we can hopefully bring that style into the future rather than focusing too much on the past. And in the same sense, new bands need to make sure they are not left behind by trying to make their music different to that of years gone by."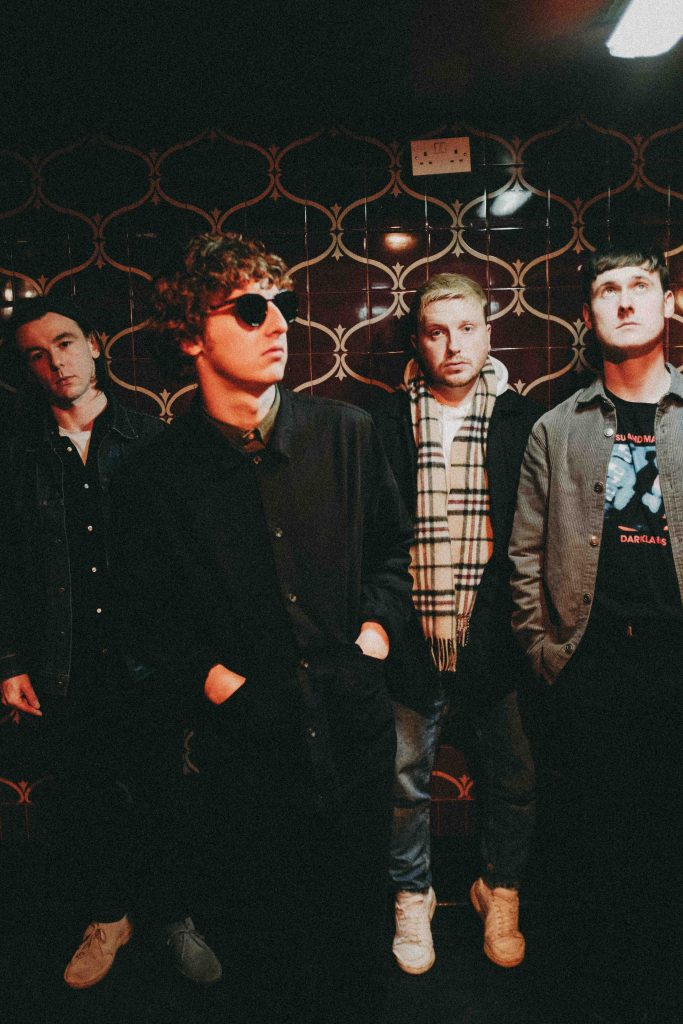 NC: How strange has the debut album process been during the pandemic and was there ever a temptation to wait until life was back to normal before releasing it?
CW: "We released the Mixtape EP just before the world descended into chaos and we were thinking f**k this, we've spent so much time making this body of work and never got to play it for anybody. At that point we were thinking let's wait until all this is over to release the album. But lockdowns were just getting extended and there didn't seem like there'd be any resemblance of normality anytime soon. We were sitting on the record for three years, it's too much time to think about it, we needed to release it. We got to the point where the record spoke for itself and, whether we got to play it or not, now was the time for people to hear it. And we wanted people to hear some proper new music from The Snuts, a full body of work that people could get their teeth into."
NC: You did play the album on a livestream from Stirling Castle, what was that like and where are you looking forward to playing the new tracks in the near future once live music returns?
CW: "The plan had always been to record the album and play it in its entirety in a run of shows pre-release, because we owe that to our fans. They have propped us up throughout our career and even during the pandemic, raising money for our crew, buying tickets, buying music. We knew we wanted to give something back and although we couldn't do it in the form of a live show, Jack came up with the idea of Stirling Castle as an exciting space that we could do something cool with. We worked with a film crew we had used on videos before and played the album in its entirety to get it out there.
"It gave us a real taste for the shows we've got coming up, we've got three nights at the Barrowlands which is a holy place for music in Scotland. I remember cutting my teeth there as a young whippersnapper, so that's a big goal on our horizon. We're playing the Corn Exchange in Scotland too where me and Jack went to our first ever gig to see Razorlight, so that's another piece of nostalgia getting to play in places we went to as kids. I'll be honest, there's not a single gig I'm not buzzing for. The tour is now a melting pot of massively contrasting venue sizes, ranging from 300-capped venues to the bigger theatres. So it's almost like the gig schedule reflects our album and the journey we've been on."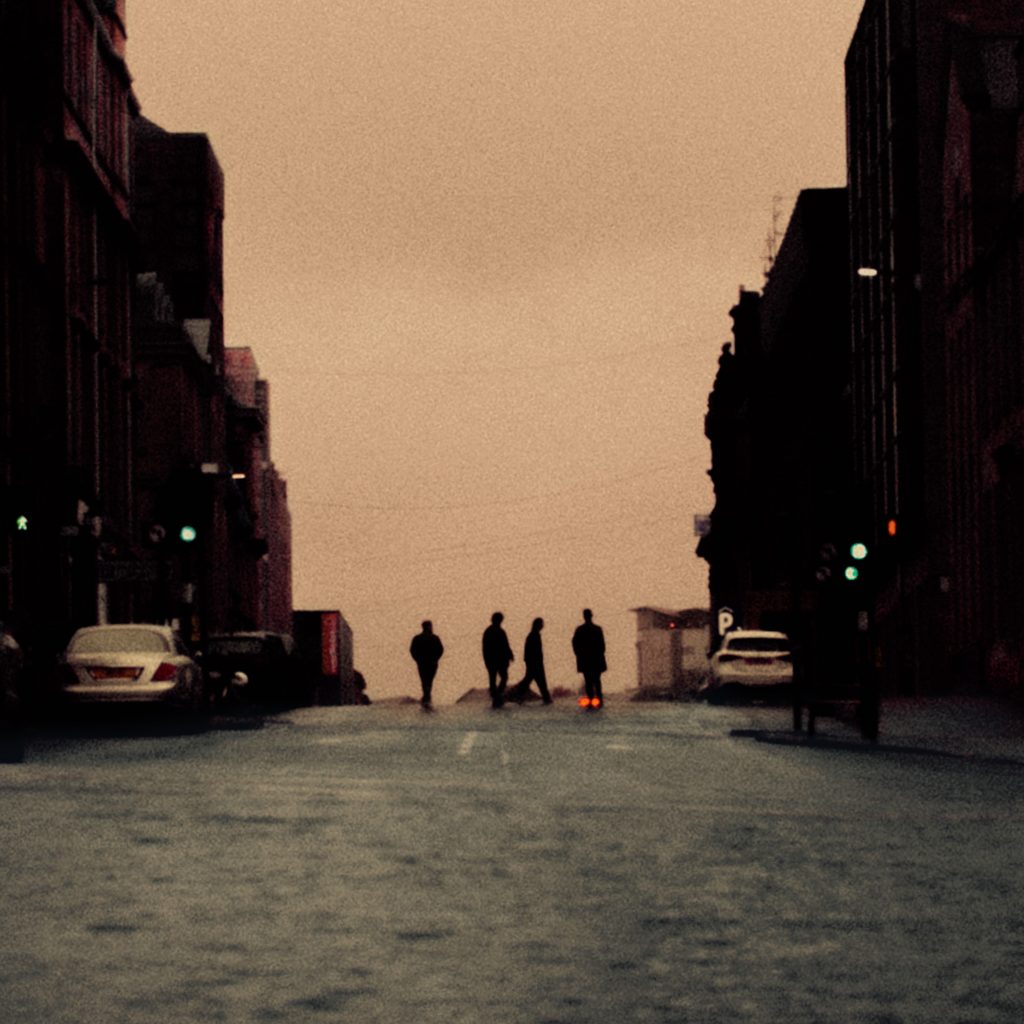 NC: As well as giving back to fans, you also did some work raising money for the Scottish Refugee Council on 'Somebody Loves You'. Can you tell me a bit about that and what this means to the band?
CW: "Jack originally wrote the song when he'd just moved to Glasgow and he saw the message of a mother cradling her child with those three words. It led to him writing this hopeful song about there always being someone who cares and someone who loves you. We contacted our record label, Parlophone, and they gave use the budget to do something positive that tied into the message of the song. Our friend's sister has dedicated most of her life to helping people settle here who had escaped terrible situations in their home countries. She worked to offer things like Wi-Fi, English classes and access to work opportunties to make people feel more included and involved in this country.
"A group of people who had settled in Scotland came forward to be involved in the project and wanted to be involved in the video, so they used phones to capture footage of things that brought them joy in this country. They captured so much amazing, beautiful footage and it became more than just a song. It was a project and we could donate the money and raise awareness for this charity and these people. The video starts with a collection of voice messages from the people involved and that opening section got national radio play which was really nice and meant a lot to those who took part, as their voices were heard and they felt welcome here."
NC: It was a really nice, selfless gesture for the band to do this. Do you think this will be a reflection on the band's attitude going forward, the sense that no matter how big The Snuts get, you won't leave people behind?
CW: "I really hope so. You can't forget the people who don't always have a voice and we need to continue working in a positive way. If we get the chance to, we will shine a light on people to let them do the talking for themselves rather than us do the talking for them."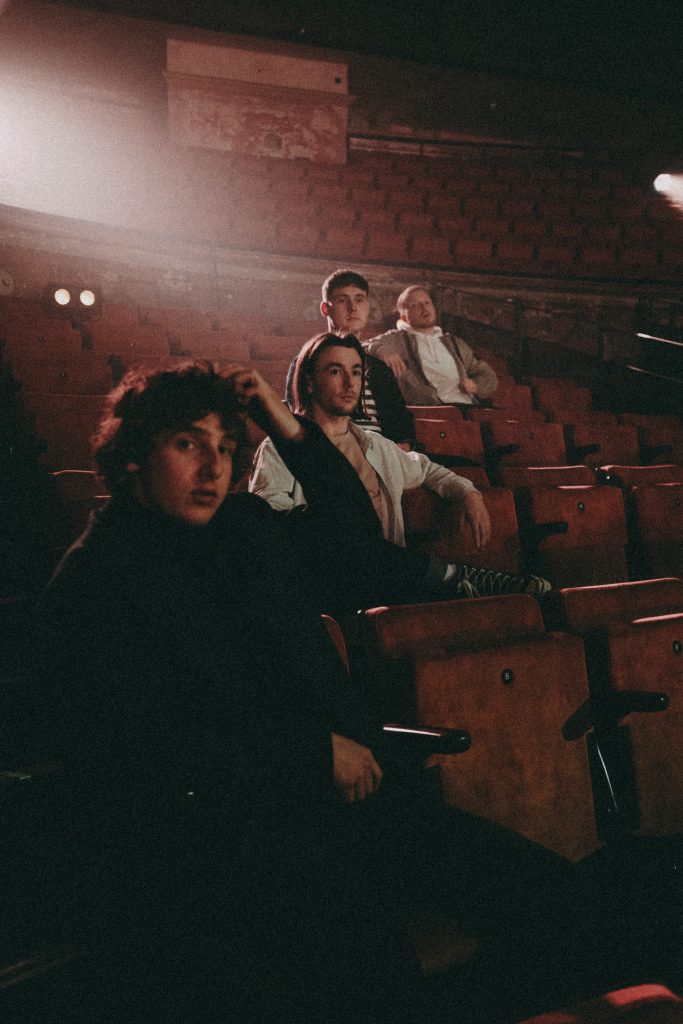 NC: We've spoke about gigs, so we'll touch on festival season now. Without getting our hopes up too much, what are you looking forward to playing this year?
CW: "We've got Reading & Leeds coming up, I'm really excited about that. We had a disaster last time we played Reading, probably one of the worst sets we've ever played. So we're looking forward to a redemption story there. We're also playing Victorious down south which we played two years ago, and that's a great new festival. We've got a few smaller festivals that we're quite excited about too. One just down the road from us, Party at the Palace, it's like a scaled down theme park with such a great sense of community there. It was one of the first festivals to give us a chance so it'll be like a homecoming gig for us, which should be great."
NC: And finally, what's the one thing you're looking forward to once all this is over and normality resumes – what have you missed most during lockdown?
CW: "I'm going to go soppy on this one – giving my Granny a cuddle. It has been a while and it's been a massively isolating experience, especially for older people. So I just want to give her a hug!"
…
The Snuts' debut album, 'W.L.' is out tomorrow – Friday 2nd April. Make sure you check it out, in the meantime here is Callum talking to us about 'Glasgow'.
…
Follow us on our socials:
…
If you haven't already, make sure you check out our Fantasy Pints Podcast, where we interview a different guest each week and ask the one common question – "if you could go for a drink with any three musicians past or present, who would you choose any why?" Latest episode below!