Fast rising Liverpool band, Red Rum Club have had a busy few years, releasing their first two albums in the shape of 'Matador' and 'The Hollow of the Humdrum', before spending their time in lockdown wisely to create 'The Hollow Sessions', an acoustic album set for release at the end of this month.
It draws a line under a stellar first chapter for the band, which will culminate in a well deserved headline slot at their hometown festival, Sound City in October this year.
We caught up with frontman, Fran Doran, to discuss the inspirations behind creating the upcoming unplugged album and that huge Sound City headline slot, as well as their hometown music scene in Liverpool, life in lockdown and plenty more!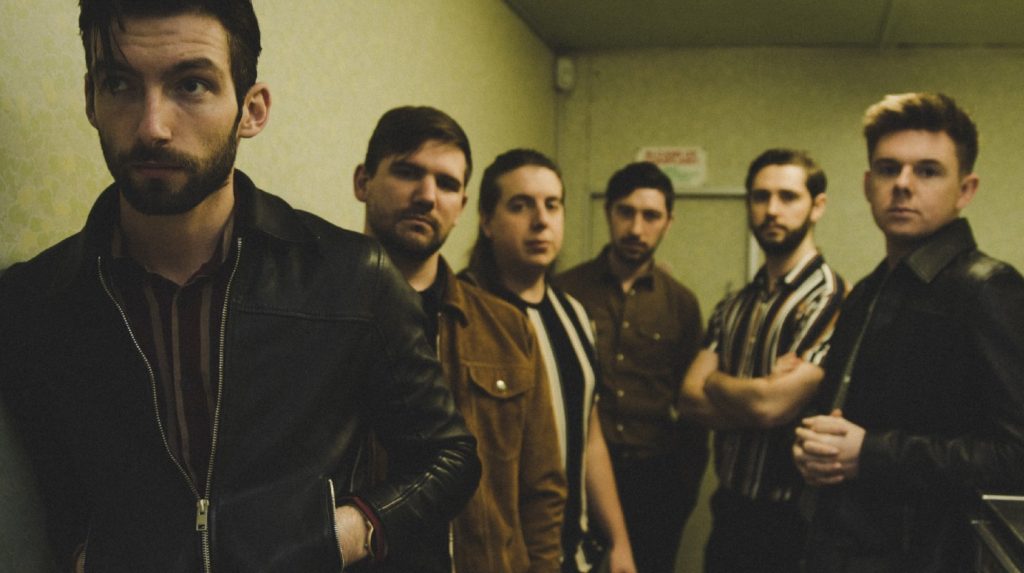 NC: Can you start by telling me about the inspirations behind creating the acoustic album, 'The Hollow Sessions'?
Fran: "When we released our album during lockdown, we realised we had some leftover acoustic recordings from the sessions. We listened back to them one day and thought they sounded good, and after a couple of acoustic livestream sets we thought it would be a nice touch to release more and show our fans the stripped back versions of the songs. That's how we write them, they start acoustically and build up, so it will be nice to release them in that form."
NC: Would you say this is the band stepping out of your comfort zone, in terms of the contrast of 'The Hollow Sessions' to your usual vibrant sound?
Fran: "It kept us busy creatively and challenged us as musicians to come up with something different to the usual, rather than sitting back after releasing the album and waiting for the world to open back up again."
NC: Would you say this sort of album is something you would never have done then, if it wasn't for the pandemic?
Fran: "Definitely. We would have been out touring the album and probably wouldn't have had the time to revisit the recordings. But it was a nice change, it changed our focus. When we recorded the album, our thoughts were on how it would sound live, but then it was a complete spin towards thinking 'how do we chill this out and make it smoother in areas'."
NC: Were there any tracks that you were pleasantly surprised with how they turned out when stripped back?
Fran: "Yeah. Some songs off Matador we knew would work because we've toured them for so long and played some acoustic shows with them. But with the new album, we were pleasantly surprised with 'The Elevation' and 'Holy Horses'. On the other hand, we were also surprised with how rubbish some of them sounded that didn't make the cut!"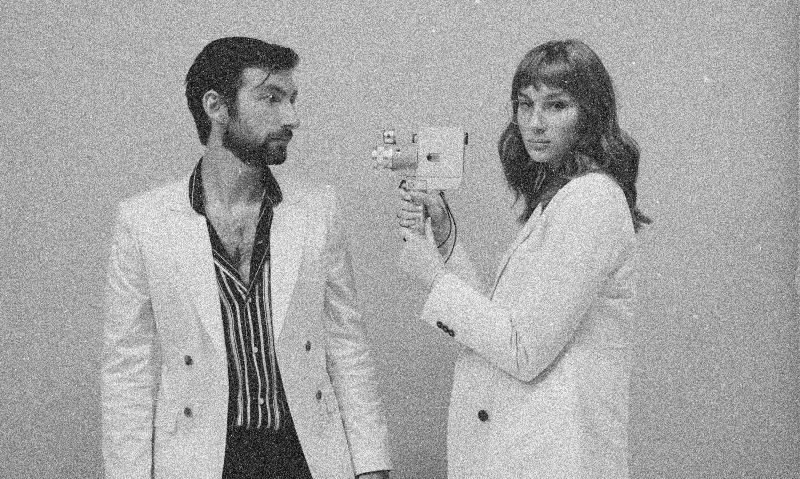 NC: Do you think it might add a new element to your live set following this album?
Fran: "We've played a lot of acoustic shows before, whether it's for radio, TV or just an acoustic thing on a tour. As we play bigger shows and half hour sets turn into hour sets, then hour sets turn into two hour sets, there will have to be moments where we strip the set back, let everyone have a chill pill and go to the toilet or bar!"
NC: So obviously lockdown sparked creativity in the band with this album, how has the band dealt with the pandemic generally, has it been a difficult period?
Fran: "Initially it refocused us. When we first went into lockdown we had the album ready to go, we put the brakes on it and thought about things. Then the point came where we wanted to pull the trigger and put songs out, and if we don't tour the album, that's fine. We also wanted the fans to hear it, we are musicians at the end of the day with music ready to go, it's only right that people get to hear it. When we did, we were buzzing with the repsonse and the radio plays and press that came with it. After the release, we'd usually tour or play festival season, so because we coudn't do that we focused on the acoustic album and then we were straight back to writing album three after that. It hasn't deterred us in any way. There has been moments on the group chat, one or two of us might have a moan but we've coped pretty well. Coming out the back of it, we are more assured of ourselves and more passionate about what we do. I don't think we realised how much we enjoy doing what we do until it was taken away from us."
NC: I think there was a hesitancy amongst some bands as to whether to release music or wait until things got back to normal, but 2020 did turn out to be a great year for new music. Was it nice to be a part of that?
Fran: "Yeah it was strange, usually when you tour an album, you can see people's reactions to the songs and talk to them afterwards to get their opinion. We never got that, but we got it in different ways through radio play and social media interaction. I think it was bigger because people were more grateful, they weren't going to gigs or on nights out, so people were extremely bored. When new music pops up I think people made an extra effort to listen to it and then voice their appreciation."
NC: Do you think the general nature of your sound brought with it positivity for people in what was an incredibly difficult time?
Fran: "Yeah I think so. When we decided to start releasing the singles, that was in our thinking. Everyone is down but the sun is coming out, it was the period where you could have six to a table. So we released the brightest sounding song from the album and it did amazingly well. That just carried on with single releases and then the album release created a sense of escapism for people."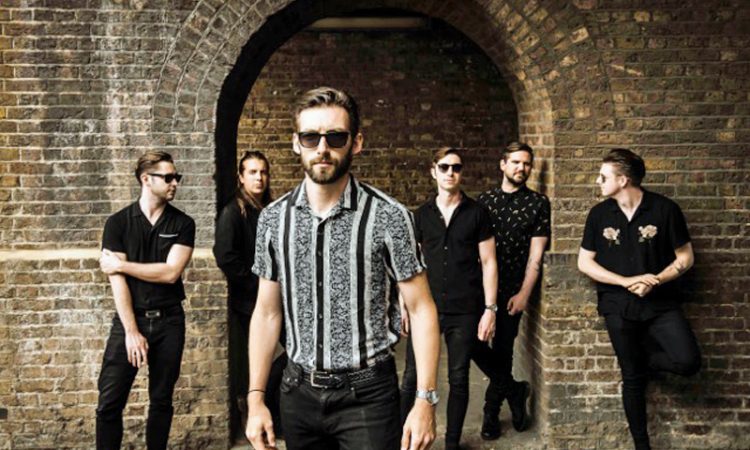 NC: There has been lots of talk about the government reaction, particularly in the music industry due to a lack of support. On the other side of the coin, your home city Liverpool has been used as the focal point for pilot schemes in testing and now for live music, so what is your opinion on this?
Fran: "Because we are a bit out of the way here, we always look after each other. We are quite an insular city and we come together during times of need. The feeling across the Liverpool scene was to come together, which brought with it a feeling of unity. The test centres and pilot scheme makes us feel like we are playing our part now, and getting rewarded for being a tight-knit community. But as musicians, it is hard to know where we stand. One minute we could be the people providing escapism, next minute we could be blamed for a COVID outbreak if the pilot gig is played too early. We don't understand the science so we aren't best placed to make those decisions, so we need to listen to the people who are educated enough to make those decisions, rather than just the people in charge!"
NC: You are headlining Sound City in Liverpool, which must be a huge moment for the band. How does that feel?
Fran: "It's unbelievable, I don't think it has sank in yet. We have played Sound City a few times now but we always feel like the underdog playing there. There has been a sense that we were there as local lads, a token Scouse band in the early years. When we got the offer to headline, we were blown away by it. We were actually looking at the bottom of the poster in the smaller print to see where we were, and it took me a second to realise we'd be at the top. It was a proud moment, I just really hope it happens and I'm in no doubt it will be an unbelievable weekend."
NC: Well fingers crossed now there is light at the end of the tunnel for live music! What other gigs have you got planned?
Fran: "We've got a few other festival appearances – TRNSMT and Neighbourhood are two big ones. Some others haven't been announced yet and we've got some unconfirmed which hopefully will happen. We go on tour with Circa Waves in August for 10 dates and then we are going on a massive tour in September / October, finishing with a big Liverpool show at the University (Mountford Hall). That is the big cherry on the cake for us!"
NC: Obviously Liverpool has a big music history, how do you feel the music scene is like now in the city?
Fran: "It's as good as I can remember. I've probably been on the scene long enough now to make a comparison, four or five years ago I wouldn't have been able to compare it to anything. But it does feel like there is a bubbling scene that is ready to go nationwide, with bands like The Mysterines and Rats and so many more great artists. In the past, everyone has been isolated doing their own thing. But now it feels like there are a few artists doing enough to call this a scene. The expression is 'the rising tide lifts all the boats'. If bands do well it creates a buzz and benefits other bands, which is great."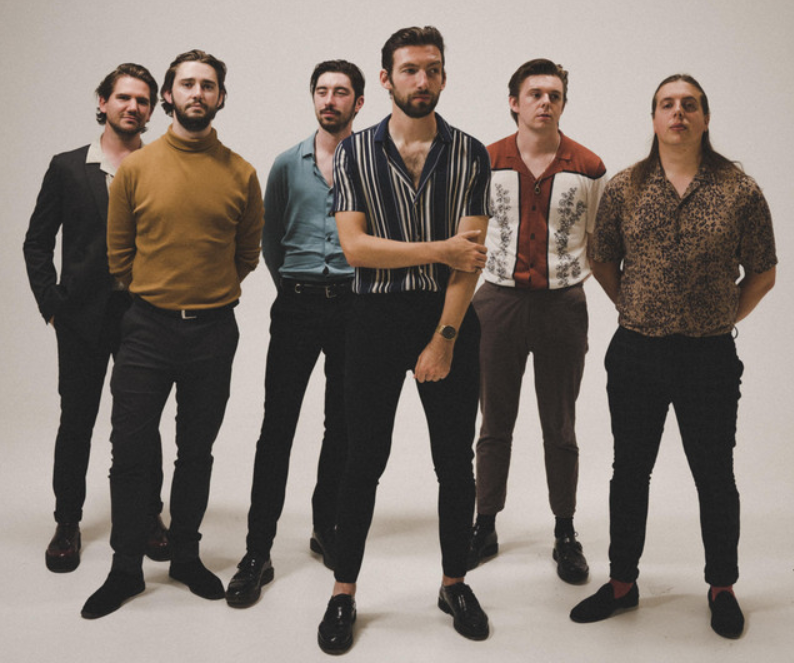 NC: I read that the new album draws a line under this 'chapter' of Red Rum Club. What can we expect from the next chapter moving forward?
Fran: "It wasn't really a conscious decision to draw a line, but we know as a band we need to constantly progress and evolve our music, otherwise we'll get bored and so will the fans. We've had chance to reflect on things and what we've done well, as well as what we've done not so well. It's not a regret line, it's more a case of focusing on the next stage and making it as good as it possibly can be, which we have and we are really pleased with how the new stuff is sounding. It is the internal drive rather than an external drive, the feeling within us six as lads. What are we listening to, what are we isnpired by and how do we want to perform as a band. We can start thinking about progressing the live show and music as the stages get bigger, and as we get older and develop as musicians."
NC: You mention the stages getting bigger, is there anywhere you've got your eye on in the future where you could stop and say, 'we've made it now'?
Fran: "Yeah there's a few. The University was always a big one for us, which we're playing on 23rd October. It looks like it's going to sell out and that was always the venue growing up that if you saw a band there, they had made a mark on the scene, they aren't just a flash in the pan. Especially as a Liverpool band playing it, it's something we can look back on with a lot of pride and a sense of achievement."
NC: And finally, what's the one thing you've missed during lockdown, what are you looking forward to most when normality resumes?
Fran: "Live shows and going out, speaking to people and meeting people. I didn't realise how much I valued seeing people's reactions and seeing people singing our tunes back to us, realising that our song has made an impact on somebody's life. Or even just to give someone a good night at our gigs. If they got swilled with lager at the front of the crowd but had a good time in the process, we can feel like we've done a good job. We are very curoius and nervous to see how the new tracks go down, but I can't wait!"
…
'The Hollow Sessions' album will be released on Friday 30th April. You can see Red Rum Club on tour this year, the full run of dates is as follows. You can find ticket information HERE.
Tue 10 Aug Cardiff The Tramshed^
Wed 11 Aug Leicester O2 Academy^
Fri 13 Aug Keele SU^
Sat 14 Aug Liverpool Guild^
Tue 17 Aug Glasgow O2 Academy^
Thu 19 Aug Norwich The Waterfront^
Fri 20 Aug Brixton Academy^
Sun 5 Sep Neighbourhood Weekender*
Fri 10 Sep TRNSMT
Tue 28 Sep Newcastle Riverside
Wed 29 Sep Glasgow King Tuts
Thu 30 Sep Hull Adelphi
Fri 1 Oct Blackpool Bootleg Social
Sat 2 Oct Sound City Liverpool*
Sun 3 Oct Leeds Brudenell
Mon 4 Oct York Crescent
Tue 5 Oct London Lafayette
Wed 6 Oct Milton Keynes Crauford Arms
Fri 8 Oct Bedford Esquires
Sat 9 Oct Cardiff Clwb Ifor Bach
Sun 10 Oct Brighton Patterns
Mon 11 Oct Bournemouth Anvil
Wed 13 Oct Bristol Thelka
Thu 14 Oct Truro Old Bakery
Fri 15 Oct Exeter Cavern
Sat 16 Oct Oxford O2 Academy
Mon 18 Oct Birmingham O2 Institute 3
Tue 19 Oct Sheffield O2 Academy 2
Wed 20 Oct Huddersfield Parish
Thu 21 Oct Manchester Club Academy
Sat 23 Oct Liverpool Mountford Hall
^On tour with Circa Waves
*Festival Dates
…
Do you want to write for Northern Chorus? Read more on the following link and get in touch!
https://www.northernchorus.co.uk/2021/02/18/contributors-we-need-you/
…
Follow us on our socials: