The Lathums have established themselves as one of the most promising UK indie bands over the last couple of years, already garnering millions of streams, selling out headline shows in minutes and packing out festival tents around the country. Now, on the verge of releasing their debut album, 'How Beautiful Life Can Be', it feels like the Wigan four-piece are on the cusp of something special.
We spoke to guitarist, Scott Concepcion, ahead of the album release this Friday. We discuss the band's sharp rise in popularity, 'How Beautiful Life Can Be', their hometown of Wigan and plenty more!

NC: Your debut album is out this Friday, sum up how you are feeling ahead of such a landmark moment for The Lathums?
Scott: "Very excited, but also quite relieved that it's finally out because we finished it ages ago and have just been sat on it for some time. So we can't wait for the fans to hear it!"
NC: How has the pandemic played a role in the build up, did it affect preparations for release?
Scott: "A little bit at first. We were booked to go into the studio and then Covid happened so there was a period of uncertainty. When we did get the green light during lockdown, we managed to record the whole album so it worked out well in the end."
NC: You've enjoyed quite an impressive rise in popularity over the last couple of years, what has that trajectory been like from inside camp?
Scott: "It's a bit surreal, to be honest, because of how fast everything is going. We've not even been a band for four years and what we've achieved so far is unbelievable. We're just really grateful for how far we've come."
NC: You've released so many popular singles already, so how hard was it to nail down the final tracklist?
Scott: "Quite difficult, we had a lot of tunes to choose from. A few had to take a hit and not make the final cut, but we've managed to still include some of the early singles. 'The Great Escape', 'Fight On', 'I Know That Much' and 'Artificial Screens' we decided to keep. Without those, maybe there'd be more of the new ones we had ready to go, but we're happy with the final choices."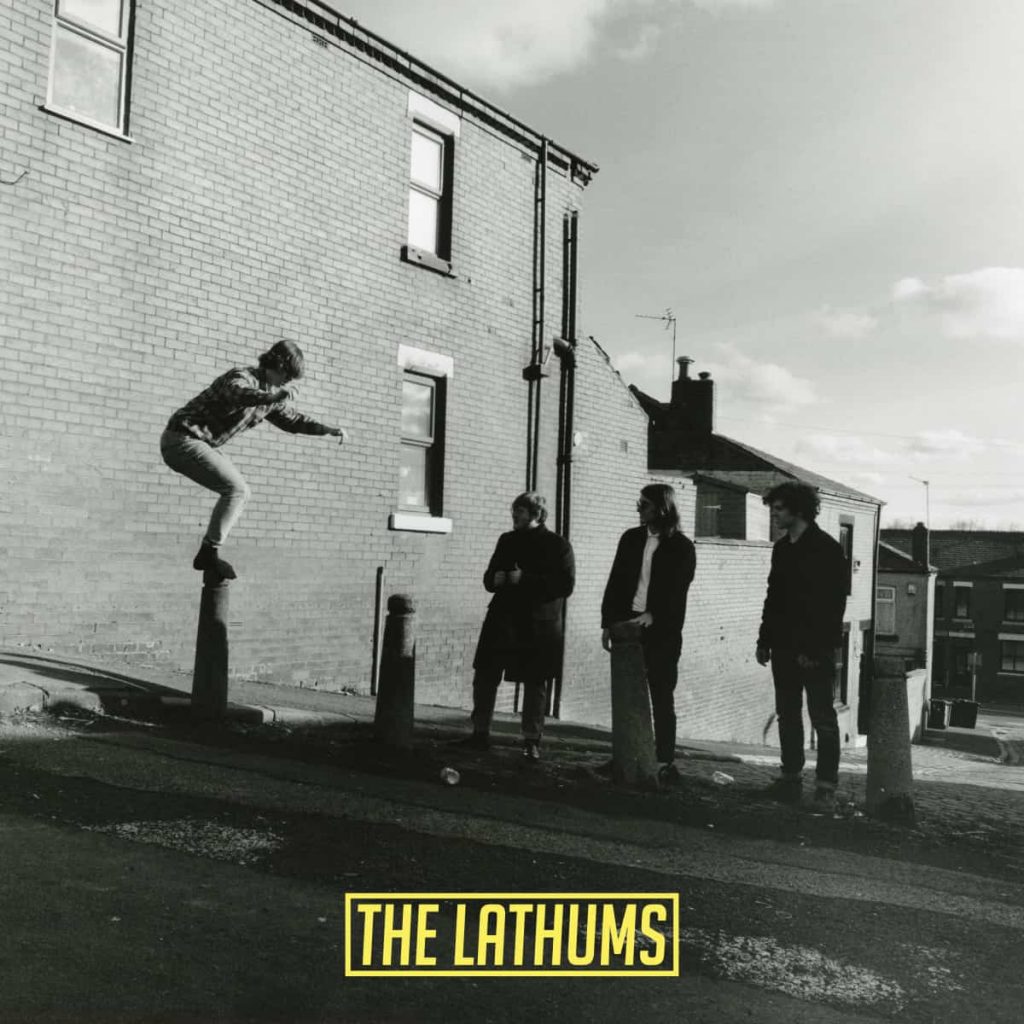 NC: You recently re-released a new version of The Great Escape, what was the thought process behind that and did you feel nervous around changing up one of your most popular hits?
Scott: "It was the same with all the old singles, we wanted the running theme of the album with the same studio and same producer's touch on them, rather than a few tracks sounding slightly out of place. There's always a worry in the back of your mind but you've just got to for it. You can't please everyone."
NC: Are there any tracks on there you're particuarly excited for fans to hear on Friday?
Scott: "Yes, the last one – 'The Redemption of Sonic Beauty'. It's not like anything we've ever done before, so I'm not sure it'll be like anything people are expecting to be on there. It's a bit of a power ballad, it finishes with a gong!"
NC: For so early on in your career, you have experimented a fair bit with your genres already. I've heard people suggest with the last few tracks that The Lathums have found their niche. Would you agree with that or do you think you'll carry on experimenting?
Scott: "I think we need to carry on experimenting. The last few being similar I think is just a coincidence, what we've been writing lately sounds nothing like that. We've got some pretty mad tunes on the go at the minute. One we call the Danish tune, it's got a bit of a ska vibe with a twist. I hope it's not offensive but we think it sounds quite Danish."
NC: You opened with Circles of Faith at a recent gig, how did that new track go down and was it a difficult decision to stop opening with Villainous Victorian, which has become synonymous with The Lathums live entrance?
Scott: "Yes, we played Circles of Faith at the Omeara gig, the first tune on the album, and it went down well. It was a bit difficult to drop Villainous Victorian, but because the sets can only be so long and we're moving forward, so we need to play the new tunes as well. This means some tracks naturally have to take a hit. I said to the lads we should probably bring it back into the set, we didn't play it at all at the Omeara gig and quite a few people asked where it was. We do have an instrumental intro jam that we tested out at Tramlines though, so I think we'll be sticking with that."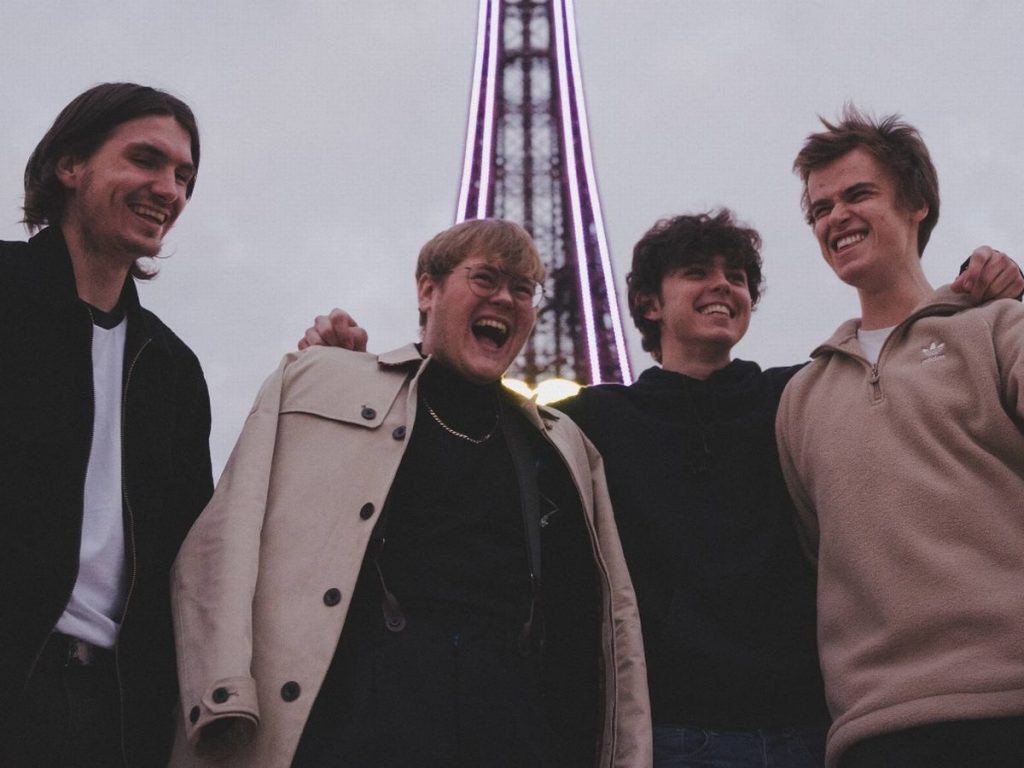 NC: You played the Sefton Park pilot gig in front of 5,000 people earlier this year, what was that like to come back to?
Scott: "It was cracking. For our first gig back, to play to an audience of that size was unreal. It was up there with the biggest crowd we'd played to at the time, so it just felt great."
NC: You've also sold out Victoria Warehouse, the only band to my recollection to have done so without an album. What are your feelings ahead of that gig in your home region?
Scott: "I like the sound of that! We're all looking forward to that one the most. Especially considering the last Lathums headline gig in Manchester was at Night & Day Cafe in front of 250 people. For the next show to be a sold out Victoria Warehouse gig after all the lockdowns, it's like how has this even happened?"
NC: I'm going to ask you about your hometown now. You seem very proud of coming from Wigan and things seem to be happening there musically at the minute, with The Lathums leading the way. What's going on there?
Scott: "I'm not sure really, I noticed it a while ago within my mates. They all went to Winstanley College and met loads more people, so my friendship group ended up multiplying. Within that spawned three bands, there was us, Stanleys and Flechettes. I thought that was mad in itself but then we all started doing alright and even more bands were coming out of Wigan and doing well. There's now Garden Party and The Facades, so it's just great to be a part of it."
NC: I read a while ago that one of your ambitions was to play a hometown gig at Haigh Hall. Is that still the goal and how soon around the corner may that be now?
Scott: "It's definitely still a goal on an increasingly long list. I'm pretty sure the Council have said the ball is pretty much in our court if we wanted to do a gig at Haigh Hall. I've said in the future we shouldn't do a tour and just play one huge gig at Haigh Hall, so hopefully one day."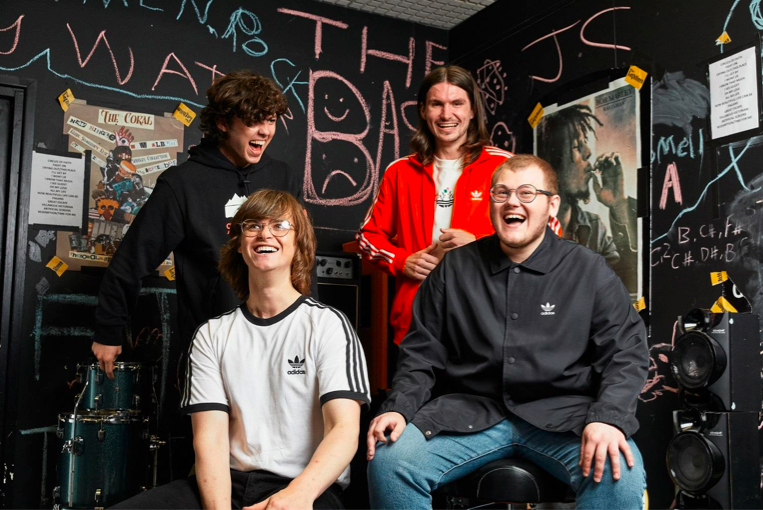 NC: How does The Lathums' debut album prove doubters of guitar music's relevance today wrong?
Scott: "I'm not sure if our album can answer that or if it will be the reception to our album that will answer that. If you were to ask me, I just don't think guitar music will ever die out, simply because it's the best instrument. It will always be relevant in some way, whether it's in fashion or not."
NC: So aside from the album release, what else can we expect from The Lathums in the near future?
Scott: "All the gigs really. I just can't wait to be back out there and enjoying all the experiences that come with being on tour. From mooching around between gigs to winding Johnny up, I've missed it all!"
NC: Any particular venues you're excited to play?
Scott: "Victoria Warehouse goes without saying, but also Barrowlands and Rock City. Last time we played in Nottingham we walked around the corner and saw Rock City, it has such a cracking sound system. Our tour manager, Jim said 'you'll be playing there in a couple of years', and he was right!"
…
The Lathums' debut album 'How Beautiful Life Can Be' is out this Friday! You can get your hands on a copy from HERE to help the band push for that number 1 spot this week. Here is an extra clip from our interview where Scott discusses his guitar inspirations and who he believes should be considered one of the world's best guitarists.
…
Follow us on our socials:
…
If you haven't already, make sure you check out our Fantasy Pints Podcast, where we interview a different guest each week and ask the one common question – "if you could go for a drink with any three musicians past or present, who would you choose any why?" Latest episode below!