Australian indie three-piece, DMA's have established themselves as one of the leading forces in the genre over the last five years. After breaking through with their stellar debut, 'Hills End' back in 2016, the band have picked up a strong and loyal fanbase, with the following records 'For Now' (2018) and 'The Glow' (2020) affirming their position as one of the one of the most exciting rising artists in indie.
The latter saw the band achieve the highest chart positions of their career in 2020, as well as winning numerous accolades including Album of the Year, Rock Album of the Year and Best Dance Single (for The Avalanches' remix of Criminals) at the recent 2021 Australian Independent Records Awards. Of course, last year wasn't all plain sailing despite the band's success, with the pandemic forcing the trio into quarantine in their native Australia.
Spending time in lockdown allowed Tommy, Johnny and Matt to reflect on their rock roots and how far they've come as a band since forming in 2012, whilst also recognising the importance of staying grounded and true to themselves. It was also a time for creativity, with DMA's showing no signs of slowing down just over a year after the release of their third album. Thus followed the new surprise EP at the end of August, "I Love You Unconditionally, Sure Am Going To Miss You", four tracks of perfection and quintessential DMA's!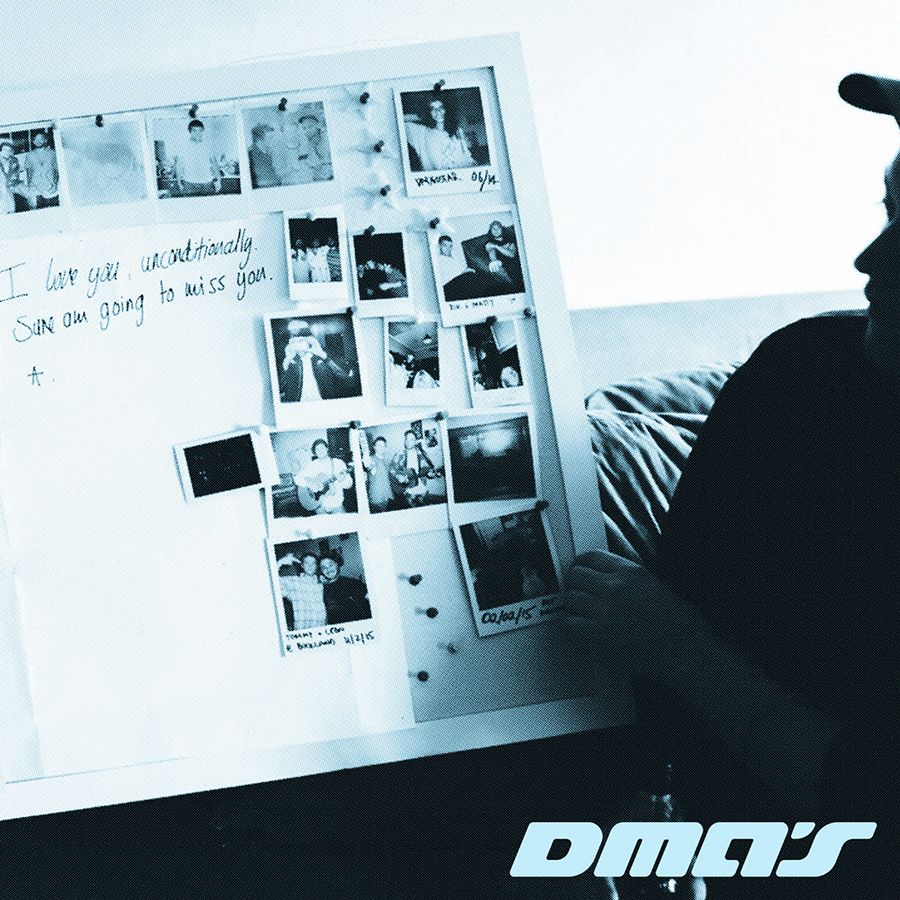 Preparation for the EP began during quarantine, ahead of their 2020 AFL Grand Final performance. Revelling in the lack of pressure or expectation as they worked behind closed doors, "1 Way", "We Are Midnight", "Viol" and "Junk Truck Head Fuck" would soon follow, a fine body of work which has been warmly received by fans around the world.
Guitarist, Johnny Took commented: "This EP was in the natural trajectory that you can sometimes take in a band. You work with different producers and you want to keep changing, but there's also something in your core that pulls you back. It's cool to get back to your roots sometimes." 
"Junk Truck Head Fuck" is our stand-out track from the EP. Frontman, Tommy O'Dell's voice is often showcased in the slower, more emotional DMA's tracks, such as with 'Delete' and 'Silver', as well as their popular cover of Cher's 'Believe'. This has proven to be the case once again with the new EP finale, where Tommy's untouchable vocals ponder what more he can give than a jacket against the cold – you can listen to the track HERE.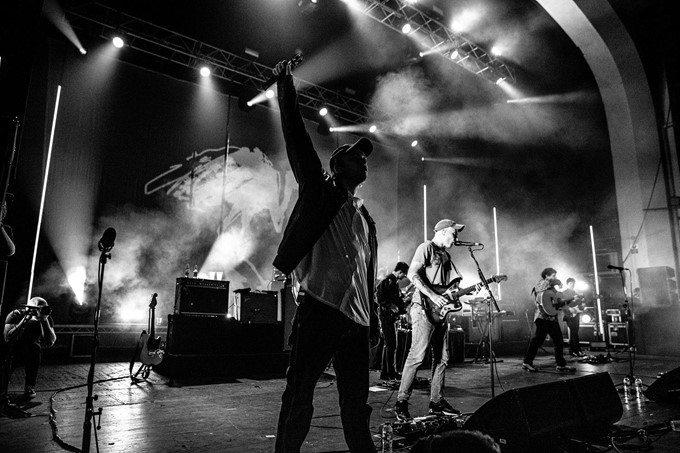 The release of the excellent video for new single 'We Are Midnight' soon followed the EP. Directed by Rik Saunders and edited by Mclean Stephenson, the video shows the band in full flow at their recording sessions in Los Angeles, their NRL grand final peformance in Brisbane and the current EP recording sessions at Milkman Studios. You can watch the video at the bottom of the article, or listen to the full EP HERE.
Of course, DMA'S are also renowned for their excellent live perfromances, and they return to the UK & Ireland later this year. Their recently rescheduled and extended tour will see them play to a combined audience of 65,000 people. Many shows are already sold out, but remaining tickets for the tour are available HERE. Full tour dates are listed below.
OCTOBER TOUR DATES
Sun 17 Greenock Town Hall 
Mon 18 Edinburgh Corn Exchange (Sold Out)
Tue 19 Edinburgh Corn Exchange (Sold Out)
Thu 21 Norwich UEA
Fri 22 Hull Bonus Arena
Sat 23 Newcastle Hit The North Festival @ O2 Academy 
Mon 25 Southampton O2 Guildhall (Sold Out)
Wed 27 Bath Pavilion (Sold Out)
Fri 29 London Alexandra Palace
Sat 30 Liverpool M&S Bank Arena
NOVEMBER TOUR DATES
Mon 01 Manchester O2 Victoria Warehouse
Tue 02 Manchester O2 Victoria Warehouse (Sold Out)
Wed 03 Manchester O2 Victoria Warehouse (Sold Out)
Fri 05 Portsmouth Guildhall 
Sat 06 Cardiff Great Hall 
Sun 07 Sheffield O2 Academy 
Mon 08 Birmingham O2 Academy 
Wed 10 Leeds O2 Academy (Sold Out)
Thu 11 Leeds O2 Academy (Sold Out)
Sat 13 Dublin Academy (Sold Out)
Sun 14 Dublin Academy (Sold Out)
Tue 16 Belfast Limelight 
Wed 17 Belfast Limelight 
Follow us on our socials:
…
If you haven't already, make sure you check out our Fantasy Pints Podcast, where we interview a different guest each week and ask the one common question – "if you could go for a drink with any three musicians past or present, who would you choose any why?" Latest episode below!