Northern music icon, Richard Ashcroft has announced his 'Acoustic Hymns Vol. 1' album, out on October 29th via RPA / BMG. Featuring 12 newly recorded acoustic versions of classic songs from his extensive back catalogue – both solo and with The Verve – you can now pre-order the album here, with opening track 'Bittersweet Symphony' provided as an instant download. 
Richard's regular live band will feature alongside special guest collaborators on the new album, which was recorded at Abbey Road Studios and produced by Richard with Chris Potter. One of the special guests is the one and only, Liam Gallagher, who performs on "C'mon People (We're Making It Now)", a personal favourite of both artists. The full track listing features: 
'Bittersweet Symphony' 
'A Song For The Lovers'  
'Sonnet'  
'C'mon People (We're Making It Now)'
'Weeping Willow' 
'Lucky Man'  
'This Thing Called Life' 
'Space & Time' 
'Velvet Morning'  
'Break The Night With Colour'  
'One Day'  
'The Drugs Don't Work'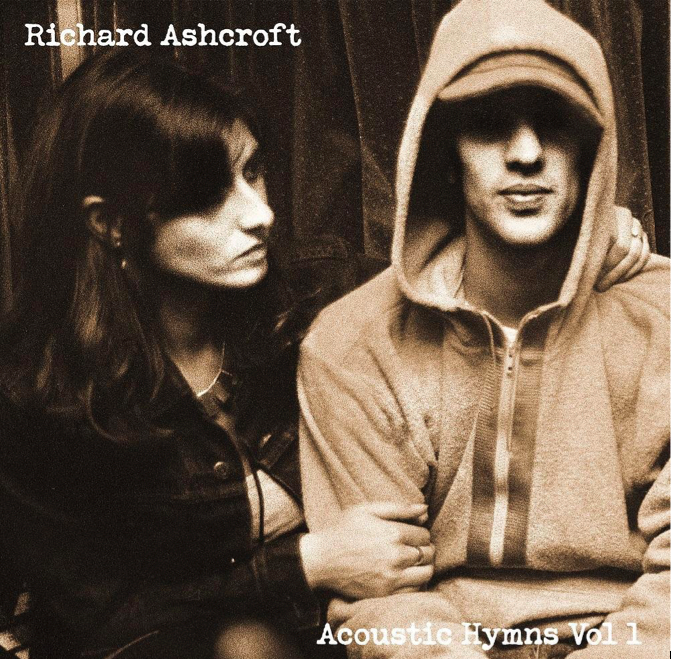 The Wigan singer-songwriter also announced four special shows earlier this year, as part of his "An acoustic evening of his classic songs" tour. After quickly selling out two nights at London's Palladium, he subsequently added two further shows at the Royal Albert Hall and the M&S Bank Arena in Liverpool to fulfil huge public demand for tickets. He will play: 
OCTOBER
16th – London, Palladium (SOLD OUT) 
17th – London, Palladium (SOLD OUT) 
29th – Liverpool, M&S Bank Arena 
NOVEMBER 
1st – London, Royal Albert Hall (SOLD OUT) 
Remaining tickets are available from www.gigsandtours.com, www.ticketmaster.co.uk and  www.richardashcroft.com.  
Follow us on our socials:
…
If you haven't already, make sure you check out our Fantasy Pints Podcast, where we interview a different guest each week and ask the one common question – "if you could go for a drink with any three musicians past or present, who would you choose any why?" Latest episode below!