Middlesbrough's award-winning multi-venue music festival, Twisterella has confirmed the next headliner joining an already impressive lineup. Taking place on Saturday 9th October 2021, Scottish alternative rock band, Fatherson have been confirmed as the new headliners. Also joining the lineup in the latest announcement are the likes of Bored At My Grandmas House, Tom Joshua and Marketplace.
Co-promoter Henry Carden commented: "We're delighted to have added Fatherson as our final headliner for Twisterella 2021! They're friends of the festival and we couldn't ask for a better way to close the whole event; it's gonna be emotional! Along with Lauran Hibberd, The Howl & The Hum, Jordan Mackampa and Dream Nails, this is without doubt our strongest set of headliners. With the likes of Bored At My Grandmas House, Tom Joshua and Marketplace joining the bill too, we can't wait for people to discover their new favourite band in the heart of Middlesbrough this October."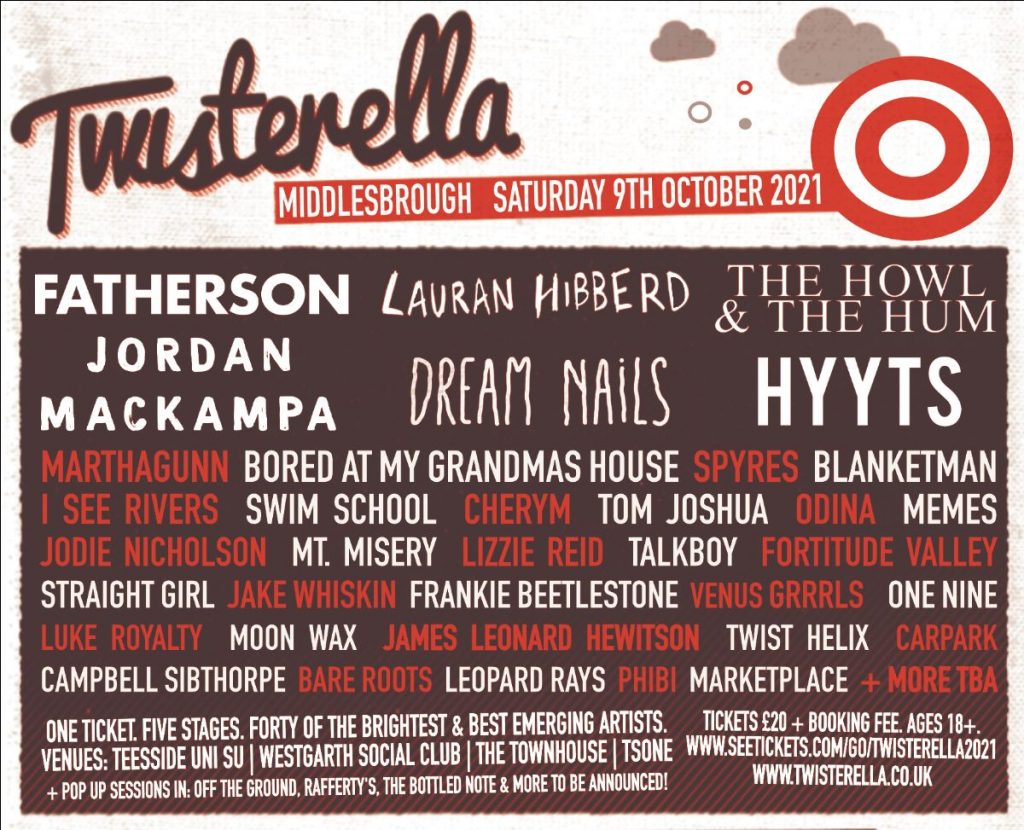 No venue at the festival is more than a five minute walk away from another, with stages including Teesside University Students' Union, The Townhouse, TSOne and The Westgarth Social Club, along with pop-up sessions on nearby Baker Street and Bedford Street.
Co-Promoter Andy Carr added: "After the uncertainty of the past year there'll be no better way to reconnect in the heart of Middlesbrough. We can't wait to welcome everyone back to Twisterella. Twisterella is such a special event and we're incredibly proud of what it means to the region's music fans."
With the likes of Sam Fender, Fickle Friends and Black Honey being part of the Twisterella alumni, it's no surprise the festival has gained a reputation for spotting emerging UK music talent. In 2019, Twisterella was recognised for this, winning an AIF Independent Festival Award for its 'forward thinking bookings'.
We predict the 2021 lineup will create the same results, as we are tipping the likes of Luke Royalty, Talkboy and Venus Grrrls to be on the cusp of major musical breakthroughs. Tickets for Twisterella 2021 are available now, priced at a bargain £20 from here.
Follow us on our socials:
…
If you haven't already, make sure you check out our Fantasy Pints Podcast, where we interview a different guest each week and ask the one common question – "if you could go for a drink with any three musicians past or present, who would you choose any why?" Latest episode below!