With the government roadmap out of lockdown unveiled and a date set for the return of live music, it's time to get excited and start planning ahead. Each week, we will post a selection of the biggest ticket releases, including all dates, where to purchase tickets and when they go on sale. Our pick of the week is as follows…
The Sherlocks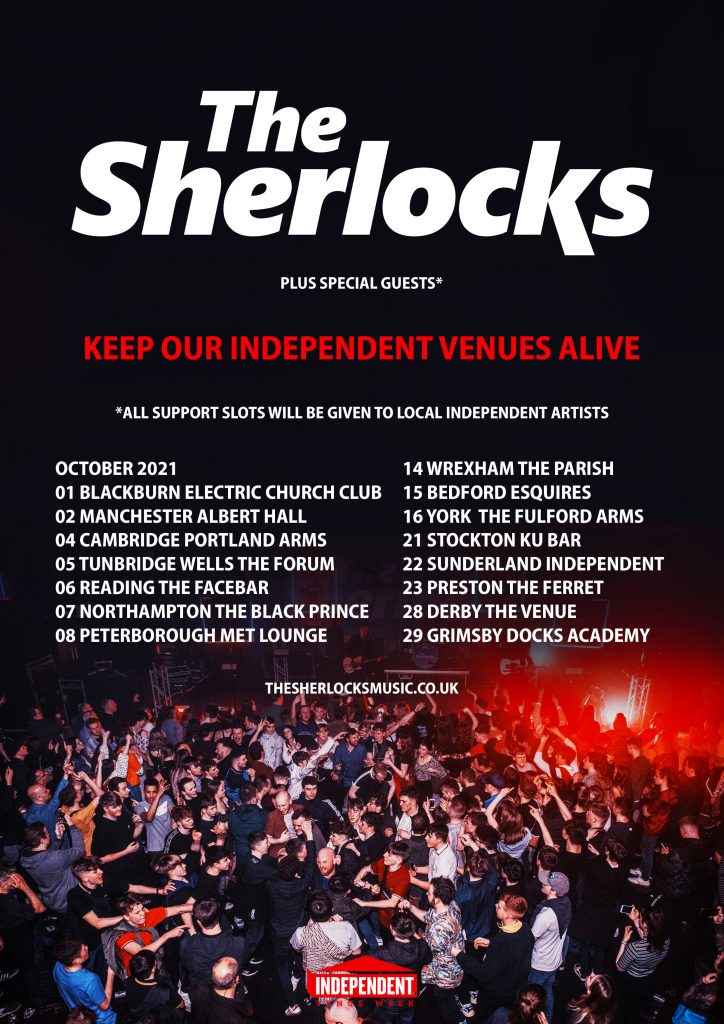 The Sherlocks have announced an intimate 15-date UK tour entitled 'Keep Our Independent Venues Alive'. The intention is to support grassroots venues that have struggled during the pandemic, re-visiting some of the venues they performed at in the early stages of their career to recognise the much needed platform they provide for up and coming artists.
Support for each date will come from local, independent artists, with the tour also seeing The Sherlocks partnering with 'Independent Venue Week' (IVW). IVW organises gigs and events over the course of a 7 day period annually, to raise awareness for these crucial grassroots music venues.
Tickets for the tour will go on sale at 9am today, head to https://www.thesherlocksmusic.co.uk/. More information on Independent Venue Week can be found here.
Follow us on our socials:
…
If you haven't already, make sure you check out our Fantasy Pints Podcast, where we interview a different guest each week and ask the one common question – "if you could go for a drink with any three musicians past or present, who would you choose any why?" Latest episode below!