Since bursting onto the noughties indie scene with debut album, Wait For Me (2007), and stellar follow-up, Emergency (2008), The Pigeon Detectives have gone on to release three more albums and graced the UK's biggest festival stages with their energetic and acclaimed live shows.
Now, the Leeds band are ready to release their sixth record, with TV Show landing tomorrow (Friday July 7th), featuring infectious singles, Summer Girl, Lovers Come And Go, and Falling To Pieces.
We caught up with guitarist, Ryan Wilson, who told us what we can expect from the new album. We also discuss the forthcoming record store shows, November UK tour, the "Noughties Indie" era and plenty more.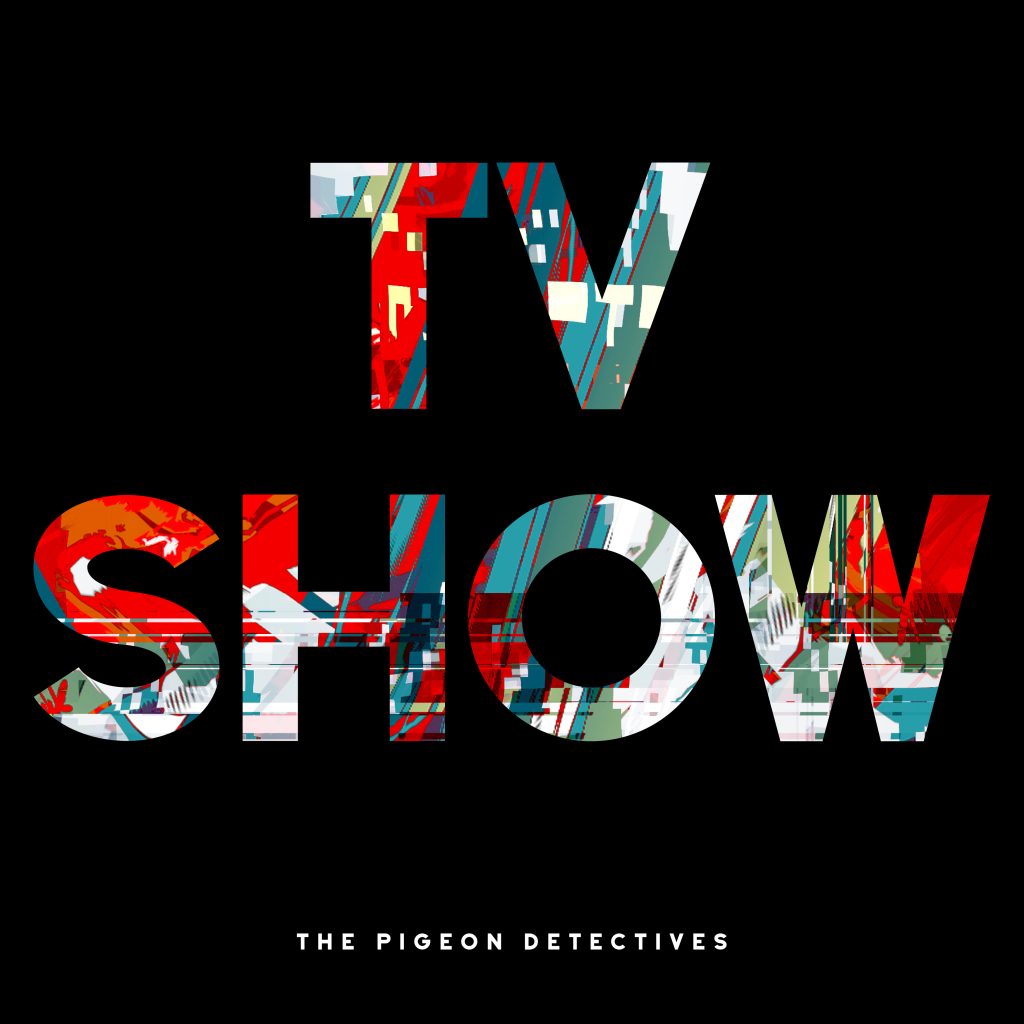 NC: The album comes out tomorrow, how are you feeling ahead of release this time around?
RW: "Quite excited, it's been a long time. A lot has changed in the six years since we released our last album. Previously we would release one or two singles max and then drop the album, but we'll up to four singles this time come Friday. People will have a good feel for the record already. We were in the rehearsal studio last night and we're all just buzzing for it to be released. There has been good feedback on the songs so far so hopefully people like the rest of it."
NC: A lot has changed in the way people consume music since the band broke through, do you prefer the modern streaming dominance or how it was back in the noughties?
RW: "Not to sound like my Dad or whatever but I prefer the older way. I've not got any issues with streaming sites, they provide opportunities for bands both new and old to get their music out all over the world and make playlists. I discover new bands through it, so I kind of appreciate that side of it. But I do like physical music, I grew up with vinyl, CDs and cassettes lying around the house, but times are changing. My only beef is that I think an artist should declare a single. When the likes of Taylor Swift dominate the charts with album tracks through streaming it's not a great look for music."
NC: What can we expect from the new album? The singles feel quite immediate and catchy, is it more of the same?
RW: "Pretty much, if you like the Pigeon Detectives of old you're going to like this album. To start off, we wanted people to hear raw guitars and energy. The album isn't necessarily all like that, there is an eclectic mix, we wanted to balance it out with some more chilled out tracks. The title track is the next single to come out and it's a bit more mellow but it has really strong melodies that carry the song. The guitar loop is quite a unique sound on it too so we experimented slightly on this one."
NC: How do you approach the sound of a new album, do you feel a pressure to steer away from being too similar to previous releases?
RW: "To a certain extent. Some bands almost try to forget what they've done and rebel against it, but we're not like that. We'll always play the hits from our first album live, but you do mature as a band. We've been doing this for nearly 20 years and there are five of us, so our tastes have changed in that time. One of us might be listening to blues rock, another folk, another jazz, then all of a sudden you bring those influences into a rehearsal room and start writing and it goes in an exciting direction. Whereas when we were young we all listened to The Strokes and The Libertines, and you can hear that in our music. I still do love those bands but other influences come in now. There is no deliberate move to either recreate the old stuff or move forward in a certain direction. We don't overcomplicate it, but we do always focus on what we think will sound good live."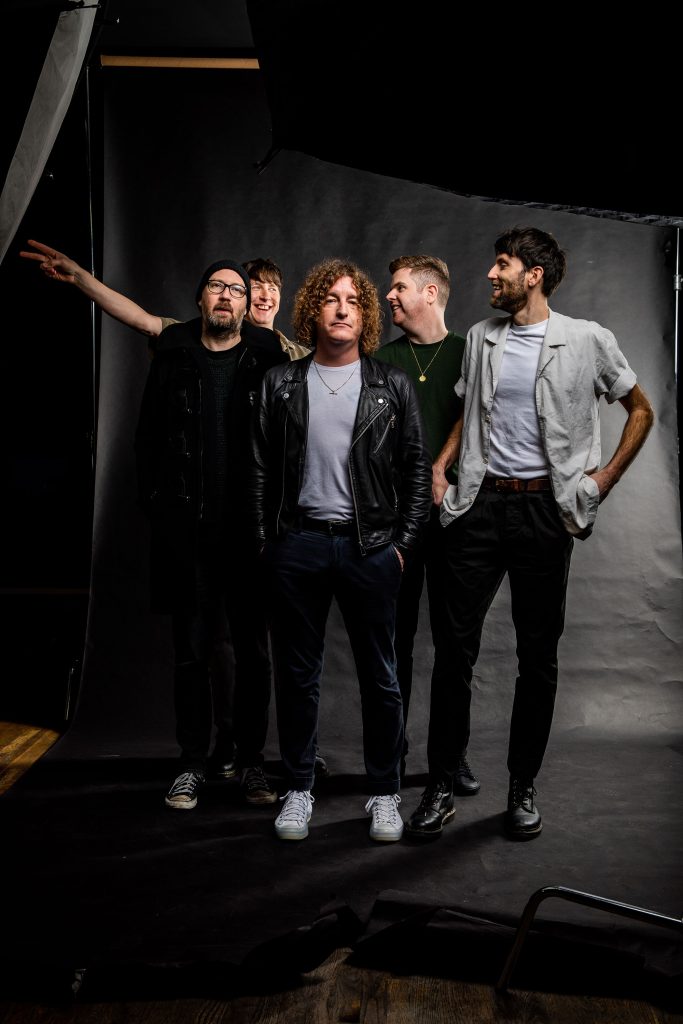 NC: Do you still have a good relationship with the old hits or would you rather focus on the new music?
RW: "Yes we do. It's literally muscle memory when we play them. Of course, it's nice to play the newer songs because it's something more fresh. The big hits I've played thousands of times so it's nice to play something different, but we're proud of those songs, they got us to where we are now and we'll never forget that."
NC: The album is called TV Show, where did the title come from?
RW: "It's quite difficult coming up with an album title. We bounced a lot of ideas off one another and went with the lazy option of looking at song titles and choosing the most appropriate. We thought TV Show sounded a bit different. The song isn't about a TV show, but being in a band for 20 years you do feel like you're on a reality TV show at times. We often feel like we're in Spinal Tap!"
NC: Are there any tracks you're particularly excited for fans to hear tomorrow?
RW: "There's a track called The Warning, it's my favourite from the album. We worked with an amazing producer in Rich Turvey, he has worked with Blossoms, Courteeners, The Coral, The Wombats, and Miles Kane. That speaks for itself, we knew this guy must be doing something right with bands in a similar genre to us. We lived in Liverpool for a month and got on with him really well. I had quite a dirty guitar riff going on with this track and it wasn't working at first. We played around with the sound and it just came out sounding really cool, not just for me but for the whole track. It sounds like cool 80s rather than cheesy 80s, and that has been a big influence for me recently. A few people have listened to the album and picked out that song too. It doesn't feel like a single, just a really strong album track, and that's always a good thing. I'm proud of every single track and I genuinely believe this album is our best work for a while."
NC: How do you reflect back on the "noughties indie" era when The Pigeon Detectives broke through, and the influence it has today?
RW: "We were all in the right place at the right time. The Strokes hit England in the early noughties and then The Libertines smashed it, influencing a lot of bands and the industry as a whole. All these bands started rolling out and it was a fantastic time. We feel lucky that we're still going and still mates in 2023, with fans who will still buy tickets to our shows and records. Bands like Courteeners and The Wombats, we all know each other still and we look out for one another, I'm just glad they're still going and flying the flag for that noughties era."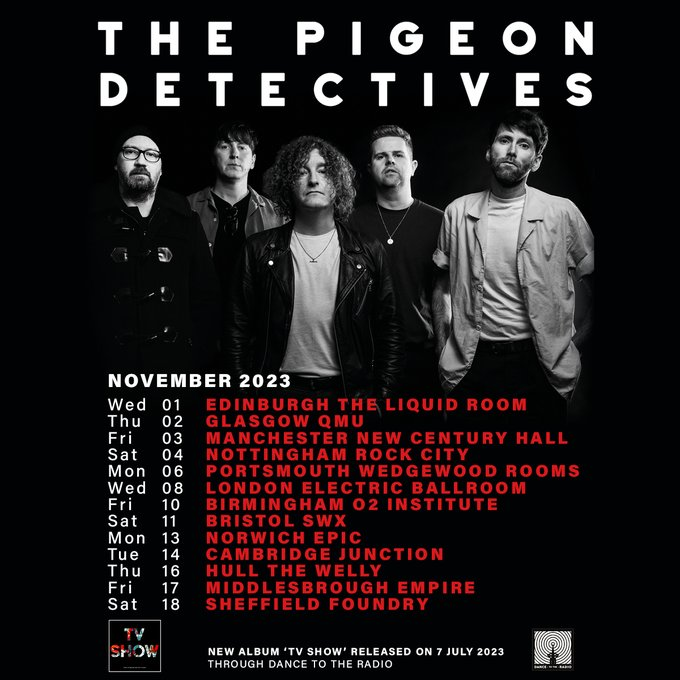 NC: Do you think we'll ever see an era like that dominating music again?
RW: "Music goes round in waves. In the noughties, the guitar era was at the peak of its wave. In 2011 when we released our third album, we could tell that wave was dropping. We failed to get on Radio 1 for the first time and at the time it was massive to be on there, so we saw it as a big blow. But when we listened to Radio 1 it was other genres like Dubstep dominating and it was so far detached from our genre, and when the mass public aren't being exposed to this music you don't really have a chance. But I really do feel like the guitar wave is starting to come back and hopefully more bands are put into the spotlight."
NC: You're back on the road touring the album this week, what can fans expect from the shows?
RW: "We're doing an album release run in association with record stores. Up close and personal venues, we'll be showcasing six songs from the new record and then playing the big hits. It's not a full production tour but it's not acoustic, and then we have a full tour in November. This week we're doing each night in a different city to get the new material out there. It will be old school and good fun, and then we'll start preparing for the main tour."
NC: Matt's stage presence and showmanship is a big part of the live shows, can we expect to see this even in the intimate venues?
RW: "He is a born performer, he's always been like that and he's created his own stage persona. Matt's energy helps the band and we've developed a sixth sense, we know when to move if he's flying across the stage! We could be playing a main stage festival or a small room and that performance will be the same. We appreciate people being there and we'll always give it 110%."
TV Show, the brand new album from The Pigeon Detectives, is released at midnight. Head to The Pigeon Detectives website for links to order and access to tour tickets.
…
Follow us on our socials:
"If you could go out for a drink with any three musicians, past or present, who would you choose and why?" – That's what we ask our guests on the Fantasy Pints Podcast! Seasons 1 & 2 are available now. You can check out all episodes on Spotify, Apple and YouTube, including interviews with DMA's, Clint Boon, Robbie Knox, The Wombats, Jamie Webster, Clinton Baptiste, Scheiffer Bates, Omid Djalili and plenty more!