One of the UK's most popular festivals is just around the corner, with Neighbourhood Weekender returning to Victoria Park, Warrington, on 28th-29th May. In the past, the likes of Noel Gallagher, Catfish and the Bottlemen, Richard Ashcroft and Courteeners have headlined the event, which has established itself as an indie music paradise in recent years.
This year, Neighbourhood Weekender welcomes back headliners Courteeners, alongside the likes of Kasabian, Blossoms, DMA's, and chart-topping, indie pop sensations, Scouting For Girls, who will be bringing their catchy hits to the North West on the opening day of the event. Scouting For Girls celebrate the 15th anniversary of their eponymous breakthrough debut album this year, and promise a set filled with singalong indie pop anthems.
We spoke to frontman and songwriter, Roy Stride, about what you can expect from their performance in Warrington at the end of the month. We also discuss their covers album, B-Sides & Rarities EP, Greatest Hits Tour and songwriting, as well as the trick to the band's longevity and plenty more!
NC: Neighbourhood Weekender is nearly here, how are you feeling ahead of your slot at this year's festival?
ROY: "We've never done Neighbourhood Weekender before and we're really excited, it'll be one of the highlights of the summer. For me, it's the type of festival I'd love to go as a punter, particularly my younger self. It's all of my favourite bands and artists in indie rock 'n' roll, so it's as good as it gets for me. We've got a great slot in the afternoon so we can get people in the mood before they're too pissed and then enjoy the evening. At Neighbourhood, there are great bands from when I was a kid but also some of my favourite new bands like The Lathums, Inhaler and Blossoms, so it should be amazing."
NC: Have you played much in Warrington before, what are your experiences of the town?
ROY: "We played Parr Hall on the last tour and it was probably the best show of the tour. We played Warrington instead of Manchester and it was the first time we'd ever missed Manchester on a tour, but it was absolutely banging. The Stone Roses was my third gig and a massive band for me as a musician growing up. When they got back together, they played that venue in Warrington, so it was a big place for us."
NC: What can people expect from the set at Neighbourhood Weekender?
ROY: "It's the 15th anniversary of our first record this year, so we'll be going heavy on the nostalgia and big hits. I've finished writing the new record and we'll be recording it this summer, so we might squeeze one new track in at Neighbourhood. I know exactly what our role is and what we bring to the festival, so it's about getting everybody in the mood to sing along and have a great time."
NC: How does it feel to say it's the 15th anniversary of the debut album? What are your memories from the early days of the band?
ROY: "It feels like a lifetime ago, but looking back through diaries it also feels like it was only last week. Because of where Neighbourhood Weekender is, I was looking at things we'd done nearby in Manchester. Like at the Manchester Arena, trying to climb to the top of the stairs whilst mid show and having to stop for a rest because I was so knackered. We played the Super League Grand Final at Old Trafford too and stayed at the Lowry at the same time as a Premier League team. The bar was absolutely buzzing. It turned into quite a party and we racked up a bill that wiped out the profits of a weekend's worth of gigs. So looking back at things like this, it's like being on holiday when you get to the end and it feels like it's both flown by but also a lifetime ago you were doing certain things."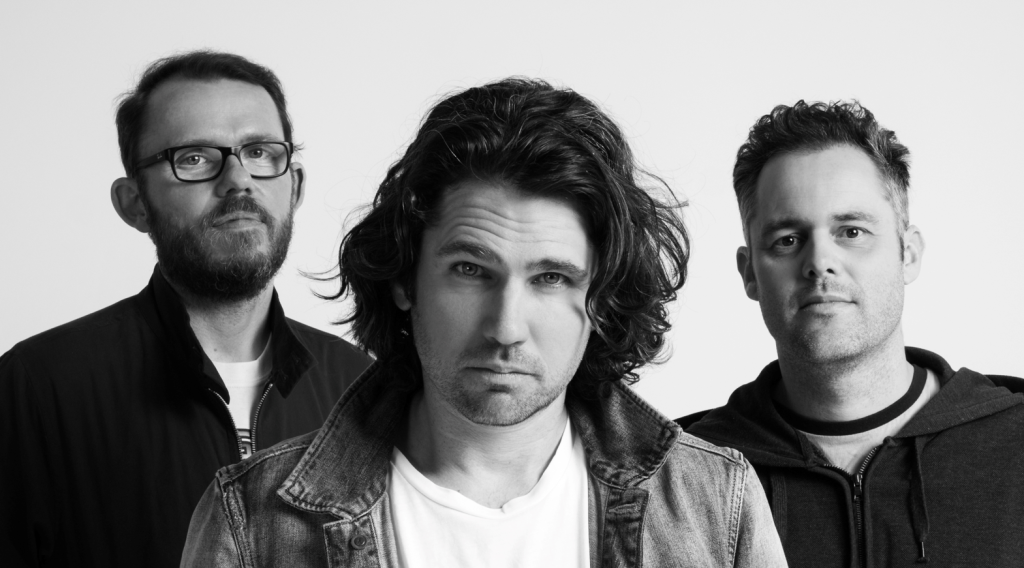 NC: You released the B-Sides & Rarities album, how did this come about, was it a period of reflection and nostalgia?
ROY: "I think it was the label's idea. Because we've released music constantly and been together for so long, releasing new material every year, there's about 140 original Scouting For Girls songs, of which most people know only 2 or 3. We just wanted to put some of the best ones together on the streaming services for people to check out. It was like browsing through an antiques shop – a couple of gems were in there, a couple of things that really shouldn't be there, a few things falling apart but I'm a massively nostalgic person and love looking back."
NC: And of course, the "Easy Cover" album. Was this something you'd always wanted to do, a nice release away from writing and recording new music?
ROY: "It was a lockdown project. We released an album in 2019 and then I spent quite a bit of time getting the studio done up, recongifuring it and getting it ready to go. Lockdown cancelled my recording and writing sessions so I had nothing to record in there. I thought, let's do this album. The idea came about years ago on a tour bus, listening to Phil Collins' 'Serious Hits… Live!', one of the greatest live albums of all time. We were dancing along to it at 3am in our underpants and decided we should do a covers album of just Phil Collins songs, of which 'Easy Lover' would be one of them and 'Easy Cover' would be the title. It sounded like the best idea we'd ever had at the time! It was really fun to do and we'll definitely play one 80's cover at Neighbourhood Weekender if we get time."
NC: Looking back at your older material, did you reignite the love for certain songs?
ROY: "We went back to the first album a lot because of the anniversary, and there's a song called 'Keep on Walking' which the record label loved when we got signed. We played some gigs at the same pub we played 15 years ago and performed the full album, so it felt nice to play that one again. Some songs still stand up and some not so much. 'The Mountains of Navaho' I used to start live with a He-Man speech. Doing it in 2022 seemed a bit strange but it went down well with the fans. We recorded both nights so we'll be putting out a live recording of the shows soon, maybe on vinyl and cassette with a temporary stream."
NC: You've done a lot of songwriting for other artists in the past too, is this something you're still pursuing?
ROY: "I go through waves of it. I did a load of stuff with boybands and pop rock bands like One Direction, 5 Seconds of Summer and McBusted straight after Scouting For Girls hit off. More recently I've been working on some tracks for DJs and there's a couple of huge names which I'm quite excited about. When you get really involved in the songwriting process, it can be quite magical. I'm the type of person who gets really into something and then gets a bit bored afterwards and moves on, so I jump from producing, to writing, to playing live quite often. By the end of our last tour, I was broken after about 40 dates. But now I'm over it, my focus is getting back out to the festivals and live shows."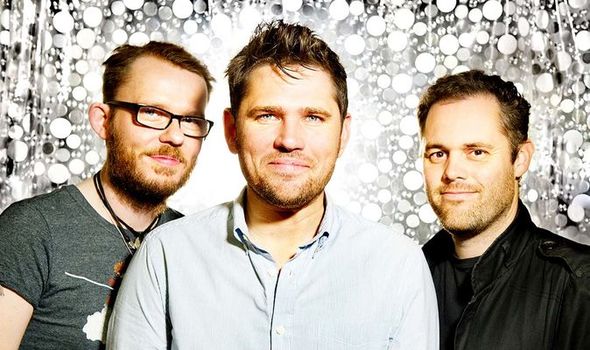 NC: How much chance do you get to listen to new music, who are you enjoying at the minute?
ROY: "When I'm in songwriter mode I listen to New Music Friday, and sometimes if I hear songs I really don't like it can take away from the enjoyment of the process. My original love for music was indie guitar driven, so in terms of new music I love The Lathums. When I first heard 'The Great Escape', I thought this is what I've wanted to be hearing for the last 10 years. Johnny Marr guitar, Morrissey lyrics, Housemartins melody. I got as excited about that as I have done anything. I love the new Wet Leg album and obviously Sam Fender. Florence and the Machine coming back is always a good thing too!"
NC: What is the trick to the successful longevity of Scouting For Girls?
ROY: "For us it's about our friendship really. We've been friends since we were kids, before we played music, and we're still friends now. If I had a really good weekend plan it would be to do what we do. Remembering how you got into into and why you love it is so important, and I think we really complement each other well in the band. We let each other try new things and we're very tolerant of one another, it's like a marriage I suppose. Also, we've all got mortgages and we're too old to learn a new trade, so that's the secret really!"
NC: And finally, what can we expect from Scouting For Girls in the near future?
ROY: "I was in LA recently writing the next record, which I'm really proud of. I know every band says this but it really is the best collection of songs we've made since the first album, so I'm really excited to release that. We're planning a new single this year with album release early next year!"
Hopefully we get a glimpse of the new record at Neighbourhood Weekender next week alongside the big singalong hits.
Final tickets for the festival are here – https://nbhdweekender.com/buy-tickets/.
For more Scouting For Girls live dates, head to the band's website – https://www.scoutingforgirls.com/events/.
…
Follow us on our socials:
"If you could go out for a drink with any three musicians, past or present, who would you choose and why?" – That's what we ask our guests on the Fantasy Pints Podcast! Season 2 is underway now, with the latest episode below. You can check out all episodes on Spotify, Apple and YouTube, including interviews with DMA's, The Wombats, Jamie Webster, Phoenix Nights' psychic Clinton Baptiste, impressionist Scheiffer Bates and plenty more!