Merseyside quartet, Crawlers are enjoying quite the year, with performances at both Download Festival and Glastonbury confirmed for this month, and a brand new single released today.
Messiah is the follow-up to recent release, That Time Of Year Always, the start of a brand new chapter for the Liverpool band.
The new single addresses "exploiting your own sadness for the sake of creating art", according to lead vocalist Holly Minto, with the track arriving just in time for the packed summer schedule ahead.
Tomorrow, Crawlers will warm up with an intimate date at Omeara, London (June 8th), before supporting Yungblud at his Eden Project show on June 10th.
The band commented on their ambition to use their rising status for the better: "It's really hard to find a safe space – especially for young people, queer people, and other misrepresented or underrepresented groups – and being able to do that with our platform is something we're looking forward to exploring and breaking boundaries with."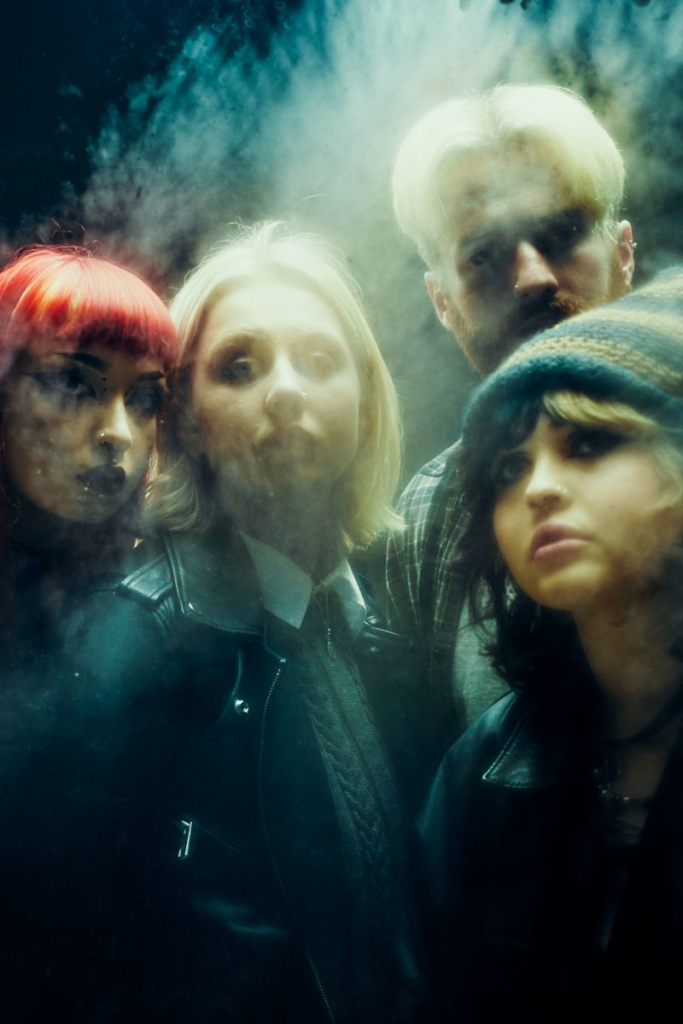 Their debut mixtape, Loud Without Noise, and self-titled EP have been major catalysts in Crawlers' surge in popularity, but it is on the live stage where the band have continued to excel, selling out headline shows all over the UK.
With millions of streams, a plethora of radio and critical backing, and special guest slots for the likes of My Chemical Romance, Crawlers are living up to the growing hype as they strengthen their reputation as one of the UK's most exciting modern bands.
Head to Home – Crawlers (crawlersband.com) for more information on the latest releases and tour dates.
…
Follow us on our socials:
"If you could go out for a drink with any three musicians, past or present, who would you choose and why?" – That's what we ask our guests on the Fantasy Pints Podcast! Seasons 1 & 2 are available now. You can check out all episodes on Spotify, Apple and YouTube, including interviews with DMA's, Clint Boon, Robbie Knox, The Wombats, Jamie Webster, Clinton Baptiste, Miles Kane, Omid Djalili and plenty more!