Indie's best kept secret has unveiled the second wave of artists for 2023, with 110 Above Festival revealing names for its "OTHR" edition.
The scaled back version of the event will once again take place at Gopsall Hall Farm in Leicestershire, showcasing some of the best up and coming talent the UK music industry has to offer.
Black Honey, Coach Party, King No-One, Fatherson and The Howl & the Hum (UK festival exclusive) are among some of the biggest names added to this year's lineup, taking place from August 10th to 13th.
The artists announcement was accompanied by a brand new stage reveal too, with "Platform 110" honing in on the future stars who are tipped as ones to watch.
110 Above organisers commented: "2023 is going to be a year of discovery both from finding your new favourite act through to stumbling on 110's new and at times hidden spaces…mini raves with secret sets will spring up almost anywhere. 110 Above has always worked to give equal opportunity for all and this year we are pleased that of the 45 acts announced so far 24 are non all-male acts and 21 are all-male acts."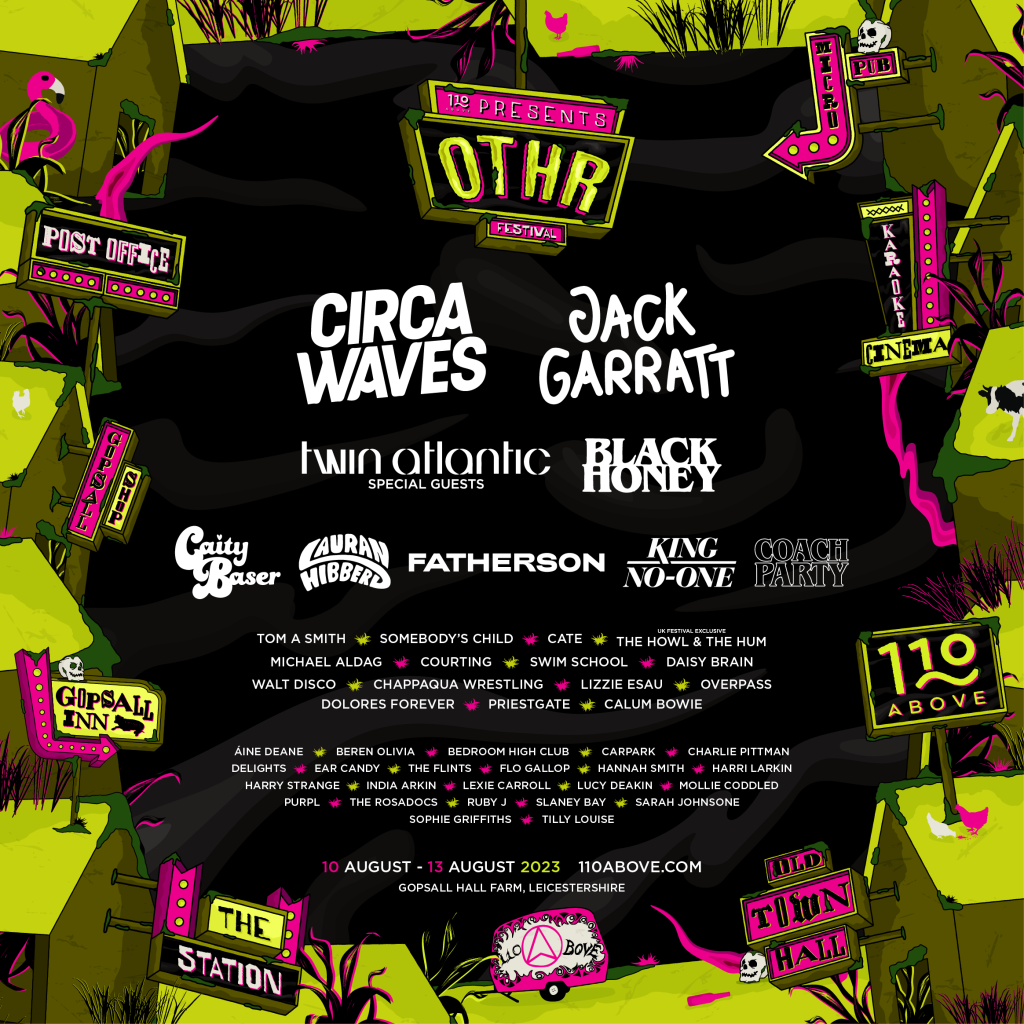 Tickets are available now and with the new limited capacity of 1,000, meaning this will soon be a sell out. Head to 110Above.com/tickets to purchase yours!
…
Follow us on our socials:
"If you could go out for a drink with any three musicians, past or present, who would you choose and why?" – That's what we ask our guests on the Fantasy Pints Podcast! Seasons 1 & 2 are available now. You can check out all episodes on Spotify, Apple and YouTube, including interviews with DMA's, Clint Boon, Robbie Knox, The Wombats, Jamie Webster, Clinton Baptiste, Scheiffer Bates, Omid Djalili and plenty more!