Ahead of the highly anticipated new record, Heatwave in the Cold North, Sheffield indie heavyweights Reverend and the Makers have announced a four-day pop-up shop in Meadowhall to coincide with their seventh album release.
The shop will run from the day of release, Friday 28th April, through to May 1st, with frontman Jon McClure attending on Saturday and Monday to sign purchased albums for fans and conduct Q&A sessions.
He will be joined by the one and only Koko the Camel, pictured on the album cover. There will also be an acoustic zone at the pop-up store, which will be open 10am – 9pm (Friday), 9am – 8pm (Saturday), 11am – 5pm (Sunday), and 10am – 8pm (Monday).
Jon commented: "I am really delighted to announce this pop-up shop. The album will be on sale as well as lots of Reverend merch and the chance to meet Koko the camel. Come down, buy a copy and help us try and get in the charts. Also big shout out to The Reytons for their help in setting this up."
A 17-date acoustic UK tour has also been confirmed for June and July, with a plethora of support slots handed out to grassroots artists, including Scottish stars of the future, Dictator. Jon will be joined on stage by Ed Cosens from the band throughout the tour.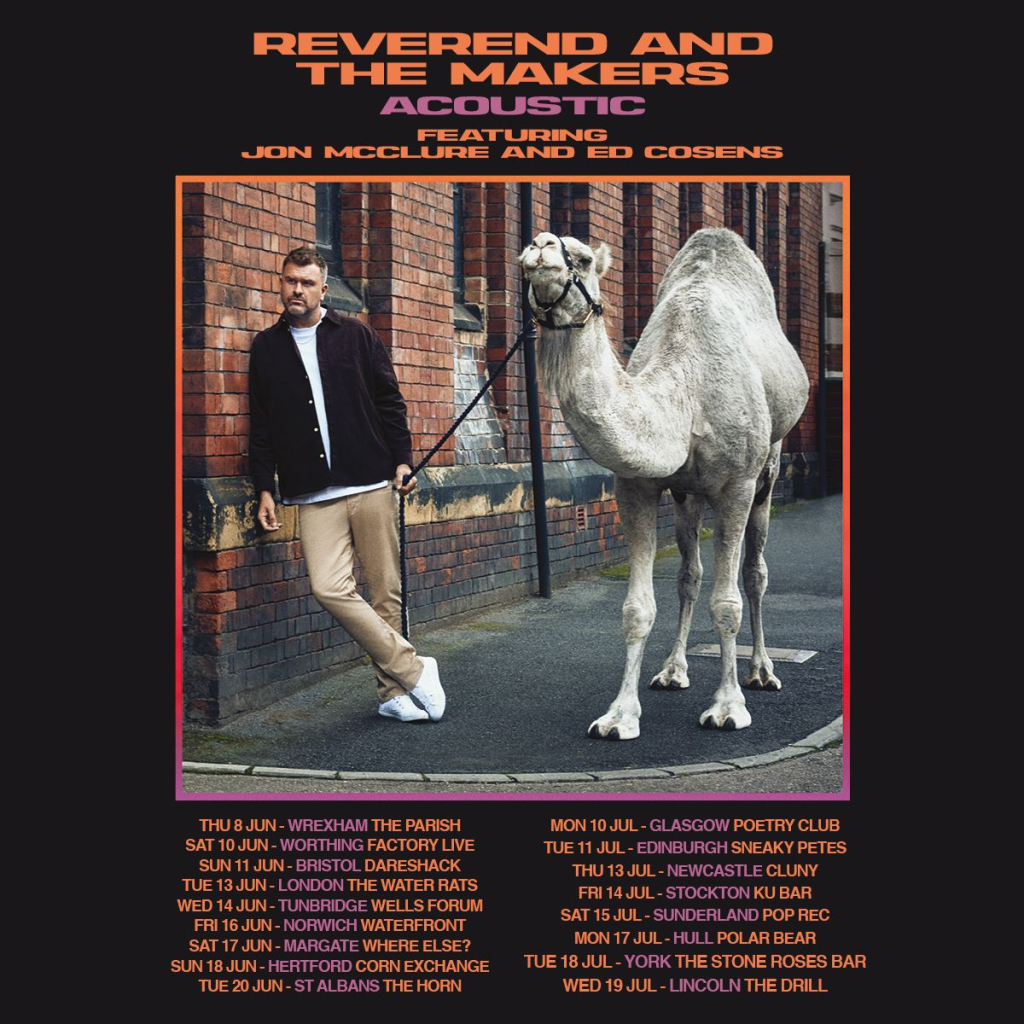 Tickets are on sale now here.
…
Follow us on our socials:
"If you could go out for a drink with any three musicians, past or present, who would you choose and why?" – That's what we ask our guests on the Fantasy Pints Podcast! Seasons 1 & 2 are available now. You can check out all episodes on Spotify, Apple and YouTube, including interviews with DMA's, Clint Boon, Robbie Knox, The Wombats, Jamie Webster, Clinton Baptiste, Scheiffer Bates, Omid Djalili and plenty more!