The long-awaited debut album from The Heavy North, "Electric Soul Machine" was finally released on Saturday, a landmark moment in the rising Liverpool band's career so far. From harnessing the powers of social media during lockdown to grow their loyal fanbase, through to backing up the hype on the live stage up and down the country, this was one of the most eagerly anticipated album releases of 2022. And of course it lived up to expectations, with soulful tones combined with catchy guitar riffs and slick production making for a solid blues rock debut.
With vinyl manufacturing playing a role in the album delay, The Heavy North allowed fans who had preordered Electric Soul Machine a sneak peak via a 24-hour Christmas Day secret Soundcloud link, with the first 100 preorder names now also included on the vinyl sleeve as a thank you. We caught up with Kenny, Ste and Jack from the band on the eve of release to discuss "Electric Soul Machine" track by track, as well as The Heavy North's journey so far, their feelings in the lead up to release and plans for 2022…
NC: It's been a long process with many challenges by the sounds of it, but the debut record is out tomorrow. How are you feeling ahead of finally releasing Electric Soul Machine?
Kenny: "Probably a mixture of both excited and relieved, to be honest. Our keyboard player, Ste is definitely relieved, he's been doing all the chasing up throughout. But for us, it's all about the excitement and feedback we're getting from people. Due to lockdown, the vinyl pressing plants had been closing due to outbreaks, so the major labels had a monopoly on the vinyl pressing plants in Europe to ensure their artists got their records released, putting everyone else's on the back burner. So it's nice to finally get our record out there."
NC: And how long has this journey been for you as a band?
Kenny: "We started out in 2018. The album itself has been done for a year and it's been a good build up, this is something we've always wanted to do."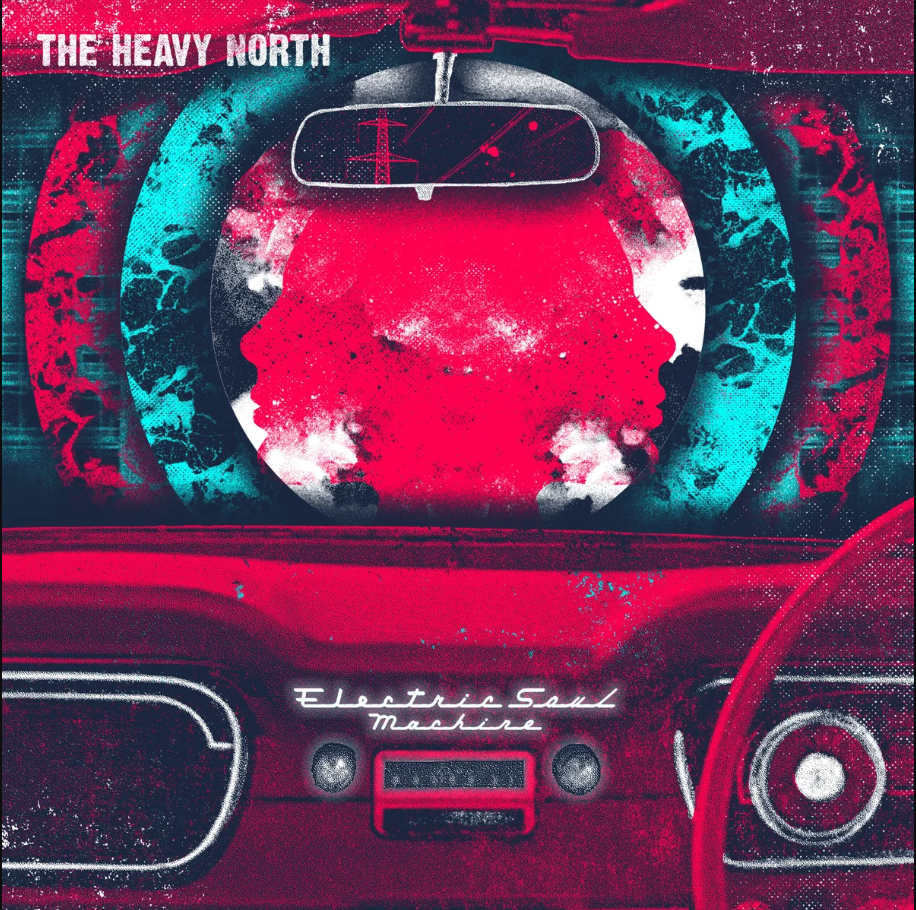 NC: I love the title 'Electric Soul Machine', where did that come from? Also the artwork is brilliant too, who is responsible for that?
Kenny: "The EP was called Dive Bar Blues, which is what we were described as when someone came to see us play at one of our early gigs. We wanted to go down the same route, something catchy that encapsulates what we sound like – electric guitar fused with soul. Alex Wyn designed both the album and EP artwork, we've been really impressed with his work and will more than likely use him again."
NC: Which songs are you looking forward to people hearing that they haven't already?
Jack: "Falling Down On You, it has an epic riff at the end. We've not actually played that in our set yet, but I'm really excited to incorporate it into the live show."
Ste: "I'd probably say The Genie, the opening track on the album. We probably could have released it as a single. My favourite track from Electric Soul Machine is No Good, but we released that as a single so people have already heard it. But The Genie, the trumpet towards the end of the track is killer."
Kenny: "Yeah The Genie, I love the trumpet solo and it's recorded with Martin Smith. He's a well respected musician around Liverpool."
NC: How important has social media been for the band's progression?
Ste: "During the lockdowns, artists obviously couldn't perform live. We started focusing more on writing and what we could do creatively when we couldn't play. In April 2020, at a time when we didn't really use social media, we got a message on Twitter asking to use one of our tracks for a Listening Party. I told the lads, I didn't really understand it but we were up for it. After that, it exploded for us and social media played a massive part in getting our music and our name out there. We've made some great connections with reviewers, fans and other artists."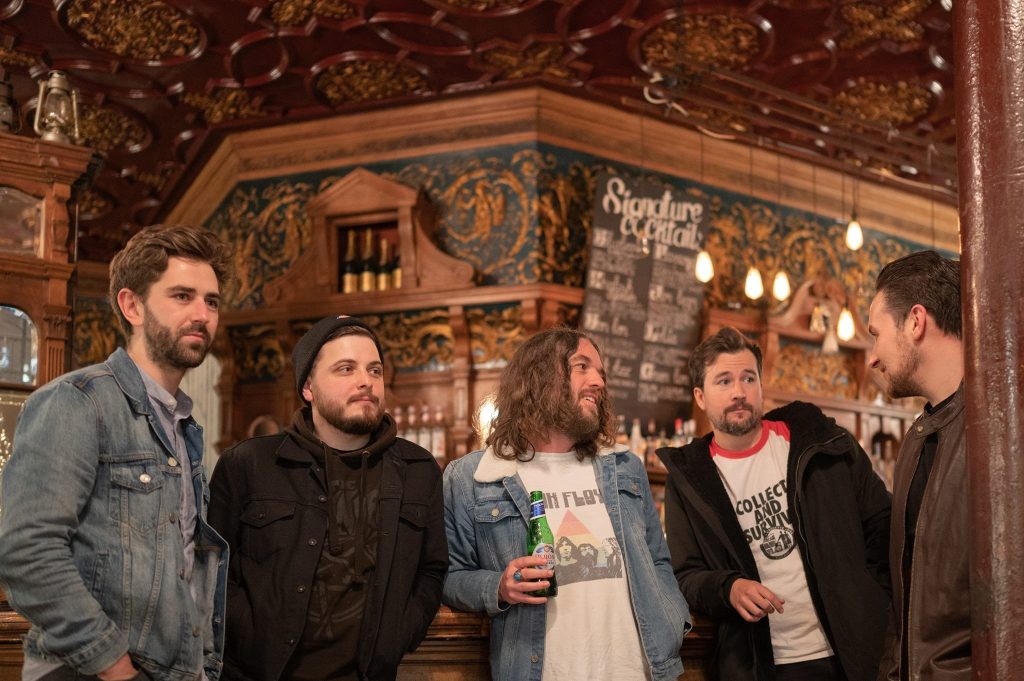 TRACK 1 – "THE GENIE"
Kenny: "We were pretty much set on this being the opener as soon as we started playing it live, because it became the set opener instantly. The opening draws people's attention, we've been told it makes the hairs stand up on the back of the neck. We had a previous track called "Frida" which was about my daughter, and I then had a little boy called Gene. Frida was a bit lovey dovey, so I wanted to move away from that a bit. I tried to create a cool character and just take it from there."
TRACK 2 – "DARKNESS IN YOUR EYES"
Ste: "This was released last April as the first single, I thought it was a really catchy tune, the guitar riff in particular. I remember when Jose sent it as a voice note in the Whatsapp group and I said that's a keeper. Before that, we'd had "Lying to Yourself" which was a breakthrough track that tapped into social media and a whole wider audience. "Darkness In Your Eyes" did a similar thing, reflected in the streams and plays. But it's an absolute stomper. We had a debate because our drummer wanted to open our live shows with it, but Kenny was pushing The Genie. I'm happy we stuck with Ken on that one, but this is undoubtedly one of our biggest tunes."
TRACK 3 – "SHE GETS ME HIGHER"
Kenny: "This is about my kid's mum. Again, I try not to get too lovey dovey with my songs but at the time of writing it, I was building a track about the first time we'd met at a gig. That's what the story is about. We got good feedback on the tracks like this that hadn't been released or heard by the fans when we put the link out on Christmas day."
TRACK 4 – "AWAKE"
Kenny: "I love the flow of this track, we'd had it recorded for an awful long time before actually releasing it. It was a song we were quite proud of so we wanted to get this out as a single. The groove on it is really cool, quite 60's, and I enjoy it lyrically. It's about people being divided by the powers at be, and people needing to come together and find common ground over whatever they can."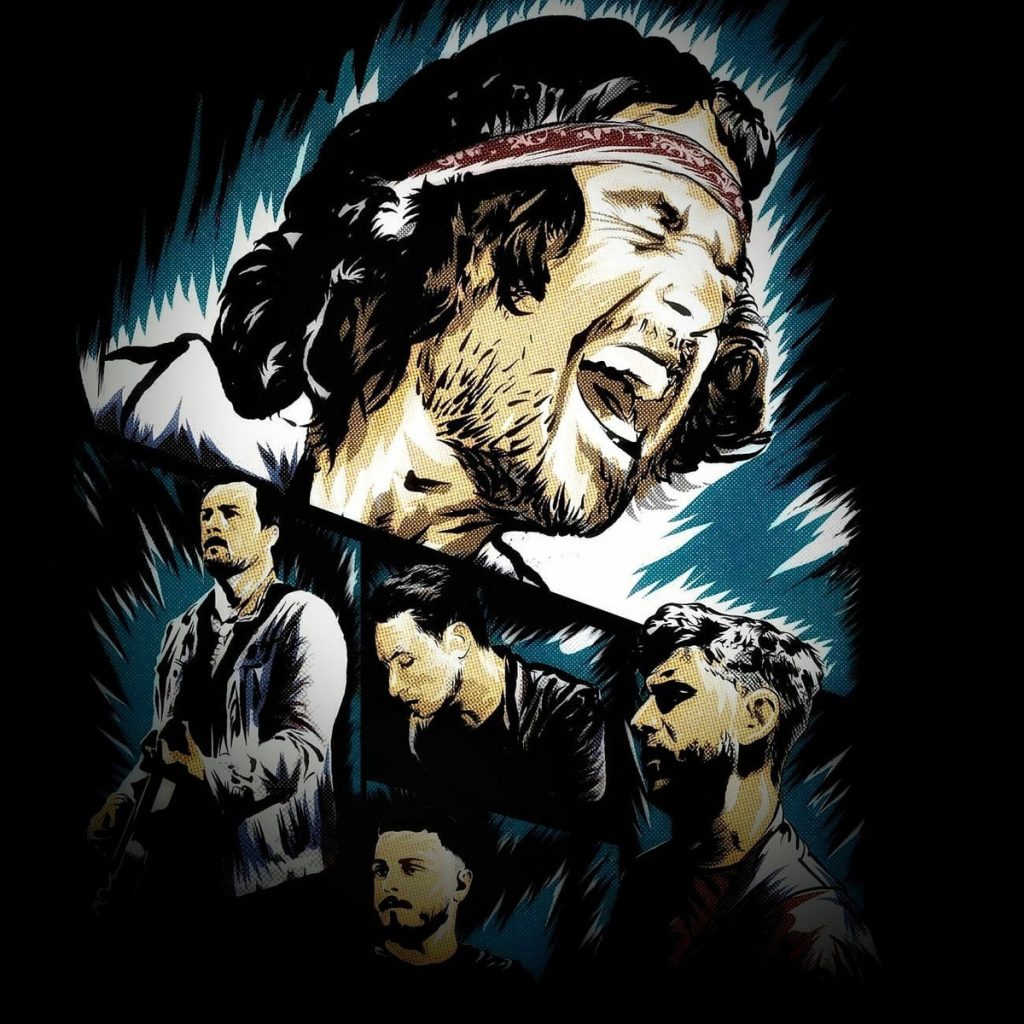 TRACK 5 – "NO GOOD"
Kenny: "This was one from the midst of lockdown. Jose came up with this guitar lick and sent it into our Whatsapp group, it had a bit of a Black Keys feel to it. The lyrics just fell out. When I'm writing I don't want it all to be about the same subject matter so for this I wanted to change scenario. It's essentially a break-up tune."
TRACK 6 – "SATISFY YOU"
Kenny: "This comes down to having more of a presence on social media, I'd started to notice a darker side to it. People giving too much credit to certain people's opinions and idiots upsetting people left, right and centre. People with those negative opinions, they don't matter, don't worry about them. They've got no lives, you're not here to satisfy them. It's a big middle finger to people like that really."
Ste: "It's the stuff we see rather than what we experience first hand with social media. During lockdown, as I said we were very grateful for the support we had online. But 'Satisfy You' touches on the negatives as Ken says, and the tempo of the tune is quite angry and punky. It's one of the faster numbers on the album and it suited the message in Kenny's lyrics."
TRACK 7 – "BETTER CHANGE"
Kenny: "It's basically someone I know who's a bit of a divvy, in a nutshell. An old acquaintance who needs to sort his life out basically, inspired by different things. So it's a tip of the hat to his situation. I haven't spoken to him for about two years, I'll gladly tell him to his face that he just needs to change."
Ste: "This is one of the tunes I thought would sound good with a big band sound to it. We got a trumpet and a saxophone to give the chorus a lift. I think Mark's drums really stand out in this one, with a bit of a motown and soul sound. It's one of my favourites on the album and again, I thought it could be a single."
TRACK 8 – "TO THE WIND I GO"
Ste: "We didn't intend to release as many singles as we have, but with this track people started getting onto it at Christmas and when we played it live with Jack coming into the fold. A lot of fans and followers have picked it out as an early favourite, so we wanted to use this as a focus tune that shows what we're all about as we gear up to release the album. We were made up with it featuring on John Kennedy's Radio X show. Since Jack joined the band he's been playing a lot of slide guitar on it which gives us a new layer live. Kenny on the harmonica and Jack on the slide just provides a great sample of what we can do as a band."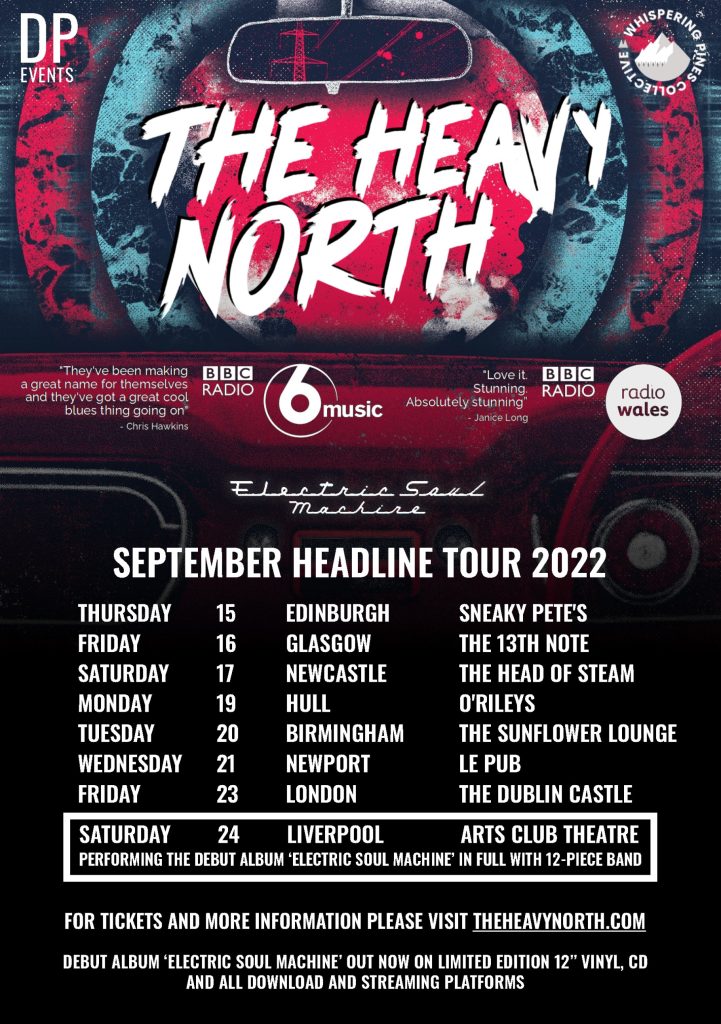 TRACK 9 – "FALLING DOWN ON YOU"
Jack: "It's the one I'm most excited to play. It's an absolute barnstormer at the end. The contrast between the first section of the song and the way it kicks off at the end, I'm looking forward to seeing how it goes down live. It's not part of our set yet but we're really keen to include it in the near future."
Kenny: "That ending, we wanted to make it sound as Pink Floyd as possible because they're a massive band in Liverpool, and we're pretty pleased with how it turned out!"
TRACK 10 – "AS LONG AS YOU'RE HERE WITH ME"
Ste: "This is the only tune that made the album from the first couple of years as a band. We've always loved playing it live and it's been a really important tune for us personally, it was one of the first we played together in Jose's studio. The opportunity to re-record and include it in Electric Soul Machine was too good to turn down, and we got a string quartet involved, a saxophone and a trumpet, so it's definitely got that big band feel. It's the ideal closer both live and for the album."
Kenny: "It's a song that seems to mean a lot to people. You see people linking arms and start swaying along, it's mad."
NC: So where do you go from here now, what is the dream for The Heavy North?
Kenny: "Probably just being able to do this as our full time gig. We all enjoy it but we're realistic at the same time. We're really appreciative of how far we've come and let's just see where this takes us."
Ste: "I'm looking forward to working on some new ideas and getting back to Jose's studio once the tour is done. I'm particularly excited to work with Jack on the new tracks, he's already brought so much to our live show. It's inevitable we are going to work on a second album in the coming months."
The Heavy North are heading out on tour in September, concluding with a hometown show with a 12-piece band, playing Electric Soul Machine in full. Head to https://www.theheavynorth.com/live for more information and ticket details. Listen to the debut album here https://ditto.fm/electric-soul-machine.
…
Follow us on our socials:
"If you could go out for a drink with any three musicians, past or present, who would you choose and why?" – That's what we ask our guests on the Fantasy Pints Podcast! Season 2 is underway now, with the latest episode below. You can check out all episodes on Spotify, Apple and YouTube, including interviews with DMA's, The Wombats, Jamie Webster, Phoenix Nights' psychic Clinton Baptiste, impressionist Scheiffer Bates and plenty more!