The current UK tour felt like a long time coming for Pale Waves, who released their second album 'Who Am I?' back in February 2021 and have waited over a year to take the record out on the road. With Heather Baron-Gracie and Ciara Doran living in the U.S, it was even more logisitcally difficult for the band during the obvious pandemic restrictions, but good things come to those who wait. If the setbacks provided an opportunity for the band to focus on making their shows 14 nights to remember, then it certainly showed.
We were fortunate enough to attend their big homecoming date at Manchester's Victoria Warehouse, where they were supported by rising local outfit, HOT MILK, and Bitters. It was the next step in their ascension up the Manchester venue ladder, playing the likes of the Ritz and Academy in the past and growing up around the local music scene where they watched bands play iconic Mancunian venues as young aspiring musicians with dreams of their own. The question was would they put a show on worthy of such a landmark career moment, and they certainly delivered.
The staging and lighting was that of an arena band, setting the scene for an opening sequence packed with hits. From 'Who Am I?' lead single, 'Change', through to earlier hits 'Television Romance' and 'Eighteen', they were wasting no time in making an impression on the evening. Popular tracks from the second record, 'Tomorrow' and 'Fall To Pieces' were well received by a hometown crowd who made a Tuesday night feel like a Saturday night, followed by a back and forth between album one and two's genre-exploring work, with Heather putting in a vocal performance of the highest calibre.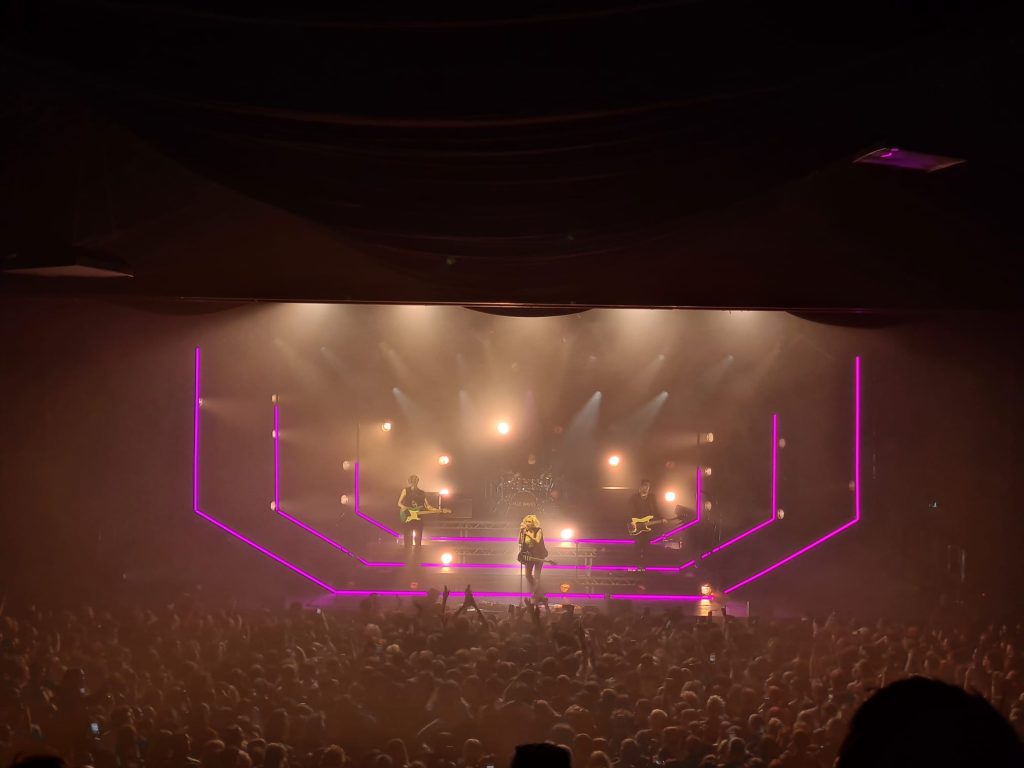 We were also treated to a new song in the shape of 'Jealousy', another sign that Pale Waves' sonic journey is set to take a rockier twist on album three. With the likes of fan favourite, 'Red', 'My Obsession', 'The Tide' and 'Easy' taking us towards the show finale, it was inevitable that the band would return to perform the remaining big hits from both records. 'She's My Religion' came first, followed by regular Pale Waves show closer, 'There's a Honey'.
We knew Pale Waves would be good, but this was a sign they were taking it to the next level. It was a gig indicative of a band who have festival headliner status well and truly in their sights, and if their forthcoming third album lives up to its predecessors, then it won't be long until we see their name at the top of some of the UK's biggest festival lineup posters!
Read our interview with Heather Baron-Gracie here – https://www.northernchorus.co.uk/2021/11/08/pale-waves-heather-baron-gracie-talks-uk-tour-new-music-l-a-more/
…
Follow us on our socials:
…
If you haven't already, make sure you check out our Fantasy Pints Podcast, where we interview a different guest each week and ask the one common question – "if you could go for a drink with any three musicians past or present, who would you choose any why?" Check out the episode with DMA's on Spotify, Apple, YouTube & more!