Glastonbury Quiz!
Glastonbury revealed its first lineup poster for 2022 yesterday, with the festival just over three months away. But how much do you know about the biggest date in the UK festival calendar?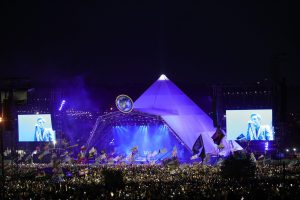 …
Follow us on our socials:
…
If you haven't already, make sure you check out our Fantasy Pints Podcast, where we interview a different guest each week and ask the one common question – "if you could go for a drink with any three musicians past or present, who would you choose any why?" Check out the episode with DMA's on Spotify, Apple, YouTube & more!