Over the years, experimental St. Albans quartet, Enter Shikari have pushed the boundaries in terms of their creativity and willingness to explore new avenues in their sound. If you compare their post-hardcore debut outing, Take To The Skies, to their highest-charting record from 2020, Nothing Is True & Everything Is Possible, it would be difficult for an outsider to understand that this was the same band.
As the sound has changed so has their fanbase, but their live shows have always had something for everybody, whether that is the Enter Shikari originals from back in 2007, or those joining throughout the recent and more accessible chapters of their journey.
In line with their recent single releases and forthcoming album release, A Kiss For The Whole World, Shikari announced a Manchester residency at the recently re-opened New Century Hall for February, March, and April. We were fortunate enough to attend the second night of the Manchester run on Tuesday 14th, so if you're heading to any of their future tour dates, here's what to expect…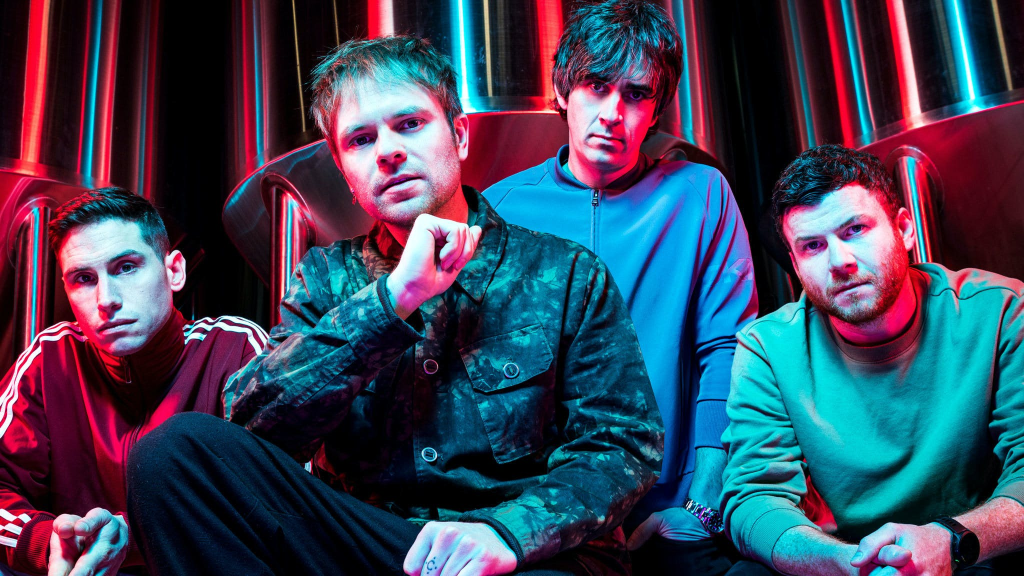 With the crowd suitably warmed up with singalongs to A-Ha and Whitney Houston, Enter Shikari entered one of Manchester's most aesthetically pleasing modern venues for the second time to an intriguingly co-ordinated light show, opening with one of the new hits, It Hurts, accompanied by a confetti explosion for the final chorus. And they weren't messing around, heading straight into Common Dreads' juggernaut, Juggernauts, and we know what kind of atmosphere comes hand-in-hand with that track.
The Dreamer's Hotel was up next, one of the more pop-leaning releases of recent times, before frontman Rou Reynolds appeared on top of the left hand side bar to the sounds of Halcyon leading into a rare outing for fan favourite, Hectic. For an opening five songs, with a frontman already in the arms of his loyal fans, Shikari had set the tone and showed just why they have been crowned "Best Live Band" an impressive five times by Kerrang and AIM.
It has always been clear on an Enter Shikari tour that the band puts a lot of effort into staging and lighting, and as their incredible light show interacted with New Century's trademark glowing ceiling, it felt like a special setting for Satellites and The Pressure's On from the most recent record. The modern theme continued, as brand new single Bloodshot followed for its live debut, with Rou explaining how good it felt to play a new song live immediately ater release, after the pandemic put the world on hold.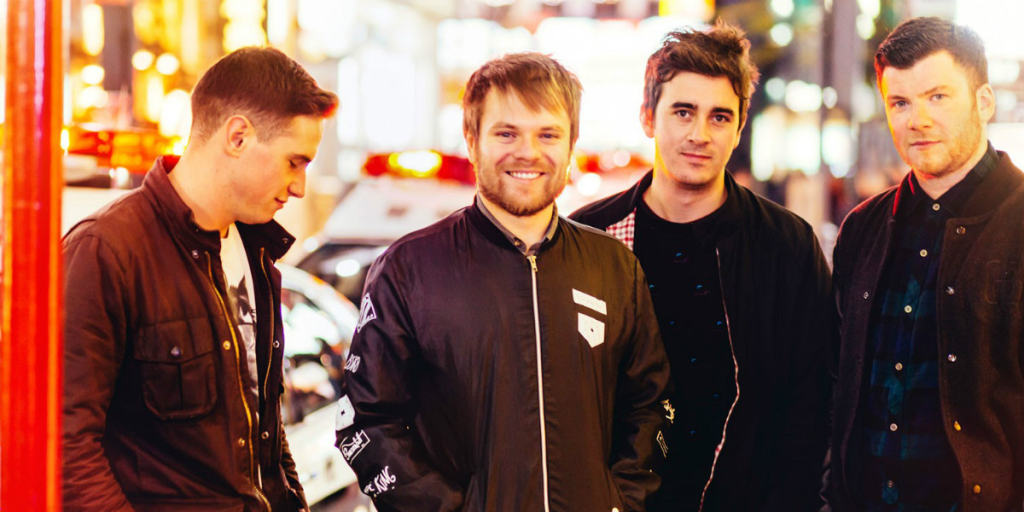 Labyrinth and Radiate followed, with Rou shouting out the fans who had been there from the start, before welcoming the new fans who were seeing the band for the first time. The crowd was evident of this shift, a mixed demographic of people all ages had came out to see the show.
(Pls) Set Me On Fire, the opener from their first night at New Century, made an appearance next, leading into recent single, Bull, with energetic special guest Cody Frost joining the band on stage following her earlier perfromance. Closing the main set was Sorry You're Not A Winner, probably the band's most famous song, but as the fans clapped along, this too took us on a sonic journey quite reflective of the band's career. First we moved into the Pendulum remix, before moving onto the outro remix released earlier this year.
"And still we will be here, standing like statues" rang out in true Shikari fashion as Rou re-entered stage to perform a heartfelt acoustic rendition of Stop The Clocks, stating it was hard to contain himself from getting carried away and playing the track in its original style. An acapella System… led into a jawdropping …Meltdown, before a mass singalong to the incredible Live Outside closed the show.
As expected, Enter Shikari delivered for their fans on the live stage. This is why their loyal fanbase buy into the band, with a setlist so diverse it presents a spectacular and unique live show each and every time. Their new album, A Kiss For The Whole World, will be released on April 21st, so make sure you check it out!
…
Follow us on our socials:
"If you could go out for a drink with any three musicians, past or present, who would you choose and why?" – That's what we ask our guests on the Fantasy Pints Podcast! Seasons 1 & 2 are available now. You can check out all episodes on Spotify, Apple and YouTube, including interviews with DMA's, Clint Boon, Robbie Knox, The Wombats, Jamie Webster, Clinton Baptiste, Scheiffer Bates, Omid Djalili and plenty more!