The Libertines have announced four special dates for 2022, where they will be celebrating the 20th anniversary of their seminal debut album, 'Up the Bracket'. The modern indie pioneers will be playing in Hatfield, Cardiff and Edinburgh, as well as an eagerly anticipated date at Manchester's Castlefield Bowl in July, where they will be supported by Sports Team.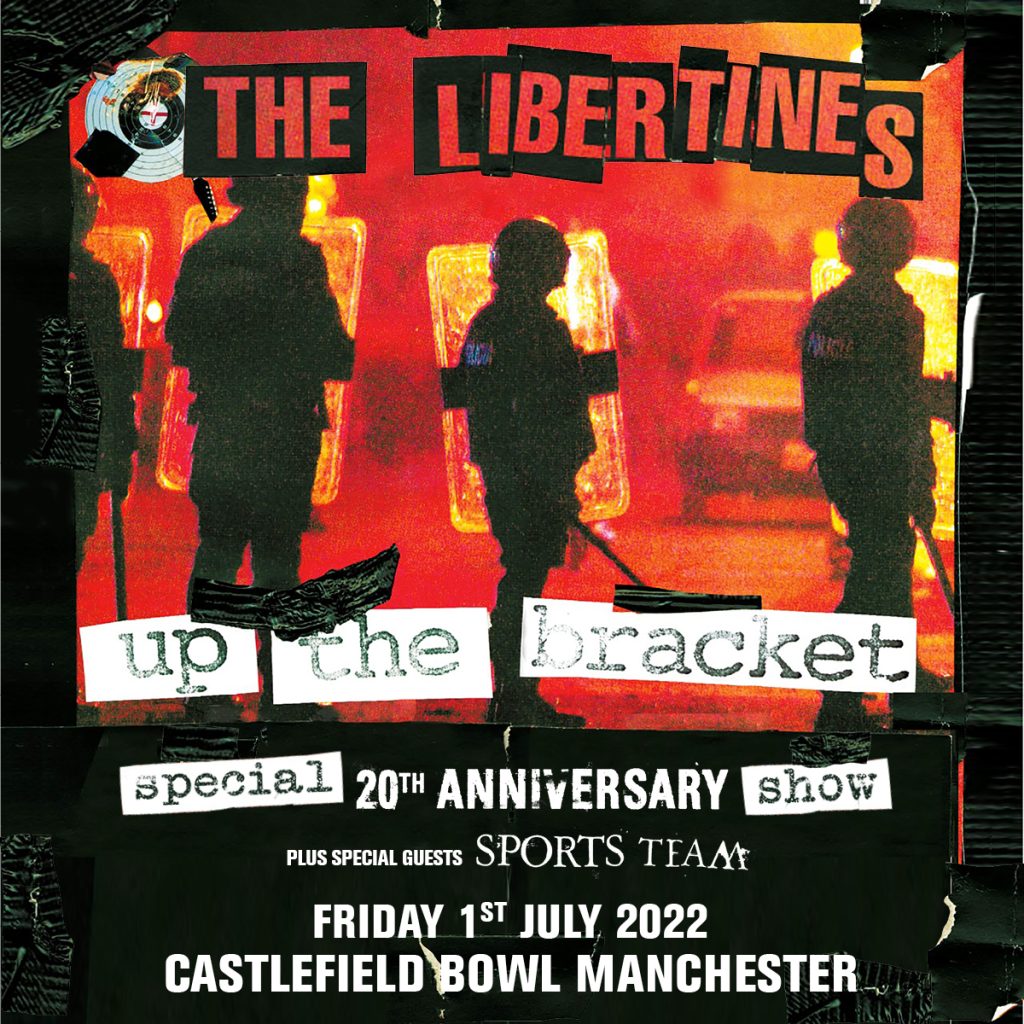 Following the Castlefield Bowl show, The Libertines will play Hatfield House on 22nd July, before visiting Cardiff's Bute Park on 5th August and finishing off the short celebratory run of dates in Edinburgh on 8th August.
In collaboration with their original label, Rough Trade Records, the band will also shortly be revealing a series of exciting new releases to mark the debut album anniversary. The band and label are inviting fans to sign up now to be the first to receive news of next year's releases the moment they are announced: https://www.thelibertines.com/   
Tickets for the Manchester date go on-sale at 9am Friday from here: http://gigst.rs/LibsSOTC
Hatfield House:
http://aegp.uk/libsLDN2022
Bute Park:
https://www.gigantic.com/the-libertines-tickets/cardiff-bute-park/2022-08-05-19-00
O2 Academy:
https://www.ticketweb.uk/event/the-libertines-o2-academy-edinburgh-tickets/11562085?pl=gigsinscotland
…
Follow us on our socials:
…
If you haven't already, make sure you check out our Fantasy Pints Podcast, where we interview a different guest each week and ask the one common question – "if you could go for a drink with any three musicians past or present, who would you choose any why?" Check out the latest episode with DMA's on Spotify, Apple, YouTube & more!