Nottingham has been the breeding ground for some quality UK bands and artists over the years, including more recently the likes of Jake Bugg and London Grammar. Now the latest band to emerge from the city is Blondes, an exciting indie group revelling in the hype following the release of their debut EP, 'Out The Neighbourhood'.
With over 15 million streams to their name since the release of breakthrough single, 'Coming of Age' in 2020, Blondes already have a Reading & Leeds performance and several desirable support slots under their belt, touring with the likes of Inhaler and Sports Team, now with an EP showing emerging signs of a band following a similar path.
'Out The Neighbourhood' was produced and mixed by Rich Turvey (Blossoms & Courteeners), along with Phil Booth, Tom Roach and Tim Speed at Coastal Sound Recording Studio. Mastered by Robin Schmitt, the EP is available to purchase and stream here: https://smarturl.it/otnpre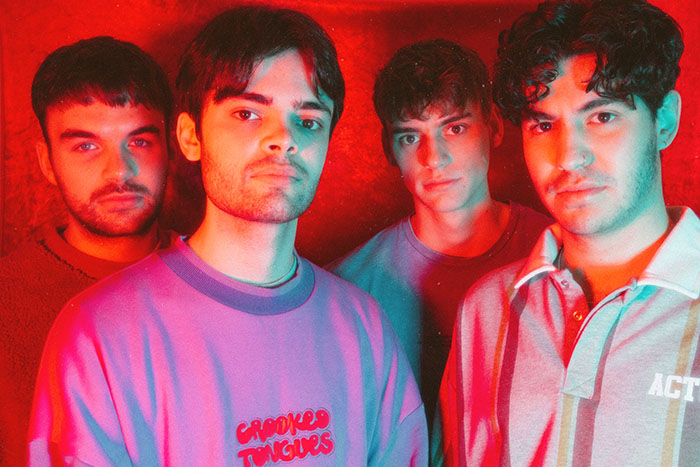 Speaking of the release, Blondes say: "Since Coming of Age took off it has opened many doors for us and exposed us to thousands of new listeners, and since then we've been driven to deliver new music that we hope will live up to people's expectations. We've been working on this EP for almost a year now with C3 Records. It's been great fun and has helped us grow as songwriters and musicians. Our team have supported us every step of the way and we're very excited to finally be able to share these songs with everyone."
Blondes have been enjoying a sense of freedom following early successes, with Out The Neighbourhood carrying a message of hope from a band beginning to realise their potential. Following the release of the six-track EP, the band also have revealed the video for the title track, directed by James Slater (Sam Fender, Blossoms, Inhaler, The Lathums). You can watch here: https://www.youtube.com/watch?v=Yq6ILhnR6dU.
They continue: "With the release of the EP, we want to continue to build on the start we have made this year, and we're looking ahead to more new music in 2022 and more shows. We've already started writing and recording new material, and we're very excited for what the future holds. We hope everyone loves Out the Neighbourhood and thanks to everyone that helped us make it."
We are predicting big things from Blondes in 2022, so make sure you keep an eye on their socials for updates on that new music which is just around the corner – FACEBOOK | INSTAGRAM | SPOTIFY| TIK TOK | TWITTER
…
Follow us on our socials:
…
If you haven't already, make sure you check out our Fantasy Pints Podcast, where we interview a different guest each week and ask the one common question – "if you could go for a drink with any three musicians past or present, who would you choose any why?" Check out the latest episode with DMA's on Spotify, Apple, YouTube & more!