Fast-rising Liverpool band, RATS have confirmed details of their debut single under This Feeling Records, with 'Patsy Decline' set for release on November 18th. Earlier this year, the popular four-piece were announced as the first signing from new music champions, This Feeling's new label, launched in partnership with Warner Music Group and ADA Label Services. 
The new track was recorded at their hometown Parr Street Studios with producer Chris Taylor (The Lathums, Blossoms) and was mastered by Christian Wright at Abbey Road. Speaking of the new single, frontman Joe Maddocks says: "We wrote this song to try to encapsulate what happens when we go out on a night out in our hometown of Liverpool – enjoy!"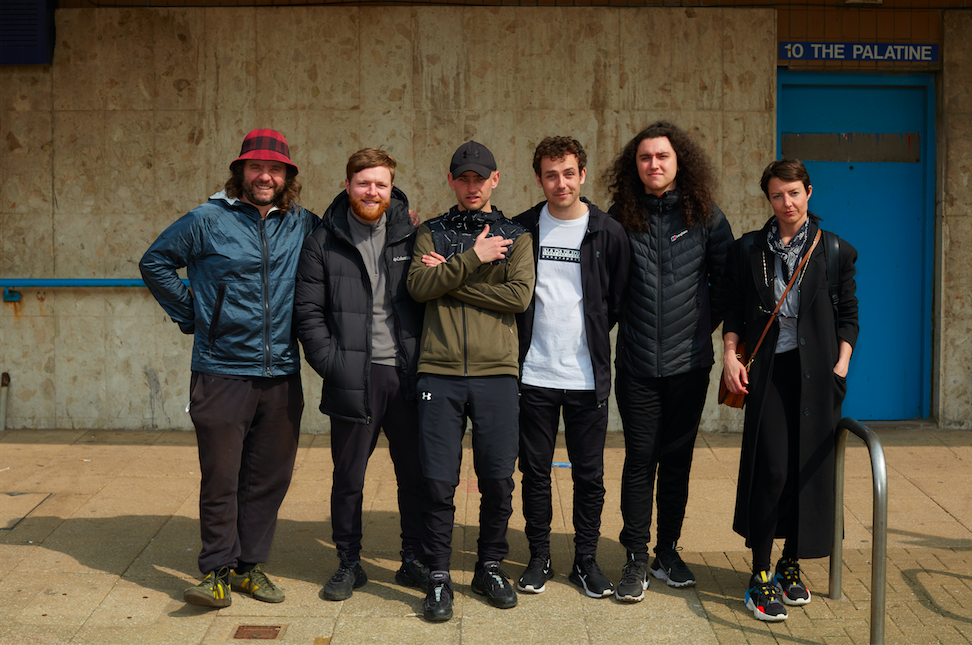 This Feeling founder, Mikey Jonns adds: "It's beyond amazing to have a label at last, after eight years of slogging around the country, we now have a real opportunity to give bands the chance to compete on the same level as their idols. I grew up listening to tiny bands on DIY Labels and I know how much it means to have full support of a label behind a release. That's what This Feeling Records is all about, putting the power back into the band's hands, and levelling up competition with the big boys 'n' girls, so we can make a difference at all levels."
Anticipation is high for the forthcoming release, which follows the news that RATS will join one of the biggest bands in indie, DMA's, as support later this month. This includes a sold out Alexandra Palace date and aligns with their own headline tour. Tickets for their headline shows (listed below) are available here and tickets for the DMA'S dates are available here. 
OCTOBER TOUR DATES
29th – London, Alexandra Palace (supporting DMA'S) 
30th – Liverpool, M&S Bank Arena (supporting DMA'S)
NOVEMBER TOUR DATES
9th – Cardiff, The Moon
10th – Leeds, O2 Academy (supporting DMA'S) 
11th – Leeds, O2 Academy (supporting DMA'S) 
12th – Glasgow, Broadcast
13th – Manchester, Off The Square (SOLD OUT) 
17th – Birmingham, The Sunflower Lounge 
18th – Sheffield, Sidney & Matilda
19th – Nottingham, Rough Trade
DECEMBER TOUR DATES
7th – Edinburgh, Sneaky Pete's (SOLD OUT) 
8th – Dundee, Beat Generator
Main photo credit: Tom Oxley
…
Follow us on our socials:
…
…
If you haven't already, make sure you check out our Fantasy Pints Podcast, where we interview a different guest each week and ask the one common question – "if you could go for a drink with any three musicians past or present, who would you choose any why?" Latest episode below!