After releasing their surprise EP, 'I Love You Unconditionally, Sure Am Going to Miss You' earlier this year, the DMA's are now back in the UK after spending the pandemic in their native Australia. The tour is well underway now, with the band finally able to take their acclaimed 2020 album, 'The Glow', out on the road to cities such as Edinburgh and Hull.
We spoke to guitarist, Matt Mason, shortly after the DMA's landed in Manchester. We discussed the EP and their feelings ahead of the UK tour, which includes eagerly awaited dates at London's Alexandra Palace and three nights at Manchester's O2 Victoria Warehouse. We also talk about the band's affinity with the North, plans for new music and lots more!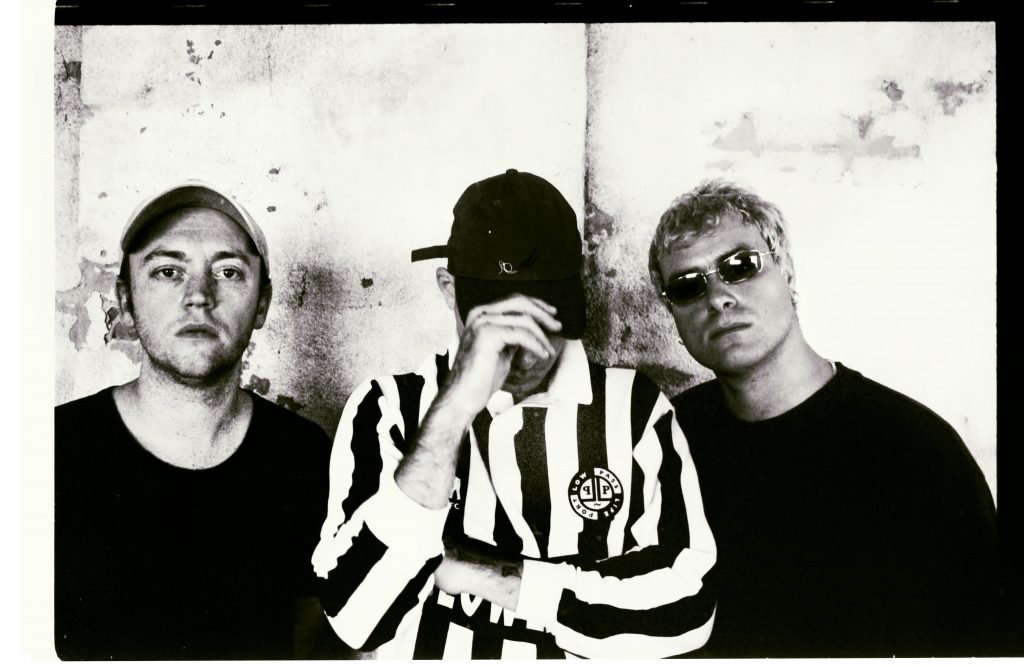 NC: So you're back in the UK, how are you finding it over here and how frustrating was it being unable to visit and tour?
Mason: "I did enjoy having a bunch of time off, it was nice to just chill in Sydney for a while. But the fact we'd released a record and couldn't play the songs live was disappointing. You write the music, record it, and then the other half of the process is playing the songs live. It's good to finally get closure on the album by performing it."
NC: Have you been able to do much since being over here or has it all been about jet lag recovery?
Mason: "Get this, I hate being jet lagged. So because Sydney is 10 hours ahead, for the 10 days before we left I went to bed an hour earlier each day. It did mean I was waking up at midnight and making coffee. It wasn't easy and I don't know if I'll be doing it again! We've just been hanging out and trying to be healthy this time. We went to the organic market and have been for lots of runs and walks. The guys went for a walk around Chorlton Water Park yesterday! I got the train to Sheffield to buy a guitar but besides that just chilling, rehearsals start tomorrow!"
NC: How much had the band seen of each other when you were over in Australia?
Mason: "We weren't allowed to travel 5km away from our own houses, so not that much. Joel was in New Zealand, Johnny lives in Melbourne. I was just chilling with my girlfirend and working on some projects. I did see Tommy quite a bit because he lives near me. Joel actually just flew in and it'll be the first time I've seen him since Brixton, which is crazy!"
NC: Brixton was one of the last shows before the world turned upside down, what are your memories of that one?
Mason: "It was sick. I think that was the magnum opus show for us. I'm glad we filmed it too. It felt like we were putting live music out there at a time when nobody could play. The first gig we played over here was at Brixton supporting Courteeners so it was cool to go back there and play our own headline show. There were heaps of mates there too, which was great."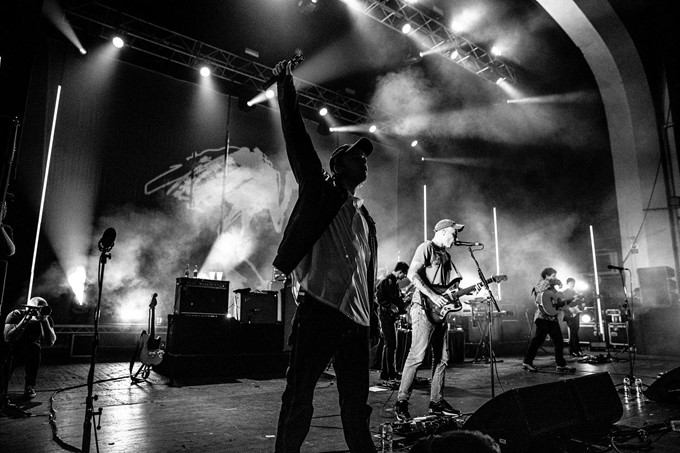 NC: You were playing the bigger stages and really seemed to be developing at a rapid pace before lockdown, is it about hitting the ground running again now with the tour?
Mason: "That's the plan, to pick up where we left off. We're not the best at social media but with the album and EP together we managed to put enough music out there to make sure people didn't forget about us!"
NC: We'll talk about the EP now then. Why did you decide to go for an EP rather than looking towards the next album?
Mason: "When you're recording an album, management and label take it way more seriously. We need artwork and a big release schedule around it. With the EP we didn't need to do any of that, it was chill. We couldn't be bothered with everything that comes with an album, we thought we'd do it really cheap and spend a week in the studio. The artwork was just an old photo that we found lying around. We dug back into our roots to create the sound and philosophy around it. Low risk, low stakes and we did it for a bit of fun. We want to do another one when we go back to Australia."
NC: How difficult did the pandemic make the writing and recording process?
Mason: "It was so easy. We called up the guy who recorded Hill's End and he was free for a week, we managed to book into the same dingy studio to create the same atmosphere."
NC: What was the thought process behind going back to your roots for the EP?
Mason: "I don't think we've changed too much over the years, but I suppose we have. Not that we'd heard anyone saying this but we thought we owed it to our early fans to put something out there more reminiscent of our early material. We know there is a lot of people who like that stuff, so we thought it would be fun to do and it'd be easy, making a bunch of people of happy and we love that stuff too so let's just do it!"
NC: Can we expect to hear the new EP on tour?
Mason: "Not the full EP because this is the album tour, it's the first chance we've had to play The Glow. But we're definitely planning to play one or two."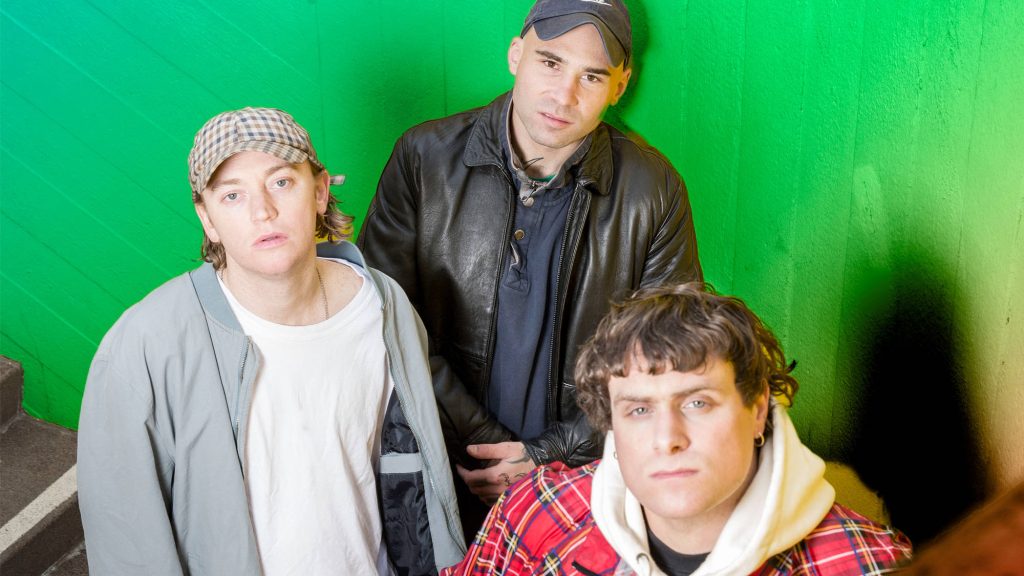 NC: Are there any places you're particularly excited to play on the UK tour?
Mason: "All of them. Every night has something good, we have friends in every city now. The north were the first to embrace us, we had some crazy shows up here, so any show up there will be great. Scotland is always crazy, they're always so intense. You've got to see the crowds to believe it. We always thought we'd end up a northern band and maybe not do so much down south. But Alexandra Palace is going to be our biggest show to date over here, in a city we never thought we'd be able to do that well in, so that is huge for us. We're going to Ireland too and we haven't been there in so long so it'll be good to return. We were a bit turbulent back then so it'll be nice to go back with clear heads and embrace it properly. I think we'll enjoy this tour a bit more because we're being more sensible."
NC: It's interesting you talk about how the north has been a kind of second home for the band, what's your perception on why that is?
Mason: "We're from Australia so for us to be embraced by a part of a country is strange. Tommy's family is from Liverpool so his ties with the north had a huge influence on him as a person and comes out in the music. He has a northern soul, I guess. But also the first time we ever came to the UK was to support the Courteeners, that was a big opportunity for us. They are so massive in the north and this also has a lot to do with it, it was a foot in the door. Our influences are northern too, so there's a bunch of reasons. The way people dress in Sydney is also similar to the way people dress in the north, so there's a bit of an image thing going on as well."
NC: So what's the plans for DMA's next year after the tour?
Mason: "We've got heaps of new music planned, maybe another EP and hopefully some UK festivals. If people want us there, we'll play them. So lots planned!"
You can listen and watch the podcast version of our interview with DMA's on Spotify, Apple and YouTube (see video below), where you can also hear Mason's three 'Fantasy Pints' picks and some additional chat and questions! For all the ways to listen, visit HERE.
…
Follow us on our socials:
…
…
If you haven't already, make sure you check out our Fantasy Pints Podcast, where we interview a different guest each week and ask the one common question – "if you could go for a drink with any three musicians past or present, who would you choose any why?" Latest episode below!