Miles Kane is back next week with his brand new album, "Change The Show", a musically uplifting fourth solo record from the Wirral musician. Also known for his work in The Rascals, Jaded Hearts Club and of course The Last Shadow Puppets alongside Alex Turner, the new chapter of his widely acclaimed solo career sees Miles at his most self-reflective, yet with tunes ready for the dancefloor and a huge UK tour just around the corner.
The record was created at the studio of Sunglasses With Jaws, an experimental group from London, and includes singles, "Caroline", "See Ya When I See Ya", "Don't Let It Get You Down" and "Nothing's Ever Gonna Be Good Enough", the latter seeing Miles collaborating with Corinne Bailey Rae.
We spoke to Miles Kane all about the new record, including the collaborations, the key messages from the album and the song he's excited for fans to hear. We also discuss the UK tour, his thriving hometown music scene in Liverpool and plenty more…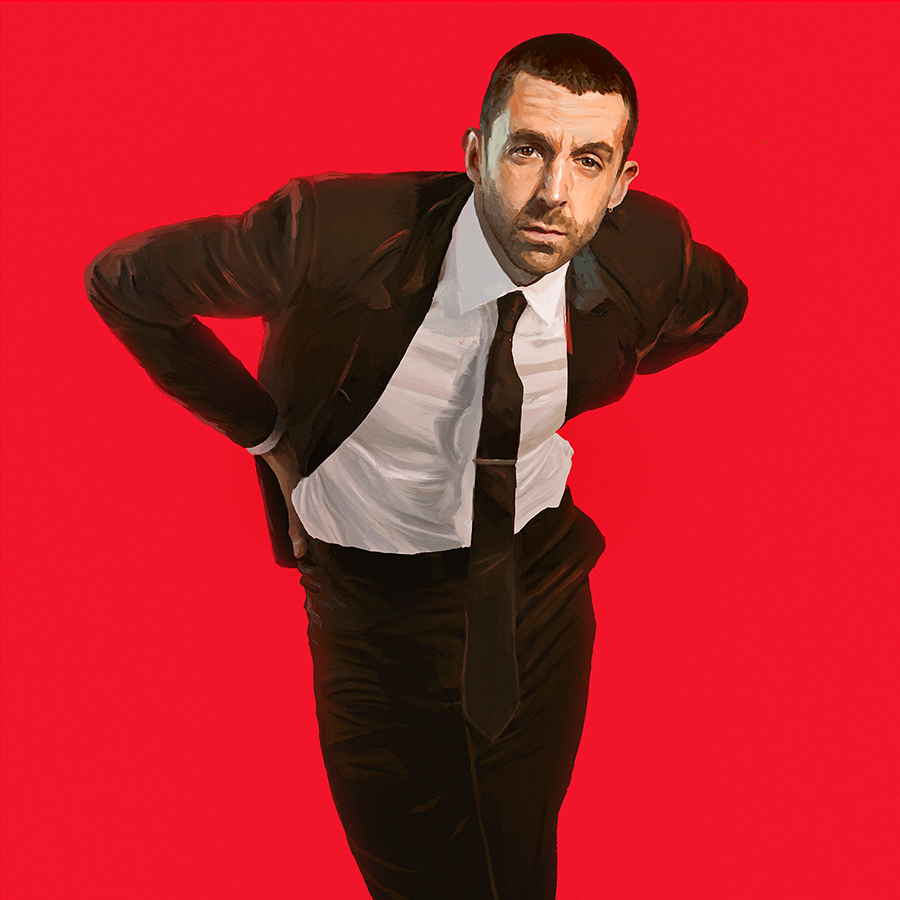 NC: You've managed to write an upliftting album during what have been some challenging times, how have you found the process?
Miles: "It's a juxtaposition of having relefective and intense lyrics looking at bettering myself, which can be quite dark at times, alongside uplifting music, but that's what creates the aesthetics of the album. It's a bit more Motown and grooving so people can dance to it. I've always wanted to make an album like that so it felt quite natural."
NC: You linked up with Sunglasses For Jaws on "Change The Show". What influence did that have on the album and how did the situation arise?
Miles: "We have mutual friends and I'd see them out and about now and again, they'd always be like "come down to the studio" and I batted it off for a while, to be honest. But one day I had new songs and I wanted to demo them so I went down there, it completely blew my mind. Their playing style and tastes are so in vogue with what I like. Everything I was mentioning they were referencing, from old Motown tracks to mad Turkish tunes. Their knowledge of music was so on point with mine and it felt amazing playing together. Their studio was just in a warehouse – no frills, not even a kettle but it felt great, I loved making it."
NC: You also collaborated with Corinne Bailey Rae on "Nothing's Ever Gonna Be Good Enough", how did that one come about?
Miles: "It's one of them, we've known each other for a long time. She did the harmonies on my first album over 10 years ago. Anyway, I'd had a few bevvies one night and was dancing around the kitchen, one of her tunes came on and I just texted her saying "hope you're well, I forgot how good that tune was". It rekindled our friendship and we started sending each other demos. She messaged me saying she couldn't stop singing this tune and I said let's make it a duet. I'd wanted to do a proper duet, not just a token singer on a chorus, back and forth with a story that means something. So we did it and it felt like the icing on the cake for the record. It all fits together even though you maybe wouldn't expect it to."
NC: Do you think it was working with Alex in The Last Shadow Puppets that influenced the desire to duet with artists and will we see more of it in the future?
Miles: "Yeah I like a duo, whether it's the Puppets with Al or the idea of a full duet album in the style of what myself and Corinne produced. So I think in the future it's something I'd definitely be interested in doing, the male / female duet has always resonated with me."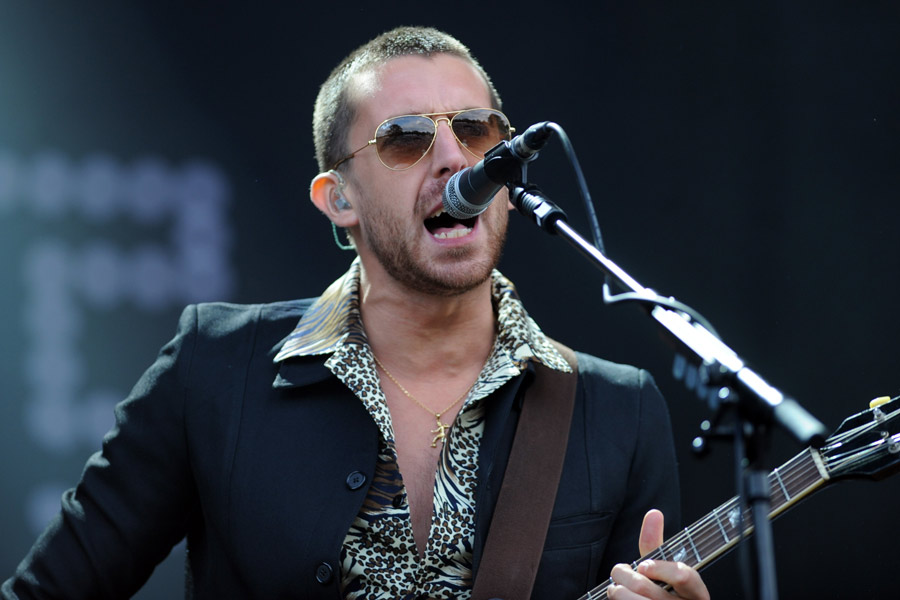 NC: Are there any tracks from "Change The Show" that you're particularly excited for fans to hear when it comes out?
Miles: "I like the track order of this album and how it feels from start to finish. It opens with a track called "Tears Are Falling", which is a slow one and feels like a bold move. But for me it just sits right there, the lyrics are so visual and it gets your attention. So to open it with that is pretty cool and it stands out for me."
NC: With you highlighting the importance of the tracklist order on the album, do you feel there are certain messages or stories people are going to take from the record as a whole?
Miles: "There's so many really. You're talking to yourself quite a lot in it or talking to a friend who's in need. It addresses our worries, addictions, good habits, bad habits. It's like a therapy session but in an album, to be honest."
NC: Do you feel this is the most self-reflective side to Miles Kane people have seen so far?
Miles: "I just write lyrics for myself to be honest and I do use my tunes in a therapeutic way. That's what I find comfortable and I'm not afraid to say it how it is. I find admitting your wrongs quite healthy. My tunes are about my insecurities, that's what I write about, but maybe on this one I'm a bit older and I've learnt more about that side of life so I feel more comfortable to express it for sure."
NC: How do you view "Change The Show" as a development or progression from "Coup De Grace"?
Miles: "The last album is definitely more aggressive and heavier musically, but it's all the same world. In my head they don't seem too different but maybe I'm too close to it."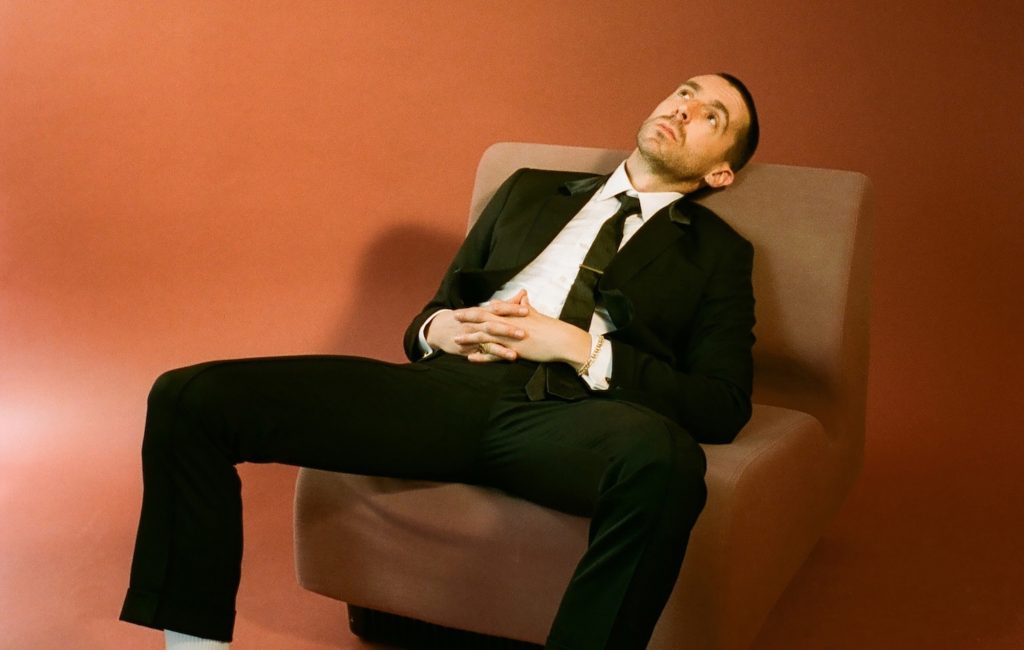 NC: You've got the tour this year which has just been re-arranged, is it hard to get ahead of yourself and excited about playing live with so much uncertainty still?
Miles: "It's tricky, I really hope everything goes ahead as planned now. It's hard because there's an apprehension around it and people are apprehensive to attend these events at the minute. I'm just doing all I can to make it the best show, I've got an amazing band and we're pulling out all the stops because it's been so long since we've been out on tour. I'll give it my all."
NC: So what changes have you got lined up for the live show and where are you excited to play?
Miles: "The band has new members in it, such as Hollie who sang harmonies on the record. We've got a new drummer and new guitarist, so there's about six of us now. We'll have some screens behind us with videos. There'll be a big intro, a theatrical rock 'n' roll show is what I'm going for. In terms of where we're looking forward to playing, I say just bring on everywhere, I'll play anywhere, I'd play in someone's back garden if I have too!"
NC: You'll be returning close to home on the tour, how close are you to the Liverpool scene because it seems to be thriving at the minute?
Miles: "It does, doesn't it. You've got Jamie Webster and Crawlers off the top of my head. I was up there recording with my cousin and there's a great energy at the minute. Red Rum Club as well, there's definitely some great bands coming out of there."
NC: And finally, what else can we expect from Miles Kane in the near future aside from album and tour?
Miles: "Possibly some new Jaded Hearts Club tunes soon. I take a back seat with that one really and just sing, but hopefully we can do some gigs too because that's where we will excel. It's the perfect band, playing old crowdpleasing tunes to a good crowd. I'll also be writing songs and seeing where that takes me. I'd love to get some more new music out at some point."
Miles Kane's new album, "Change The Show", is out Friday 21st January! Miles will also be opening a pop-up chicken wing shop on the same day in Hackney, you can pre-order here – https://mileskane.com/crispychicken
…
Follow us on our socials:
…
If you haven't already, make sure you check out our Fantasy Pints Podcast, where we interview a different guest each week and ask the one common question – "if you could go for a drink with any three musicians past or present, who would you choose any why?" Check out the latest episode with DMA's on Spotify, Apple, YouTube & more!