Iconic Liverpool band, Echo & The Bunnymen recently announced the reissue their first four albums – Crocodiles, Heaven Up Here, Porcupine and Ocean Rain. Available from 22nd October from all music retailers, it will be the first time in many years that fans will have the chance to get their hands on the vinyls.
Still basking in a strong musical legacy, the Bunnymen will also set off on their much anticipated rescheduled UK & Ireland tour next year to celebrate 40 years of music, including stops at Liverpool's Philarmonic Hall, Manchester's Albert Hall and Glasgow's Barrowland.
We spoke to guitarist, Will Sergeant about the vinyl news and upcoming tour, as well as Will's latest book "Bunnyman: A Memoir", the Bunnymen's influence on music today and plenty more!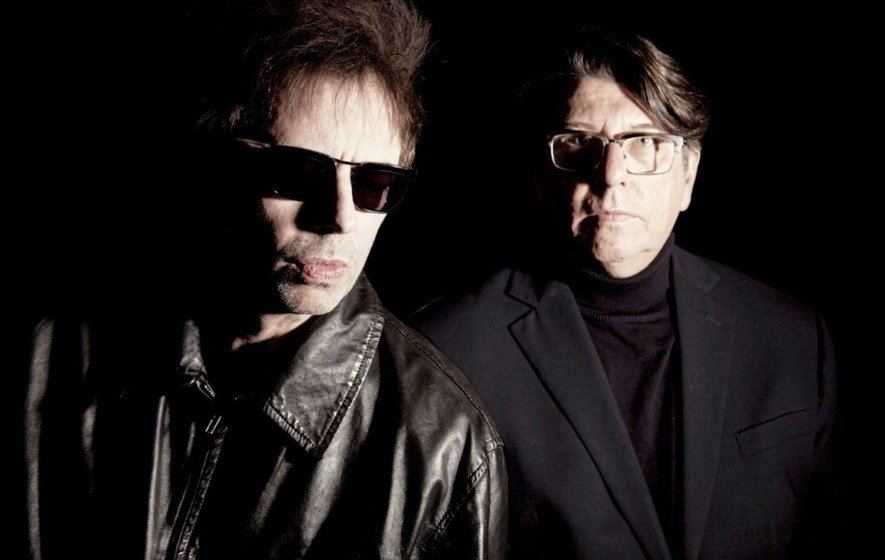 NC: You recently announced the re-release of the first four Echo & The Bunnymen vinyls, what was the thought process behind doing this now?
Will: "We'd been saying for years that they should be out on vinyl and the label have now agreed. The vinyl thing has become a big deal again so it made no sense as to why the Bunnymen records weren't out on vinyl again. It's been out of our hands really in terms of leaving it until now, but I'm chuffed that they're doing it. I love vinyl, it's one of my obsessions."
NC: So was it no surprise to you when the popularity of vinyls surged again?
Will: "Well I'd never got rid of mine from when it first kicked off. Whenever we went on tour I'd always take a small suitcase inside my bigger suitcase because I knew it would end up full of vinyls. Especially in America, there are some great record shops over there so that's where we'd spend our time before soundcheck. I particularly love the second hand shops but I also admire the larger stores like Amoeba Records in Los Angeles and San Francisco. There's also one in Boston called In Your Ear Records and it's just chaos down there."
NC: A lot of people are welcoming the news because it's been so long since these albums were available on vinyl. What is your perception on the impact and musical legacy of these four albums?
Will: "I put on my Twitter recently, 'which one of these classics is your favourite?' And some geezer said, 'you call your own records classics?'. But they are classics! Anything over 25 years old is a classic, but to me they're just great solid rock records and that's all I wanted us to do. We were firing on all cylinders at the time and anything seemed possible. We didn't know a lot about recording, Rockfield Studios opened up a whole new world to us. All I ever really aimed for was to be a known band that lasts forever, and putting the vinyls out again has shown that there is still lots of interest."
NC: Do you still hear Echo & The Bunnymen influences when you listen to new music today?
Will: "Here and there but not too much. Certain bands openly admit that they were influenced by us. Our influences were from the 60's when The Beatles really took it to a different level and that's still impactful today. George Martin was a big part of that, he was all about finding weird sounds and different ways of recording. This took music to a new dimension."
NC: Do you listen to much new music and are there any bands you're particularly enjoying? Especially in Liverpool, there seems to be an influx of strong talent breaking through.
Will: "Not really to be honest. I used to DJ in Liverpool when I was a bit more involved in the scene but it feels a bit weird getting into new bands now because I'm getting on a bit. I feel like new bands might be like 'clear off Grandad, what are you liking us for?' And also everything you hear, you've heard something better in the 60's and 70's!"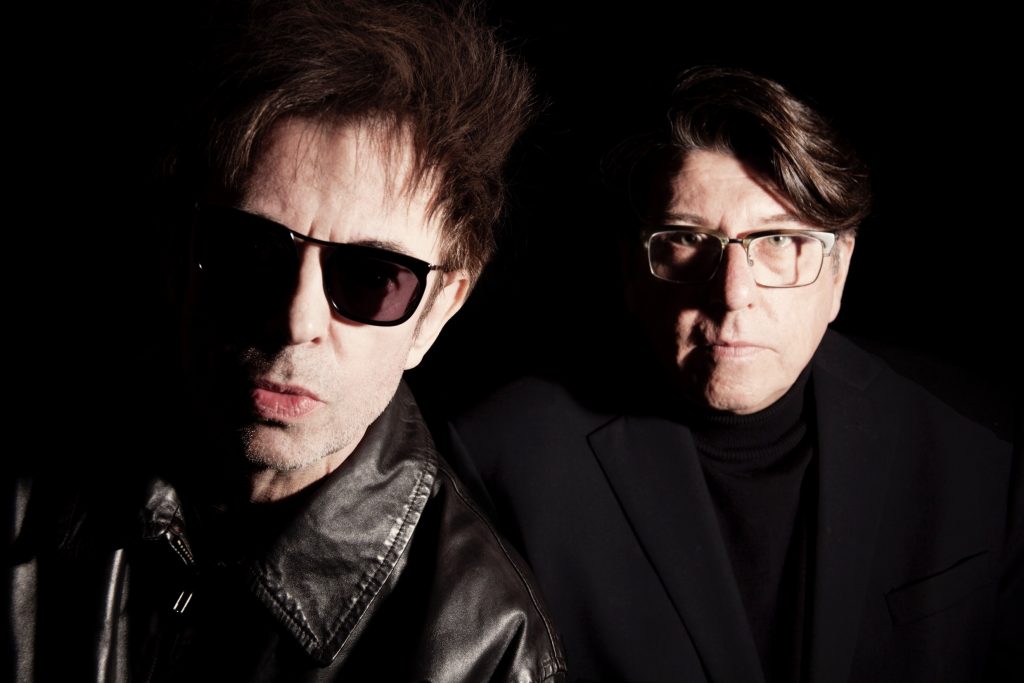 NC: How did you find the lockdown, did you try your hand at any virtual music or keep yourself to yourself?
Will: "I don't live in Liverpool anymore, I live about 20 miles up the coast. I don't see many people anyway so in that sense nothing much changed. But I had my book to focus on, the lockdown actually helped because I could focus on it without too many distractions."
NC: And how did it feel to finally get the book out there, the reception must have been nice?
Will: "Everyone was really chuffed, the publicist was so pleased. Everything seemed to be about getting in the Sunday Times Bestsellers list, this was apparently the thing I had to do. But I've really enjoyed the process and it's coming out in America soon so there'll be more promotional work to come."
NC: What can people expect from the book?
Will: "It's basically my life from three years old, my adventures in school. It's very nostalgic, coming from a time when kids were allowed to play out all hours doing anything to entertain ourselves. I talk about the point I started noticing music and seeing bands, then I was buying records and working a job for five years before things really kicked off. It goes up to the first period of the Bunnymen that's never talked about, the first 10 gigs and the spark that ignited it all. The book ends in 1979 on the eve of Pete de Freitas joining when things started to change. So the next book will pick up from there and the adventures we had after that."
NC: Is there any new music on the horizon for Echo & The Bunnymen?
Will: "Yeah we're doing a new record. The pandemic put it on hold for a while but we're still planning on finishing it off, we're just waiting on getting it together."
NC: What do you believe is the secret to longevity and still having the passion to create new music 40 years on?
Will: "A lot of that drive comes from Mac (Ian McCulloch). He's always writing and coming up with new stuff. And to be honest, I've never had a problem being creative. I'll flip from one thing to another, whether it's art, music, books or cooking. I don't know what it is it's just always been within me, so there's never been an issue with anything drying up."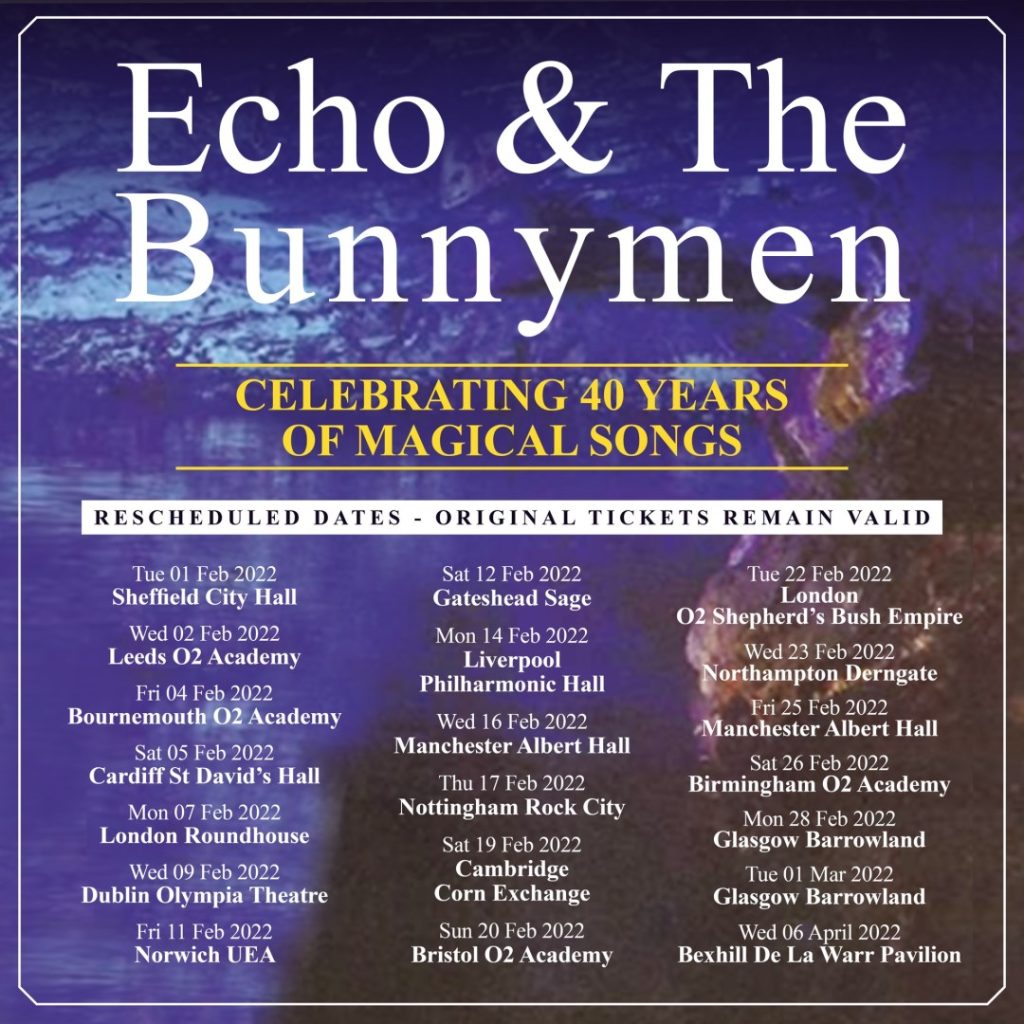 NC: Your tour kicks off next year, does this feel like a long time coming?
Will: "Yes it's been postponed a number of times. It's a bit daunting, to tell you the truth. We haven't played live since 2019!"
NC: Is there anywhere in particular you're looking forward to playing next year?
Will: "That's easy – Barrowlands! There's nothing better than that crowd, it's the best we've ever played to and we've not done it in a while. Scotland in general is always really good, people just tend to let themselves go a bit more rather than just standing there being judgemental."
You can pre-order the reissued albums here: https://lnk.to/EchoandtheBunnymen_Vinyl.
The Bunnymen will set off on a UK & Ireland tour next year to celebrate 40 years of music. Tickets are available here: https://www.gigsandtours.com/tour/echo-and-the-bunnymen.
Photo Credit: Alex Hurst – https://www.alexhurst.co.uk/
…
Follow us on our socials:
…
…
If you haven't already, make sure you check out our Fantasy Pints Podcast, where we interview a different guest each week and ask the one common question – "if you could go for a drink with any three musicians past or present, who would you choose any why?" Latest episode below!