Ahead of the release of their forthcoming album, 'World I Understand' (out November 19th), The Sherlocks have announced details of a 2022 UK tour. The 11-date tour will take place across February and March next year, following this month's 'Keep Our Independent Venues Alive' shows. The full list of dates is below!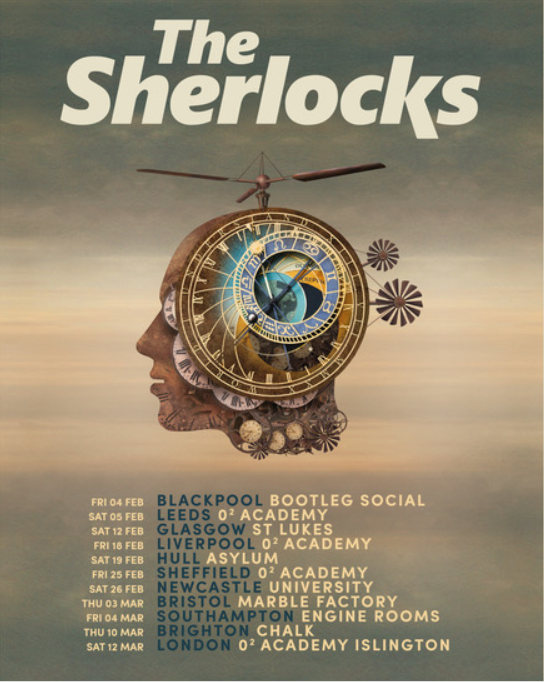 Speaking about the tour, frontman Kiaran Crook says: "We can't wait to get back out on tour with this new record. It is without a doubt our strongest one yet, and one that's readymade for the live gigs. It's gonna' be an absolute monster of a tour and we look forward to seeing you all at the front soon!"
You can qualify for an exclusive pre-sale by pre-ordering the new album before Thursday. General sale is Friday at 10am. For ticket and pre-order details, head to https://www.thesherlocksmusic.co.uk.
It is the next step in The Sherlocks' triumphant return, after facing the adversity of parting ways with half of their band members and rebuilding with a new sound. You can read our interview feature with the band here, or watch the clip below where frontman Kiaran Crook discusses the new band members and album.
…
Follow us on our socials:
…
If you haven't already, make sure you check out our Fantasy Pints Podcast, where we interview a different guest each week and ask the one common question – "if you could go for a drink with any three musicians past or present, who would you choose any why?" Latest episode below!