Glaswegian rock five-piece, Mason Hill, stormed into the UK Top 20 album charts earlier this year with their debut record 'Against The Wall'. Fusing together the best in classic and modern rock, the album was five years in the making and peaked at number 1 in the UK rock album chart. It was the first time a rock band had debuted in the UK Top 20 since Greta Van Fleet in 2018, and the first time a British rock act debuted in the UK Top 20 and #1 in the UK rock album chart since Royal Blood and Lonely The Brave back in 2014!
 
It was an incredible achievement for the band during a pandemic when there has been no traditional retail, no live shows or touring opportunities. The innovative marketing campaign, run in collaboration with 7Hz Productions (ADA), involved a six month fan building initiative utilising social media and livestreaming, and Mason Hill are now looking to capitalise on the success as we move towards a brighter future.
We caught up with Scott Taylor (vocals) and Matthew Ward (bass) from the band to discuss the debut album, chart success, what the future has in store for Mason Hill and plenty more!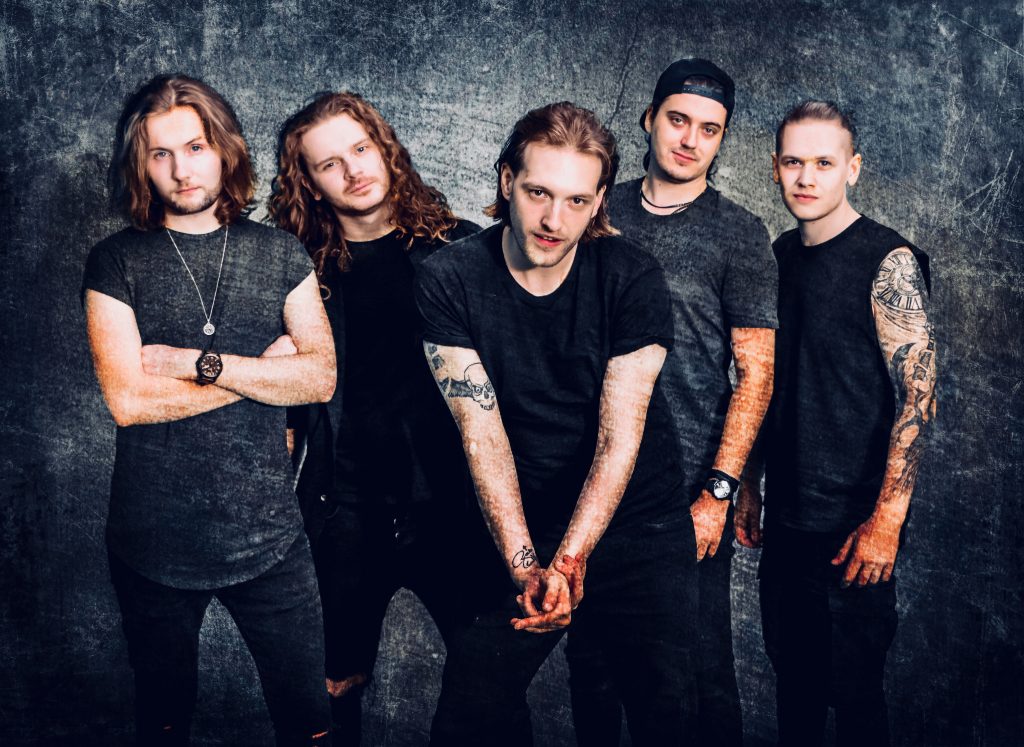 NC: You've mentioned it has been a rocky road over the course of the five years leading up to the debut album, how has the band developed over this period?
Scott: "The lineup has been pretty much constant since the start. We learnt the hard way in the music industry, we got to live through the autobiographies we read as kids."
Matthew: "Now that's out of the way we're looking forward to carrying on with the good stuff!"
NC: How has the pandemic affected the band and your preparations leading up to the debut album release?
Matthew: "It's affected everyone in similar ways in the music industry. We actually finished recording the instrumental side of the album in late 2019, and as we went into 2020 it was just the vocals left to do. We were all ready for a May – September release, buzzing to finally get it out because there had been numerous delays beforehand for various reasons. So we were so excited to get the album into our fans' hands, and just as Scott flew over to New York to lay down the vocals, lockdown hit. Luckily, we got Scott back from the U.S., which was touch and go for a bit, then we had to delay again. That was the biggest setback, it felt like a final delay and we were worried the fans wouldn't accept that. We put it off until March and were hoping we could tour it, that's coming in September and we're chomping at the bit to get out there. I think lockdown definitely helped us creatively. We worked in different ways to before but we're just ready to be a rock band again and get out on the road."
NC: So what has the reception been like since release without live shows to perform new material?
Scott: "It's been a bit surreal getting the information through a computer screen. We are living the dream and we'll keep pushing ourselves, we've never had anything else to compare it to so this is just the way it is for us. We are social people though, so we can't wait to get back out playing live and actually see fans' faces. Thanking our fans in person is something we'll always strive to do."
Matthew: "Without the fans, we wouldn't have made the album. It sounds cliche but it couldn't be more of a reality for us. They helped out with the pre-orders a year in advance and forgave us for the delay, and the reception has been amazing to be honest. From what I've read, it all seems positive. No-one shouted at us for changing 'Where I Belong', the ballad from the album. It's a special one for the crowd and we were expecting hatemail for changing it, so it was a big sigh of relief when it was well received."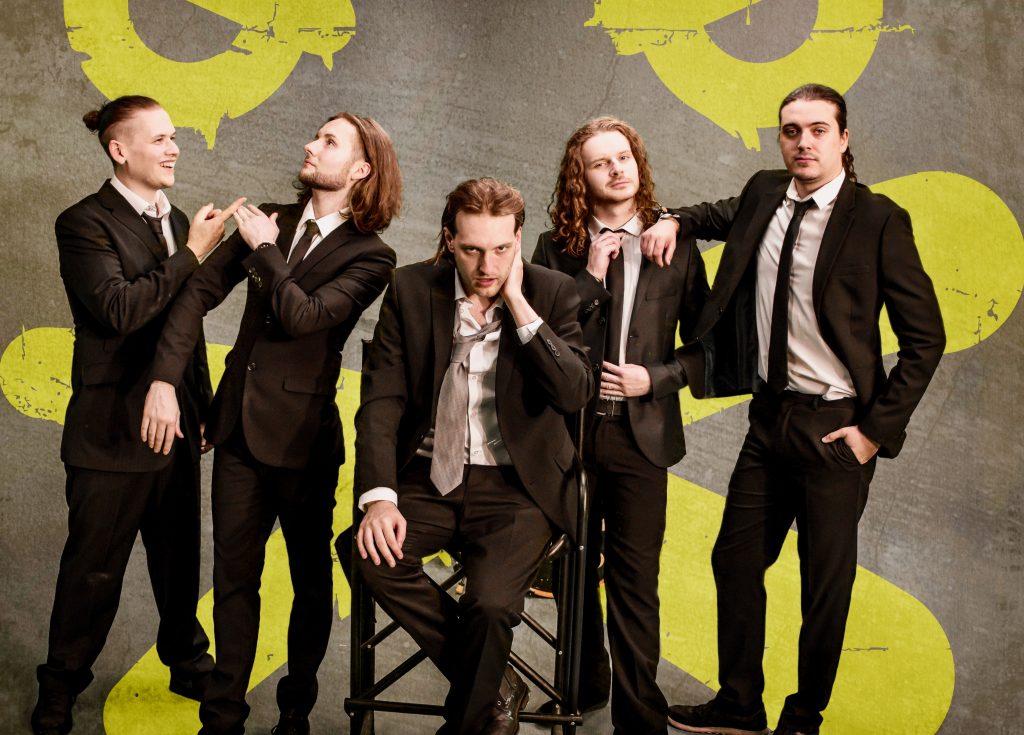 NC: So what was the thought process behind changing the style of 'Where I Belong' for the album version?
Scott: "It's like the oldest song we've got. I wrote it when I was 17 and it was the first song we released that we'd play live and people would sing it back to us. To see a fully grown, 60-year-old biker man in tears was quite weird to see, the moments we've had with this song will always stay with us. Sometimes you need an experienced touch later down the line to look back with clearer eyes and get the structure a bit tighter."
NC: This album encapsulates the first five years of the band and closes the first chapter, do you feel pressure as a rock band to innovate with your music moving forward, with the whole 'guitar music is dead' nonsense branded about?
Scott: "I feel like in that sense, our sound just develops naturally. We want to be progressive with our albums, but we'll not go into the next project with an idea of how we want it to sound, it will take its own direction. We've finally found a sound we like so that won't change too much. We are actually writing the second album now and I'm loving the stuff. And if anything has changed, I'd say it's a bit more groovy!"
Matthew: "You hear that 'guitar music is dead' comment every other week, but then you see a rock band get the number one spot the week after. I glance over at Germany and see massive arenas filled with hard rock and metal. I understand where the mentality comes from because if you look at modern day millionaire 'rockstars', they're all doing hip hop and other genres, or just autotuned rubbish. In terms of our music, that definitely was a chapter, you can hear that. But you can also see the progression in the newer tracks. We'll never sit down with a blueprint and say 'this is where we need to be in x amount of time', so any progression will be organic rather than forcing it. And it will always be because that's the way we want it to be, rather than chasing a higher chart position or anything."
NC: Speaking of chart position, the debut album charted in the UK Top 20 and top of the UK Rock Charts. Were you expecting it to do so well and how did it feel to see your name up there?
Scott: "When we started, we were told between 40 and 80 would be a good position. The midweek chart came out and we were at 6, we were just stunned. We went full speed ahead with our campaign then, we didn't think about it for a minute and just powered through until the very end. When we found out we'd stayed in the top 20, we couldn't believe it. Then we received the email saying we were the first since Greta van Fleet and the first UK band since Royal Blood, it was amazing!"
Matthew: "That whole week is just a blur. Not a chance in hell were we expecting it to do so well. We've got our team to thank for some of the cool social media promotion ideas. When we found out we couldn't tour it, we had to think innovatively about how we could promote the record and it worked. Who knows what we'll do next time!"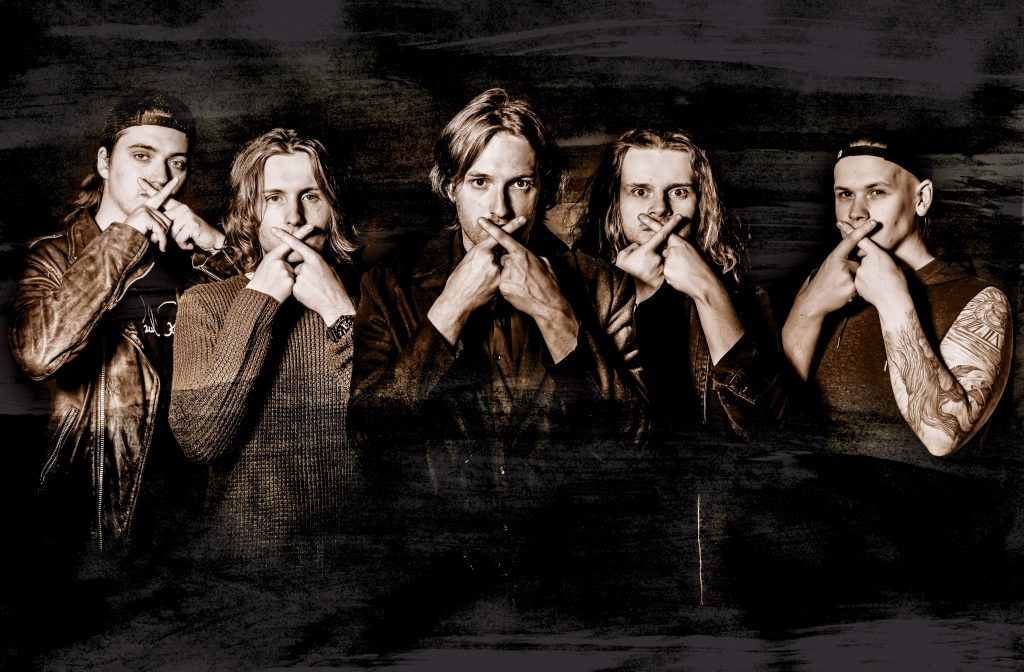 NC: You released a Foo Fighters cover recently, have they been a big influence on the band?
Scott: "The music tastes are quite diverse in the band, obviously there are some common interests. For me, the type of singer I am limits a lot of songs straight away – I can't exactly belt out a John Mayer track. So we were trying to think of something during lockdown and we gave it a try, it just worked. It was just an example of us playing a straight up modern rock song from a band we all admire."
Matthew: "That was us dipping our toes in the water of remote sessions when lockdown first hit, doing everything from home. We never really knew how it was going to turn out but we're really impressed with how it sounds. It could have sounded like a tin pan demo but it was so much more than that, so we decided to release it properly. It also prepared us well for the album tracks in the sense that we were used to performing separately online."
NC: I often find myself in awe of the Scottish music scene and the enthusiasm of the crowds in Scotland. What is it like to be a part of that?
Matthew: "It's amazing, especially the Glasgow scene is really strong. I've been on the live circuit since I was 13 years old and it wasn't a great mentality back then in terms of the promoters, it was pay-to-play and young kids handing over money to evil old men to get a gig. They've all gone, people stopped allowing that and it's a totally changed game now. The Scottish music scene is going from strength to strength, new promoters are popping up everywhere. There are great venues and live music all over the place, it's become a real breeding ground for new talent. There'll always be good things coming out of Scotland, and the UK as a whole for that matter. There are so many top grassroots venues and we just need to support them now, and hopefully we can be back playing in them soon."
NC: So assuming live music returns fully as planned post 21st June, where can people watch Mason Hill this year and what other plans have you got for 2021?
Scott: "We're going out on our biggest UK tour to date – 24 dates. We're visiting so many places I couldn't possibly name them all off the top of my head, but we're heading to most major areas of the UK. We can sense the energy and enthusiasm for fans to get back to live shows, tickets have been selling really well. After the tour, we're thinking about maybe releasing some new music to keep people going, the start of Mason Hill chapter 2!"
Matthew: "It's our longest run of dates in a pretty short space of time. We really did try and get everywhere so forgive us if we didn't make it to your area!"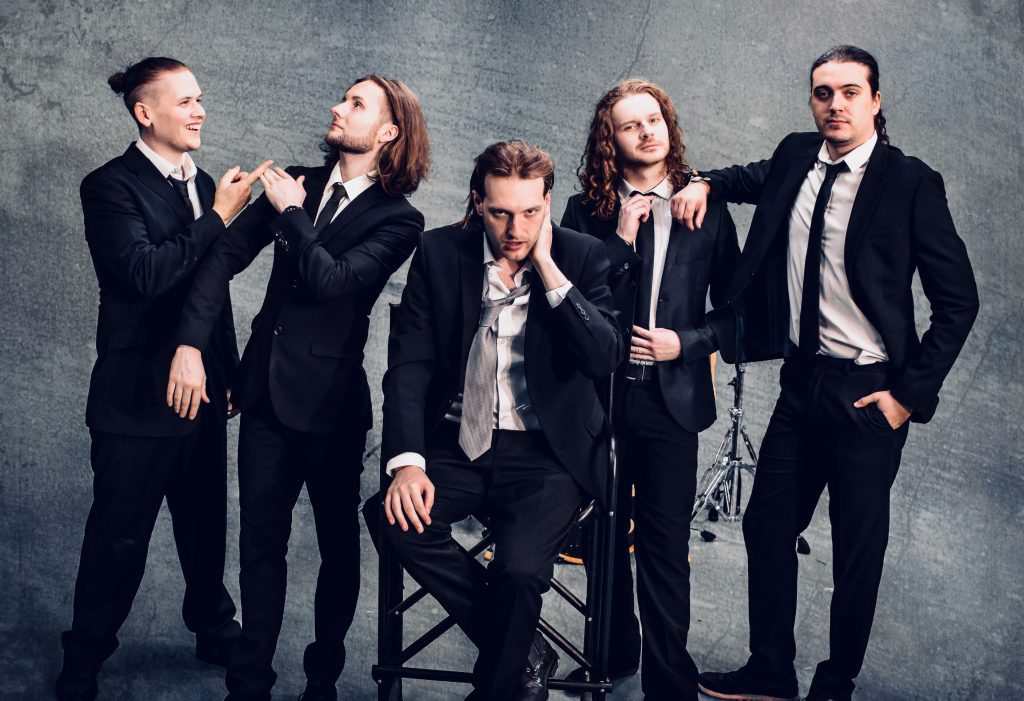 NC: How have you been dealing with the political controversies surrounding the music industry throughout the pandemic?
Scott: "I don't wanna be that guy, but I personally just don't watch it. I have no interest in it, if a decision has been made and there's nothing we can do about it, we'll just focus 100% of our energy on being the best that we can be. There'll always be some obstacle, you fix one and something else will come. We just want to write some music!"
Matthew: "It's been a shame to see. There are lots of people in the industry who have been struggling, particularly on the touring side of things, and we really feel for those guys. It'll be great to see them get their lives back on track now as live music returns. As Scott says, we are at the mercy of someone else's decision politically, we will just dig in and keep being creative."
NC: And finally, what's the one thing you've missed most and that you're looking forward to doing once normality resumes?
Scott: "It's cliche, but doing a live show. There's no other feeling like it!"
Matthew: "I agree, I'd be surprised if any other musician said anything different. A live show is going to be a religious experience when we first get out there. But to add an extra element, I've missed the pubs as well!"
…
You can check out all the dates and get tickets for Mason Hill's 24-date UK tour here: https://www.masonhillofficial.com/gigs. In the meantime, if you don't know what this band is all about, check out the video for 'D.N.A' below, taken from the debut album, 'Against the Wall'.
Follow us on our socials:
…
If you haven't already, make sure you check out our Fantasy Pints Podcast, where we interview a different guest each week and ask the one common question – "if you could go for a drink with any three musicians past or present, who would you choose any why?" Latest episode below!