The first wave of artists has been unveiled for Bearded Theory's Spring Gathering, including headliners, Placebo (UK festival exclusive), Patti Smith and The Flaming Lips. The festival will take place from 26th-29th May 2022 at Catton Hall, Derbyshire.
The likes of Shame, Peter Hook & The Light, Amy MacDonald and Lauran Hibberd have also been confirmed for next year's event, along with special guests, The Mission. Many more artists are still to be announced, along with family and kids activities, comedy and plenty more. The full first wave of artists is listed below.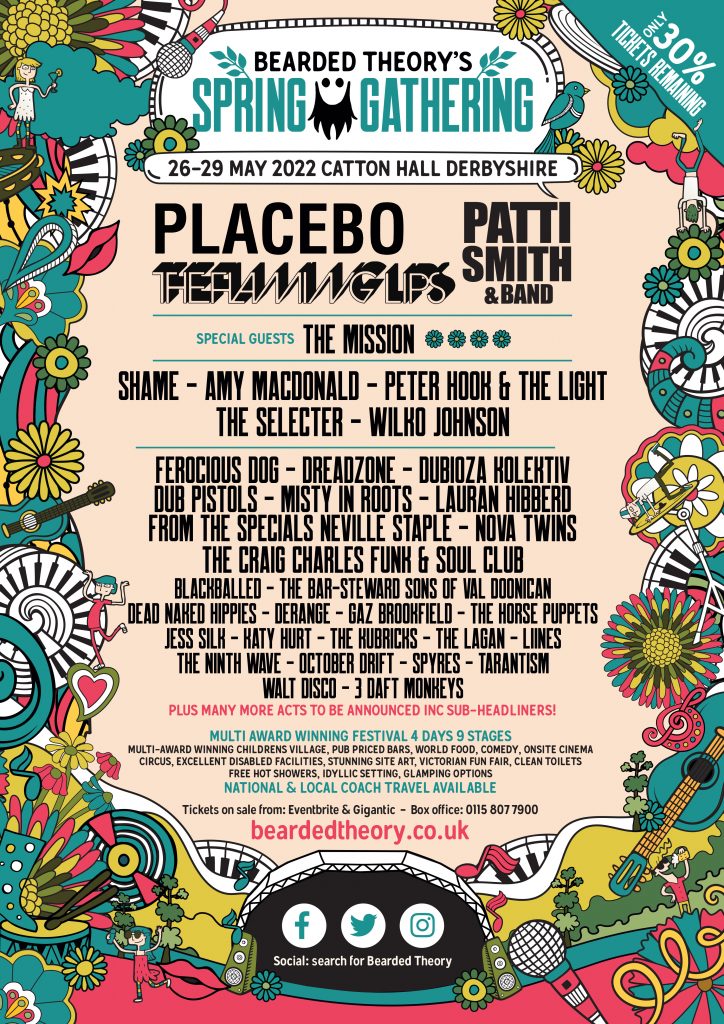 Bearded Theory's Spring Gathering promises to be an unmissable event in 2022. Tickets will be on sale from 9am Saturday 11 September 2021 from gigantic.com/bearded-theory-tickets.
Follow us on our socials:
…
If you haven't already, make sure you check out our Fantasy Pints Podcast, where we interview a different guest each week and ask the one common question – "if you could go for a drink with any three musicians past or present, who would you choose any why?" Latest episode below!