Neighbourhood, the organisation behind the popular Manchester day festival (NBHD Festival) and of course, Neighbourhood Weekender, have announced a show on January 29th at Parr Hall, Warrington. The "Neighbourhood Presents" gig will be headlined by Miles Kane, with Red Rum Club, Brooke Combe and Seb Lowe also performing in 2022.
Miles Kane is a household name amongst indie music fans, with the Wirral singer-songwriter set to perform tracks from his forthcoming new album, 'Change The Show' at January's event. Preceding Miles' performance will be Red Rum Club, fresh from the release of their excellent third studio album, 'How to Steal the World'. (Watch a clip from our interview with frontman, Fran Doran, or read our interview from earlier this year.)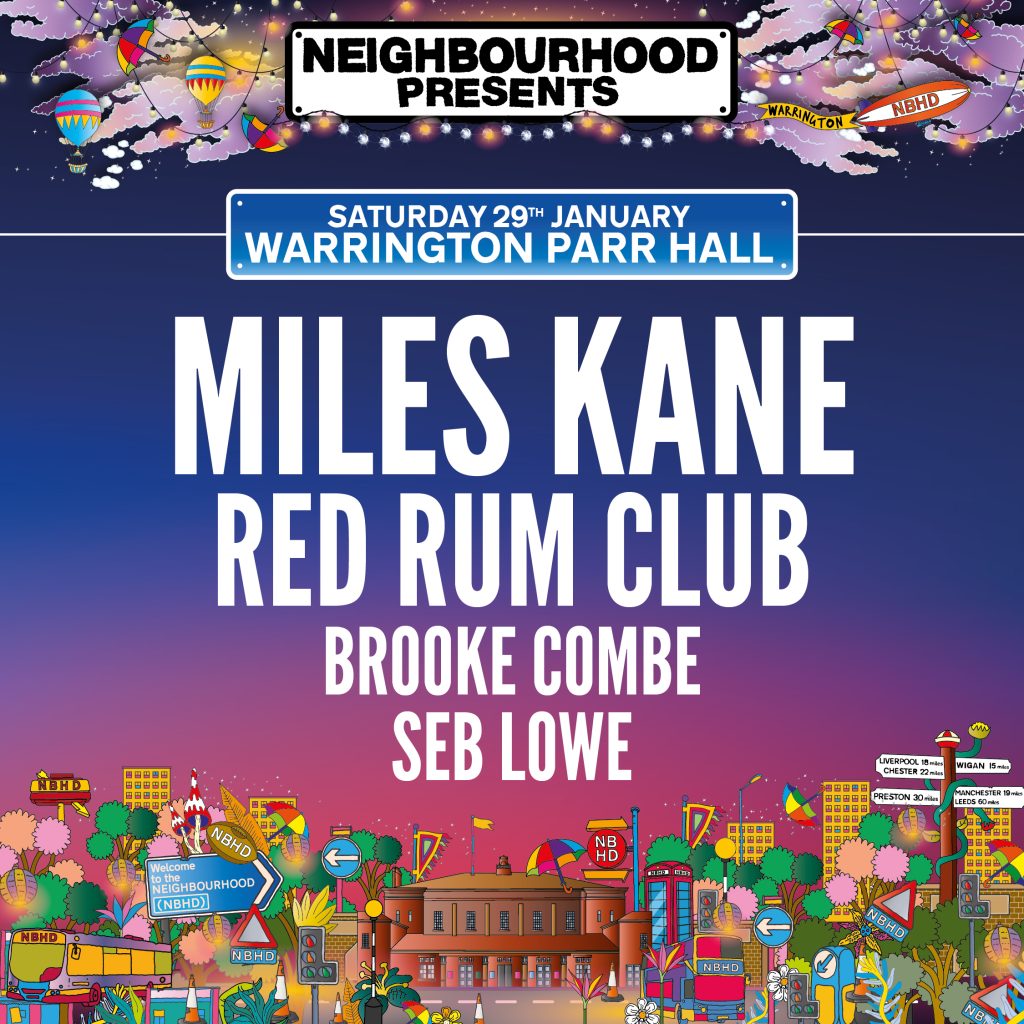 Scottish star, Brooke Combe has enjoyed a sensational breakthrough year in 2021, releasing acclaimed singles such as 'Are You With Me?' and 'Impress You', as well as gaining traction from her brilliant cover of 'Yes Sir, I Can Boogie'. Meanwhile, 18-year-old Oldham artist, Seb Lowe could be a star for the future, with many tipping him for breakthrough success in 2022.
Tickets are available from 9am Friday at www.gigsandtours.com. Keep an eye on our socials for a reminder on Friday morning before tickets go on sale. You can also get Neighbourhood Weekender tickets from the same link, with the likes of Courteeners, Kasabian, DMA's and Blossoms performing next year!
…
Follow us on our socials:
…
If you haven't already, make sure you check out our Fantasy Pints Podcast, where we interview a different guest each week and ask the one common question – "if you could go for a drink with any three musicians past or present, who would you choose any why?" Check out the latest episode with DMA's on Spotify, Apple, YouTube & more!