At the age of just 20, rising Manchester artist, Cobain Jones already has a Kendal Calling appearance, 'Indie Rocks! Radio Track of the Year' and a 'This Feeling Big in 2021' nod to his name.
His latest release, 'She Plays', produced by James Skelly (The Coral) at Parr Street Studios, has received widespread acclaim and playlist recognition, so things are certainly on the up for the young singer-songwriter.
We caught up with Cobain over Zoom to discuss his latest single, as well as the influences behind his music, plans for 2021, the YouTube Estate Tour and plenty more.

NC: I have to start by asking about your name, which brings with it obvious music connotations. Is that a stage name or birth name?
CJ: "That is my birth name. My parents were massive Nirvana fans and that's where it stems from. I hated it when I was a kid because it was such a unique name and I didn't really know about Kurt and Nirvana. But as I've grown up, people seem to think it's quite a cool name. You have to embrace and understand how important that name is in the industry."
NC: So Nirvana was the inspiration for your name, but what are your personal influences in terms of music and how did you get into it?
CJ: "I grew up in quite a musical household, something was always playing and still is, and there was always a guitar lying around. But I never got into music properly until I was about 14, firstly through listening to the Manchester scene – The Stone Roses, The Charlatans, Oasis, Happy Mondays. From there i got into the Manic Street Preachers and the influences all stemmed from my parents. Behind me you'll see The Beatles posters and that was more me finding my own way into music. I obviously knew how big The Beatles were so I started listening and they became a huge influence on my music."
NC: You can definitely hear those influences come out in your music, but do you think people are taking to it so much because it's putting a fresh slant on these classic artists?
CJ: "I think so because people do often take after their parents when it comes to music taste, and as they start to follow their own path and discover new bands they will take to new artists who have been inspired by older bands like The Stone Roses, The Smiths etc. It carries on from generation to generation, developing new music through these influences."
NC: Your rise in popularity seems to have happened in line with the pandemic, which must be the strangest time to be gaining fans?
CJ: "It's so weird. We thought we'd be out in 5 weeks at the start of this but obviously it's nearly been a year now and we're all feeling it. People are down and wanting to go to gigs again. I released my Unplugged EP and that got a lot of attention from January last year, which was a mental experience because it was the first time I'd put music out and it was getting loads of streams. So I'd started gigging and was approached by the label (Modern Sky / Run On Records) in May and it was up and up from there. But because the live element was missing, I'll have to build up a following on that side of things when we come out of lockdown."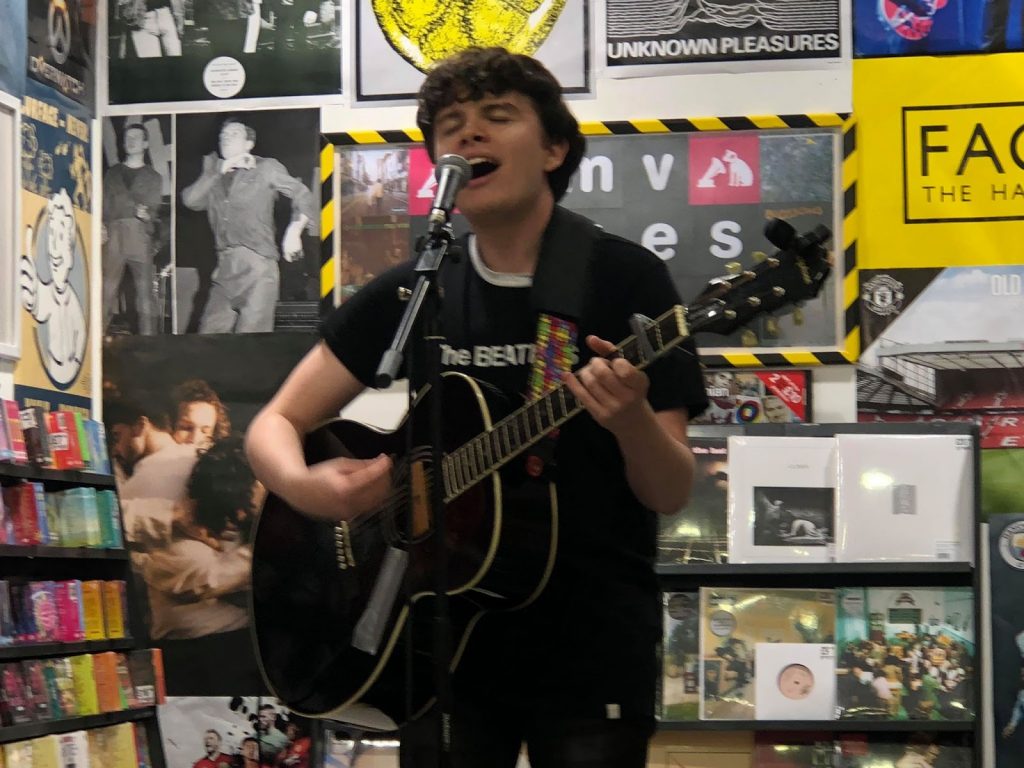 NC: You've already worked with James Skelly who worked with Blossoms and they went onto big things. Can you tell me what it was like working with him and was he someone you admired beforehand?
CJ: "Yeah I love The Coral. He's such a nice guy, a proper good bloke. I worked with him and Chris Taylor on my upcoming EP which will be coming out in the next couple of months. They are a dream team, they brought my music to life and took it to that next level. When I grew up, one of my first musical memories was 'In The Morning' by The Coral, it was constantly in my head growing up. So being in the same room as someone who was an inspiration to me was just a dream come true. I'm so grateful to the label for putting me in that position. Recording at Parr Street Studios is something I've always wanted to do, but to do it with James who has produced number one albums, been in a successful band and toured around the world, it was just such a mental experience."
NC: Another big moment for you was playing Kendal Calling in 2019, can you sum up that experience?
CJ: "Yeah so in November 2018, I released a demo track called 'Listen', and I asked Tim Burgess to check it out. He got back to me and said he would listen to it, and I didn't think much of it. Later that night he got back to me and said 'do you want to play Kendal Calling?'. I didn't think I was ready for it in my head, but after that it just spiraled. I started gigging on the Manchester circuit, did Kendal, got on XS Manchester, and things just keep getting better for me."
NC: Also 'This Feeling' have been good to you. How important are they for up and coming artists like yourself?
CJ: "They are absolutely massive for up and coming artists. You've got Noel Gallagher and Carl Barat singing their praises and you look at all the artists who have come through This Feeling over the last 10 years, it's such a mental thing that they're on board because I've always looked up to them since I've been playing. Since I released my EP, their support has been massive, and I'm so grateful that they included me in their 'Big in 2021' list."
NC: And for a rising artist to be involved with the 'Big in 2021' campaign, which raised money for small independent venues, that must have been an extra bonus to be involved in something like that?
CJ: "100%. All I've played is independent venues. The biggest gig I've ever played is at The Deaf Institute and that's the best place I've every played at, such an iconic venue. I'm so glad Tim Burgess inspired the consortium to save Deaf Institute and Gorilla. I also love the Star & Garter, the Rose and Monkey, Band on the Wall, these venues are so important in Manchester. Independent venues are what make the music industry so special."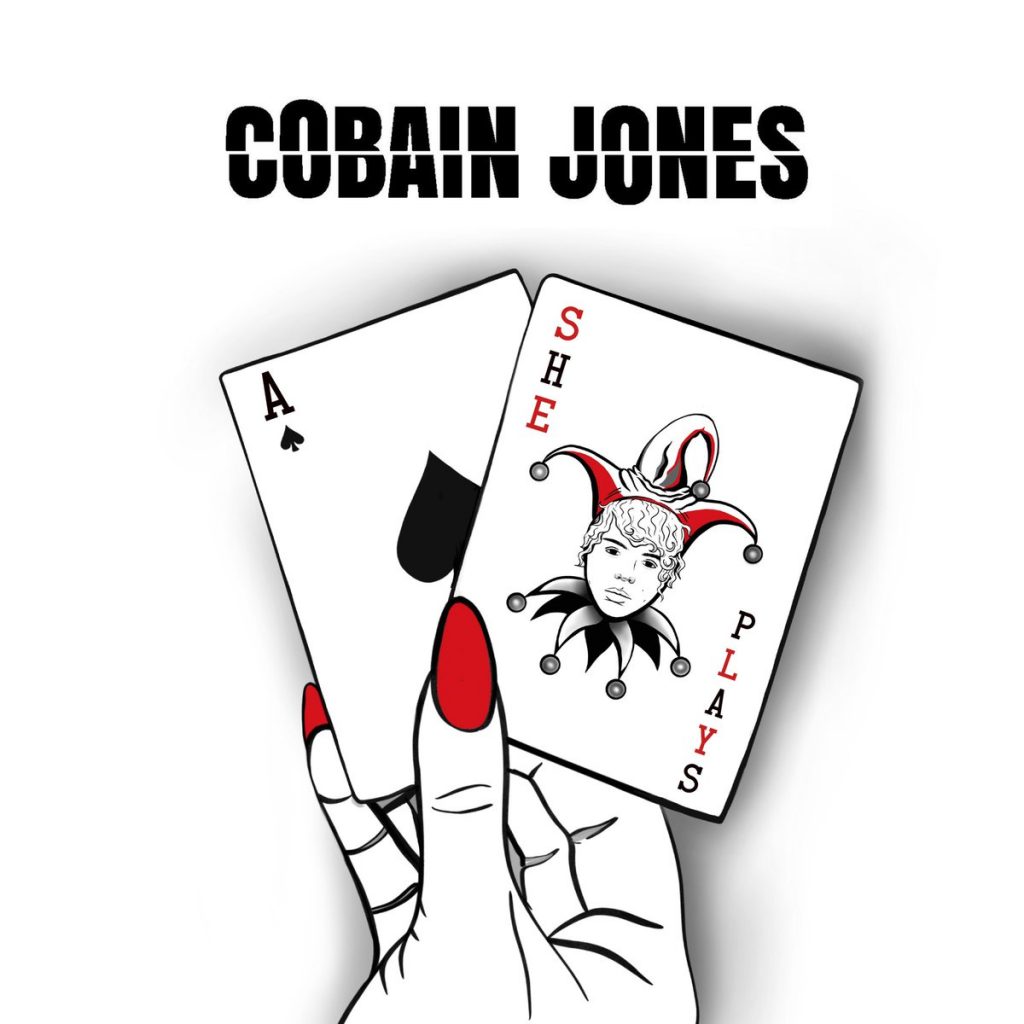 NC: And we have to talk about 'She Plays'. The new single has been well received on social media, so can you give me a bit of a background on the track and what the reception means to you on a personal level?
CJ: "She Plays is a mental song because to me, it's old. I wrote it two years ago and it's been on demos and EPs, but this is a brand new version of the track and it just feels like a great indie tune now. I wanted it to make people feel nostalgic about the indie scene in the 80's and 90's. It's about a girl who catches your interest, a common theme in my tracks, but you don't know they're not interested. They are a bit edgy and you're completely in the zone, you're more into this girl because of her talent and personality but that girl isn't interested in you. So the song is about her playing with my mind over and over again. A mixture of real life experiences and stories from friends, I'd say. Everyone who listened to the unplugged version, loved that version. So I was a bit nervous about re-releasing it. But it features James Skelly on the chorus, so what's not to love! I believe the change was needed, there wasn't a proper chorus in there originally. James said to me 'go home, write a new verse and a chorus, and we'll do it'. It just gave the track the boost it needed!"
NC: And another of your tracks 'Hooked' was name 'Indie Rocks! Radio Track of the Year for 2020', what did that mean to you?
CJ: "It was massive. They're a massive champion of new artists and bigged up Catfish and the Bottlemen before they broke through, so it was a huge compliment for me."
NC: You did an Estate Tour recently on YouTube, can you explain what that was all about?
CJ: "Yeah so me and Sam Crowston produced the Estate Tour, he did all the camerawork. It's a three part series, two parts are out now and the third is going to be a combined feature length film sort of thing. It's essentially about the struggles and stereotypes of a working class life, addressing the stigma of growing up on a council estate and getting left by the wayside. I'm not a political person in my music, but you don't need to get political about the poor areas of this country that need help and funding. It is about wherever you come from, it doesn't matter – you can make it! You can pay tens of thousands of pounds to go to an art school and draw a stick man, but there might be someone on a council estate who can draw like Da Vinci, but won't have the opportunities. So it's really important to look at these areas and make the most of the talent. Look at Oasis for example, one of the biggest bands to come out of Manchester grew up on a council estate."
NC: As a sporting comparison, I suppose it ties into the work Marcus Rashford has been doing recently with the free school meals campaign and fighting the corner of the less priviliged in our society, is that something you have been inspired by?
CJ: "100%. I've always had free school meals, luckily outside term time my parents have been able to afford food for me to eat, but some people aren't that lucky from where I grew up. Especially as I support United as well, the fact it's coming from a player I adore and a club I've grown up supporting makes me feel proud. It's a communal feel too, it doesn't matter if you support Liverpool, City or Leeds, you can get behind Rashford's campaign."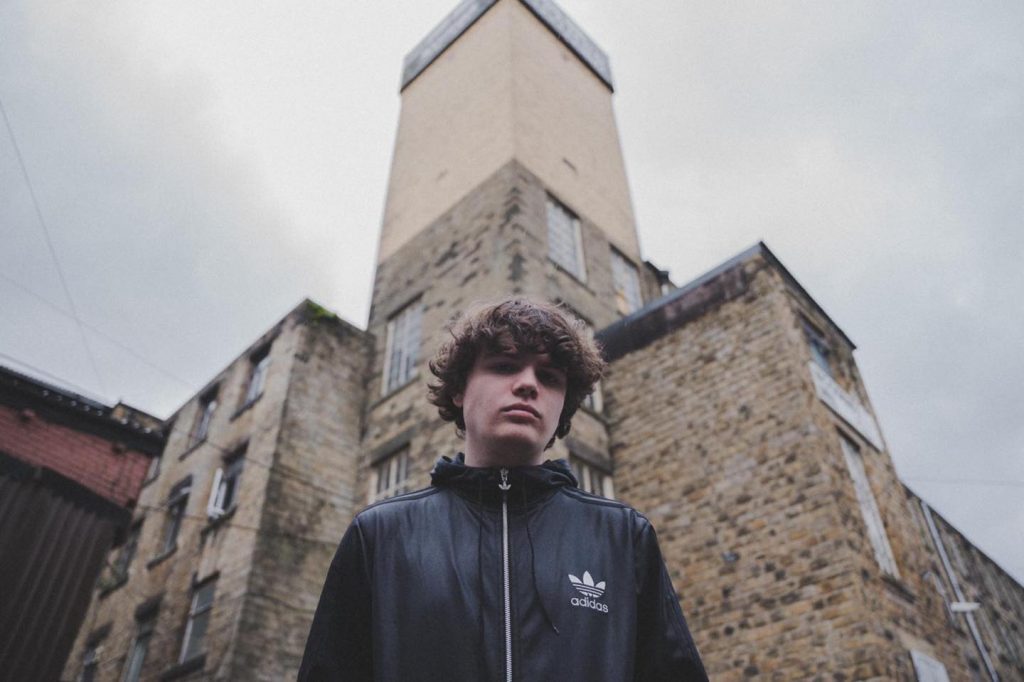 NC: Another thing you are passionate about is raising awareness for autism, which is a great thing to be doing. Can you tell us a bit about why this is so important to you?
CJ: "Especially where I've grown up and growing up with autism myself, I feel it is still discriminated against. It's like it's a new thing and it's the 21st century. People seem to think it's a bad thing when it's not. It's a spectrum, so the different forms of autism need to be recognised and taken into account. I've got Asperger's Syndrome, so anything I can do to motivate people like me to try and achieve their dreams I will. I've always said autism is an ability, not a disability. It's such an important thing in society – so many famous names who have done amazing things are autistic in some way or another. I think it should be taught in schools from early years and diagnosed a lot more. People should understand the struggles that people with autism are living with on a daily basis."
NC: Have you found living with Asperger's Syndrome has helped or hindered you when it comes to making music?
CJ: "I've never used autism to make my career and it's something I'll never do. Since being signed I'm not pushing it onto people, I just want people to understand that this is who I am. I'm a working class kid with autism who is living their dream. I've gone far and beyond people's expectations of me and it's something I've always dreamt of doing. I'm never a nervous wreck around people, maybe I'm a rarity in the sense that I don't get shy and my autism has never really stopped me from interacting with people. So when I'm performing I just feeling like a singer and a guitarist, it doesn't affect my music."
NC: So looking at music, in terms of 2021 are there plans for more releases or live shows this year?
CJ: "In terms of shows, I'm not sure at the minute. There are tours in the works in the background but nothing more than that I'm afraid. I am working on an EP, I'll not reveal the title yet, although it's my worst kept secret at the minute. That will be out quite soon. Other than that, the third episode of the Estate Tour will be coming out at some point this year."
NC: And in terms of your ambitions, what are you short and long term goals in music?
CJ: "Short term is a headline show at a decent sized venue like the Ritz and a debut album. Long term, and this is so generic and everyone says it, but to headline the Pyramid Stag at Glastonbury. Or any major festival, Reading & Leeds, TRNSMT. My only other goal is to play and score at Soccer Aid!"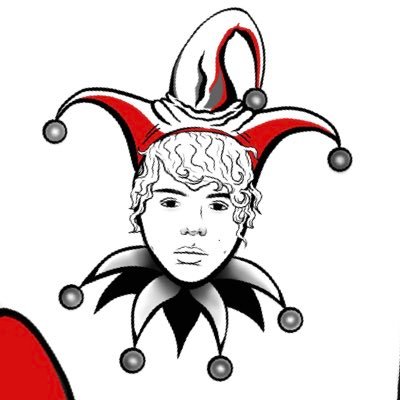 NC: Our new feature, we ask people which musicians they would choose for 'Fantasy Pints'. Now you said you're not a big drinker, but with the same concept if you could meet, sit around a table and chat with any three musicians, past or present, who would you choose?
CJ: "It's a great question. I'd definitely say John Lennon, no doubt about it. I'd also say John Squire because he seems like such a nice, down-to-earth guy. Finally, I'd choose James Dean Bradfield, he's such a legend. Those three, 100%."
NC: And finally, what is the one thing you're looking forward to once normality resumes?
CJ: "I'd say walking in Manchester. Gigging obviously is the big one. But away from music, just the ability to ring one of my mates up and say 'do you want go to Vinyl Revival' or 'do you want to go to Afflecks'. To be able to use public transport without a mask and just not living in fear of this horrible virus, that is what I'm looking forward to."
…
We look forward to hearing the new EP from Cobain Jones later this year. You can listen to 'She Plays' here: https://open.spotify.com/track/2mjojrWZAmkVPsLM3Iy7n2?si=GXtcQSgsSJasOWIBNNbTrQ
…
Do you want to write for Northern Chorus? Read more on the following link and get in touch!
https://www.northernchorus.co.uk/2021/02/18/contributors-we-need-you/