From putting on gig nights at Night & Day Cafe and running venues such as Sound Control, through to managing new bands and taking them touring on the other side of the globe, Ben Taylor has been a hugely influential figure in the north west music scene in recent years.
Now running an events management business as well as a festival in aid of the Manchester Mind mental health charity, Ben is still playing an important role in music. However, during lockdown, he tried his hand in the culinary world, and is now running a successful vegan truffle business as well!
In the following Q&A, we caught up with Ben and discussed his journey in the music industry, his new businesses, up-and-coming bands to look out for and the industry's reaction to the pandemic.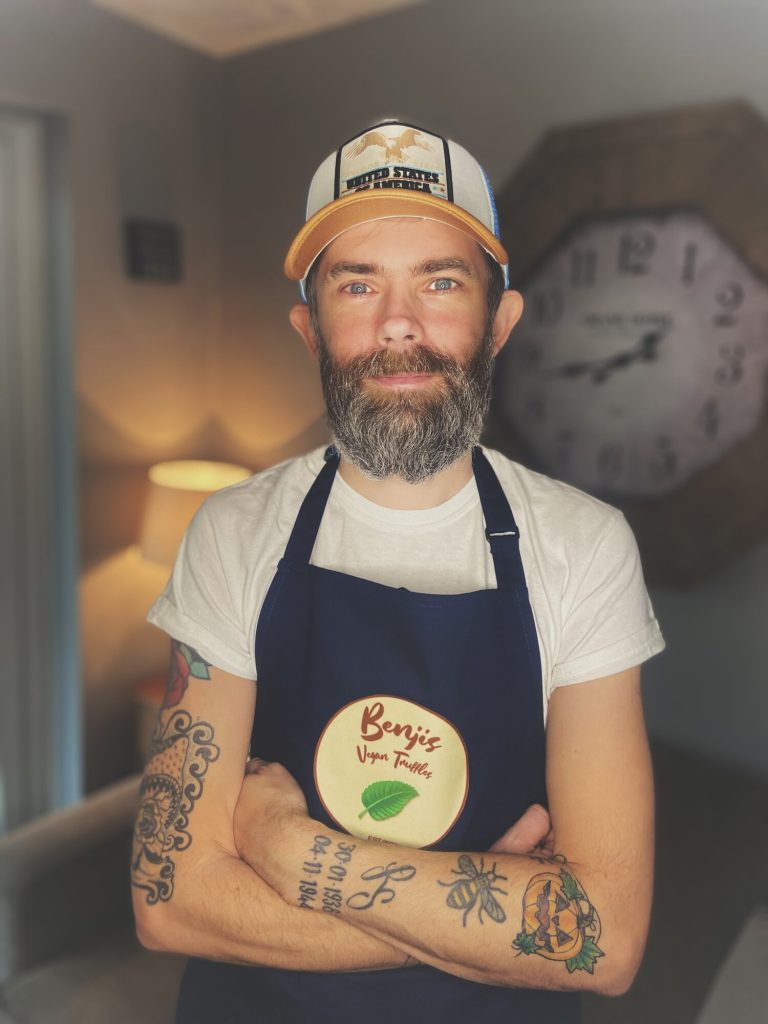 NC: Can you tell us a bit about your background and journey in music in terms of your experience managing events and bands?
BT: "I was born into a very musical family. My dad was a touring bass player and played with the likes of Jerry Lee Lewis, Screaming Lord Sutch, Joe Brown and the Bruvvers amongst many others. My mum was a show dancer (that's how they met). My brother and sister both played in bands for as long as I could remember growing up. So I guess my path was always going to end up there!
"I started playing in bands in the late 90s, and at the time of the first show I promoted, my brother was running Night & Day Cafe in town. On my birthday, I put a show on – four local bands and a DJ. I instantly got the buzz from it. That night then turned into a monthly night, then a fortnightly event. I loved it. Maybe a year or so later I replaced my brother as the in-house promoter there, as he moved on to a different role at a place across town. I had so much fun in that job, booking the likes of the Courteeners, Foals, Seasick Steve. I then headed a few streets over to work at the Roadhouse, such a special venue. Some of the show highlights there were The Sunshine Underground, Everything Everything, The Music, Amy MacDonald.
"One of my best pals, Matt Johnson and I joined forces to start an events company, TJ Events, which saw us host shows in most of the city's venues, the largest being a sold out Apollo show for the ace First Aid Kit. Then came the big one, and still the venue I hold dearest, Sound Control. A big three-floor venue, with three live stages, club nights every night of the week and so many great touring bands coming through. The 1975, Catfish & The Bottlemen, Stormzy, Rita Ora, Liam Fray, Scissor Sisters, Friendly Fires etc. The venue was sadly sold for student flats, and the place was demolished. I miss it loads!
"Managing bands came into play around that time, which I really enjoyed. I took one of the bands I managed, Stillia, to Dubai, Australia and New Zealand on a support tour with Ocean Colour Scene. Stillia were incredible and it was a huge injustice they weren't hitting arena stages, they were that good. I then went on to work for Jimmy's in Liverpool, a brand new space, booking shows for that site and also the Manchester venue. The Coral, The Blinders, Red Rum Club were three huge highlights. And then when lockdown hit I moved back to Manchester and here we are!"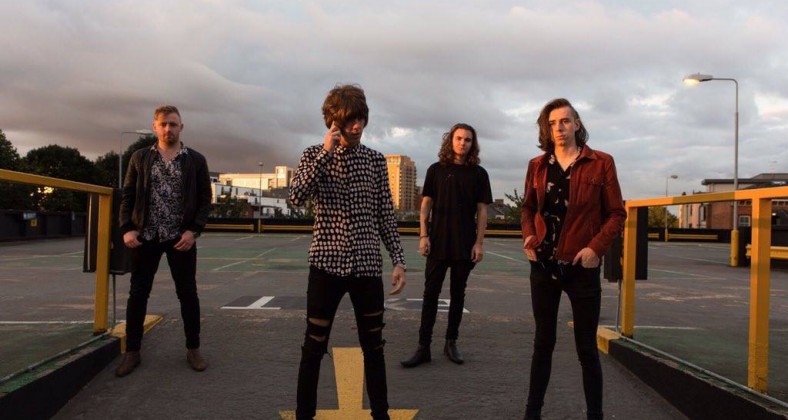 NC: You've been quite productive during the pandemic, starting two new businesses, has it been difficult starting these new projects during these testing times?
BT: "Lockdown, in a roundabout way, has worked out for me. It's given me time to find my head. I stopped drinking, started exercising and picked up the love of cooking. Like you say, I've started two businesses, both of which I'm very passionate about, and with the time I've had, it's been fun setting them up."
NC: We'll start by focusing on Luminescent, can you tell us a bit about this company and what you're aiming to achieve with it?
BT: "Over the last year, I've kept in very close contact with a good friend of mine, Ade Dovey. Ade ran Albert Hall, Gorilla and Deaf Institute, and more recently was part of the Arena. He's great. We kept checking in on each other over lockdown, as we were both going through tough times. We'd chat about shows we'd ran at our venues and ones we'd both gone in for, and the talk over time started to peak towards us working together in some sort of way. It just made sense.
"The name 'Luminescent' came about from us passing names around, like you do, always the hardest thing to decide on! We just felt that it fit the current situation and that beacon of light at the end of a tunnel. It's something fresh and we're very excited to get moving and back into venues. The response has been incredible and we've started the ball rolling with show announcements and there's a lot more to come. There'll be shows all across the country, which is probably the most exciting thing for me personally."
NC: And of course, 'Benji's Vegan Truffles', which seems to be doing really well. Can you tell us a bit about the business and how a man from the music industry find himself making truffles, was this something you had always wanted to do?
"Thank you! Well this is a first for me, I've never sold anything food related before, but it's been such a great ride so far. I've been doing a stack of cooking for the family in the last 12 months, all sorts of vegan dishes. I've had time on my hands to up my game in the kitchen, and one day decided to make us some truffles. They were a hit, and I'm not sure who, but it was mentioned that I could sell these! Next thing, I had the name, branding, a cool promo video and photos, and before I knew it they were on sale and sold out. I was blown away. I now have seven flavours, they're on sale in the Trafford Centre, local delis and flying on my website. It feels right and I can't wait to see what the future holds for this journey."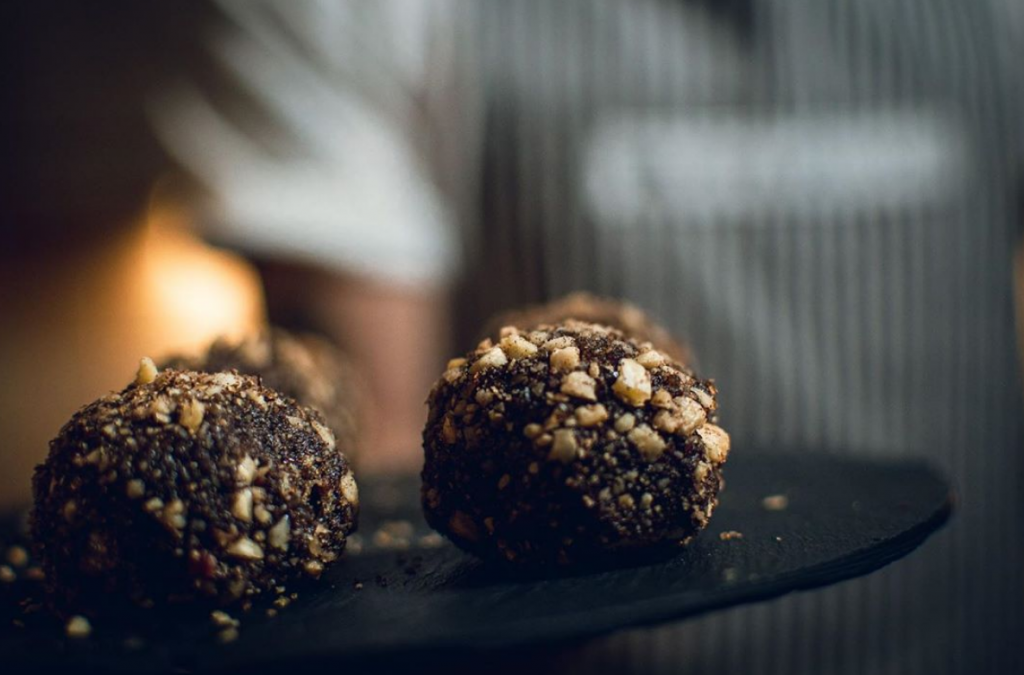 NC: Can you tell us a bit about You Are Not Alone (YANA) Festival. How did that come about and what are the plans for 2021?
BT: "It came from a sad time for me. I lost four friends to suicide in a very short period of time. It was very tough, like crazy tough. I wanted to at least try and turn it into some sort of positive, and I'd been aware of the fantastic work that Mental Health charity Manchester Mind do and instantly I wanted to help. Initially, it was going to be a one venue thing, but the response was immense, so I made it a three-venue festival. The lineup in the first year was fantastic, the support was something else. The festival sold out prior to the day, and on the actual day the sun was shining, there were tonnes of smiles everywhere. It was perfect. It also raised a few thousand for the charity which of course was the aim!"
NC: As someone who has been involved in the smaller local venues, have you been on board with the recent campaigns, such as 'Music Venue Trust', and can you tell us about your own perception on the importance of these venues for artists?
BT: "Absolutely. My brother has been pretty instrumental with Music Venue Trust, and the determination behind that campaign has saved venues, jobs and livelihoods. I've said it previously and it's common sense really, but without our grassroots venues, where do up and coming bands get to cut their teeth and start their live careers? It'll have a huge knock on effect and will be an unbelievable dent in the industry."
NC: How have you found the reaction of the music industry to the whole crisis, with lack of government backing and an industry effectively non-existent for a year?
BT: "I expected nothing less. Passionate, hard working and fighting back. This industry is like no other. We're not out of the water in the slightest, but we'll never go down without a fight. I'm very proud of how friends and colleagues have held themselves through this dire and dismal time."
NC: As someone who has managed and championed new bands in the past, are there any new artists you've been listening to that you're excited about?
BT: "There's so much great new music out there. Recent highlights for me would be LOA State, Rats, Lucy Gaffney, Wax-Tree-Cast. New music from The Howlers and Deja Vega have been floating my boat too."
NC: And finally, what's the one thing you are looking forward to once normality resumes?
BT: "I've really missed hanging out with my dad, watching the Arsenal, takeaway, brews and chats."
You can follow Ben's business on the following links:
Luminescent – Instagram / FB / Twitter
Benji's Vegan Truffles – Web / Instagram / FB / Twitter
You Are Not Alone Festival – Instagram / FB / Twitter / Tickets
…
Do you want to write for Northern Chorus? Read more on the following link and get in touch!
https://www.northernchorus.co.uk/2021/02/18/contributors-we-need-you/
…
Follow us on our socials: