With a knowledge and passion for music that emanates throughout each radio show he hosts, it was news to the ears of many when George Godfrey was appointed the permanent Radio X Evening Show host in September last year.
George was covering the show for popular presenter, Gordon Smart, in the weeks prior to the announcement. Since then, he has made the slot his own and continues to champion the best in music, both new and old, and is a fitting replacement for Gordon who moved onto pastures new.
We caught up with George to discuss his journey from Nottingham Trent Journalism graduate to national radio presenter, as well as his dream interview, tips for music success in 2021, and side projects away from radio, including a great story about Miles Kane at Alt Disco!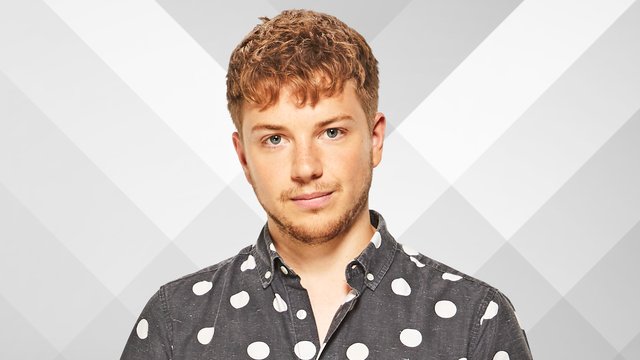 NC: We'll start with a belated congratulations on becoming the Radio X Evening Show host. They must be big shoes to fill?
GG: "Thank you. It's the dream gig, mate. Hosting the show where I get the big artist interviews, live sessions and gigs, as well as the opportunity to support new bands is what I've always wanted to do. Gordon Smart, who hosted before me, really took me under his wing when I first joined and taught me a thing or two, so it feels like big shoes to fill following him for sure. I want to put my stamp on it though, and so far everyone seems happy with how its going!"
NC: Your knowledge of music, particularly the genres on the Radio X playlist, is clear to see and you seem a perfect fit for the station. Do you feel like you've dropped on in that regard?

GG: "Alternative music has always been my passion and I fell into radio when I was at Uni. I was studying journalism and trying to work out what I could do with with it. You get towards those latter months of that final year and if you've not already got a plan, you think – okay, maybe I'm not going to go into this field, but what are the transferable skills… but I got really lucky in the end with student radio. I was doing a lot of what I'm doing on Radio X now, just championing up and coming bands, particularly from the indie scene. I interned and shadowed at a few stations, then got some cover work at Absolute and from there, moved on to where I'm luckily at now."
NC: It must be strange to get the full time slot on Radio during a Pandemic. With less people out in cars but more people at home, how have you found it in terms of the listeners?
GG: "Yeah, it has been interesting launching a new show during a lockdown. But I guess it's a way to reach more listeners because people are using radio as a means of connecting with people when they've been isolated. It's mad, we had a meeting recently where we saw the listening hours have gone up by like 73% in the last year! If you live alone and are locked up for weeks without seeing friends or family, it's nice to have another voice in the room. If someone decides they want that voice to be me and if there's anything I can do to be of comfort to people then that's great. I always encourage people to text in and get involved with the conversation. We make it a community show wherever we can."
NC: And despite it being such a tough year for everyone in 2020, music was really one of the few positives with some great new albums last year. What were some of your music highlights?
GG: "2020 was a bit of a blur really. There were some great returns; HAIM, Fontaines DC and The Strokes, in particular. The Strokes was a big one for me and I was lucky enough to have Albert (Hammond Jr) on the show. It's one of the interviews I've always wanted to do so to get that ticked off was amazing. It was really exciting for smaller bands as well. I run my own gig night (Alt Disco) and I enjoyed keeping track of some of the bands that played there – Kid Kapichi, False Heads, Calva Louise… It was such a good year for music, it's just a shame that artists couldn't get out and play the shows."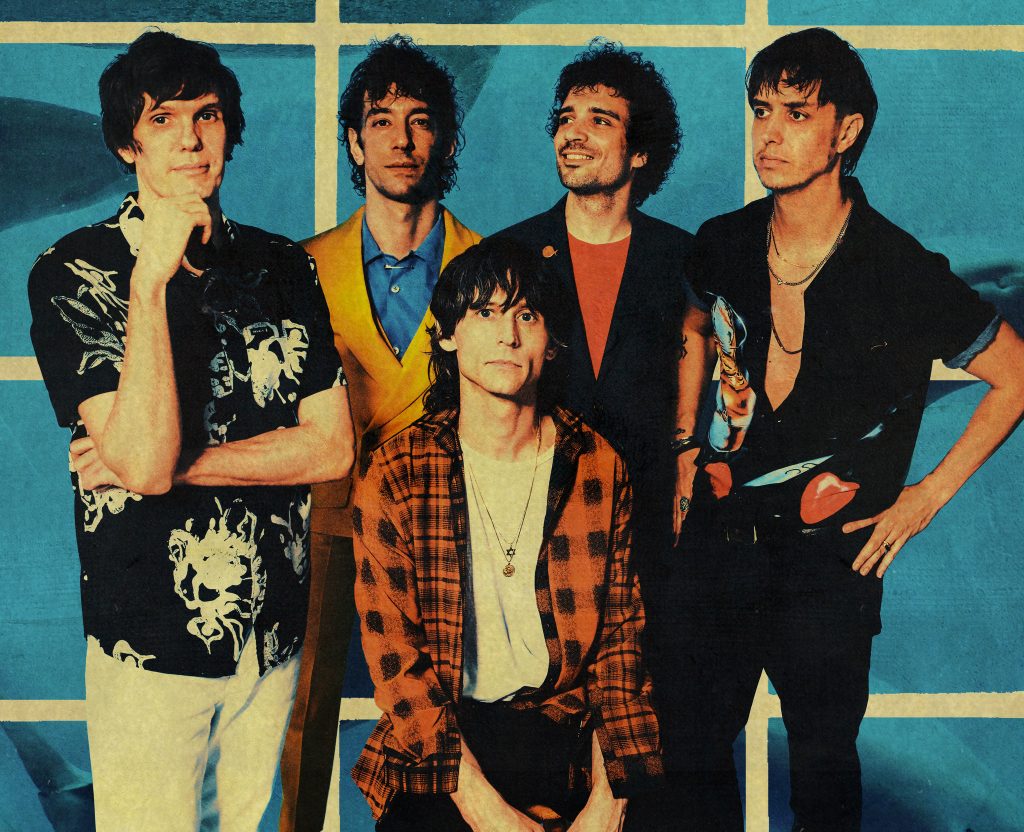 NC: Indie guitar music gets a lot of stick sometimes but it was nice to see The Strokes come back and get the basics right, wasn't it?
GG: "That's one thing they've always been good at. Yeah they've experimented at times, like Angles for example, but the core has always been that this is a rock band. Five people in a room playing rock music. From a guitarist's point of view, with Nick Valensi and Albert Hammond Jr, they aren't experimenting with effects necessarily. Particularly on Is This It, that was plug a guitar into an amp, turn it up, and we'll make the music interesting based around those sounds, which is something I do admire."
NC: You mention the interview with Albert which might have answered my next question. You've interviewed some top artists, what's your number one interview so far and what is your dream interview you haven't done yet?
GG: "In terms of the ones that have got me starstruck and on the nervous side, it has to be Johnny Marr. I mean, what a legend. He was really nice too so that's up there. Also, HAIM was really fun. It was the first time I'd done one on Zoom and realised that it can really work. It was more difficult I guess, because Este, Danielle and Alana were all in different places so there's four screens and you sometimes talk over one another, but in terms of recent interviews that's got to be up there. For my dream interview, I've always said Foals. I've grown up with them from their first album and I remember seeing Antidotes live at Manchester Academy. It was bands like them and Bloc Party that really turned me towards indie music, as opposed to just the pop punk and rock that I was loving at the time."

NC: On the flip side of that, have you ever had any nightmare interviews?
GG: "I'll try not to name too many names here. I dipped my toe into interviewing bands at Uni doing student radio, so I was learning on the job and it was a real mixed bag. The one that springs to mind is Less Than Jake at Rock City, which was fine, but I was so nervous and you could tell Roger (bassist) was just doing us a favour. Also Palma Violets, I'm pretty sure we just talked about the jelly and ice cream they had on their rider!"
NC: You do a segment on your show where you pick classic albums to replay and discuss, what have been some of your favourite albums to analyse?
GG: "The way it works is me and my producer research the 'pub quiz facts' and stuff you might not know about the album. Then its just about sharing our experiences of it and yours. Is This It (The Strokes) was a good one recently. Silent Alarm (Bloc Party) was another one I enjoyed. We did The Last Broadcast by Doves the other week and that was one I hadn't listened to in so long. It's nice to sit and listen to it start to finish which I mustn't have done in like 10 years."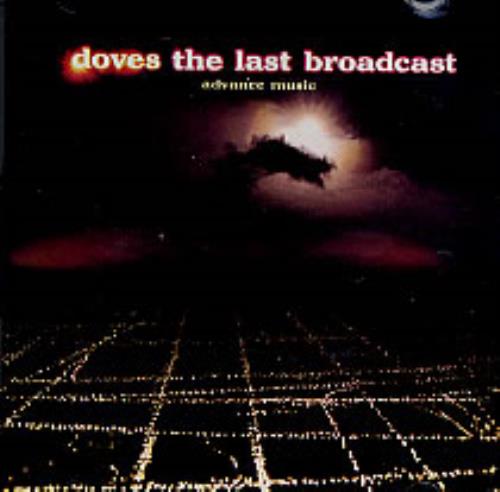 NC: And I suppose it will introduce people to classic albums they might never have heard of and although it's not new music, it might be introducing people to new music for them personally?
GG: "That's the thing as well, in this industry we tend to focus on what's new, fresh and exciting, and can often lose focus on the longevity of albums. So you look back at, say, 2016 and some of the big albums that came out then and think, are you still listening to them now? Are they going to end up considered 'classics'? Stuff does get forgotten about so it's nice to encourage people to re-visit and go back and listen to these albums."
NC: Another popular feature on Radio X is John Kennedy's Great XPectations, which were recently revealed for 2021. Are there any artists you personally are predicting big years for?
GG: "You've got to say Arlo Parks at the minute. The debut album has just come out and what a year she had last year, particularly in the difficult circumstances. Collapsed in Sunbeams is beautiful! Out of the list John has recommended, there's Coach Party, Kenny Hoopla and Beeabadoobee that stand out for me. There are loads of really exciting artists about doing different things and bringing new sounds to the table – challenging and changing up that 'typical indie rock sound'."
NC: And I suppose as a radio DJ, sometimes you might want to play some of these new bands but feel they might not be the right fit for the station so don't, is that the case?
GG: "Well, for example, we had Beabadoobee come on the show last year and she had two record of the week slots. Same with Alfie Templeman and more established acts like The Magic Gang and Declan McKenna. I love all their work and there's definitely a space for new music on the show. But yeah, of course there's going to be tunes that I love which might not necessarily fit the vibe of the station from time to time."

NC: Do you feel pressure as a radio host at the minute to address things going on politically in music? When your job is a platform to back the arts, it must be strange living under a government who don't seem to be behind the sector whatsoever?
GG: "It's mad, I've been talking about it on the show quite a lot. I had both Royal Blood and Rag n Bone Man on recently and we chatted about the impact Brexit is going have on touring, which is bleak as anything. I've been doing what I can to shout about how the industry as a whole has struggled with lockdown. Ben Lovett from Mumford and Sons came on to talk about #LetMusicPlay and we've done features like shout out your local venue and show them some love, pointing towards the brilliant work the Music Venue Trust have been doing. I definitely feel a responsibility doing what I do because Radio X listeners are first and foremost music fans, so they need to know what's happening to the industry and how they can get involved to make sure it doesn't get left behind."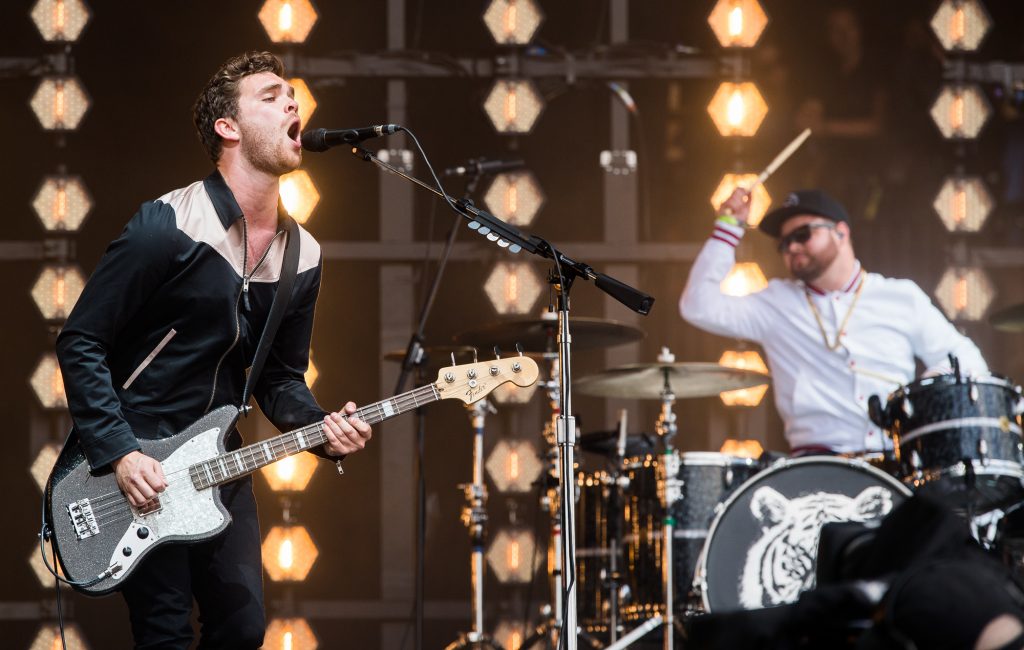 NC: So let's talk about life outside of radio then. Can you tell me a bit about the Alt Disco nights you run?
GG: "It's a new music club night I hold every month at The Victoria in Dalston, which I started back in February 2019. It's something I've always wanted to do but I didn't have the confidence to give it a go. You have those thoughts don't you, that no one will turn up, you won't get the bands or the venue on board. But one day I decided if I don't do it now, I never will. So I got in touch with some local venues and The Victoria picked it up. It was learning on the job for me. I had a few contacts, of course, but I was mainly just reaching out to bands who I liked and who I'd seen on the circuit.
"It started small and gradually got bigger and bigger. One thing I wanted to do was make it a free night for as long as I could. That way it encourages people to come along and be curious about new bands they don't always know yet. The Victoria is perfect for it because it has a back room for gigs but the door is left wide open with the music playing into the pub, so if you're in there having a pint and hear a band come on you can check them out. That's exactly how I discovered this band The Parrots there, in I think 2016. A few months down the line the interest was exceeding capacity (200) so we had to have people on the door counting numbers and it was a first come first serve basis.
"There's a funny story with that one – it was Kid Kapichi, Buzzard Buzzard Buzzard and Beach Riot, and it was around the time that Miles Kane, who is local, was sorting out stuff for his tour and wanted to check Buzzard out live as a potential support act. So I was sorting the guest list and they suddenly messaged me on the day saying Miles Kane could be coming down tonight. We were already looking over capacity and my mate Chris was working the door. He was checking tickets and didn't recognise Miles when he went to walk in. He turned him away, saying "sorry we're full pal!" Luckily I was only by the bar and he got in no problem."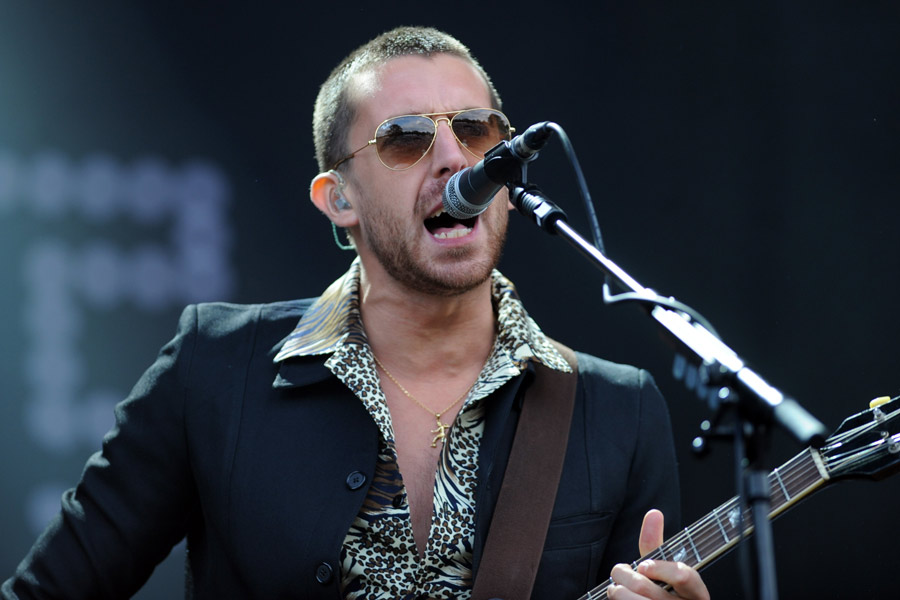 NC: Is it just live music at Alt Disco or are there DJ nights?
GG: "That's something that kind of evolved from it. When I started out Alt Disco gig nights, I was taking any day of the week I could. Eventually we got Friday nights with a later curfew, so it meant I could DJ or have guest DJs until close. The thing is, even when I wasn't DJing afterwards, I'd end up staying in there with mates and the bands until like 2am, so I figured why not carry on the night and keep the party going. I can't wait for the day I can bring it back!"
NC: Is the plan to get straight back to it as soon as it's safe to do so and pick up where you left off?
GG: "It's been difficult because with the breaks in lockdowns and different tiered systems, it looked like we could potentially put on some socially distanced shows with limited numbers. But then we locked down again and I thought, I don't want to make promises with bands and punters that I can't keep. So I'll wait until it's definitely safe to do so and look at it again then."
NC: And something else I spotted this week outside of radio, you've released a song. Could you tell me a bit about this?
GG: "Yes! I play in a two piece with my friend Sian called Lola Wild and we just released our first single Sand at the end of January. Sian's got an incredible voice, kind of like Billie Holiday or Nancy Sinatra. I'm covering the instrumental side of things. We started writing together before COVID so have been sat on these tunes a while. It's great to finally be sharing them with the world!"
NC: I suppose you'll be anticipating the live music return both as a fan and now from the perspective of being in a band. Have you got gig plans for 2021 and what do you think the chances are of live music this year?
GG: "From a band perspective, I really don't know at this stage, it's so hard to predict. As a punter, I've got Primavera Sound booked which is always an incredible time. It's interesting, they did a COVID testing festival with 500 people. They were tested beforehand and there were very few/no positive results, so that's looking promising. I can't see anything happening until September though, at the very earliest. Hopefully I'm wrong and it can be earlier than that!"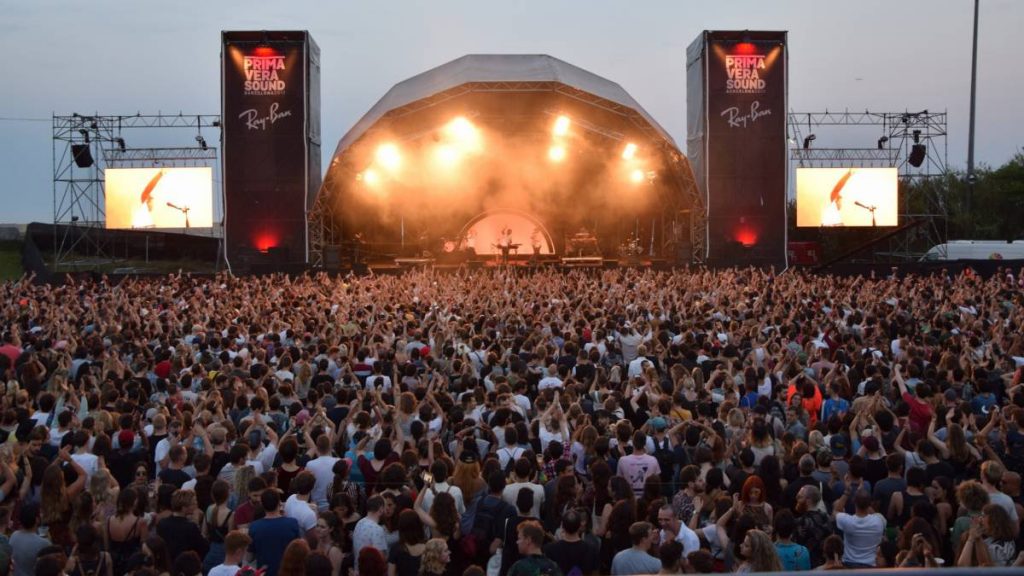 NC: Onto the light-hearted stuff now, and a feature we'll call 'Fantasy Pints'. If you could go out for a drink with any musicians, past or present, who are you choosing and why?
GG: "Prince. What a guy. I watched that New Girl episode he is in the other day actually and he seems like he could solve all life's problems. Also, I mentioned them before, a night on the town with Foals looks like it would go off."
NC: And aside from beers with musicians, who's the last person standing at the Radio X Christmas party?
GG: "Michael Lavin, from weekends. And he doesn't even drink, he just bloody loves it."
NC: Speaking of radio presenters, your mate Jordan North did well in the I'm a Celebrity castle, was it strange seeing him on TV every night?
GG: "It was mad seeing it happen. I've known him for a good few years, we're both Burnley fans and grew up not so far from one another, but we only met through radio. He said to me a few months before he went in he'd been offered it but he wasn't sure, he was really nervous about taking on stuff like that outside of radio. But he absolutely smashed it and it's going to do wonders for his career. I'm just proud of my mate, I suppose, going up there and doing these ridiculous challenges. It might have looked like he was playing up to it but that's genuinely him, he really is scared of everything – he won't get in a lift he'd rather walk up nine flights of stairs!"
NC: And finally, what is the one thing you're looking forward to once everything is back to normal?
GG: "Being able to see my friends and family, going to an actual gig and logging out of Zoom forever!"
…
You can catch George Godfrey on Radio X, Monday to Thursday 7-10pm. Check out the video for the brilliant Sand by Lola Wild below!
CREDIT: Tune into The Radio X Evening Show with George Godfrey, Mondays – Thursdays from 7pm – 10pm