2020 was a strange year for all, but for The Howl & the Hum, the global pandemic and shutdown of society as we know it just so happened to fall in line with their excellent debut album release.
The Howl & The Hum – Sam Griffiths (vocals), Bradley Blackwell (bass), Jack Williams (drums) and Conor Hirons (guitar) – met in York. Sam and Bradley went to university together and the band spawned from the vibrant local music scene, described as a UK version of Greenwich Village (New York) by Sam, a former open mic singer whose entry into music was fueled by a love for American folk.
Moving to York transformed Sam's songwriting and paved the way for band's inception. Sparked by performing Bob Dylan tracks in the nostalgic 60's-esque candlelit settings of local venues, with Bradley on bass, this soon snowballed into a a newly formed four-piece band.
We chatted to frontman and songwriter Sam Griffiths over Zoom from his home in Leeds, caught up in the post studio buzz after recording in a little village outside of York. A Joy Division poster in the background with printed lyrics to Disorder set the scene perfectly as we discussed everything from the aptly-titled 2020 album Human Contact through to the importance of small venues, new music, recent politics and the crazy world we are living in today from a musician's perspective.

NC: It must have been a very strange year for yourselves, you released your debut album during a global pandemic. Have you had time to reflect on 2020 and can you sum the year up on a personal level?
SG: "Yes, it was the strangest year that I've ever lived and a complete left hook to the way we survive and exist as people. Each year leading up to this was building towards us releasing our first album. It felt like a childhood dream, something I've dreamt of since I was in primary school, or from the moment I first heard a Beatles record. The album release date crept up and it was feeling more and more surreal, and then of course March came along and the fabric of reality started crumbling. I still can't believe this isn't a long, weird dream."
NC: When lockdown was announced, was there ever the temptation to delay the album release and wait until things got back to normal?
SG: "It was definitely a consideration. I think so many bands and artists had that consideration at the start of the pandemic. We saw HAIM move their album back a bit and that seemed sensible at the time because there was a big question mark hovering over everything. Our mindset in March was 'this will be over by Summer', then in September it was 'this will be over after Christmas'. So in retrospect I'm glad we didn't move it back because it would have been an infinite loop of us constantly putting it off. Releasing it at the time we did was always going to be strange because we'd accidentally written an album called Human Contact. We'll say it was all coincidental, let the conspiracy theorists deal with that one."
NC: 2020 turned out to be a great year for music with all things considered, did you find you got new fans who were listening to music during what was a difficult time for themselves?
SG: "Yeah, because of the collapse of the music industry and because we haven't been able to go out on tour, play in-stores, album launches or anything like that, we've had to completely rely on a digital form of marketing ourselves. Which was really weird because we've never been any good at that. We are pretty bad when it comes to using the internet and social media so it has been really hard. People find us on Spotify and YouTube which we're ever grateful for, but it's so strange having to rely on companies like Spotify who won't pay artists properly, because that's how we are now expected to make a living in a seemingly 'dying industry'. So it has been amazing that we've been able to introduce our music to people all over the world, but at the same time we miss the traditional way of actually going and rocking out."
NC: A big part of releasing a new album has been taken away in terms of the ability to perform it live, and I see you've pushed your tour dates to later on in the year. So are you hopeful that we will see live music in 2021?
SG: – "That's what I'm being led to believe at the moment. Anything I'm listening to suggests this. Social distancing is going to be a part of our lives for the foreseeable future but it looks like gigs will be able to happen towards the end of the year. But then it's just like back in March when we were hopeful for things to get back to normal by the Summer. We could be having this same conversation in 15 years time saying 'it will be just after Christmas won't it'. I really hope so though, because we've got some really exciting gigs to announce and as you say, we never really got to do the whole album tour."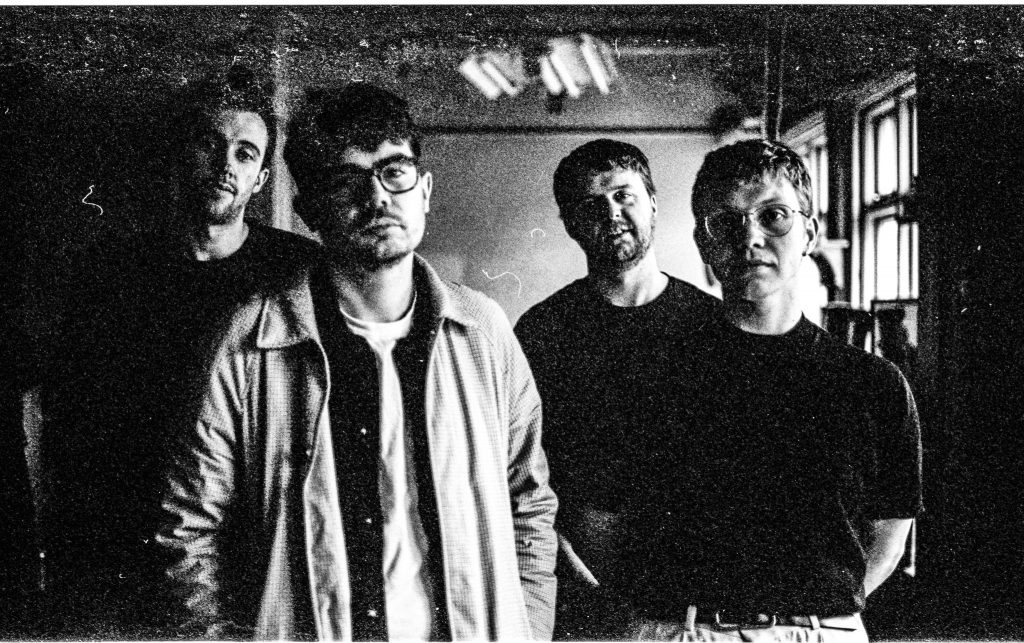 NC: When i first listened to the album, Love You Like a Gun caught me a bit off guard. It wasn't what I was expecting at all. Was that what you were going for with the opening track?
SG: "That's the ideal reaction we want. It's really difficult to know what anyone thinks of us as a band because we talk to our friends and people after gigs but these are just brief encounters, so it's hard to grasp what people really think of us and what they consider us to be as a band. Some of our better known songs are like Godmanchester Chinese Bridge which I guess are a bit more ballady, yearning and sentimental, and there's definitely an element of that in our music. But we wanted to show the other side, so starting with something that is electronically produced and does have more of a dance music inspiration with a bit more chaos catches you off guard, so that you don't know what to expect from the rest of the album. So, I'm glad it did that to you because it shows it worked."
NC: Often bands release albums, and they may be great albums, but all the songs sound similar and blur into one. Each track on Human Contact seems wonderfully unique, with so many different elements to each song. So I'd agree, you don't know what to expect.
SG: "That's an honour to hear. At times we are overly confused about the amount of genres we listen to and we try to put into our own work, so it's nice that you're hearing that. It's difficult to find a particular strand that runs through our music because everything is so song-based, but then we try and decorate it with so many genres. So we hope it's pleasant turns in the direction of music rather than jarring."
NC: It's certainly not jarring. I'm intrigued by the mix of genres, so what have you been listening to (without sounding like the NME 'what's in your ears' feature)?
SG: "Right, so let's delve into my Spotify recently listened. We've got Lomelda, an LA based guitarist and songwriter. There's an American folk tradition, which is where my heart is. I grew up listening to Bob Dylan, Leonard Cohen and Joni Mitchell, so I cut my teeth learning things like that. Then next is MGMT, one of the inspirations for the album, and that's cause I really got into one of their songs on Tik Tok. That's how much this lockdown has hit, I've been immersed in Tik Tok. Then there's Siouxsie and the Banshees – Monitor. If I'm predicting my most played song at the end of the year, that's it. I've also been getting into 80's Post Punk – The Chameleons. We're all massive Kendrick fans, so I've been listening to a lot of him and Frank Ocean. We are all listening to a healthy variation – Soccer Mommy, Phoebe Bridgers – you are right about 2020 being a good year for music. There's not much we won't entertain!"
NC: It must be hard as a guitar band to not be pigeonholed, is that something you are wary of? I'm assuming having such a varied music taste in the band helps steer you away from that?
SG: "That's a really good question because guitar music is constantly changing and being redefined. It's usually marginalised because the majority of music these days isn't guitar driven, especially in the pop sphere – as soon as you play guitar you get known as a 'guitar band'. Artists are usually more electronically produced in pop, so you can easily be pigeonholed, especially as a British indie band. We listen to a lot of indie music and I'm sure some of that is evident in the record, but you kind of get branded as that dying genre of an indie guitar band just because some of that music may not live up to years gone by. But then there is so much great guitar music being made today. There has been a punk / post punk resurgence so it has been cool playing alongside some of those bands (when gigs were a thing)."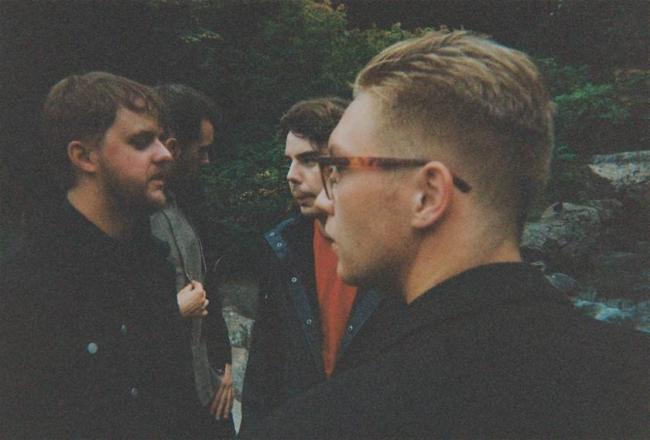 Q: A stand-out for your band is lyricism. Even if you were to be branded as a 'guitar band', that would still make you unique. Would you agree?
SG: "I really hope so, I love lyrics. At the moment, my head is wrapped around the new songs because we are working on new material. It's so important to have a narrative voice in whatever work you're in, whether it's music, photography, TV. The fact people speak to me about my lyrics is such an honour because I really love thinking a lot about other people's lyrics. The fact that there are other versions of me relating to my lyrics, it's great. To tell stories and for people to listen to them is such a privilege."
Q: And you started out as an open mic singer on your own, so were you playing Howl & The Hum songs you had written back then and imagining them performed as a band?
SG: "There is one of the songs I used to play at open mic but we were playing other gigs at this point. I was really into Bob Dylan as a kid and he used to play at the Greenwich Village cafes in New York. So I was rooting around the local folk pubs and bars trying to get a spot. It then snowballed into bigger things, I was picking up new musicians and working on some of these songs at the time. There was a weird little breeding ground for the songs because you could write it in the day, arrange in afternoon then play it in the evening because there was an open mic every night in York. It was so easy to experiment straight away in front of an audience, which I think is super important. We have a weird mantra in the band – you can play a song as many times as you like in the rehearsal room but when you play it live for the first time, that is the first rehearsal of the song. Then you can take it from there and start to develop it. We're making music for other people, it's important to get their reaction to it."
NC: You mentioned new music, has the pandemic given you more of a chance to write new material and look ahead to a potential second album?
SG: "I hated lockdown, I'm not going to lie. I was not having a very good time and I was not writing at all last year. Because there was so much time, it was like a chasm that i couldn't even look at. We'd just released the album and people were warmly receiving the new songs, I didn't want to think about anything new. Retrospectively, I wanted to savour the time when people were first hearing the album, which sounds really selfish but I don't care. I wanted to enjoy the songs as much as I enjoyed writing them. But it was weird because on January 1st I sat down with a guitar and wrote six new songs. We are recording some older ideas too which we've managed to sit down and work towards, but it was only the start of this year that I managed to get my head into gear and realised, if I wanted to make a career out of music I should probably write some songs again. It was a really strange year 2020 but I'm glad I've got my head together again."
NC: And there's probably going to be a lag effect where you'll be playing new music and fans are reacting to your old music for the first time live. Is the plan to release a new album this year?
SG: "Exactly, the album is going to be old by the time we're playing it live. We probably won't to release a new album anytime soon. For the first album, we probably picked through about 100 songs to make the cut and that's because I'd been writing since I was young. So we are now at a stage where we want to get a load of songs ready and up to scratch to be able to proceed with an album in the future. We've released our cover of Blinding Lights by The Weeknd. One thing that got me through lockdown was pop music so we're paying homage to that. If you talked to me a week ago I'd say we'd have no songs out before spring, but the new stuff we're working on is sounding really good. So I'm thinking more towards an EP, something like that, maybe sooner. All we can do at the moment is exist digitally."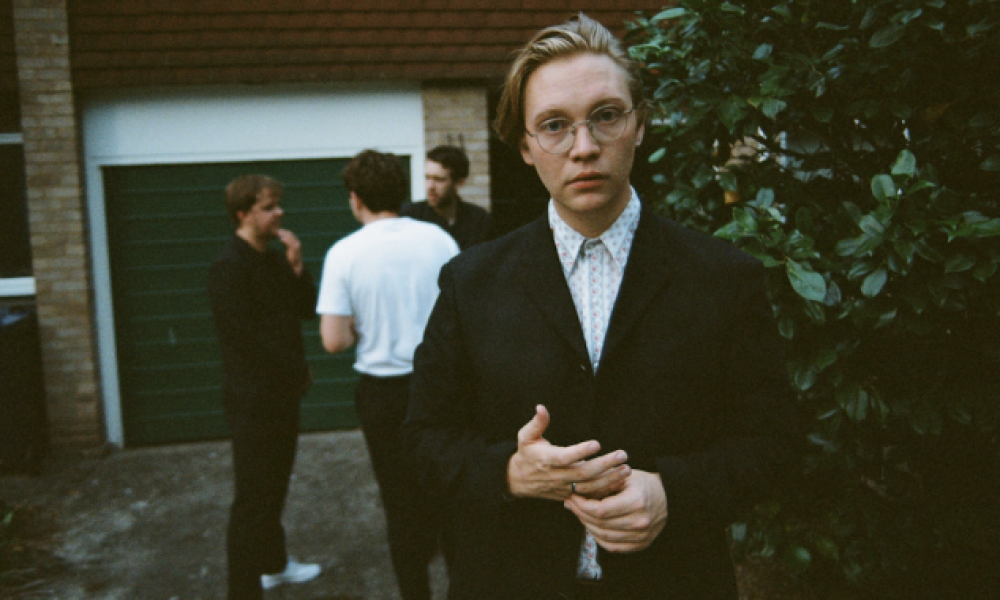 NC: In the first lockdown, a lot of artists turned to live streaming and I saw your guitar tutorials online, is that something you are considering this time around? This time it feels different, there's not as much online content keeping people entertained.
SG: "That's a good point. We definitely need an injection of positivity. People are upset and annoyed at how the government are dealing with it so there's very little light at the moment. Maybe there does need to be a bit more of those guitar tutorials and gig streams. We did a couple of live sessions, but it's just so hard to get in the mood when you're existing in your living room all day. Like if I streamed an episode of The Simpsons it wouldn't be too different from how I actually live my life. People don't want to see this, they want to see the imagined character I can be on stage. They don't want to see the unwashed dishes in the sink!"
NC: You mentioned politics, and it's something we should address. There are clearly suggestions of a lack of government support for musicians during the pandemic. Then there was the news of a free EU touring visa which has been declined. How does this make you feel as a musician?
SG: "If you think about the whole thing with Rishi Sunak telling musicians to get new jobs – well that's how we feel. There's a lot of people in the music industry that feel like their job isn't valued like it would be if it was a more evident moneymaking vehicle. The industry brings in billions of pounds every year, but Conservative politics is so ignorant of the value arts and culture can bring to a society in general. They also don't factor in the mental health benefits of having a night off and watching live music for enjoyment. The Tories clearly don't understand our jobs and how viable they are so it's just been so strange to hear, particularly with Europe because we'd just started playing there properly and booking tours. It's heartbreaking, not just from an economic standpoint. It's genuinely heartbreaking to have your dreams crushed like that. I really hope musicians can unite and there seems to be some movement at the minute."
NC: Small venues have also struggled with a lack of support. In particular, Gorilla (Manchester) which is on your tour. How important is it to keep these venues open?
SG: "The reason I moved to Leeds was for the Brudenell Social Club. Venues like that are the reason bands like us can exist. It's in the same way that open mic clubs helped me out at the start of my career, venues like the Brudenell opened their doors to us as a band. Whether we're playing to 20 people or a sold out show, the venues are showing us that support and they believe in local bands and the communities bands and artists have created locally, nationally and globally. Small music venues are the breeding ground for anything that people can get excited about, and the fact there's a possibility of places like that going under is heartbreaking. For the people operating them and for the artists who won't be playing in them. It's a horrible thought so I'm glad Gorilla was saved by Tim Burgess, which was amazing. It shows the power of someone in the local community who realises the importance of venues like that, because they are vital."
NC: And on the other end of scale, there are festivals. With the recent Primavera Sound trial and outdoor gigs looking the most likely option for live music, you must be keen to get onto the festival circuit with the new album?
SG: "Absolutely. It would be amazing to start playing festivals again, it's probably our favourite time of year. We are lucky, the UK is probably best country in the world for festivals. But there are incredible festivals in Europe and America of course, and I feel so bad for those bands that haven't been able to play South by Southwest because that was such an opportunity and boost for us. It gives bands and artists the chance to show themselves to a whole new market in America. It's such a shame that festivals aren't able to promote bands at the minute. It's a big part of UK culture and it's rare you meet someone who hasn't been to a festival. That's probably what we miss most."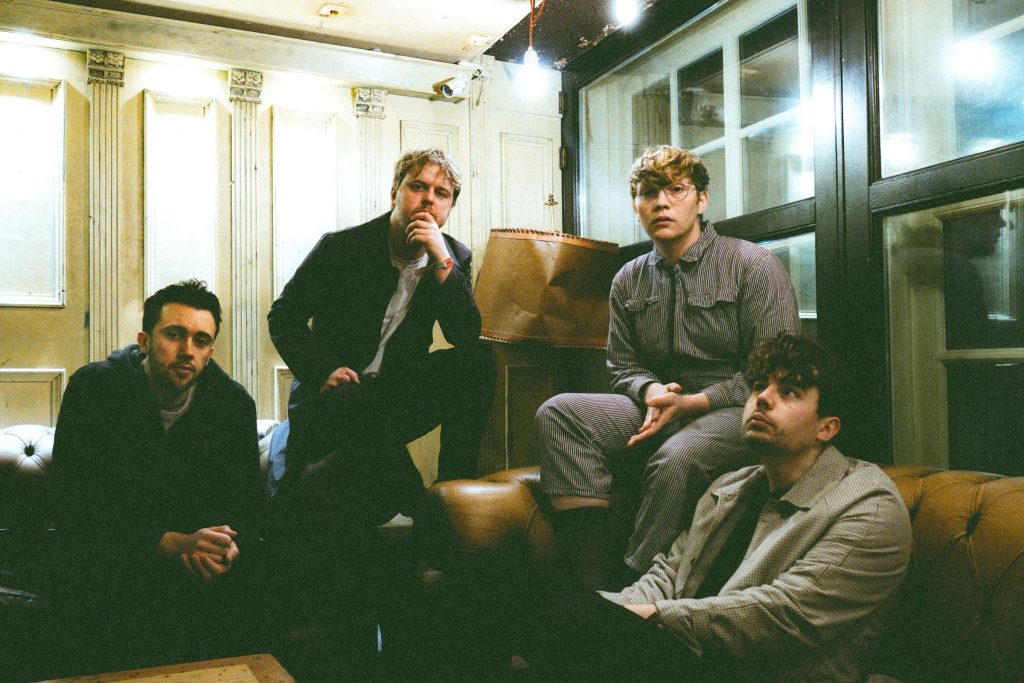 NC: Support from the likes of Radio 1 and 6 Music must be a big boost for you too, particularly during the pandemic?
SG: "The support we've had over the last couple of years from the likes of Huw Stephens (Radio 1) and Tom Robinson (6 Music) has been very kind. We still find it mad that they want to play any of our music. It's always strange thinking of it as an industry because I still feel like a sixteen year old kid reading Kerrang! It's also great to see people we've played gigs with doing so well. We were supported by Working Men's Club in Hebden Bridge not so long ago and their success is amazing and so deserved. We played a Great Escape warm-up gig a few years ago and Fontaines DC, who barely anybody knew at the time, played before us. So it's great to see bands supported by the 6 Music playlist go on to bigger and better things. We rely on radio and media as they are still broadcasting through these times and we really appreciate all the support."
NC: And finally, what are you looking forward to most once things are back to normal?
SG: "Great question. I'm so not in the real world at the moment. I'd like to give my mum a hug, drive to Wales and give my dad a hug, and then stand in the middle of the Brudenell with a pint of Virtuous watching any band. It could be the worst band in the world. With the room full around me. Standing in front of a crowd is amazing and electrifying but the reason I love it so much is because I've been on the other end of it. I fell in love with seeing music before playing it, so I want to witness it first."
…
The installation of a new induction hob (breaking news) at their 'shed' studio in York means we can rest assured new music is coming soon from The Howl & The Hum. In the meantime, check out their cover of Blinding Lights below, described by Sam as "the first productive thing we've done after the album." And if you haven't already, make sure you check out the amazing debut album, Human Contact.