After The Myserines and Zuzu topped the bill in Birkenhead two weeks ago, and Kelly Lee Owens and Working Men's Club kicked off Part 1 of the All Dayer events last weekend, FestEvol is back on Saturday with Part 2! Bringing together the best in UK music talent, FestEvol is organised by Liverpool-based promoters, EVOL, and returns with another impressive lineup headlined by The Big Moon and The Orielles.
Ahead of Saturday's event, we caught up with The Big Moon as part of a Q&A session for the festival. The band will headline the event four years on from their first appearance, which is testament to their rise following two critically acclaimed album releases. We discussed their feelings ahead of the big headline slot, as well as last year's album release 'Walking Like We Do', life in lockdown, potential new music on the horizon and plenty more!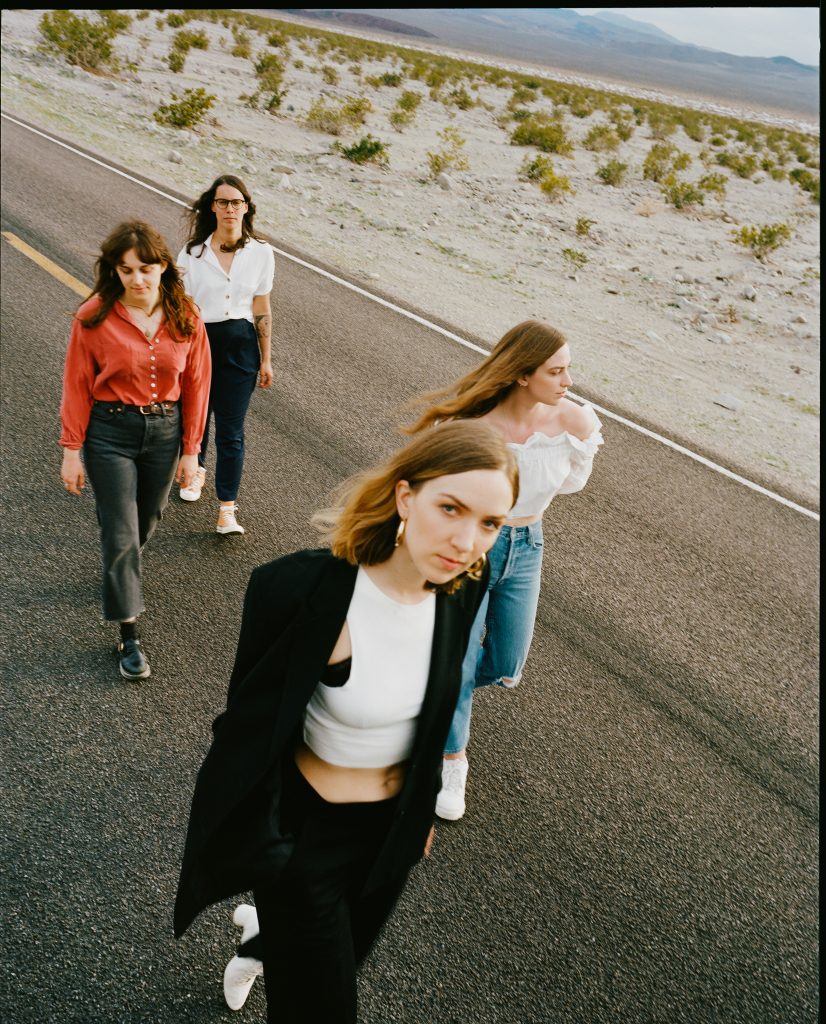 NC: Firstly, congratulations on one of the stand-out albums of 2020 with 'Walking Like We Do'. It must have been the strangest of circumstances following album release with the world going into lockdown, but what are your feelings around the release and the reception it received? 
C: "Oh thank you! Yeah it was so incredible. You can work really hard on something and be really proud of it but you never know how it will be received so we were very excited at the response to that album. The nicest things for me were my friends saying they listened to it with their families in the kitchen during lockdown. And I think my 3 year old niece was responsible for about a million of the views of the Your Light video so my sister managed to get quite sick of me even though we couldn't physically see each other for months. As a younger sibling it's important to always find new and innovative ways of being as obnoxious as possible."
NC: How frustrating has it been not to tour the album, as this is usually a huge aspect of a new album release? 
C: "Hugely frustrating. Though we were lucky that we got to get some touring in before everything shut down and I will be forever grateful for that. I try not to think about all the things we had planned that we never got to do, we just can't wait to get back out there as soon as possible! The production may not be as slick as it was a year ago but we will make up for it with a whole lot of heart. "
NC: Although the record is over a year old now, many fans won't have heard it played live yet. Are you still as keen to take this album out on the road or are there fresh projects on your mind now? 
C: "Both! Excited to get to play the old stuff and to get the fresh things out there. I'm also really enjoying playing first album songs again. They're louder and more thrashy and we've played them so many times that they're in our bones. There's something really satisfying and kind of cathartic about that right now. "
NC: How has the band found lockdown? Has it sparked creativity, maybe some new material? And how difficult has it been not to see one another due to restrictions (if this has been the case)? 
C: "Yeah there have been ups and downs but we've all managed to do lots, both separately and together and in and outside of music, so that's been good. There's always a lot of uncertainty in this job, you sort of never know when it might all be over, but obviously last year was a whole other level of that. The first time we could all get together to play again was very special. And maybe there are some new things cooking…"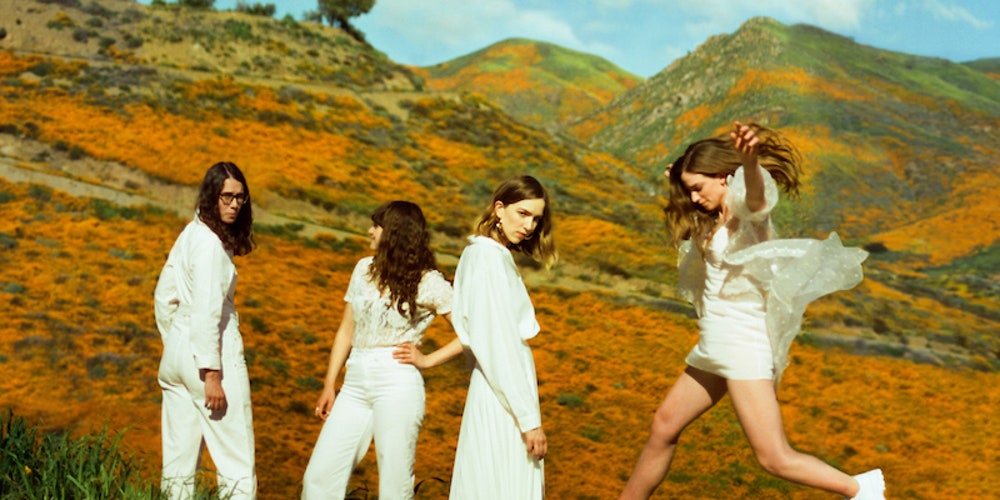 NC: Have you found yourselves delving into the virtual side of performing music and using social media for fan interaction, or have you stayed away from that? 
C: "Yeah we have stayed away from it actually. In the beginning there felt like a lot of pressure to suddenly move everything to social media which isn't a place any of us love to be that much and a lot of what we do musically doesn't translate to there that well. Especially as we were all in different places. When we took that pressure off ourselves everything felt a lot easier. Although last year I did a bit of bass and keys lessons over zoom which I loved so much! And there are loads of people I'm looking forward to seeing again once we get back out on the road." 
NC: You're playing Festevol in Liverpool this weekend, can you sum up your feelings ahead of the headline slot, and also how important you feel the return of live music is for society?
C: "We are super excited to be playing – especially since we once played before at the other end of the bill, it's great to come full circle. We're back in the swing of it now (despite having to re-learn our songs with the help of our own song tutorials!). Society has a lot of healing to do and live music is undoubtedly a kind of collective catharsis. We can't wait!"
NC: It's a great lineup, is there anyone you're particularly excited to be sharing a stage with across the festival? 
C: "It's such a great lineup. I'm excited for all of it. Particularly Self Esteem, Phoebe Green and Big Joanie."
NC: What are your experiences playing in / visiting Liverpool, which is a city steeped in music culture and history? 
C: "Liverpool is an excellent city to play. We managed to get a headline show in just before lockdown so you're one of the few places that have seen the second album show and it was a great night. I feel like it was a Friday as well. Definitely Friday night energy. So yes, very happy to be back."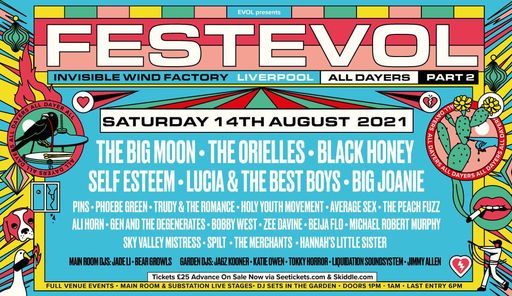 NC: What does it mean to be headlining a festival that has been praised for its progressive work addressing the gender imbalance we have seen across festival lineups, and what needs to be done in the industry to change some of the worrying trends we have seen across lineups this summer?  
C: "I didn't even notice that! Maybe that's why when I looked at the line up I was so excited by everyone on there! It's hard. In times of uncertainty people often revert to what they perceive to be safe, and in our industry that is a certain kind of music made by white men. It would be great if more people saw this as an opportunity to break cycles and create more space for different kinds of artists to thrive. We need to ensure that there's a wide range of voices and stories being heard on stages. It only ever adds value." 
NC: Side note – who is responsible for The Big Moon graffiti I spotted on the window of Rough Trade on Record Store Day!? 
C: "I think Jules? But also possibly Soph. She was a tagger back in the day." 
NC: What are your plans for the rest of 2021 / next year in terms of new release / live shows?  
C: "Oh man so impossible to say right now. We have lots of shows in over the next few months and hopefully they'll all happen! And then we have some other things we're working on that hopefully we'll be able to share soon. But plans just aren't really a thing anymore are they?" 
NC: What have you missed most during lockdown and are looking forward to once normality resumes? 
C: "I'm a real hugger so that has been hard. Would be excellent if the fog could lift and everyone could see this brazenly incompetent and hateful leadership for what it is and we could make the drastic changes that are necessary. And I'd really like to be able to go somewhere where I can get into a body of water and not have to pretend that it's a pleasant temperature."
There is still chance to get your hands on tickets to FestEvol 2021, so head HERE to buy your tickets for the much anticipated event. In the meantime, here is 'Your Light', from the excellent album, 'Walking Like We Do'.
Follow us on our socials:
…
If you haven't already, make sure you check out our Fantasy Pints Podcast, where we interview a different guest each week and ask the one common question – "if you could go for a drink with any three musicians past or present, who would you choose any why?" Latest episode below!