James are back with their sixteenth studio album next month, with 'All the Colours of You' set for release on June 4th. The new record precedes an array of slots at UK festivals and a headline tour, including the London reopening event and that huge homecoming show with the Happy Mondays at the AO Arena, so 2021 promises to be another strong year for the ever-evolving veterans of indie rock.
We spoke to Jim Glennie, the bassist, eponym and longest serving member of the band. We discussed 'All the Colours of You', including the key messages from the album and how lockdown has affected preparations. We also discussed Jim's views on new music today, the upcoming gigs and festival dates, anecdotes from touring with the Happy Mondays and plenty more!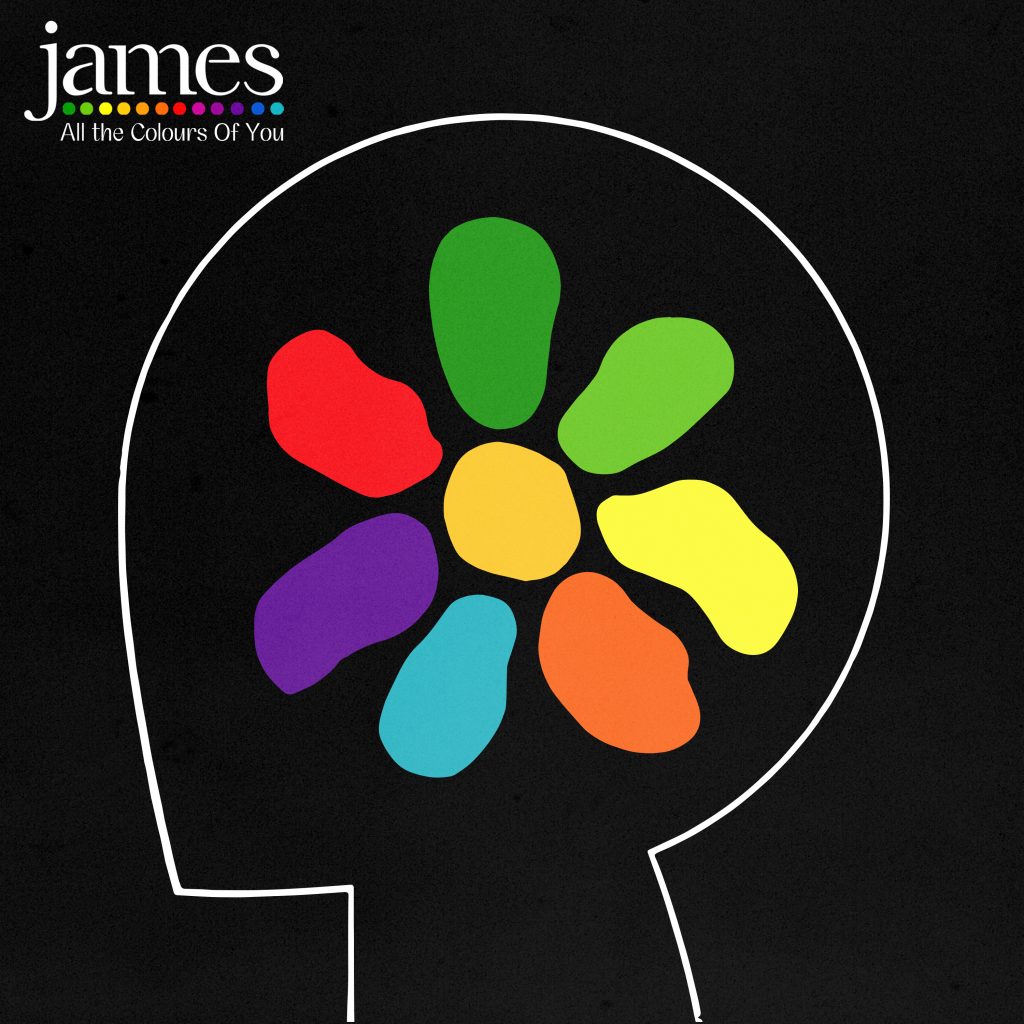 NC: There are, of course, unprecedented circumstances surrounding the album release. How have you found lockdown personally and how has it affected the band?
Jim: "I live on the north west coast of Scotland in the Highlands with my wife, so as a geographical place to be during the lockdowns it has been ideal as there's loads of space and scenery. In that respect, we have been very lucky. All my family are in Manchester which is the hardest part, not seeing people for a year has been really difficult. But up here, we feel one step removed from it all, which has helped a lot. Musically it has been weird. We had the record to work on which is fantastic as we've had something to keep ourselves occupied, but we've not played a live show in nearly two years which is just so strange."
NC: Do you still get nervous around the release of a new album or is it just business as usual as far as you're concerned?
Jim: "The insecurities are still there but it's exciting as well. Every record feels like the roll of a dice, we are ambitious and still want things to happen. We've never rested on our laurels and always want people to like the direction we head in. The record sounds contemporary to my ears but there are so many variables that are hard to judge and hard to impact on. So it will be interesting to see what happens but we are excited!"
NC: What are some of the key messages you think people are going to take from the album?
Jim: "The lyrics reflect Tim's last year or two. Take 'Beaches' for example, the song sounds really uplifting but there's a dark element as it's about Tim living in Topanga where they had all the forest fires. The fires had got worse year on year and he was constantly living with his family's possessions in the car ready to be told to move on at any point. The story of the song is about one of the blazes in Malibu, everybody headed to the beach because they thought they'd be safe but the flames blew that way and people sadly died. A lot of the songs are like that, they sound musically uplifting but there's a darker element to the songwriting. The song 'Recover' is about Tim's father-in-law passing away due to COVID, which couldn't be more topical, dark and hugely sad. He was telling me about it as the situation developed, and it's something lots of people went through during this time, but Tim's mother-in-law couldn't visit her husband of 40-50 years to be with him before he passed away. Our producer, Jacknife described some of the tracks as songs you can dance and cry to, and that really does reflect the album in many ways. It could be deemed as heavy, deep and emotional, but the album sounds really light as we were very aware that people didn't need a depressing sounding album to listen to."
NC: The opening line of the album is pretty powerful in itself – "We're all going to die". What was the discussion around that as an opening track?
Jim: "Tim loved the idea of that being the opening line of the album. We hear so many songs about love but not many about death and loss, which is something Tim has written a lot about in the past. 'Moving On' and 'All I'm Saying' are big songs for us where he has addressed these subjects that seem often to be taboo, and with 'Zero' he is at it again. I think when he does this it's to provide a clarion wake-up call to people that time is limited and make the most of it. Making the most of life and not letting it slip past you is another big thing for Tim."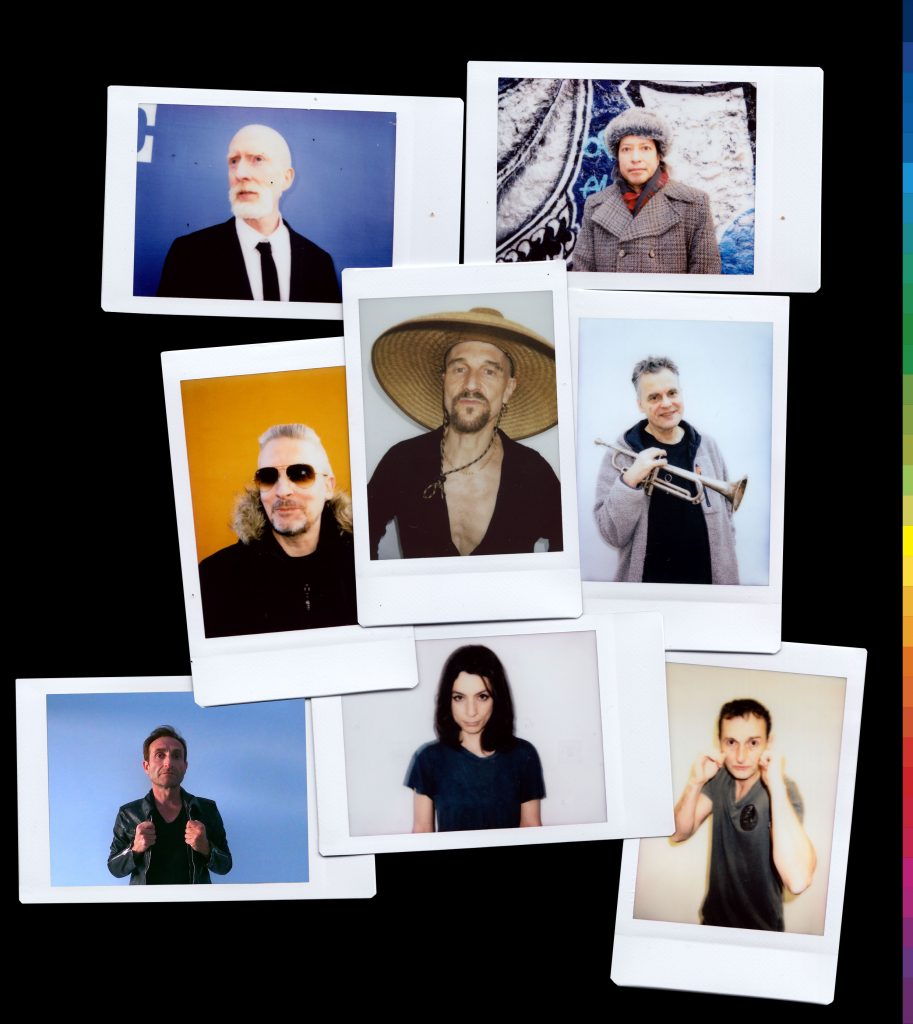 NC: Are there any particular tracks that aren't out there at the minute that you're excited for people to hear or play live?
Jim: "I'd say 'Wherever it Takes Us', it sounds like an Andy Weatherall remix to me. The work he did for us on 'James vs Sabres of Paradise' made our songs sounds like a cool dance act which we absolutely adored. This track is right up our street, we love it. It's been challenging to put together in rehearsal, it's not going to be an easy one to play live at all. Vocally, it is more spoken word, like he's stumbling his way through the song. It sounds great but it will take some time to perfect. Nailing the harmonies will be a challenge but we will master it in time for the live shows."
NC: Have you had to use social media in order to gauge people's reactions to the new material with no live shows?
Jim: "We always think if we like it, the fans will like it. That's how it works with James tunes and our musical parameters are very broad. Our back catalogue ranges from stripped balk folk tunes to Andy Weatherall remixes and everything inbetween. That's why we are still here really, we're not just an indie band and that's all we do. The fans know that if they're into James that's what they'll get, a variety of sounds. That's what they buy into, noone expects to just hear a certain period of James on repeat each time. It's not arrogance but it's a trust and belief in James fans tastebuds that they'll be in tune with the same music as we are. It is nice to get positive feedback and hearing people say they love it and can't wait to see it live, but as a band we have to follow our own course in that respect. You can't overthink the reaction or else you'll never go anywhere."
NC: We'll talk about the 24th June now when you'll hopefully be headlining the reopening gig in London if all goes to plan. What is it like to be involved in such a landmark event?
Jim: "It feels bizarre. It is very exciting but emotionally I can't quite connect with it yet in case it's taken away from us and we're back in lockdown again. We've had so many dates we've been working towards, we had two shows cancelled in June and things just keep moving. Until we get there and start doing these things, it will still feel quite insecure. But it will be an amazing experience if we do get to play, an incredible and emotional experience for the musicians and the crowd – another box ticked for normality which is important."
NC: It's a great bill with the likes of The Snuts and Maximo Park who have had number 1 and number 2 albums respectively this year, showing guitar music is still popular. Do you listen to much new music yourself?
Jim: "I really like The Snuts. I was reviewing their single years ago when they were very quite small and not many people had heard of them. It was the track 'Glasgow', what an anthem, absolutely brilliant. Then to see they had progressed so well and got a debut number 1 album, it was great to see. So yeah, there are still great new bands out there and a love for guitar music. When I was younger, you couldn't really be a fan of too many genres – if you were into something that was pretty much it, but I think that attitude has changed. If someone recommends a track now people just listen to it, it doesn't matter so much if it is from a certain genre."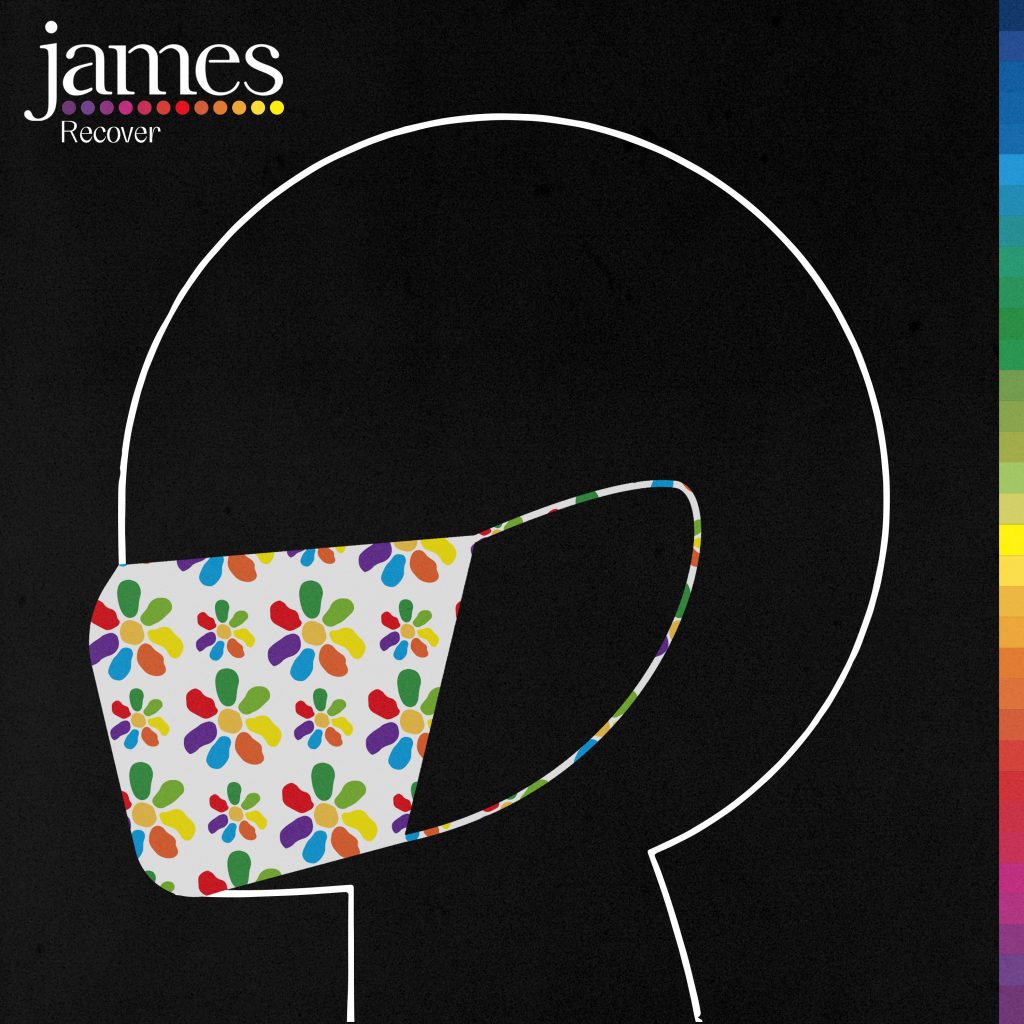 NC: You're headlining Neighbourhood Weekender in September, replacing Ian Brown. What is your opinion on the circumstances surrounding Ian dropping out from the lineup?
Jim: "It's hard not to criticise really. I don't agree with his views and what he's saying, I find it hard to get my head around really. I've bumped into a few people with not too dissimilar views but when you're in a position like that, there is a responsibility. We are all entitled to have an opinion, but he has more impact than most which can be quite dangerous. People might take notice and feel he is in a position of knowledge. We can't wait to play the festival though, it's like a hometown gig for us so I'm glad in a way that it has worked out for us."
NC: You're playing a big gig with the Happy Mondays at Manchester Arena in December. Are you looking forward to that one?
Jim: "Yes it will be great. They supported us way back in the day just before they broke through. It was absolutely hilarious, they were like cartoon characters. The first gig, they couldn't find Shaun in the morning. They found him finally and went to the wrong venue. Then when they actually made it to where we were playing, they'd missed their slot. They were just arguing and blaming each other about everything that had gone wrong in the day. It was constantly like that throughout the tour, each day something new happened. Fights on stage, proper punch ups, it was hilarious. They invited us to a party and when we didn't go, they broke into our dressing room and nicked all our beer. They said 'well we asked you to come'. God knows what they're like nowadays!"
NC: What are your other plans in terms of the tour and festivals?
Jim: "We've got a busy September, including Isle of Wight festival. We are looking forward to playing the Scarborough Open Air Theatre, which is a great venue. It's got a little lake in front of the stage with a platform people can board, so it's a really nice and unique place to play. The tour starts at the end of November and goes into December, and then we'll have more shows. We've only got UK shows in the diary at the minute, but if we can travel we will."
NC: On a closing note, what's the one thing you've missed most during the pandemic and the thing you're looking forward to once normality resumes?
Jim: "The one thing for me is seeing my family. It has been painful and horrible but fingers crossed, it does feel like we are doing the right things and stepping towards normality."
NC: And one last thing, are City going to win the Champions League?
Jim: "Yes!"
…
"All the Colour of You", the brilliant new album from James is released on June 4th! You can purchase tickets to see James on tour on this link.
Follow us on our socials: