Catfish and the Bottlemen Lyrics Quiz!
Rumours are strong about an imminent return and Summer 2024 tour, so now is the time to brush up on your knowledge. Can you score 10 out of 10 in our Catfish lyrics quiz?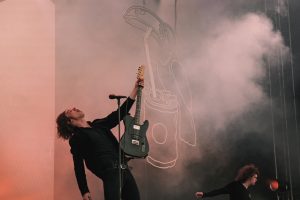 Follow us on our socials:
You can check out all episodes of our podcast on Spotify, Apple and YouTube, including interviews with DMA's, Clint Boon, Robbie Knox, The Wombats, Jamie Webster, Clinton Baptiste, Scheiffer Bates, Omid Djalili and plenty more!