Music technology giants, Pioneer, have been… pioneering DJ equipment and leading the market for many years now, providing affordable, best-in-class DJ equipment, headphones, speakers and more.
Whether you are an aspiring DJ or seasoned behind the decks, Pioneer provide products for all abilities and all price ranges.
Ahead of Christmas, which is fast approaching, we have analysed the Pioneer DJ range and pulled together the best equipment for music lovers' presents this year.
Our top picks for 2023 are as follows, including wired and Bluetooth headphones, high quality speakers, and a DJ controller.
These are the perfect gifts for beginner DJs, or music lovers in general, all built with Pioneer's high-quality and available at affordable prices – ranging from under £60 to under £300 (see image below).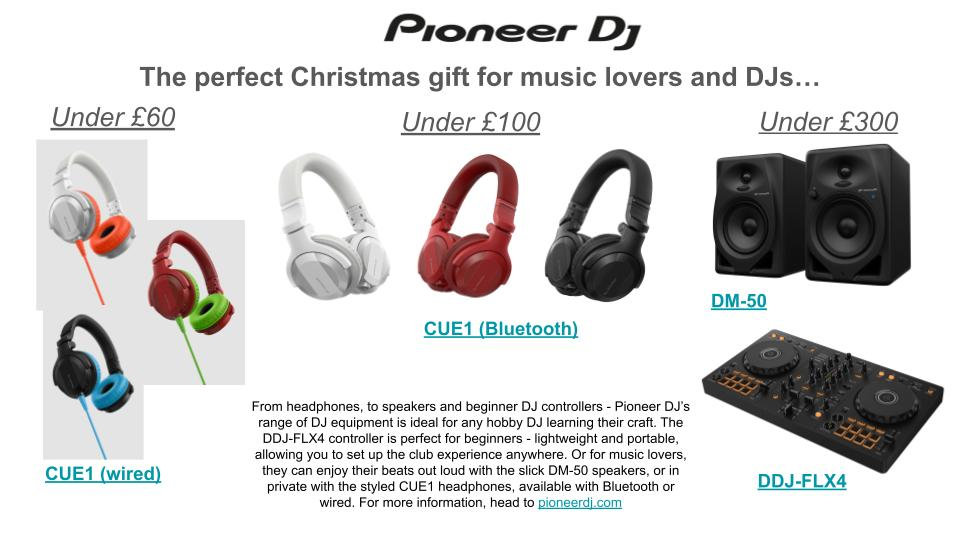 Head to Pioneer DJ – United Kingdom to browse the full selection of products!
…
Follow us on our socials:
"If you could go out for a drink with any three musicians, past or present, who would you choose and why?" – That's what we ask our guests on the Fantasy Pints Podcast! Seasons 1 & 2 are available now. You can check out all episodes on Spotify, Apple and YouTube, including interviews with DMA's, Clint Boon, Robbie Knox, The Wombats, Jamie Webster, Clinton Baptiste, Scheiffer Bates, Omid Djalili and plenty more!