It's that time of year again, Bonfire Night has passed and Christmas is the next big event in the calendar. We've got you covered for 2021 with our extensive Christmas Gift Guide! Not only are we covering the best gifts in music, we have a whole host of categories for you to browse through and find the perfect presents this year, including Food & Drink, Hair & Beauty and Gifts for Children!
MUSIC GIFTS
KEF I Mu3 Headphones X Ross Lovegrove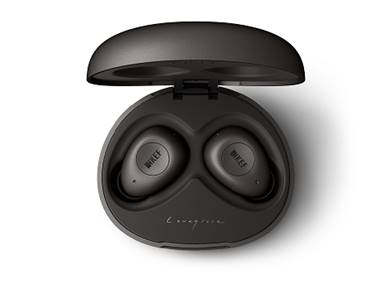 KEF has collaborated with visionary designer Ross Lovegrove, renowned for his innovative approach and flowing, sculptural forms, Ross Lovegrove brings a new dimension to sound. The Mu3 earphones may be small, but their elegant sculptural look offers sophistication within their compact and ergonomic design. The audio performance of Mu3 benefits from KEF's specially tuned Active Noise Cancellation technology, enabling the Mu3 to eliminate external noise without effecting sound quality. Visit HERE.
…
Skullcandy Indy ANC. Noise Cancelling Earbuds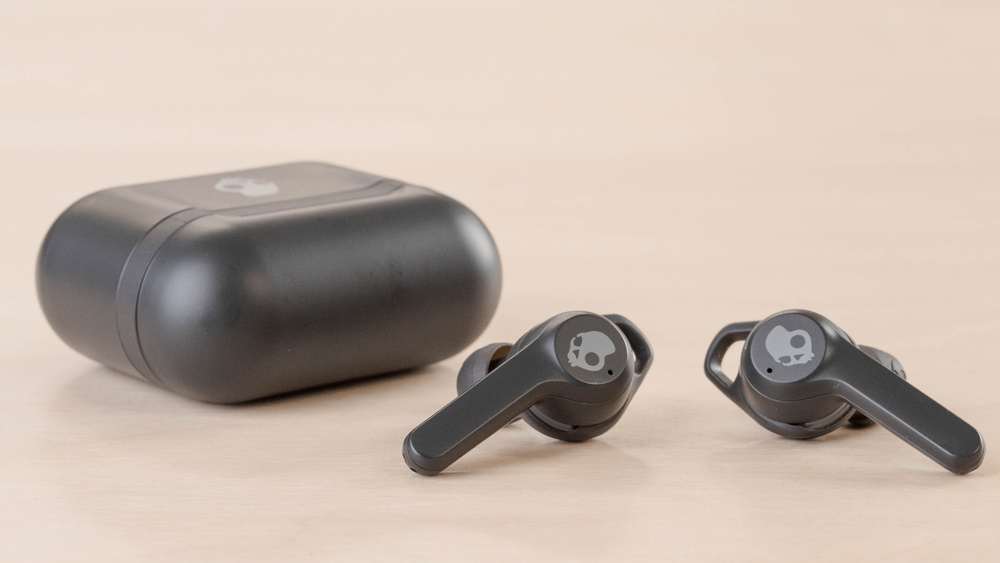 Skullcandy's best-selling product line, Indy True Wireless, is expanding to include Active Noise Canceling technology with Indy ANC. This is the brand's first true wireless earbud to feature ANC technology. Visit HERE.
…
Books from Musical Icons & More!

Thames & Hudson has a stunning range of titles ideal for the festive season – from must-reads for music lovers including Amy Winehouse: Beyond Black and The Rolling Stones: Unzipped, to stylish volumes perfect for fashion fans, such as Vivienne Westwood Catwalk and Versace Catwalk. Their stellar array of art books ranges from Spring Cannot be Cancelled to Quentin Blake – A Year of Drawings. There are so many more – see https://christmas.thamesandhudson.com/ for the full list!
…
FOOD & DRINK
Signature Brew 'Pub in a Box'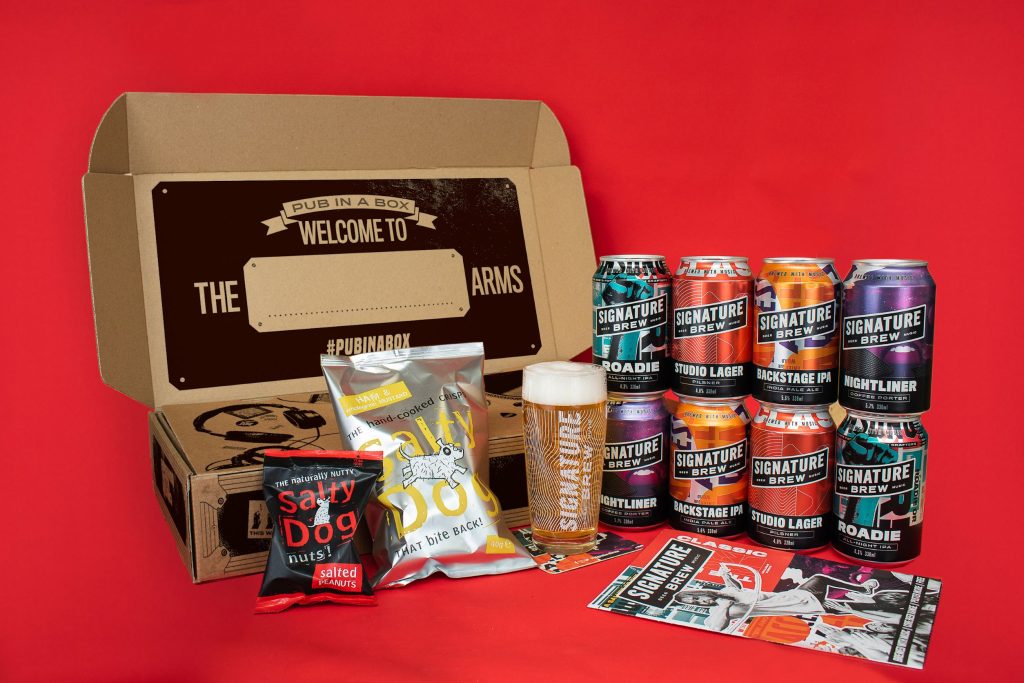 Recently relaunched with an all new look, the award-winning Pub in A Box (£30.00, signaturebrew.co.uk/pubinabox) is the ideal gift for beer and music fans. The Box features a selection of Signature Brew's finest craft beers, with glassware, snacks, the world's greatest music quiz and exclusive playlists curated by music journalists – tailored to each beer. Treat a friend, loved one or even yourself and bring the pub to you! Oh, and don't forget to grab a marker pen and name your establishment with the pub sign inside the box! All beers are suitable for vegans. The Pub In A Box is available to buy online throughout the UK, delivered in just 1-2 days.
…
Ramsbury Single Estate Vodka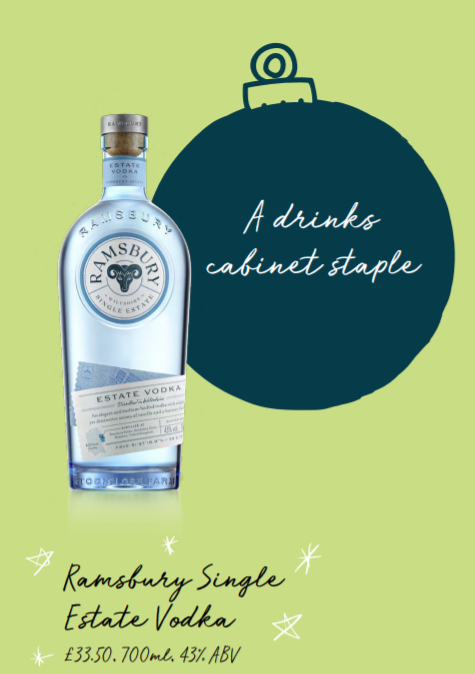 Why not give a truly spirited gift this Christmas, with a beautiful bottle of Single Estate Spirit from Ramsbury? Single Estate simply means that the complete process from field to bottle takes place on the Ramsbury Estate in Wiltshire. It sows, grows and distils the primary ingredients itself. Operating a true grain to glass approach, everything from the estate is used in the production. Making its offering among the most sustainable spirits sold in the UK. The award-winning spirits will be a sure-fire winner for. Christmas gifting for friends and family that enjoy a premium pour. https://ramsbury.com/product/vodka/
…
Pirate's Grog Rum
One for the rum fans is the incredibly tasty award-winning Pirate's Grog! Three miniature bottles of Pirate's Grog, with a personalised wax-sealed scroll, are the perfect gift to send any rum lover. This handcrafted wooden box houses three Pirate's Grog Rums; Five Year, No.13 and Spiced with information sheet about each of the rums and more about its story. Available via the Pirates Grog website HERE or Amazon.
…
Imperial War Museum Spirits & Cocktails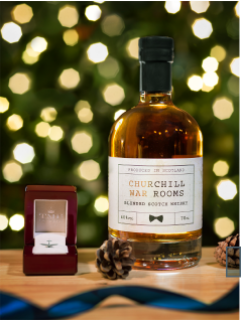 Churchill War Rooms Whisky – Inspired by Winston Churchill's fondness for whisky, this luxury gift from IWM's collection is remarkably smooth, gentle and well balanced with a trace of nuttiness, sweet barley and dried apricots. The overall characteristic is full-bodied and sophisticated, some may say just like the great statesman himself, and is an ideal drink for all occasions. https://shop.iwm.org.uk/Churchill-War-Rooms-Whisky
Churchill's Cocktails – the perfect gift for anyone who wants to serve highballs with a helping of history, a new recipe book (released this October) of thirty cocktails ranging from the simple and elegant to the truly theatrical. The recipes inspired by the people, places and passions associated with Sir Winston Churchill, alongside historical insights and anecdotes about the wartime Prime Minister. https://shop.iwm.org.uk/p/27865/Churchills-Cocktails
…
The Restaurant Guide 2022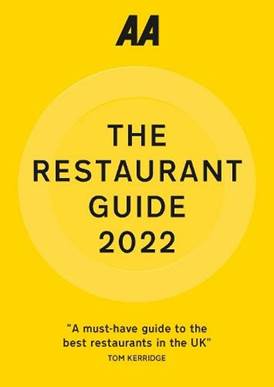 The Restaurant Guide 2022 (AA Media) is the perfect guide to the UK and Ireland's top dining destinations, featuring over 1700 restaurants which have been awarded Rosettes for culinary excellence by the AA's professional inspectors. Now in its 28th edition, The Restaurant Guide 2022 provides food lovers with breakdowns of restaurants by county, including a detailed description of each destination, information on latest chef changes, opening times, sample menu prices and images of many of the featured locations. To assist those travelling to featured restaurants, the Guide also includes clear AA mapping of each region. Visit HERE.
…
Lily's Kitchen Luxury Pet Food
Lily's Kitchen – the award-winning producer of proper food for pets – has announced that its limited-edition Christmas range is back and better than ever. Pets quite rightly sit at the heart of the family, so whilst pet parents are indulging in festive treats, why not treat our four-legged friends to Christmas goodies of their own. Alongside the much-loved advent calendars and complete Christmas dinners, Lily's Kitchen has launched a NEW gift that's perfect for dogs: The Cracking Festive Treats tin that comes in a reusable tin for woofers to enjoy all year round – https://www.lilyskitchen.co.uk/
…
Kikkerland's Bar Compass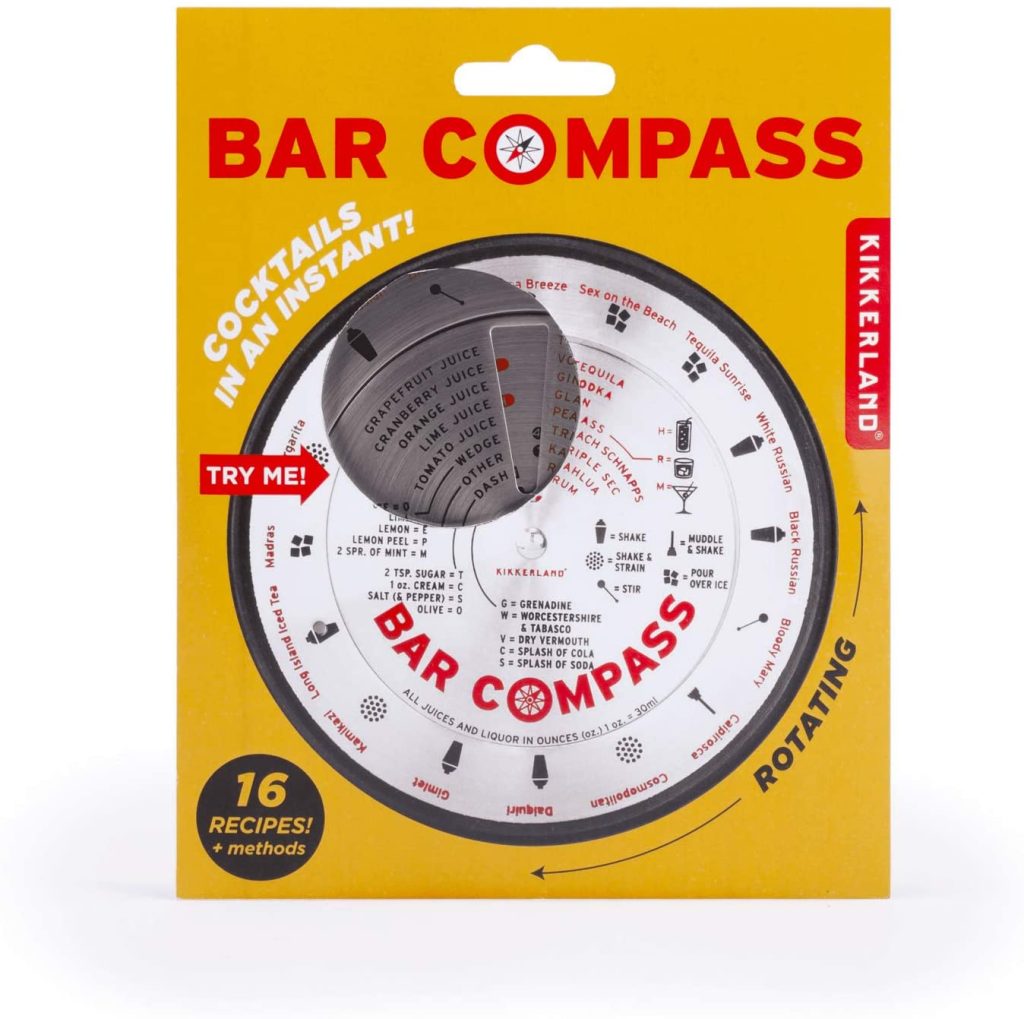 The Kikkerland Bar Compass is the must have accessory for any bar cart. Its slim, stainless steel design rotates to reveal 16 different drink recipes right down to the type of glass, method & garnish. Simple to use, attractive to display. https://kikkerlandeu.com/products/bar-compass
…
ZeroWater 12 Cup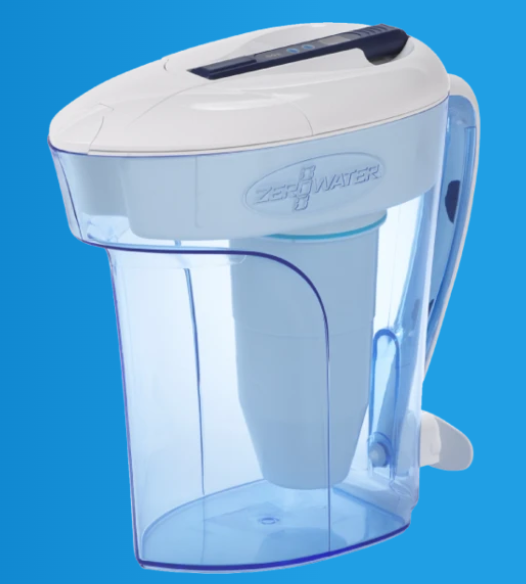 This top-spec water filter removes twice as many contaminants as leading brands and Brita. It comes with a TDS (Total Dissolved Solids) reader, so you can test your water quality before and after filtration. To put that into perspective, water quality in cities has  TDS score between 200-300 and Zerowater turns this to zero after! https://zerowater.co.uk/collections/jugs/products/zerowater-12-cup-water-filter-jug
…
HAIR & BEAUTY
Beauty Essentials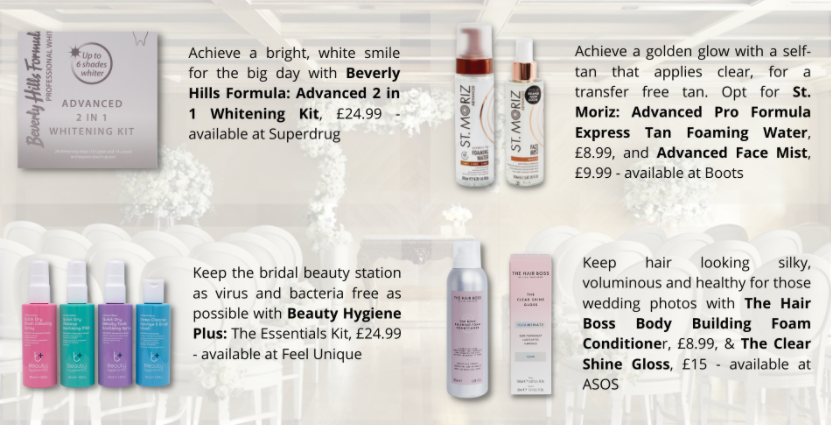 …
Freshly Cosmetics SolidPod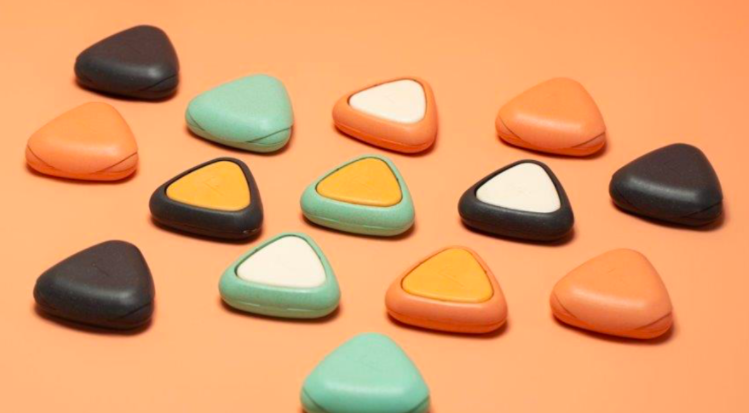 Raise the bar on environmental sustainability with Freshly Cosmetics natural, vegan, cruelty-free, and non-sulfates SolidPod, available in shower gel and shampoo form, that reduces virgin plastic usage by 34%!
…
Beauty Hygiene Plus Quick Dry Brush Cleaning Spray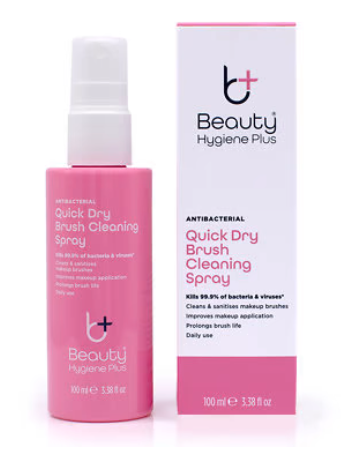 Beauty Hygiene Plus Quick Dry Brush Cleaning Spray, the fast action formulation cleans and sanitises your makeup brushes and is clinically proven to kill 99.9% bacteria, yeast and enveloped viruses, effective results in just 2 minutes. Use daily to help improve to the performance and longevity of your brushes. Suitable for natural and synthetic makeup brushes, leaving them fresh and hygienically clean. Check out more of the Beauty Hygiene Plus range below… https://beautyhygieneplus.com/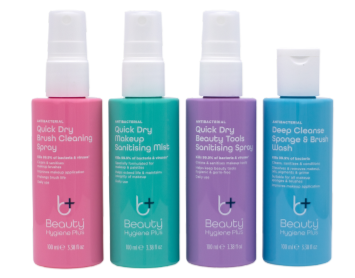 …
JOONE Pamper Products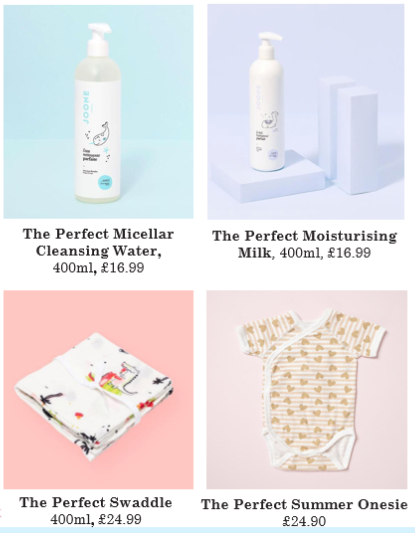 Treat mums, mums to be and little ones to some pampering with soothing, clean and organic treats from JOONE. JOONE's product collection offers complete product traceability and transparency. By actively sharing details of product development, raw materials used in products and packaging, ingredient certifications, manufacturing processes and recyclability, JOONE gives parents the ultimate assurance that they are using only the very nicest, most caring products on theirs and little one's delicate skin.
…
GIFTS FOR CHILREN
Kids Stuff Crazy Range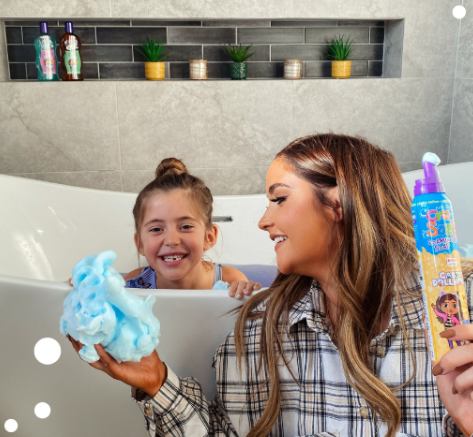 Celebrity mum, actress and former Queen of the Jungle, Jacqueline Jossa has shared the 'Kids Stuff Crazy Range', including Kids Stuff Crazy Colour Changing Bubble Bath and their Crazy Foaming Soaps. She says: "I'm sure all parents sometimes find bath time diffcult but making it more magical does the trick! Kids Stuff Crazy have made my girls want a bath all the time." https://www.crazyforkids.co.uk/
…
The Polar Express Gift Set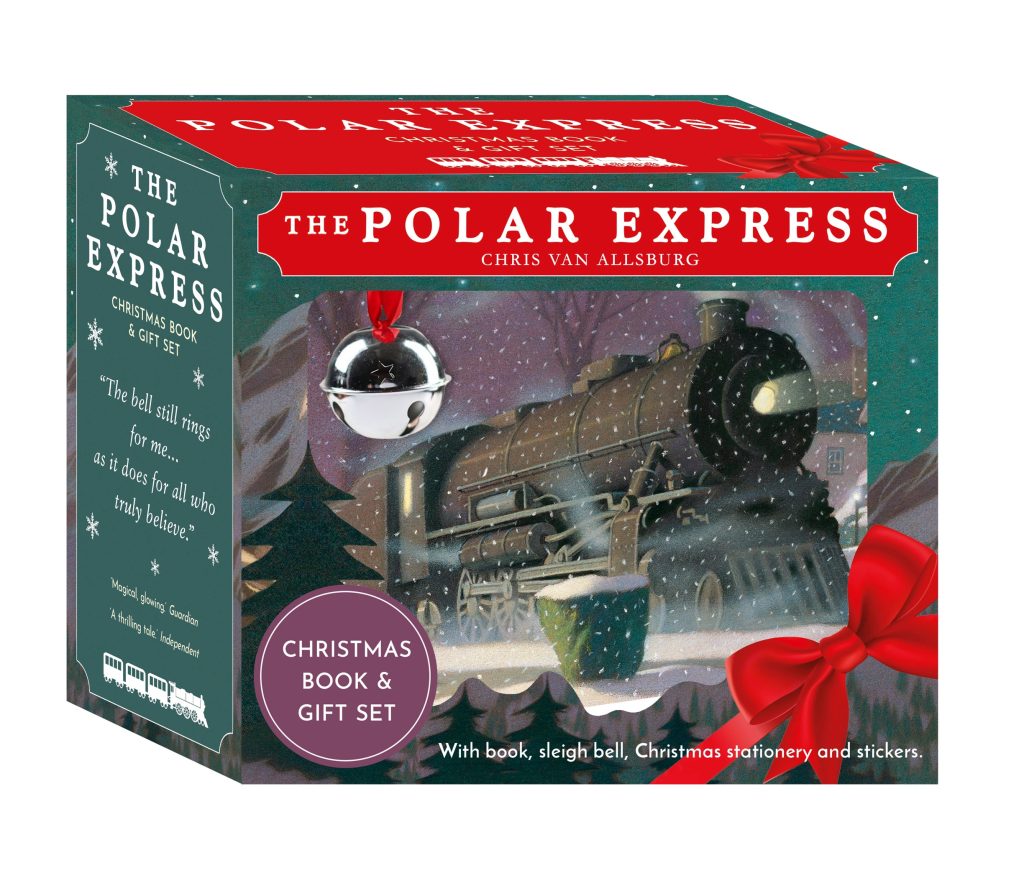 The Polar Express Gift Set – brand new for 2021 – includes a mini-hardback version of Chris Van Allsburg's enduring Christmas classic (made into a move in 2004 starring Tom Hanks), plus a writing set for children to send their letter to Santa, write thank you notes after Christmas or even write their own future Christmas classic – PLUS – a gorgeous tree decoration based on the sleigh bell from the book – and if you didn't know already, only those who truly believe in the magic of Christmas will hear the bell ring! Buy HERE.
…
SpyX Micro Gear Set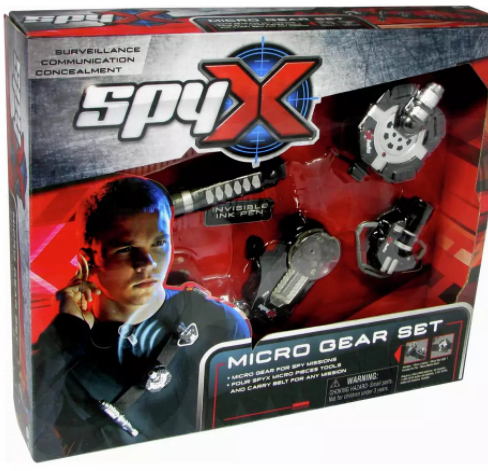 Do you know someone obsessed with the latest James Bond film? If so, this is the perfect gift for 2021. For ages 6+, this SpyX Micro Gear Set is perfect for mobile spy surveillance, with a utility belt featuring 4 micro tools. A Micro Spy Light, Invisible Ink Pen, Micro Motion Alarm and Micro Listener provides an all encompassing spy set for hours of entertainment! Buy HERE.
…
Follow us on our socials: